As the weather begins to warm up and the flowers start to bloom, springtime in Arizona is a magical season that draws visitors from all over the world. Whether you're a local or a first-time visitor, there's something special about the way Arizona comes to life in the spring. In this blog, we'll be sharing some of our favorite Arizona springtime experiences that are sure to inspire you to get out and explore this beautiful state.
Enjoying Outdoor Dining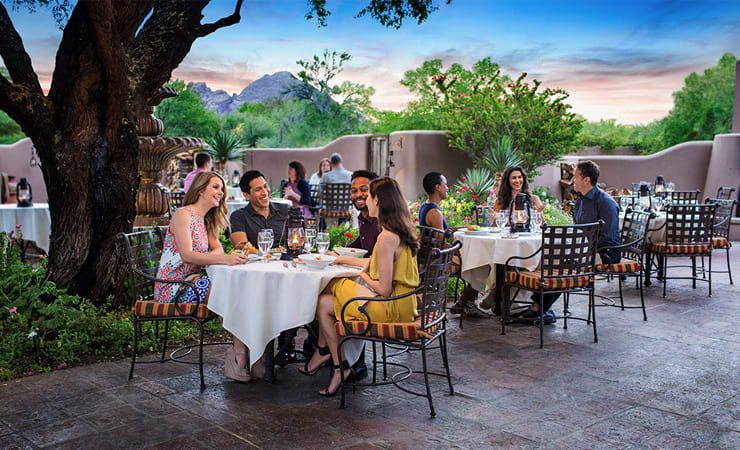 Springtime in Arizona is the perfect season for indulging in one of life's simplest and most delightful pleasures: outdoor dining. Phoenix and Scottsdale boast a multitude of outstanding restaurants, each offering a fantastic outdoor dining experience. Whether you seek a luxurious meal at
El Chorro
or a relaxed lunch with friends at
Chelsea's Kitchen
or
Olive & Ivy
, there's a patio restaurant to suit everyone's taste. For a more casual option, a picnic at your favorite local parks is also an excellent choice (and one of our favorites)! So why not soak up the sunshine and treat your taste buds to a springtime feast in the beautiful outdoors?
Go to a Spring Training Game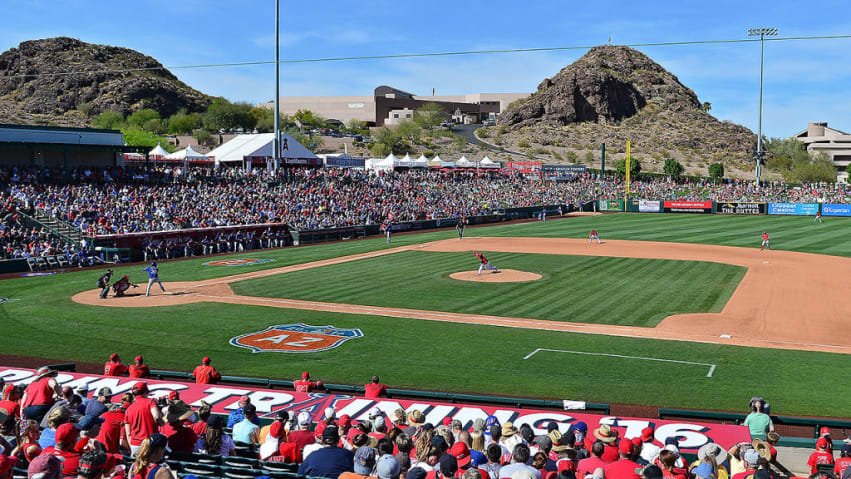 For many, springtime in Arizona means one thing:
Cactus League Spring Training
! Catching a Spring Training game is an unparalleled experience that brings you face-to-face with your favorite players in a more casual and intimate setting than during regular-season games. With numerous stadiums dotting the Phoenix metropolitan area, you can easily join in on the fun and soak up the gorgeous spring weather. Even if you're not the biggest baseball enthusiast, Spring Training games offer an excellent opportunity to spend time with friends, savor delicious food, and indulge in cold drinks!
Visit the Desert Botanical Garden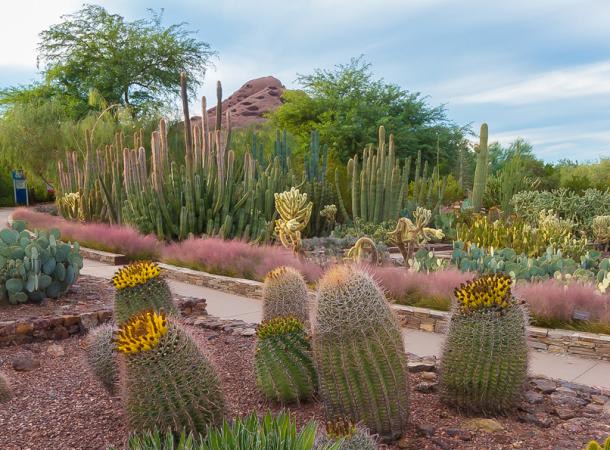 As Arizona natives, we never tire of the breathtaking beauty of our desert landscape. Among our most cherished destinations is the
Desert Botanical Garden
, where we revel in the astonishing flora and fauna that our state has to offer. Spring is the perfect season to explore the garden, as the vibrant plant life and wildlife are in full bloom, creating a stunning display of color and vitality. This year, from March 4th, the garden will be hosting the
Majestic Mariposas
, a Spring Butterfly Exhibit that promises an unforgettable experience. More than 2,000 native Southwestern butterflies will return to the garden, providing an up-close encounter with these enchanting creatures!
Visit Mount Humphrey's
Looking for a springtime adventure away from the city? Look no further than Mount Humphreys, Arizona's highest peak! With its mild weather and stunning wildflowers in bloom, visiting Mount Humphreys is the ultimate experience for hikers and nature enthusiasts alike. But don't worry if hiking isn't your thing - you can still soak in the beauty of Mount Humphreys by driving up to
The Arizona Snowbowl
. Take a scenic ski lift ride and enjoy breathtaking views from above. Don't miss out on this incredible adventure!
Bike Around Downtown Phoenix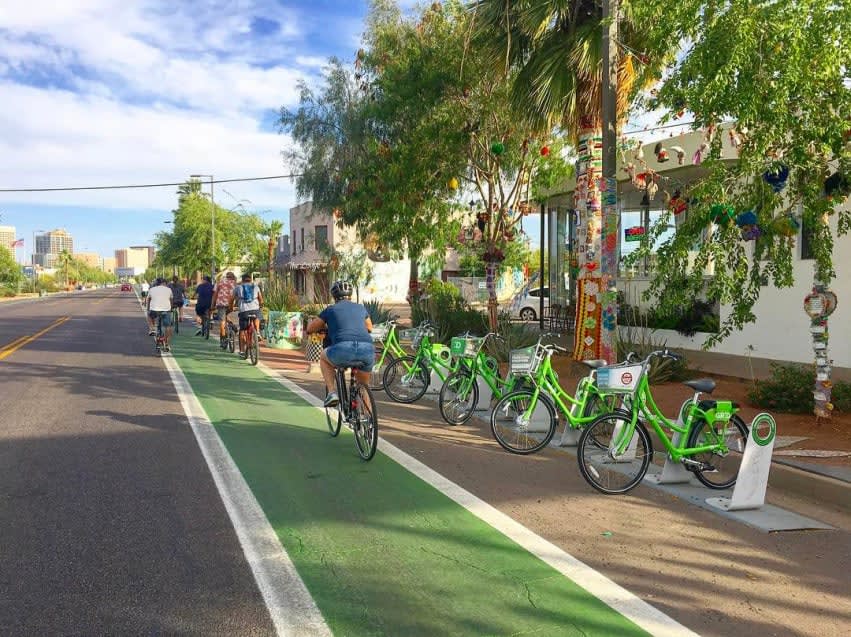 Biking around Downtown Phoenix during the springtime is an absolute blast! With sunny skies and a gentle breeze, the city is buzzing with activity and locals making the most of this amazing time of year. As you ride through the streets, you'll pass by colorful murals, lively cafes, and charming boutiques. You can stop for a patio lunch and
Pizzeria Bianco
, visit a local art museum, or browse around shops like
The Phoenix General
. The best part is that you can cover a lot of ground on a bike, allowing you to explore more of the city and soak up all the springtime energy. Whether you're a seasoned cyclist or just looking for a fun way to enjoy the outdoors, biking around Downtown Phoenix in the spring is an experience you won't forget!