Living in Arizona means constantly seeking ways to beat the heat during the summer months, and we're right there with you! Let's face it, it can get pretty hot here. But don't worry, we've got some fantastic ideas for you and your furry friend to stay cool while having a blast in the Grand Canyon State!


***Remember, soaring temps are too hot for dog's paws on pavement in the summer! Please be mindful of this when planning outings with your pup!***
Mak Pack Indoor Dog Park: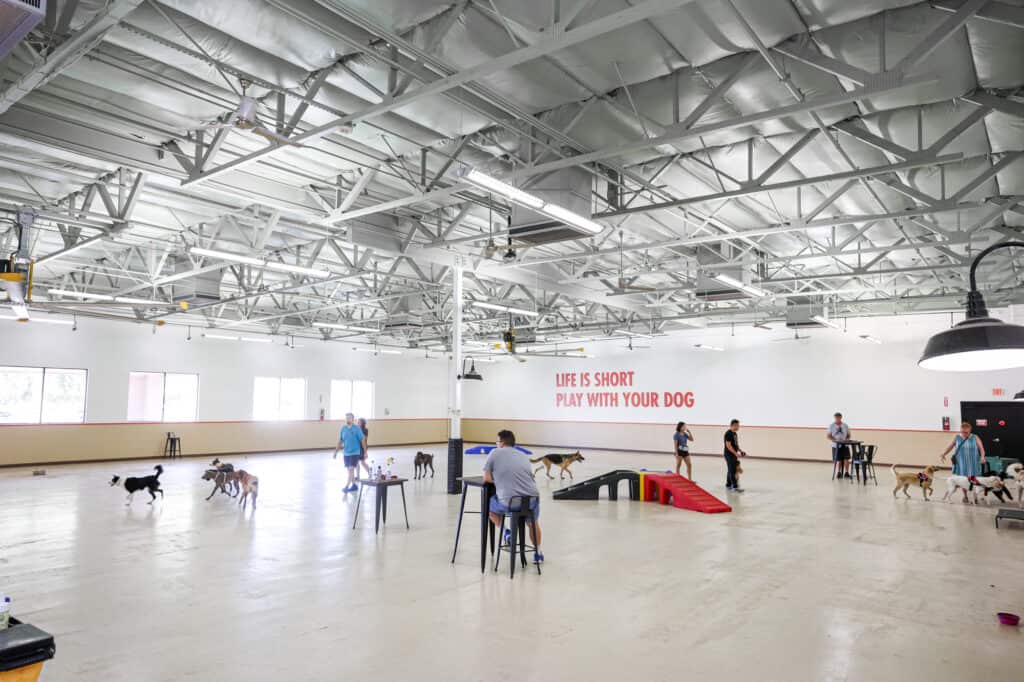 Escape the heat while keeping your pup active at Arizona's first Indoor Dog Park, Mak Pack Dog Training & Boarding. This state-of-the-art facility, which opened its doors in 2022, offers over 10,000 square feet of air-conditioned play area where your canine companion can socialize and exercise with other dogs. It's a haven for both pets and their owners!
Adventure at Saguaro Lake: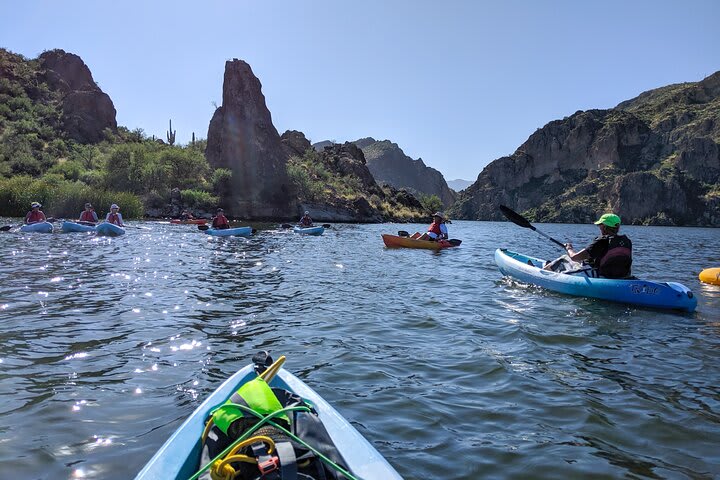 Located just outside the city, Saguaro Lake is a paradise for water activities, and the best part is, your dog can join in the fun too! Whether you have your own kayak or paddle board or need to rent one, Riverbound Sports has you covered. Explore the stunning lake with your furry companion by your side. And if you prefer a more relaxed outing, make your way to Butcher Jones Recreation Site's lake beach where you can unwind and enjoy the picturesque surroundings.
Treat Time at Your Favorite Cafe: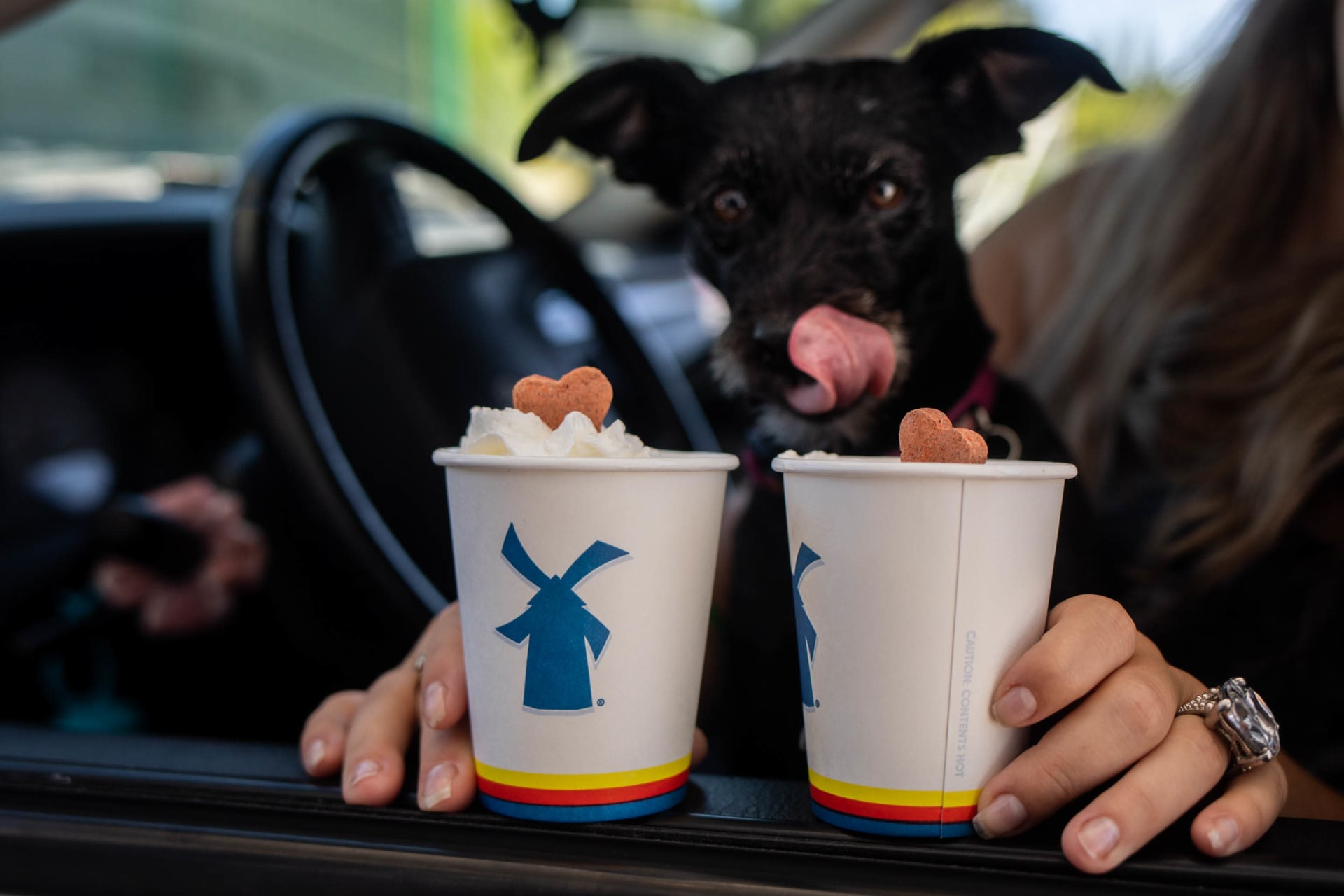 Pamper your pet and yourself with a delightful trip to your favorite cafe or drive-through coffee shop. Order an iced latte for yourself and make your furry friend's day by grabbing a special puppuccino! Dutch Bros is a popular spot for these delightful treats, and the best part is, you can stay in your car and enjoy the service with a smile from the fun and friendly staff.
Unwind at a Patio-Friendly Restaurant:


Don't leave your four-legged friend out of the culinary adventures! There are numerous dog-friendly restaurants across the Valley that welcome pets on their patios. Arizona Wilderness on Roosevelt Row boasts a vibrant beer garden with a spacious, shaded patio equipped with misters and fans to keep you and your furry companion cool. For a comprehensive list of dog-friendly bars and restaurants in Phoenix, check out AZ Central's recommendations.
Escape to the Cool North: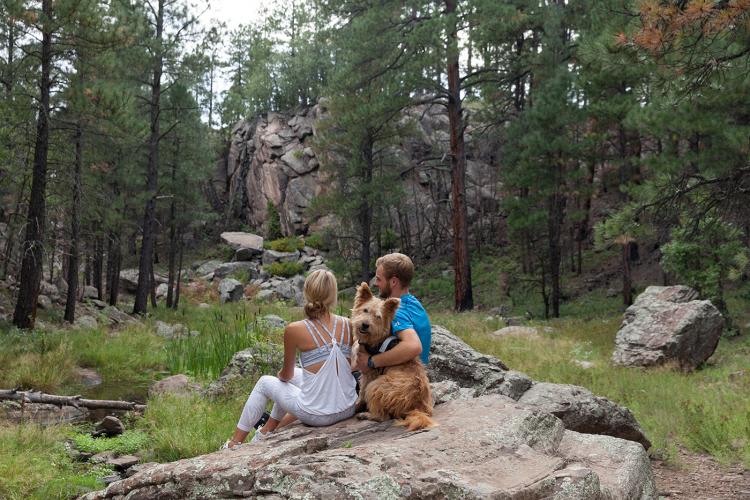 When the heat becomes too intense, sometimes the best solution is to get away from it altogether! Take a road trip up to Flagstaff or Sedona, where the temperatures are consistently cooler. Enjoy the serene beauty of these scenic destinations, and if the weather permits, embark on a sunny and breezy hike with your loyal companion by your side. It's the perfect opportunity to unwind and recharge in nature's embrace.