Are you dreaming of spending your summer on the Amalfi Coast or the French Riviera? Long leisurely days, beach lounging, shining sun, dining alfresco on a cobblestoned patio, sipping on a refreshing spritz or limoncello...we are too! If you can't travel around the world or take time off of work, you can still enjoy the leisure of the coast from home! Here's our tips on how you can turn your home into your own Mediterranean coastal sanctuary:
Sparkling Sea Days
Even if you can't spend your days gazing at the sparkling sea, a refreshing blue pool can help! Finding inspiration from the turquoise blue ocean water and beaches lined with colorful beach umbrellas, we are all about re-creating that magic at home! Just escape to lounging on a striped beach towel with sun kissed skin while reading a great travel book. Add a vintage inspired umbrella or beach chair to the mix and you've got yourself a vibe!
SHOP:
Alfresco Dining
One of the many pleasures of trips to the Med is stumbling upon quaint local restaurants on the streets of the city you're exploring. Nothing says European life quite like dining alfresco! While it may be too hot in the Valley for an alfresco lunch during summer; a relaxing breakfast, drinking a spritz at sunset, or warm summer night dinner might do the trick. Grab a European-inspired outdoor dining set to really get the full experience!
SHOP:
French Inspired Patio Set
Charming Striped Motif Round Dining Table
Light Up The Night
Europeans are known for late dinners and the fun doesn't stop when the sun goes down! At night, cobblestone streets and beach parties are filled with twinkling lights giving the unique architecture of Mediterranean towns a warm glow. It's easy to recreate that twinkling warm glow at home with the same alluring appeal:
SHOP:
Life In Color
No matter where you find yourself, live life in color! One of the things we love about Mediterranean coastal cities is their colorful historic buildings. Though you might not jump at the idea of painting your home pink or yellow, there are many tasteful ways to incorporate color into your backyard that won't feel overwhelming. There's nothing like the feel of being surrounded by natural blooms...bougainvillea and citrus trees are two of our top picks!
SHOP:
Coastal Cuisine
Food is one of the best ways to relive your favorite vacation memories because it activates your senses and brings you back to the moments of leisure! We love all of the Mediterranean cuisine; the handmade pasta, herbed focaccia, fresh seafood, Italian espresso in the morning, and limoncello as an aperitif. If you've never been to the Mediterranean coast, get creative in the kitchen and indulge in a new recipe you've been eager to try!
SHOP: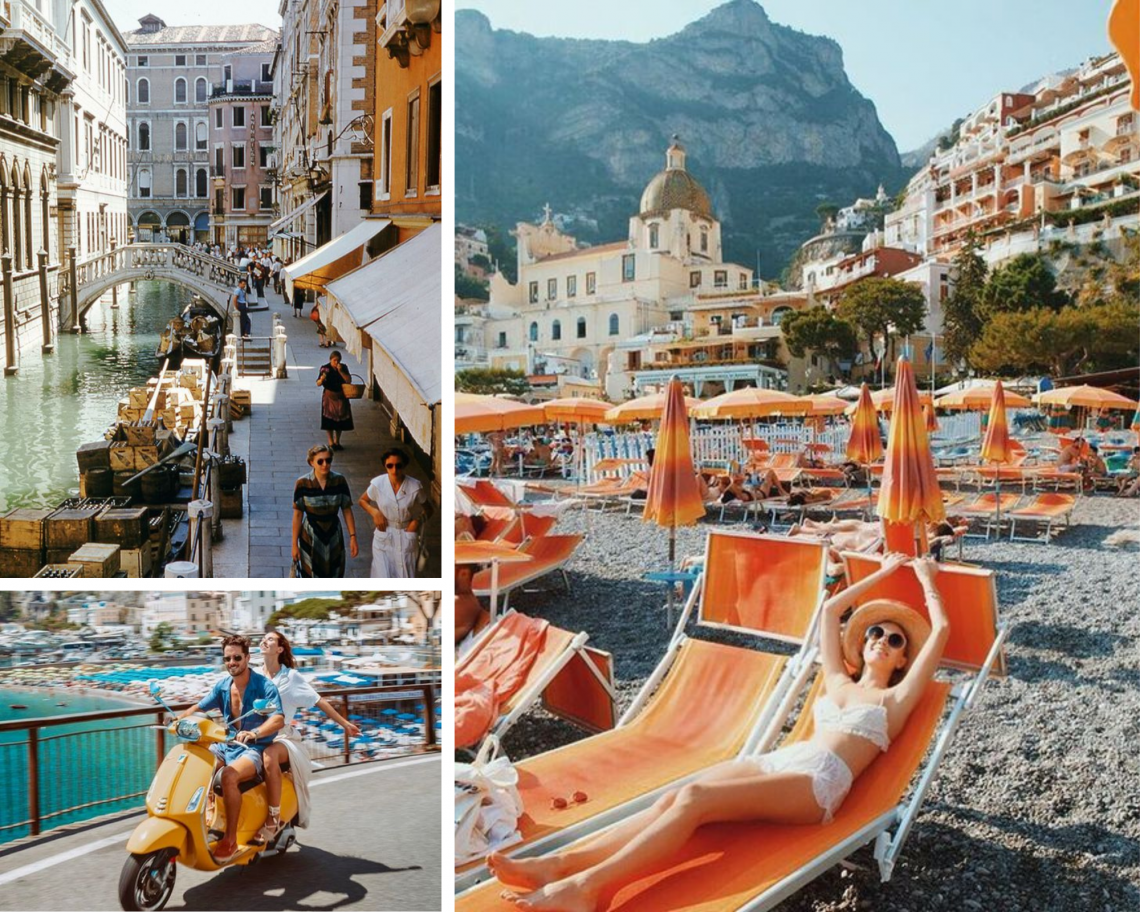 Sunny Lifestyle
More than an aesthetic, coastal living is a way of life. It's leisurely walks to the market, riding a scooter through the town, and going for a swim in the sparkling sea. It's all about the slowing of pace to appreciate life's simple pleasures. With a few fun additions you can glow up your basic backyard to a destination...the feeling of swaying on a hammock, the breeze pushing you on a pool float, the refreshing first sip of an Aperol Spritz. Focus on what brings you joy and live the Mediterranean sunny summer lifestyle!
SHOP:
Checkerboard Sunnylife Badminton Set