The sun is shining, the birds are singing, and the temperature is just right. It's the perfect day for a picnic! But before you pack your basket and head to the park, there are a few things you should consider to plan the perfect picnic. Here's your guide to planning a memorable and stress-free picnic.
Choose Your Location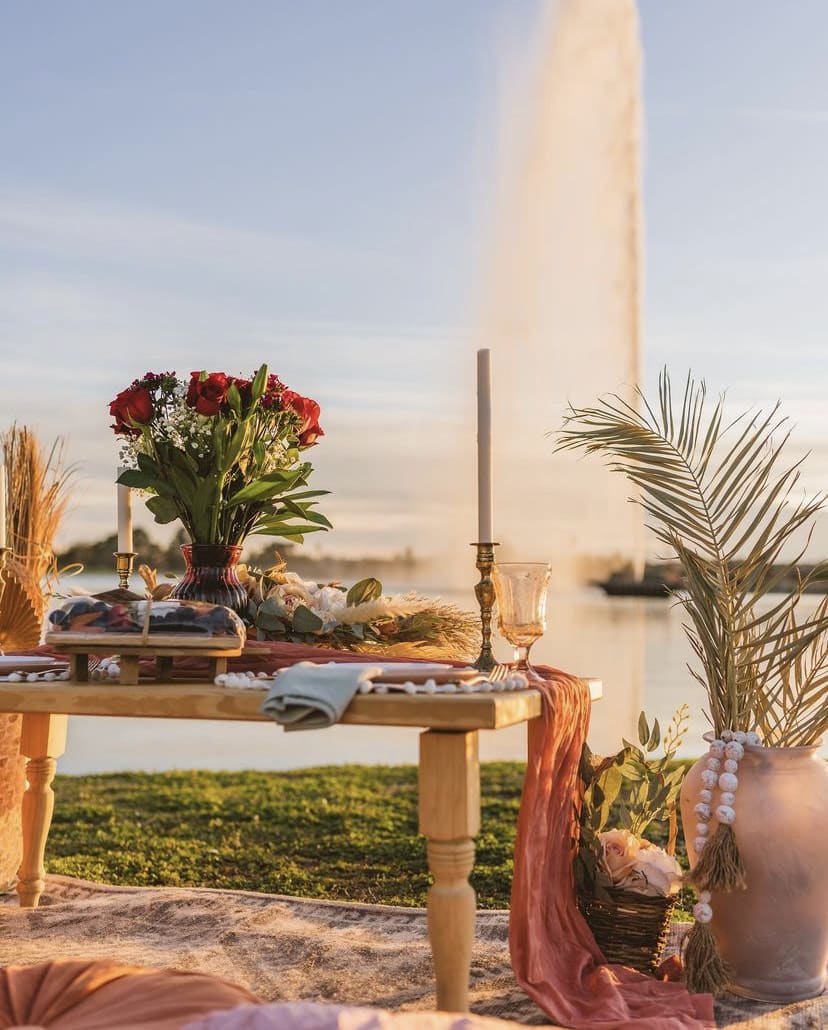 The right location can set the tone for your entire picnic experience. The ambiance and vibe of your chosen spot can elevate your gathering to the next level. For instance, if you're going for a bohemian feel, the serene and rustic surroundings of a desert location will beautifully complement your theme. Alternatively, if you're aiming for a classic and sophisticated vibe, a verdant park with plenty of trees will offer the perfect backdrop. As always, be sure to obtain any required permits before setting up in your chosen location to ensure that your picnic is stress-free and enjoyable from start to finish!
Here are some ideas to get you started:
Plan the Perfect Spread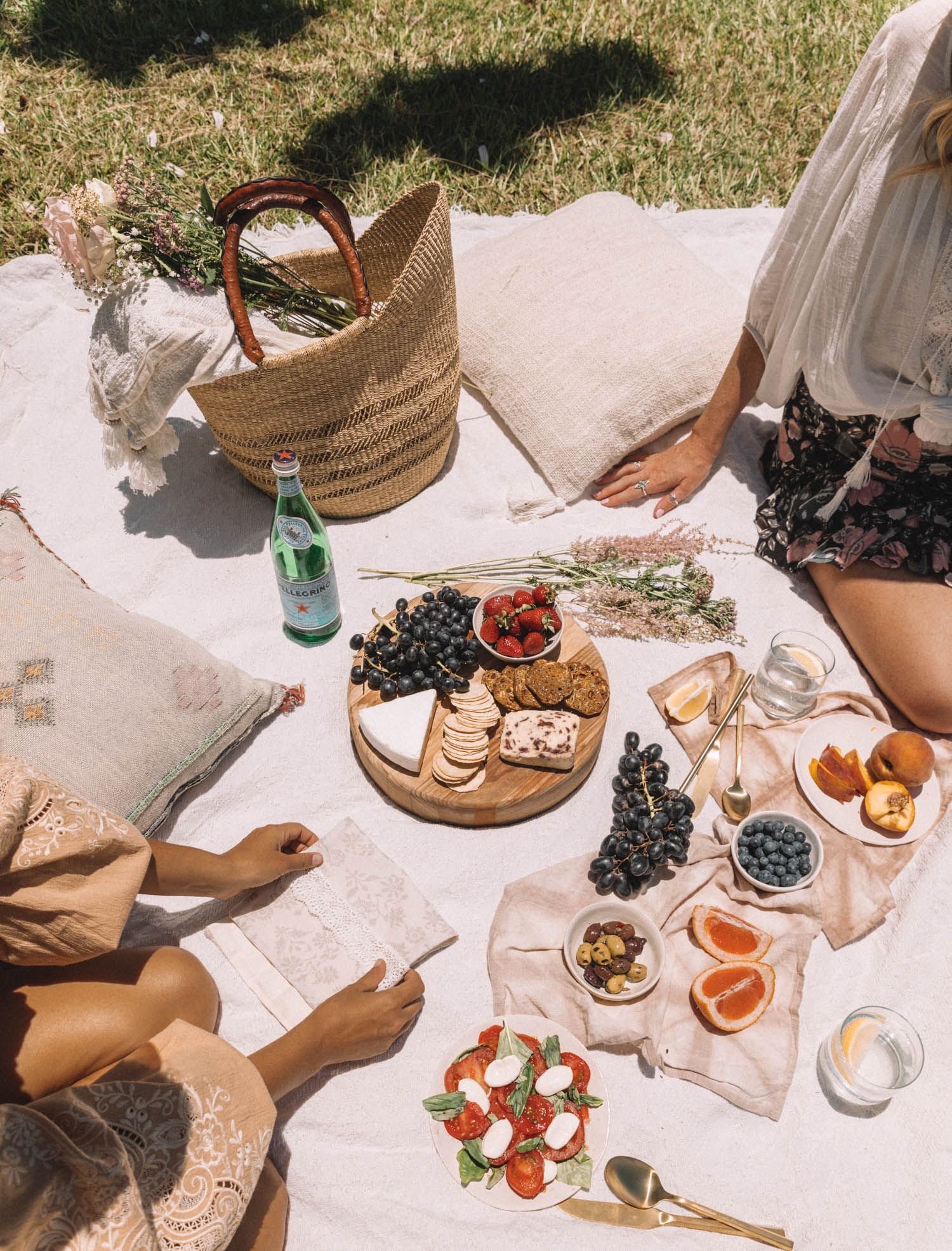 Once you've chosen the perfect location, it's time to plan the perfect spread! While we love a fancy dinner, we find that when it comes to picnics it's best to keep things simple, so focus on practicality during this step.
For an effortless yet impressive spread, a charcuterie board is always a reliable option. With endless possibilities, Pinterest is a great resource to spark your creativity. Nonetheless, don't be afraid to mix it up! Get creative and explore foods like pasta salads, wraps, sushi, sandwiches, or even pizza!
And of course, don't forget about drinks! Pack a cooler with waters, iced teas, or any other of your favorite beverages. Nothing beats sipping on a cool drink while soaking up the sun during a picnic!
What to Pack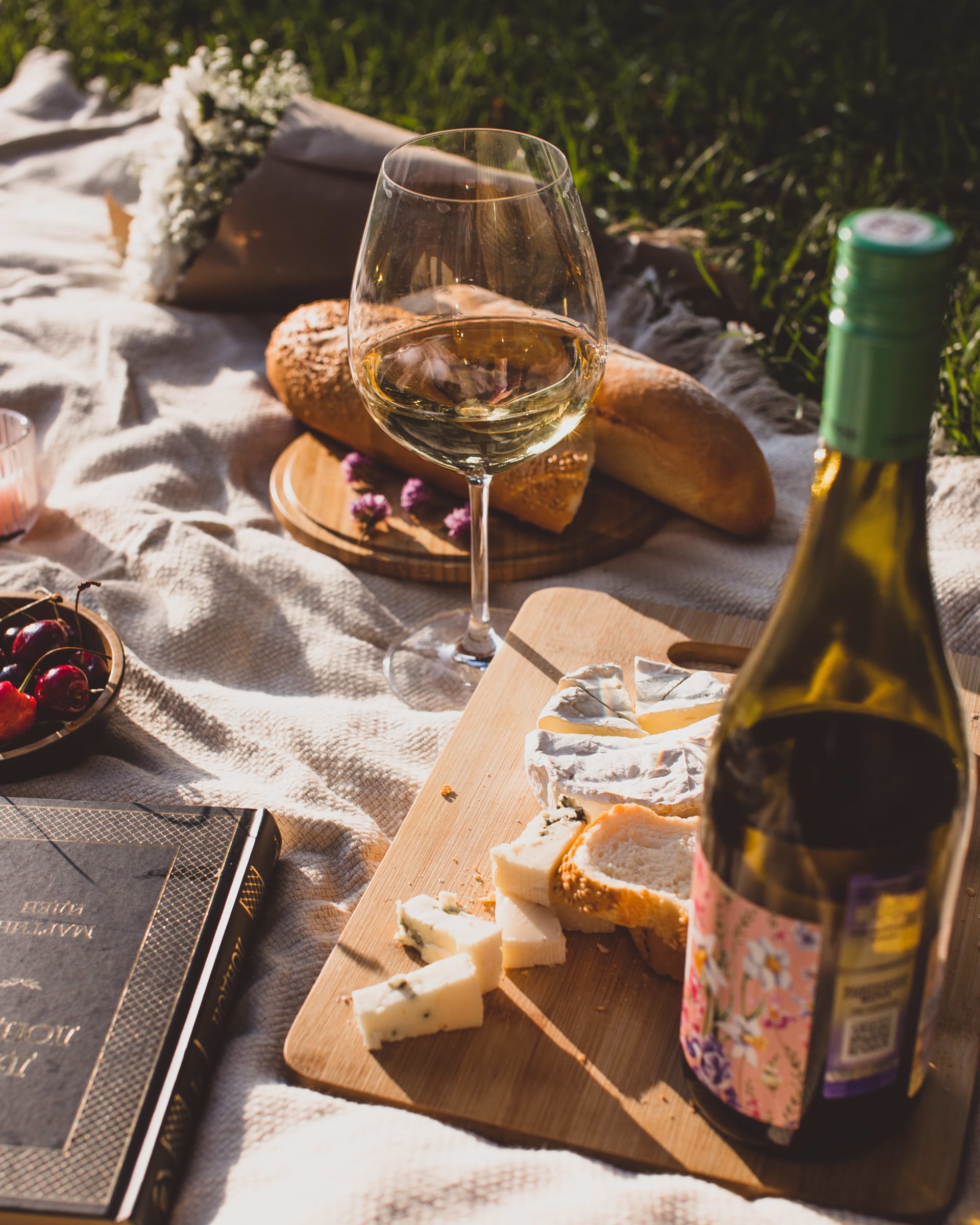 First things first, make sure you have an ample size blanket! The last thing you want is to be squeezing to lay on a small blanket. Amazon has great affordable options like
this one
which is lightweight and has a polyester surface making clean up a breeze!
If you want to keep things aesthetic, consider purchasing a picnic basket like
this one
which also includes an insulated cooler compartment and utensils for two! This is a great option a romantic picnic date!
You'll also want to pack some form of entertainment, whether that be a small speaker to listen to your favorite music, a card game, or even a book! Don't stop at just food, make it a whole experience!
Other essential you might want to bring are sunscreen, bug spray, a hat, and sunglasses! It's always better to be overprepared!
Hire A Pro

Organizing a flawless picnic isn't always as easy as "a walk in the park" and hiring a professional can truly update your experience to a luxurious one! You've probably seen the lavish picnic setups on social media, and while a DIY approach is possible, it's sometimes best to leave it to the experts. They'll handle everything from the setup to the food, entertainment (if requested), and cleanup. This way, you can simply arrive and enjoy your time without any worries!
Thankfully, in Phoenix, several picnic planning professionals are available to help make your experience unforgettable. So, if you're looking to indulge in a luxurious outdoor dining experience, don't hesitate to enlist the services of a picnic planner. With their expertise, you're guaranteed to have a remarkable time!
Here are some great local professionals to consider: