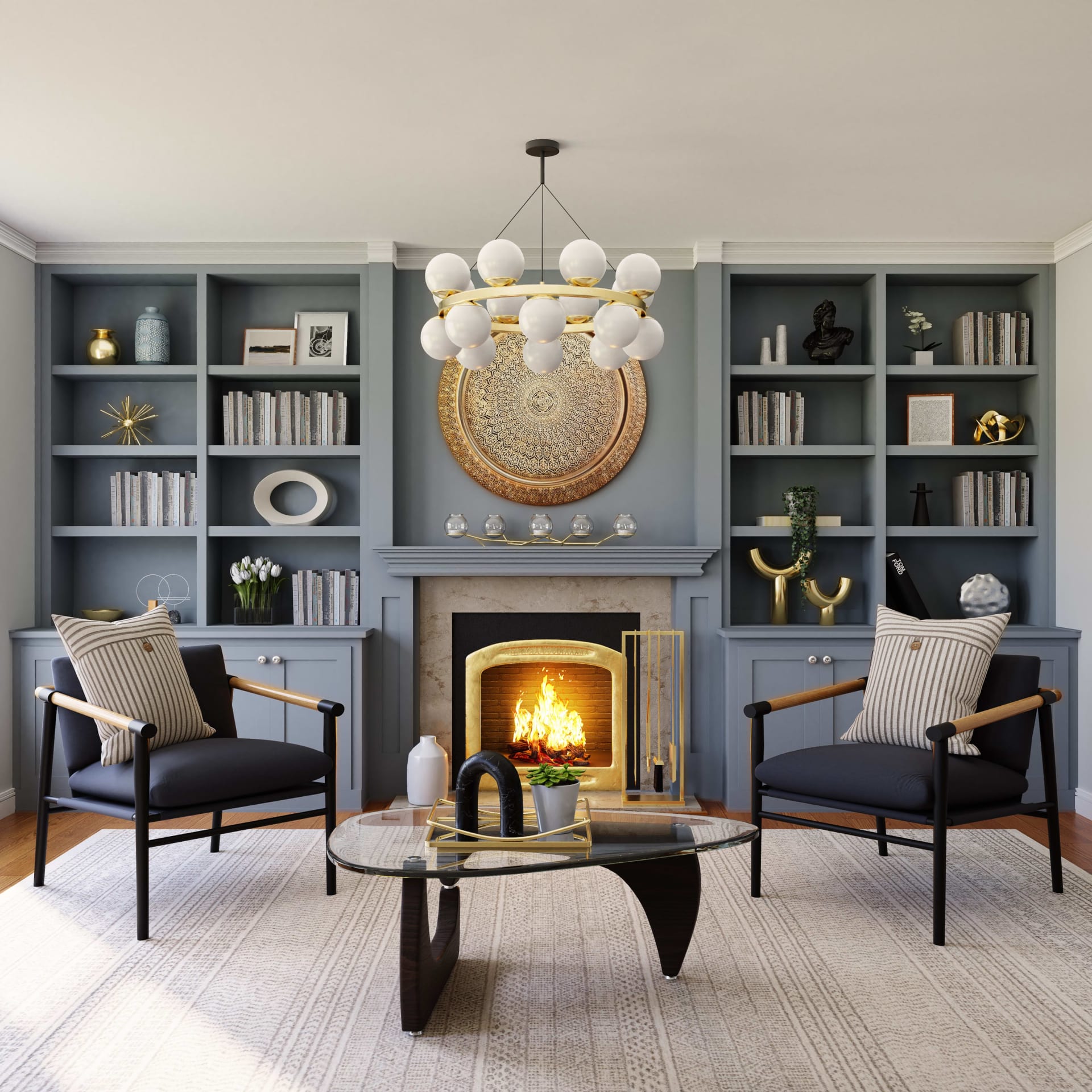 We love to see and take note of all the new interior design trends that emerge over the years- even the re-incarnated trends of yesteryear! If you're avid Pinterest users like we are, then you may be familiar with most of these trends already. But, if you're not, then we're here to keep you in the know! Here's our Top 7 Interior Design Trends of 2022!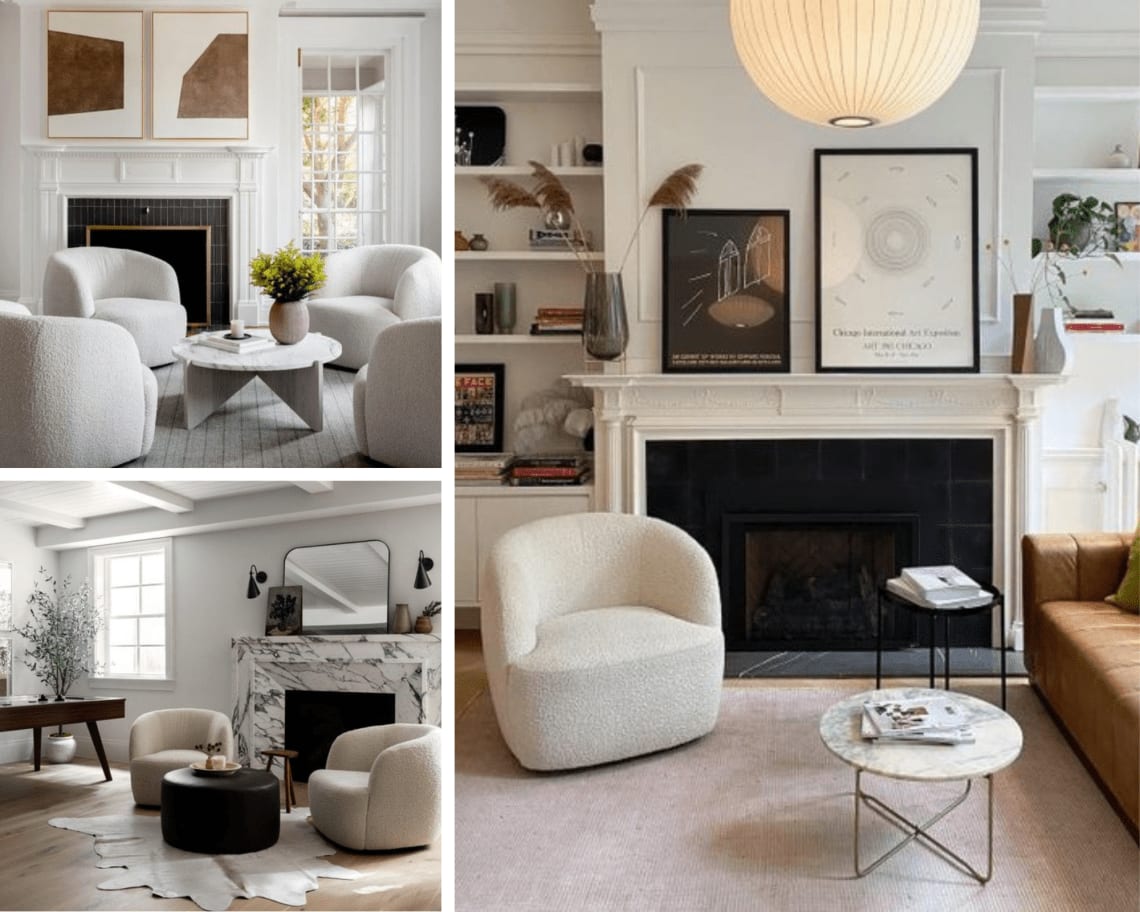 1. The CB2 "IT" Chair
We've seen it everywhere, and we all want it or have wanted it- it's the famous Gwyneth chair! The chair was designed by goop, Gwyneth Paltrow's modern lifestyle brand, hence the chair's name. Since its release, every other home interior store has come out with their own version of it. This chair became a hit because of the unique fabric- soft and casual while still refined. Taking advantage of its huge popularity, CB2 has incorporated this luxurious textured fabric heavily in the design of the furniture release that followed.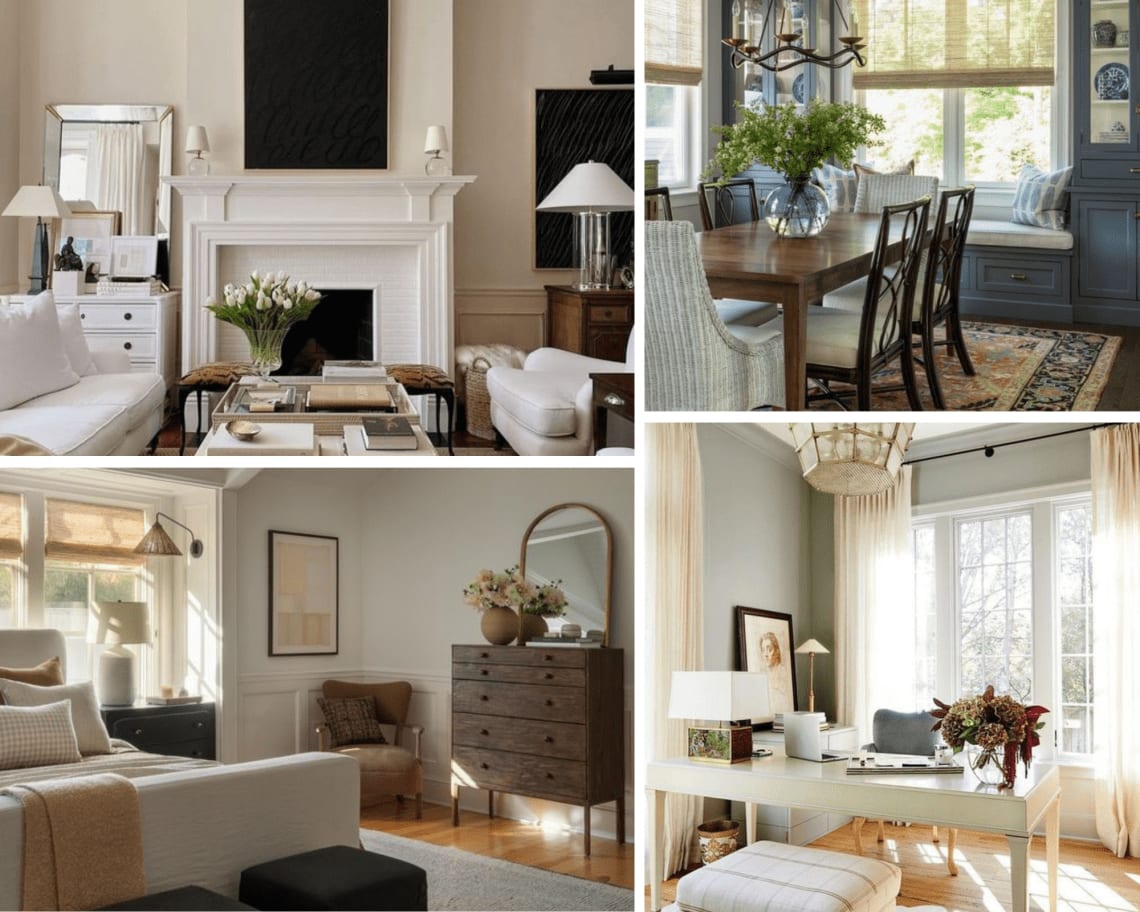 2. Back to Basics
In 2022 we've seen a growing appreciation for the simplicity and cozy feeling brought by traditional interiors. We're seeing a lot of traditional shapes, material, colors, and textures making their comeback. For a while, people seemed to be staying away from dark wood furniture, but it's back and we love it! What once seemed outdated now serves as transitional design elements - incorporating the old with the new. We've also noticed that vintage furniture is being used a lot more to add unique character to a space- and what better way to do that than classic pieces!
3. It's A Disco!
This is probably the most fun trend we've seen yet! Who said disco balls don't belong in the home? No one ever! In fact, they might have found their new home (literally). We've seen so many cool incorporations of the disco ball in different parts of the home- from using them in as pendants to coffee table décor. Our favorite is when they are placed by windows creating a beautiful displaying of light all over a space's walls! Don't be afraid to toss a mirrored disco ball into your design, expect a sparkly new element to take centerstage!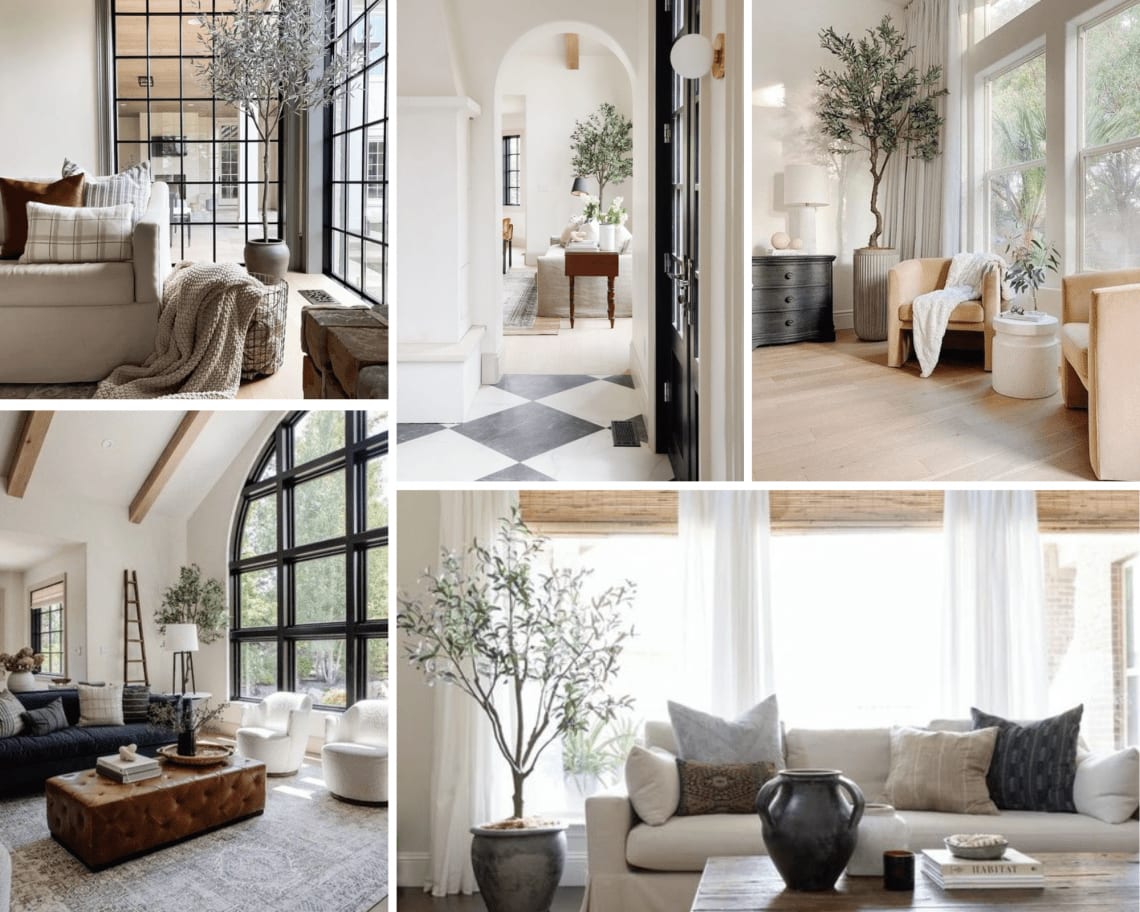 4. The Indoor Olive Tree
Goodbye fiddle fig, hello olive tree! Just kidding, we still love the fiddle fig but there's definitely a new obsession in interior design greenery world. Who would've thought that in 2022 we'd all want to have a giant potted olive tree in the middle of our home? Sounds crazy, but we just can't get enough of this trend! It brings a subtle rustic Italian flare to the home that we love and reminds us of sunny days on the Mediterranean coast!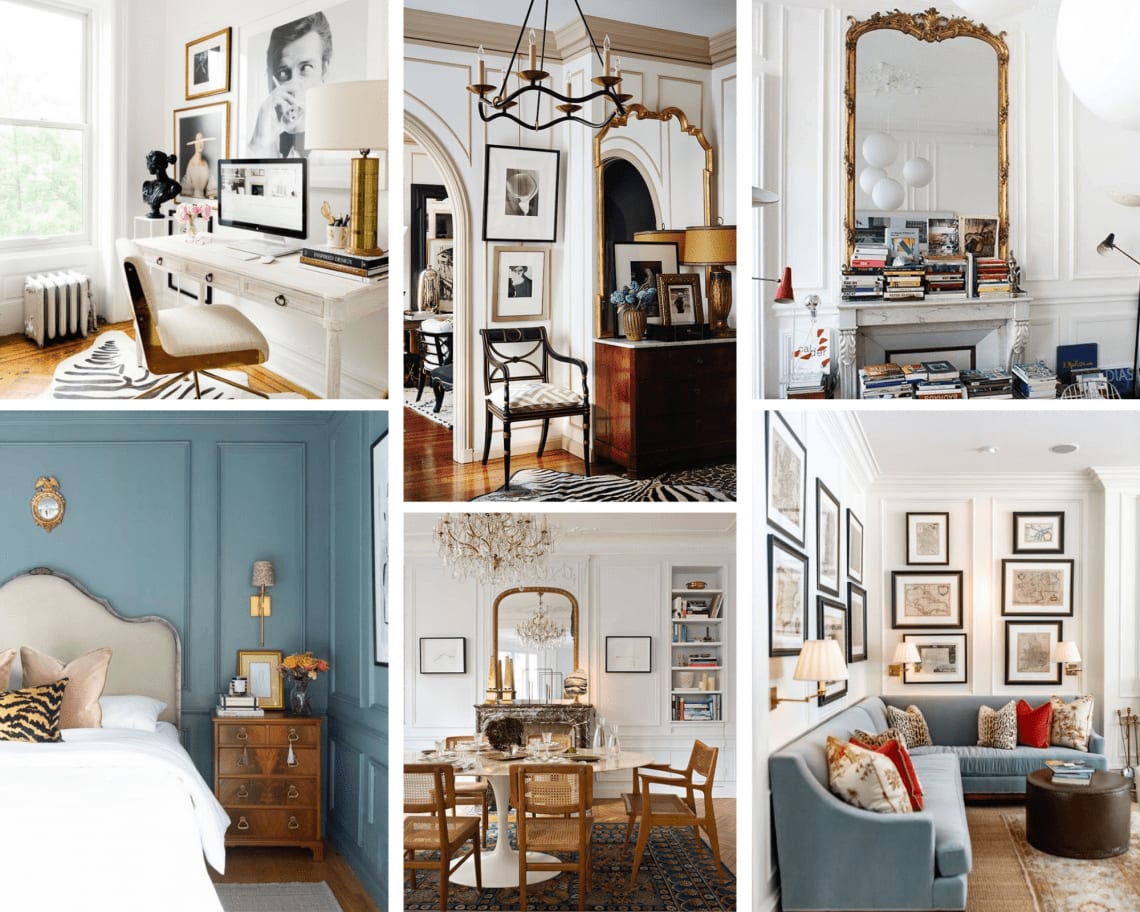 5. The Parisian-Inspired Home
Paris is a point of inspiration for all forms of art and interiors are no exclusion to that! When we think of the quintessential Parisian-inspired home we think books, colorful suede furniture, black and gold picture frames, wainscoting, and chic incorporations of color. One specific Parisian inspired element that we've seen everywhere is the oversized gold framed mirror. Not only are they a stunning statement piece but they can also make a room larger! Pro Tip: Place your statement mirror opposite a window to add more light to a space and make it feel bigger!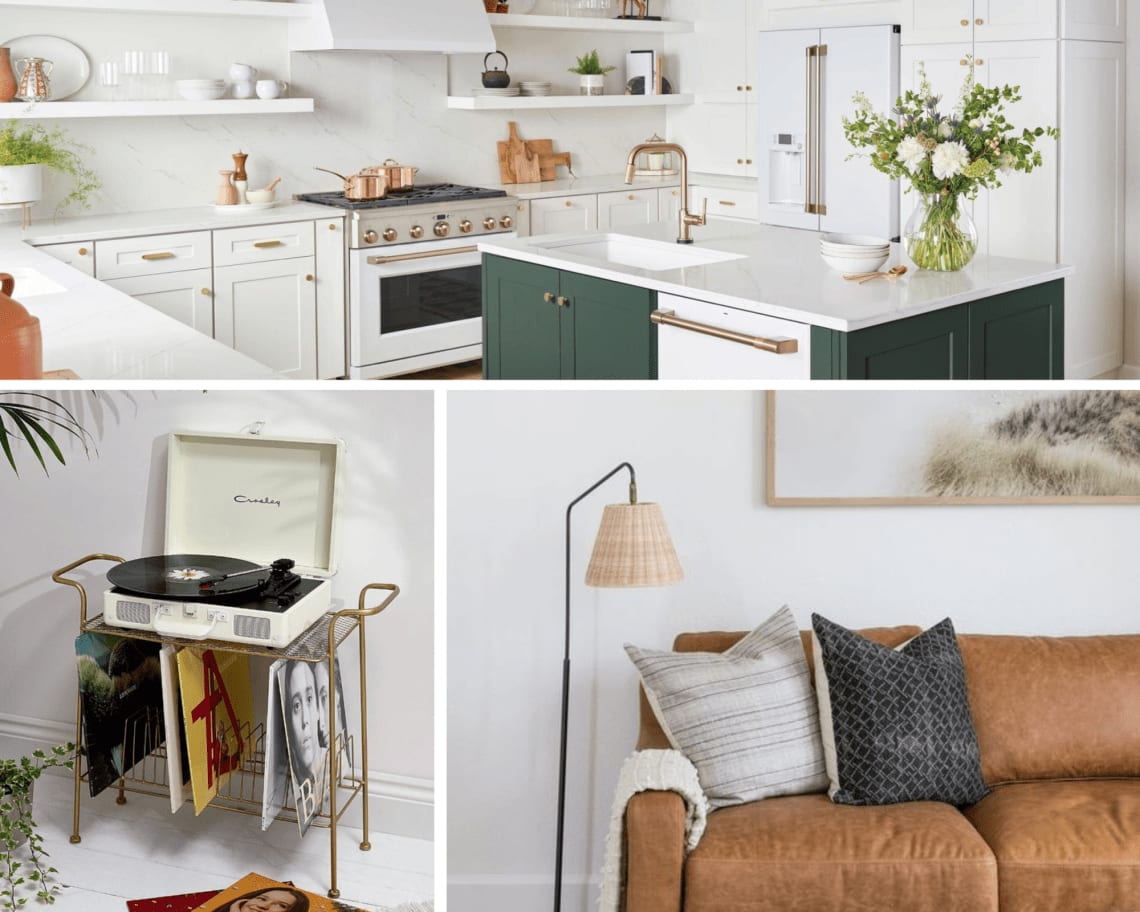 6. Newstalgia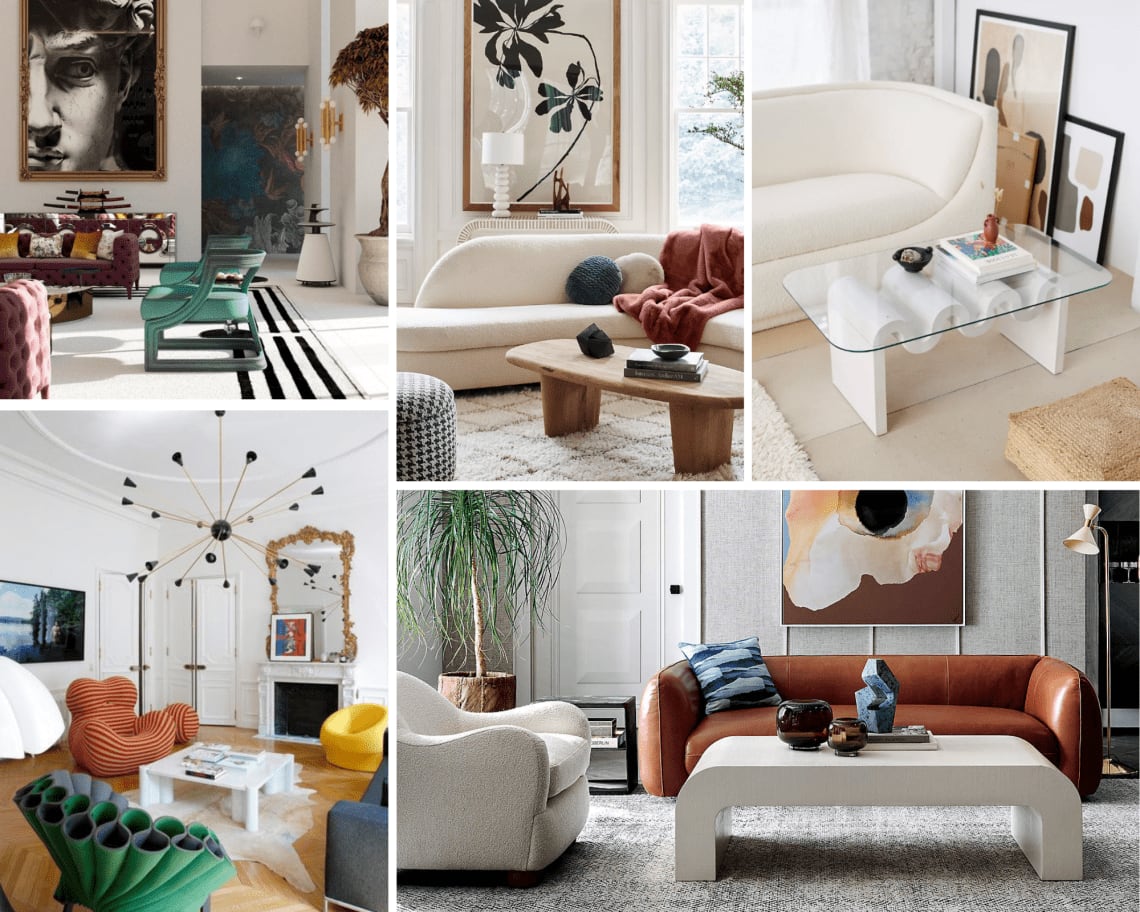 7. Sculptural Furniture & Décor
This trend somewhat goes hand-in-hand with Parisian interior design style, but we also see a lot of this incorporated in Scandinavian and minimalist spaces as well. We're talking sculptural lamps, vases, side table, couches, the whole thing! CB2 is one of the companies we've seen do this trend best! Formal living spaces are where we see this trend done most often, but don't be fooled, you can also find comfortable sculptural furniture out there for bedrooms or your family room!