Those who have never visited Arizona, might have an over generalized idea and what life here in The Grand Canyon State is really like. Do not fret, we are here to address all the misconceptions you've probably heard! Despite what many may think, the entire state doesn't look like the Wild West and we're not all cowboys and cowgirls. We are diverse in every way, from culturally to ecologically! It is no surprise why people are so drawn to our state! For a long time, we were the nation's best kept secret, but today, the secrets out!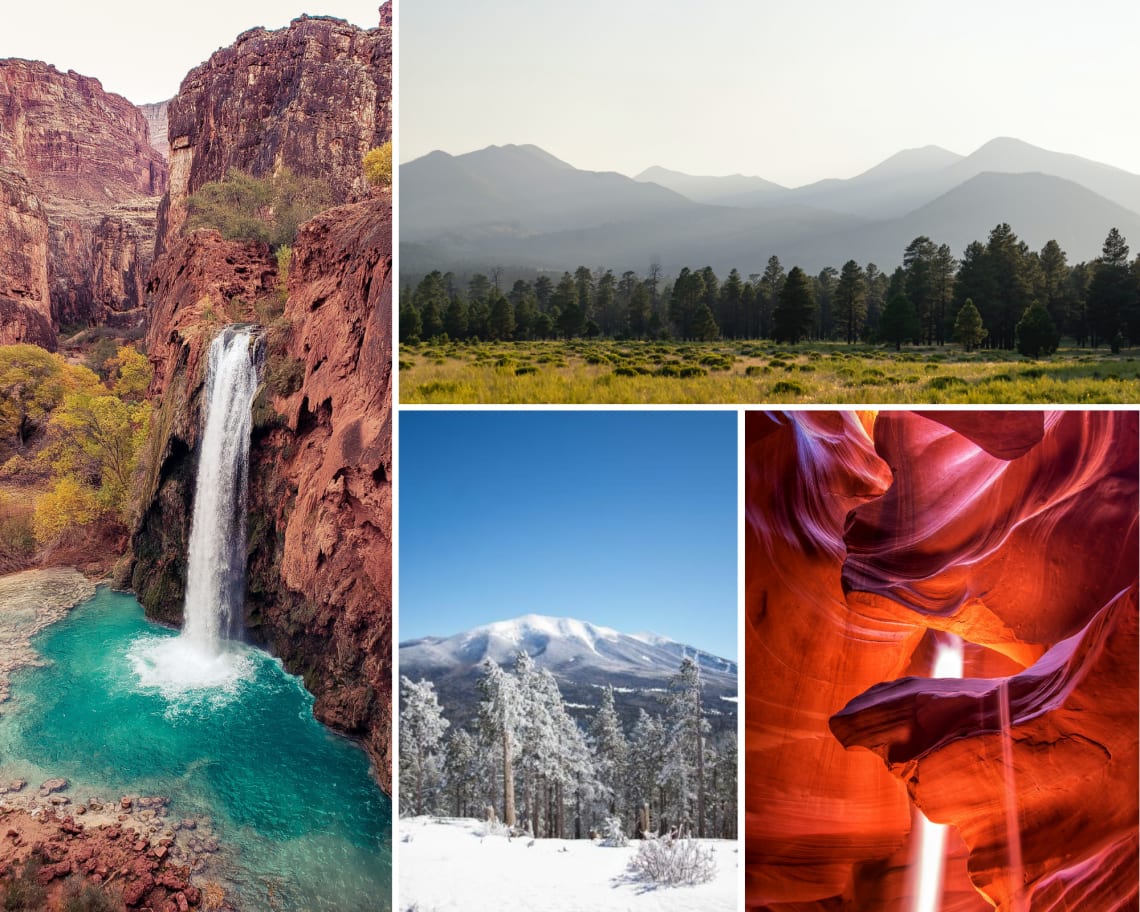 It's Just One Big Desert
Maybe one of the biggest myths of all is that Arizona is nothing but a big desert! While without a doubt, a lot of the state is a desert, we also have precious turquoise waterfalls like those on the conserved Havasupai tribal lands. We have plains, mountains, and forests. We have snow destinations such as the city of Flagstaff.  The Colorado River flows through our state. Not to mention, we are home to two of the most magical red rock destination- Sedona and The Grand Canyon. 

Visit: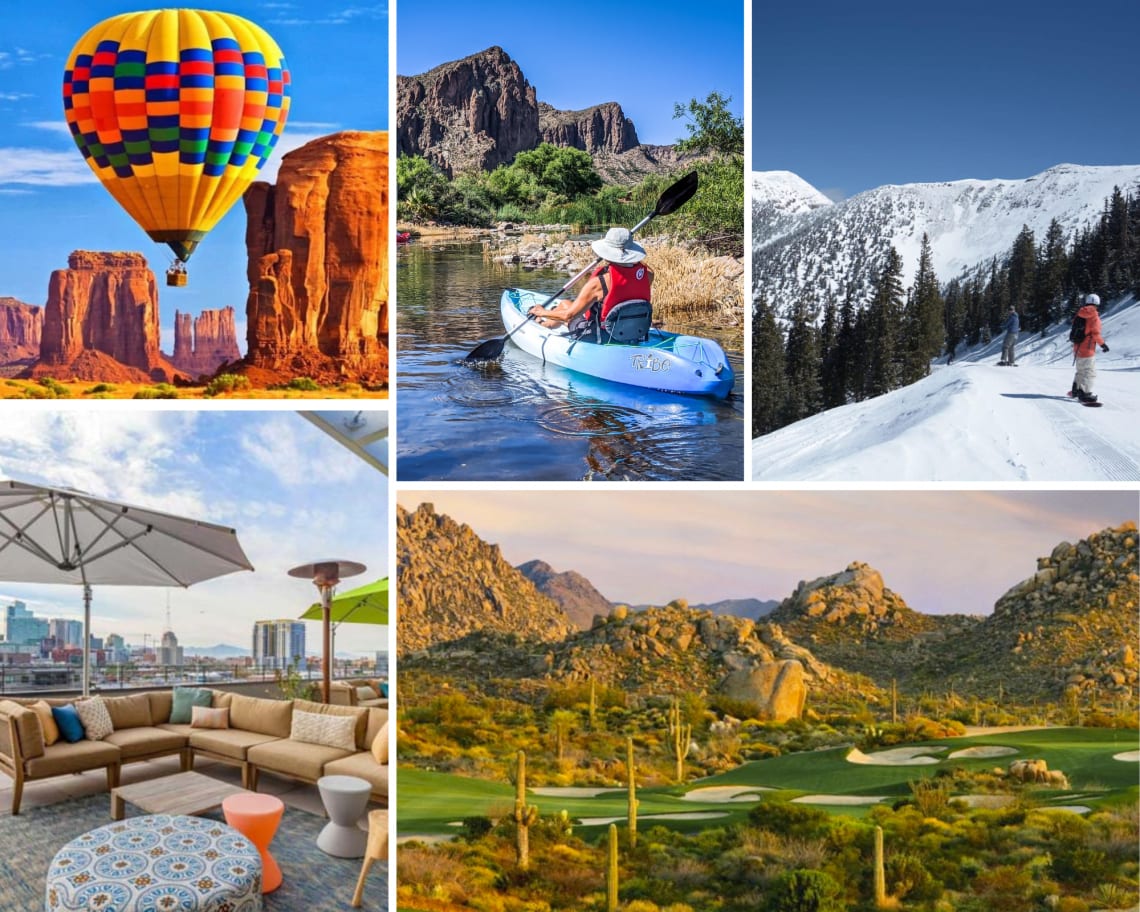 There's Nothing To Do
We are Arizona natives, and we still have to get round to do all the sightseeing and activities on our Arizona bucket list! Our iconic natural destinations such as The Grand Canyon, Antelope Canyon, Sedona, and Monument Valley attract tourism on a global scale. But apart from our internationally recognized natural landscapes, there's still much more to do and explore! 

Arizona is full of opportunities to get out and get active! If you're a golf enthusiast, you'll be pleased to hear that the city of Scottsdale alone has over 200 golf courses! If you're an avid skier or snowboarder, Arizona Snowbowl is just a two-hour drive away from the city! There are also tons of lakes for kayaking, tubing, paddle boarding, and jet skiing for ultimate water sport fun! 

If you're more of a city dweller, AZ has a lot to offer you too! Phoenix has been growing rapidly the past couple of years! We have tons of charming and trendy coffee shops, cafes, and have been become a highly culinary destination thanks to our outstanding local eateries. On top of that, we have a lively and energetic nightlife! If you want to experience a night out like a local, we highly recommend visiting the many bars and restaurants on Roosevelt Row. From The Rooftop, Palma and Roosevelt Row are some of our favs! 

VISIT: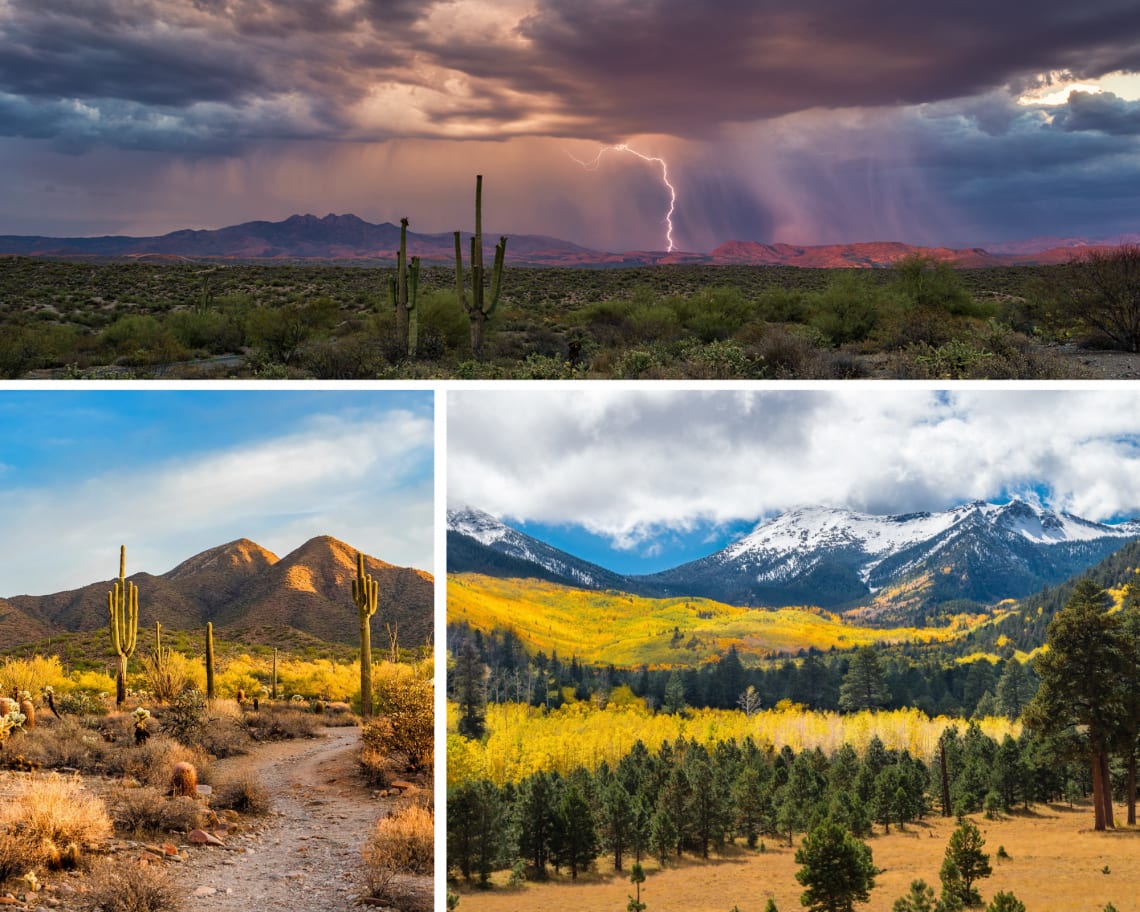 It's Always 100 degrees
Listen, we're not saying that our weather here is always a pleasure, the summer months definitely get hot in the city! Nonetheless, we do have an entire season known for our rain, in fact we are in the middle of it right now- our beloved monsoon season. From June to September, expect sudden dust storms, followed by heavy rainfall, lightning shows, and your occasional overcast days. Fun fact, just last year we had one of our wettest monsoon seasons recorded in the past 100 years! Your car wash subscription will be your best friend during these months! Nonetheless, contrary to much of the nation, we do love a rainy day around here!

Let's also not forgot to mention our amazing fall, winter, and springs months. In the fall time, Flagstaff's fall foliage is amongst the most breathtaking we've seen. Inner Basin Trail is a local favorite during the fall season as the hike is filled with stunning yellow aspen trees shedding their leaves. Scottsdale summers are also a dream, the amazing sunny weather attracts snowbirds from across the nation! 

VISIT: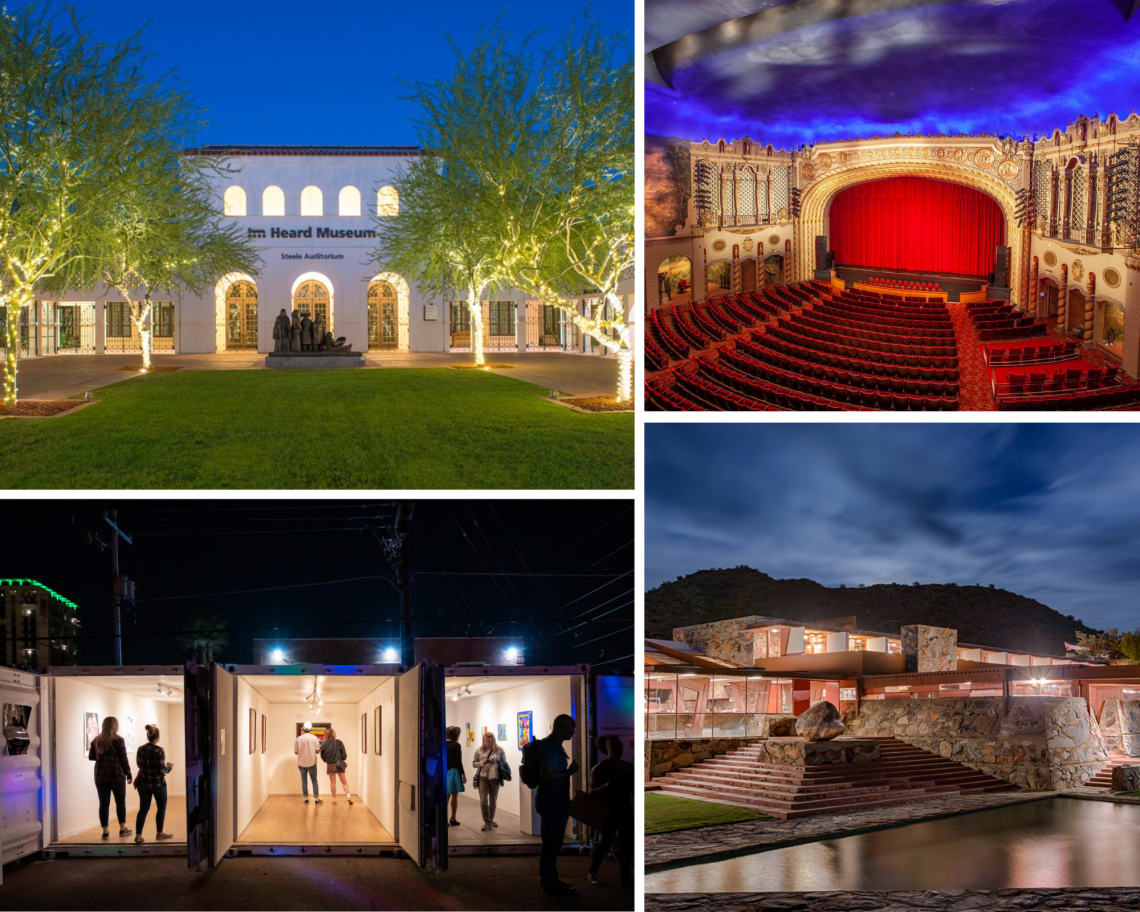 Culture? What Culture?
We've got culture, yes we do, we've got culture how about you! One of the things we love most about our state is our rich arts community! If you think you have to live in a place like New York to see Broadway quality shows, think again! You can visit ASU Gammage or Orpheum Theatre to see your favorite touring Broadway productions! If dinner and a show is more your speed then Arizona Broadway is the place to go. If you're looking for a community theater production then you'll love the Phoenix Theatre Company!

Beyond performing arts, we also have a large fine arts presence in our state. The city of Scottsdale holds an annual immersive arts festival known as Canal Convergence where various unique installations are on display along the Scottsdale canal. Last year's theme was Art & Technology! As previously mentioned, First Fridays on Roosevelt Row are another great opportunity to come across many talented local artist and artisans.

If you're looking for educational & historical museums, we've got lot of those too! We highly recommend visiting The Heard museum which is "" .  Scottsdale is also home to Taliesin West- a UNESCO World Heritage site which was the winter home and working space of famous architect Frank Lloyd Wright. You can tour this historic landmark to learn more about the its rich history!

VISIT: