Summer is right around the corner, and that means it's time to start thinking about pool floats! If you're looking for the perfect pool float to soak up the sun and cool off in a sparkling pool, look no further! We've done the hard work for you, so you can start snapping Insta-worthy shots while relaxing in the sun. Here are the top 23 pool floats of 2023: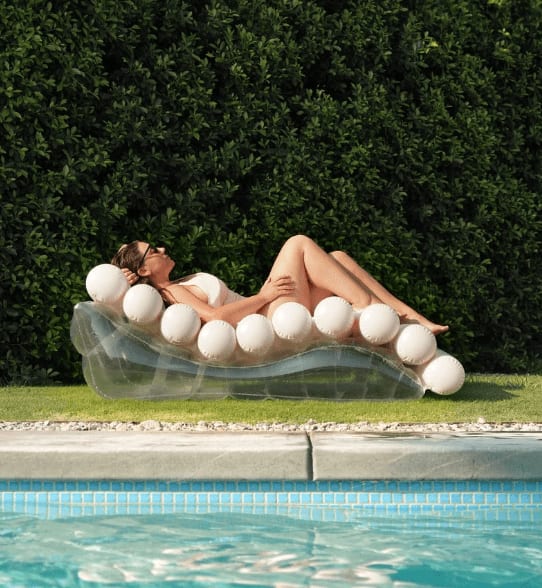 Whether you want to float on water or on air, the Cloud chair makes both seemingly possible! This float is a mix of fun and luxury, with its sleek midcentury modern inspired design.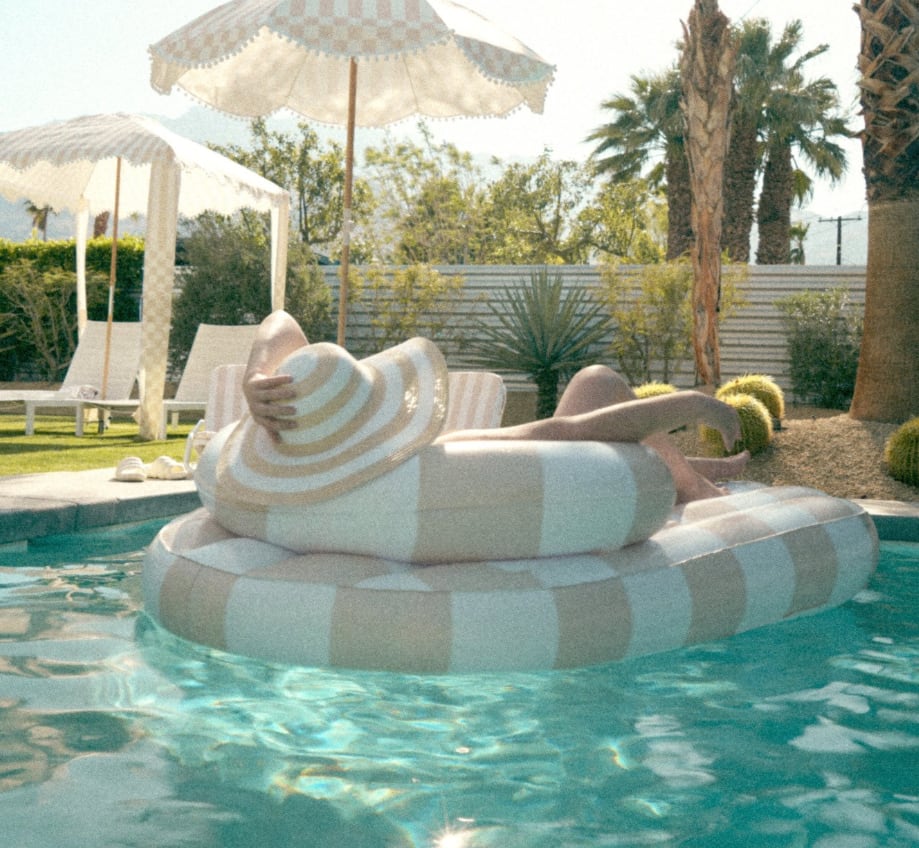 This oversized chaise lounger is perfect for those who want to stay dry while soaking in some sun on the water. The unique armrest pillow design provides the ultimate comfort and relaxation.
Get ready to channel your inner Tulum, Miami, or Palm Springs vibes with the Tulum daybed lounger - the perfect addition to any tropical-themed backyard!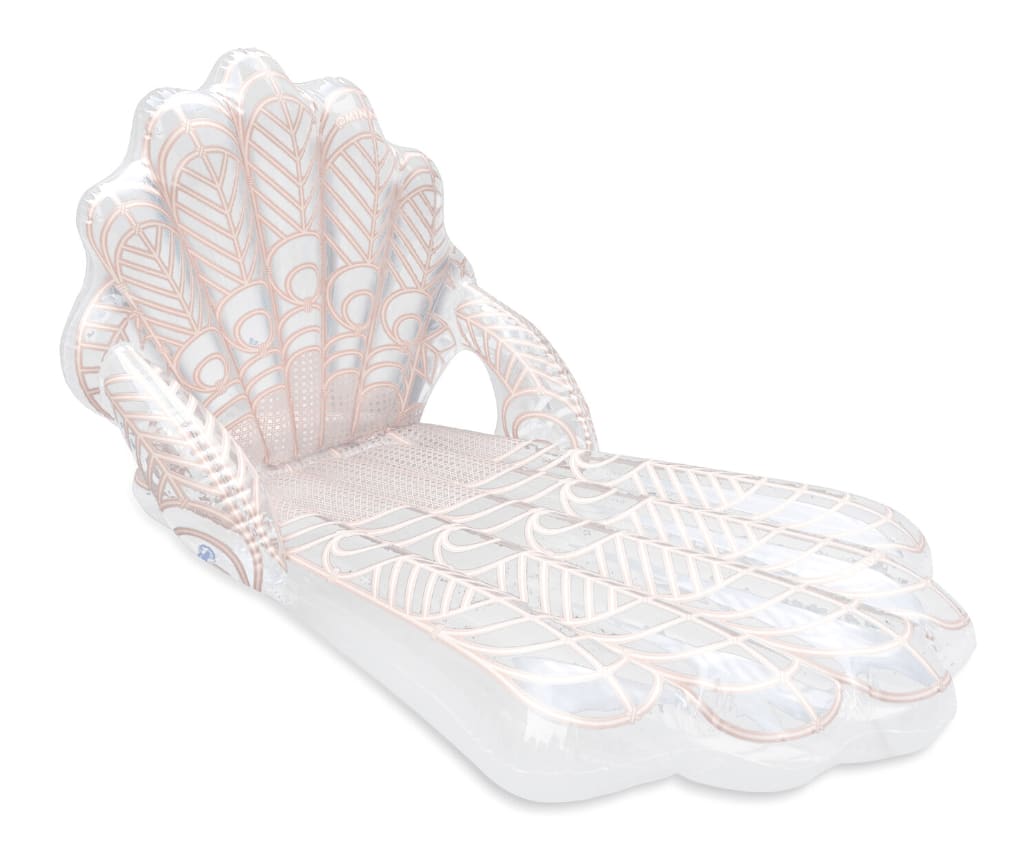 Inspired by iconic and opulent peacock rattan chairs, this lounger features an over-the-top design that will make you feel like royalty.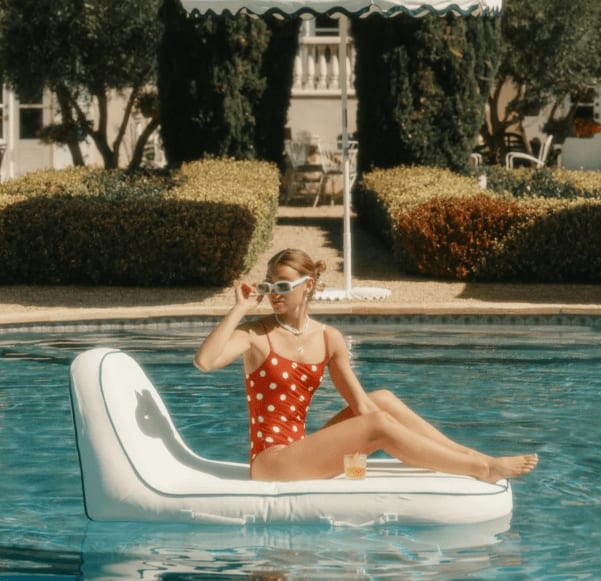 Elevate your poolside relaxation with this luxurious inflatable chaise! Designed to bring a timeless, refined, and elegant touch to your pool experience, this chaise is the perfect addition to any outdoor space.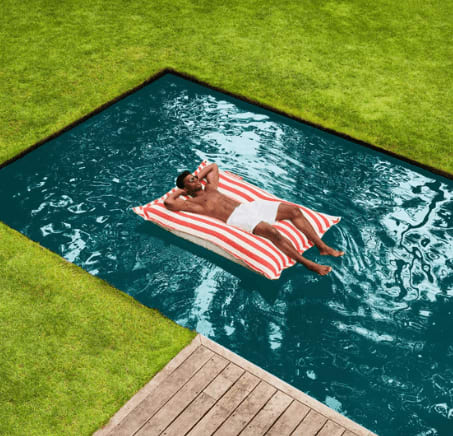 Calling all fans of the Fatboy® bean bag chair! Now, you can take your love for ultimate comfort and relaxation to the water with the equally comfortable water lounger version "The Floatzac".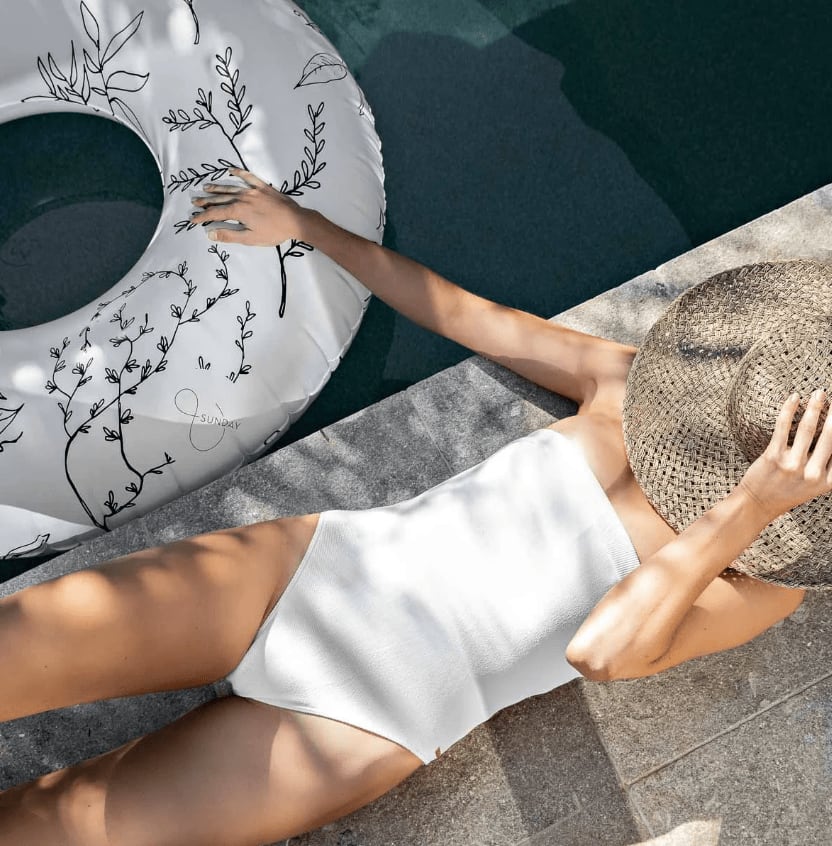 We're always fans of a classic pool tube- especially when a fun pattern is involved! This one is inspired by spring blooms, and we love its minimal appeal!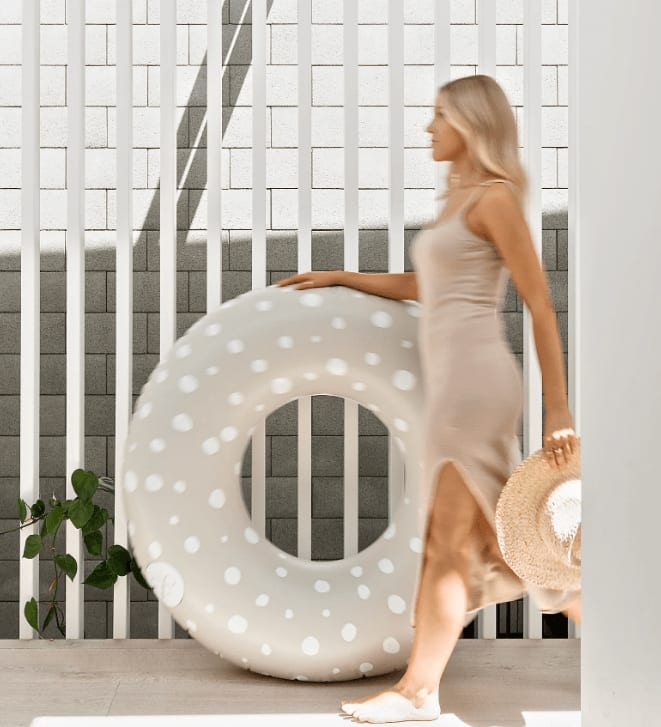 For a neutral take on the classic pool tube, check out this &Sunday float in this stunning bubble clay color!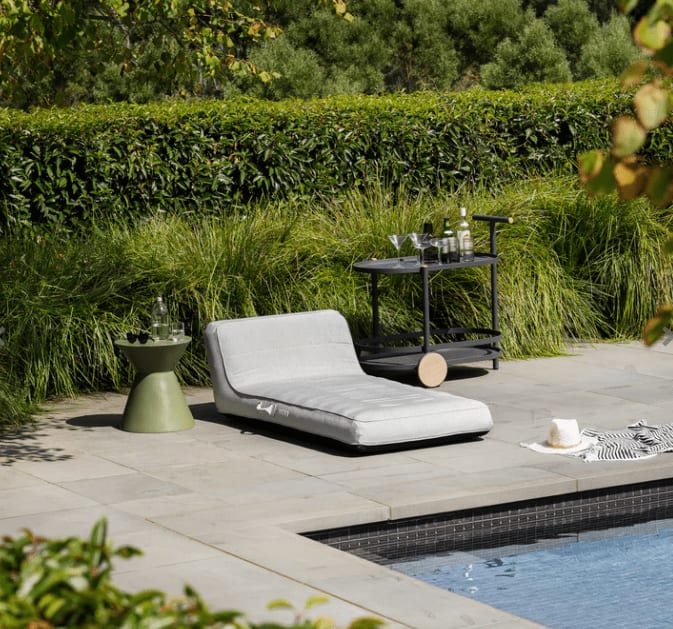 Inspired by summer in the South of France- Oliver James' pool floats are the epitome of minimalism and luxury, with clean lines and sleek designs that exude sophistication.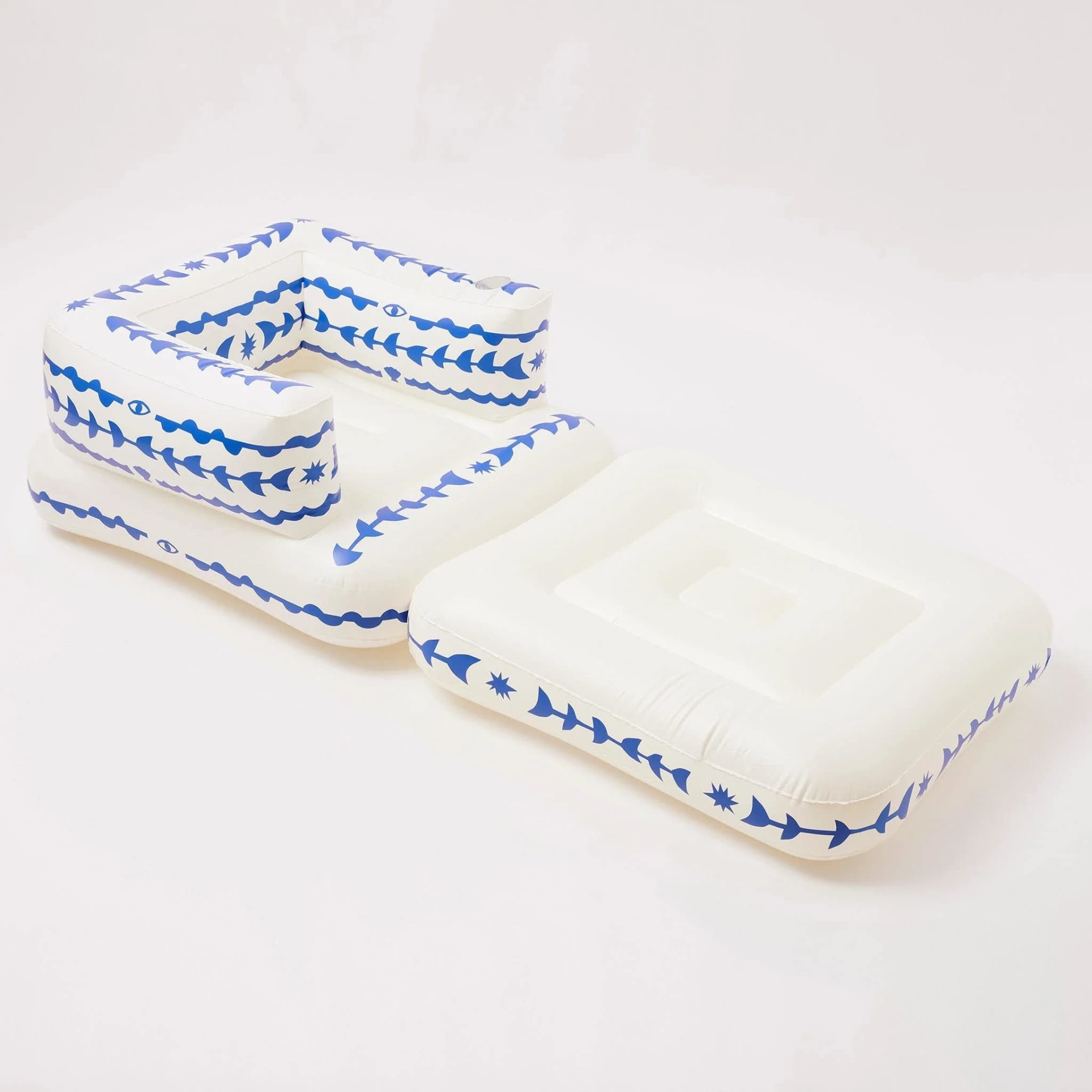 With its blue and white pattern, this piece is reminiscent of the beautiful coastal towns of the Mediterranean. Not to mention, it's a 2-in-1 which serves as both a lounger and chair!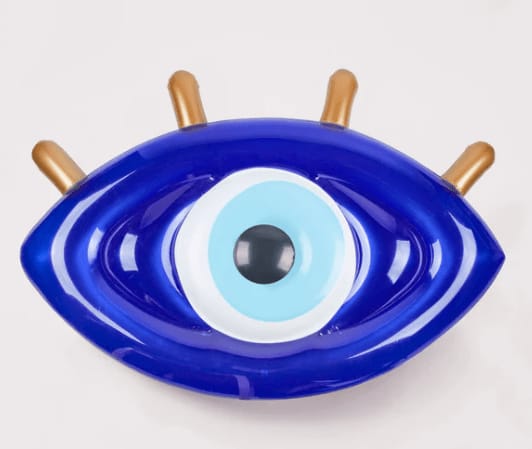 Continuing the Mediterranean trend (because we just can't get enough) is this Greek eye symbol float! Don't miss out on the chance to bring a piece of Greece to your poolside oasis with this fun and eye-catching float!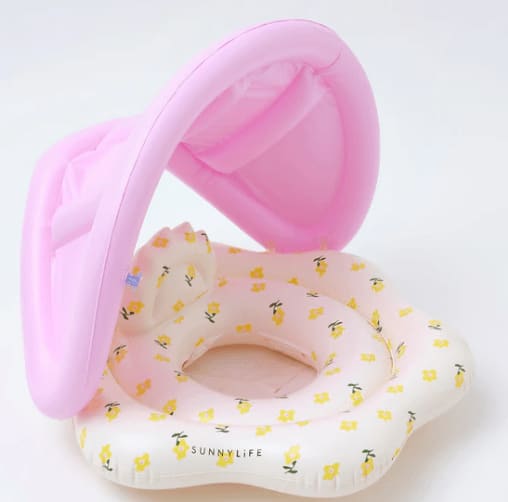 And of course, we didn't forget about the little ones in your life! This adorable "Mima the Fairy" baby float even comes in with a built-in mini canopy for shade.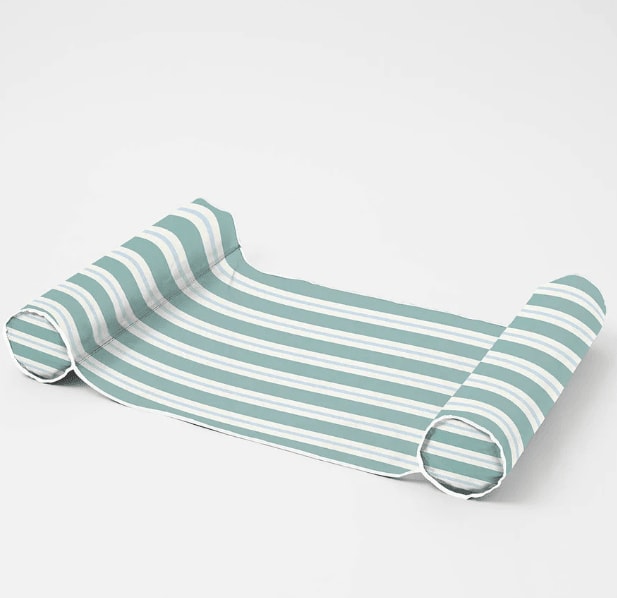 Perfect for those hot summer days, this float allows you to stay cool while lounging in the pool! Plus, its lightweight and portable design make it easy to take with you on-the-go.
Relax in retro style with this camera-shaped pool float! Its vintage design is sure to make a statement and add some fun to your pool day photos.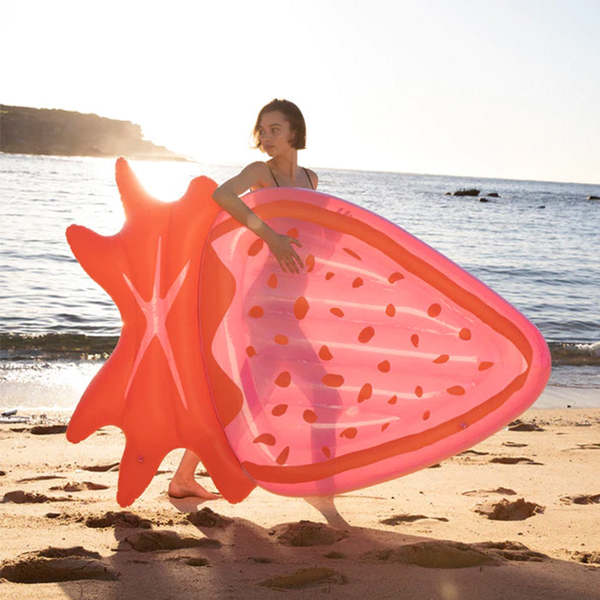 Add some sweetness to your pool day with this large strawberry-shaped float! Its vibrant colors make it the perfect accessory for any summer gathering.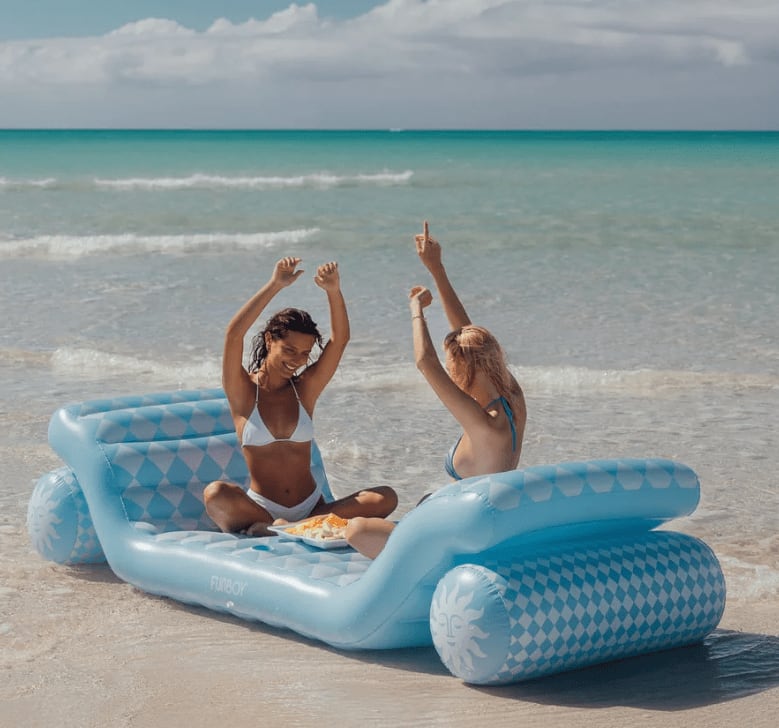 Get ready to soak up the sun with a friend on the Blue Sol Dual Chaise - the ultimate conversational style float! It also features two cup holders to keep your beverages close at hand.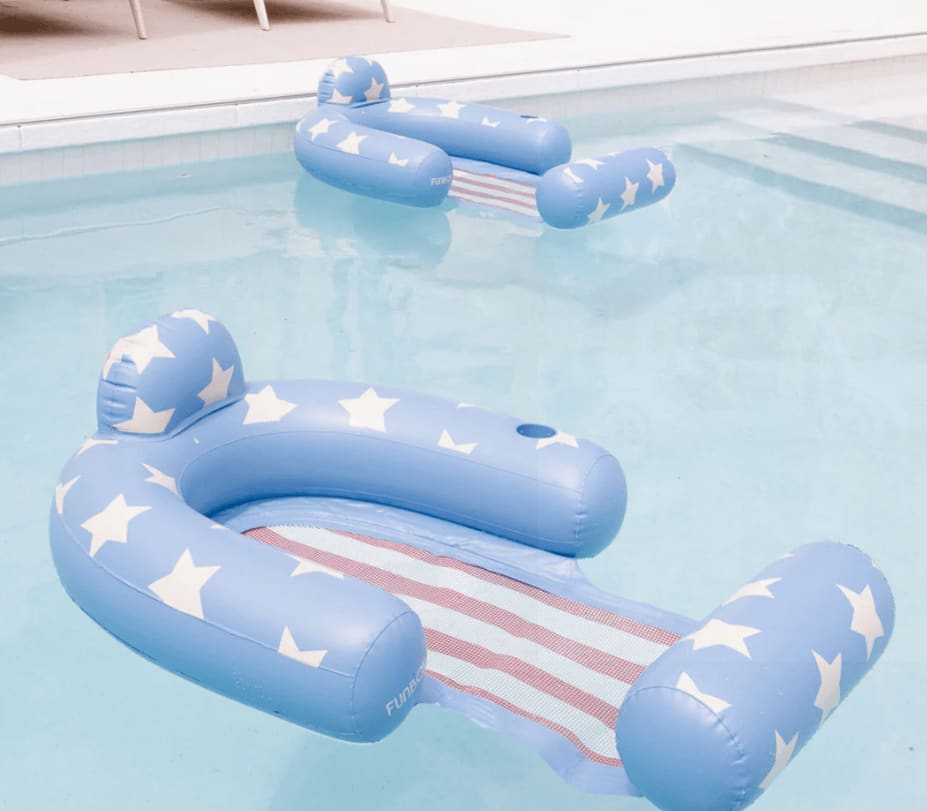 Show off your patriotic spirit with this 2-in-1 water chair and hammock pool float featuring a USA flag design. With a built-in cup holder, you can keep a refreshing drink in hand while relaxing in the water with your body submerged to beat the heat.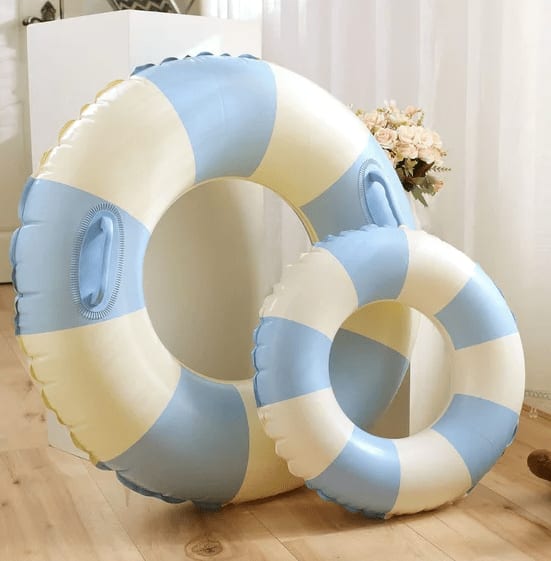 Score a stylish pool float without breaking the bank! This retro striped ring float from Walmart is an affordable way to add some retro flair to your pool party.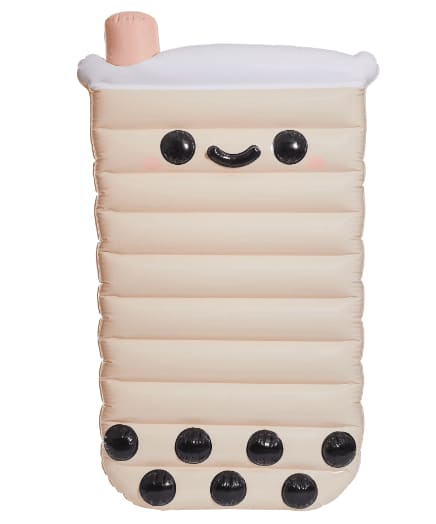 Indulge in some poolside relaxation with this quirky Boba Tea pool float from Urban Outfitters - the perfect accessory to keep things fun and playful.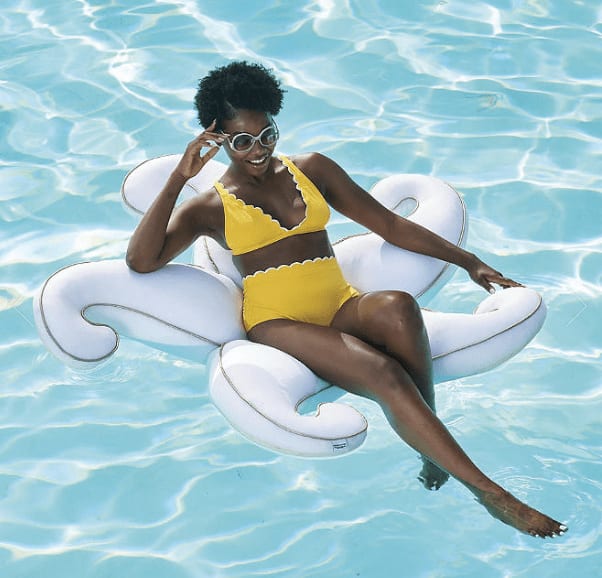 Relax in style on this sea star float- the gold trim adds a touch of glam while the polystyrene beads keep it extra buoyant in any type of pool.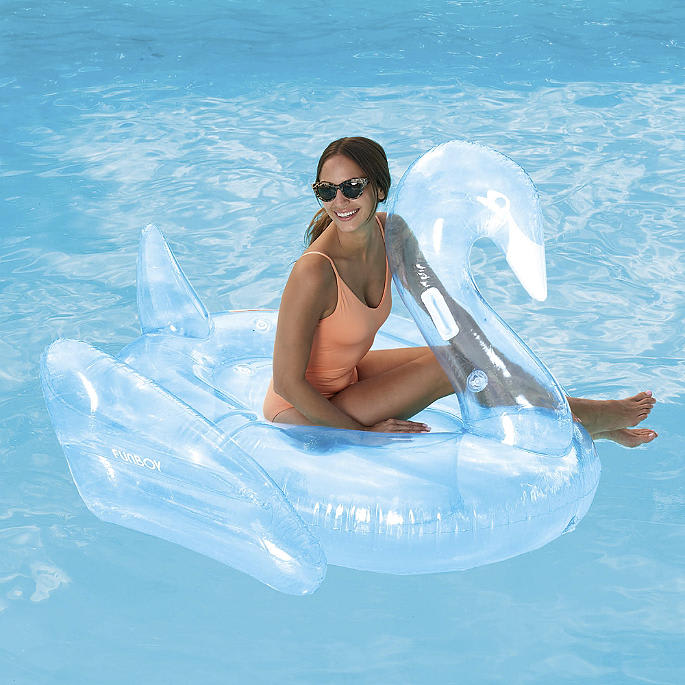 Is any pool float list really complete without a swan option? We think not! We're keeping this simple with the Aqua Swan from Frontgate!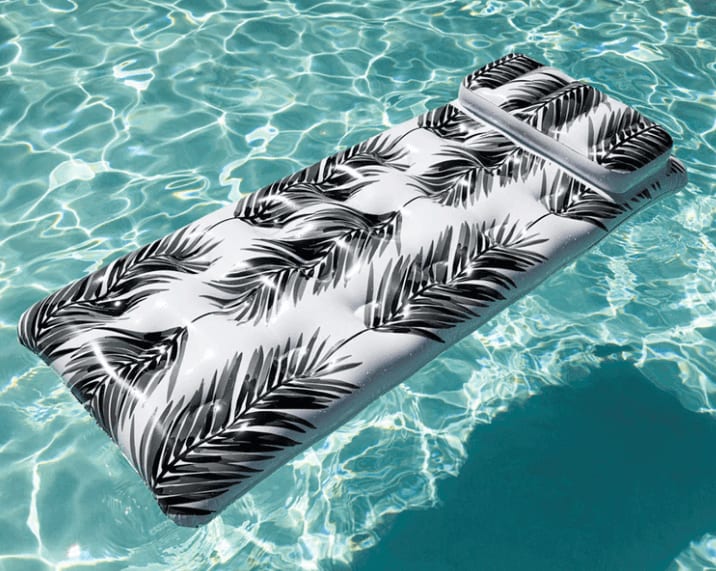 Indulge in modern luxury with the Paradise Lounger, boasting a chic and timeless palm print that exudes sophistication and style.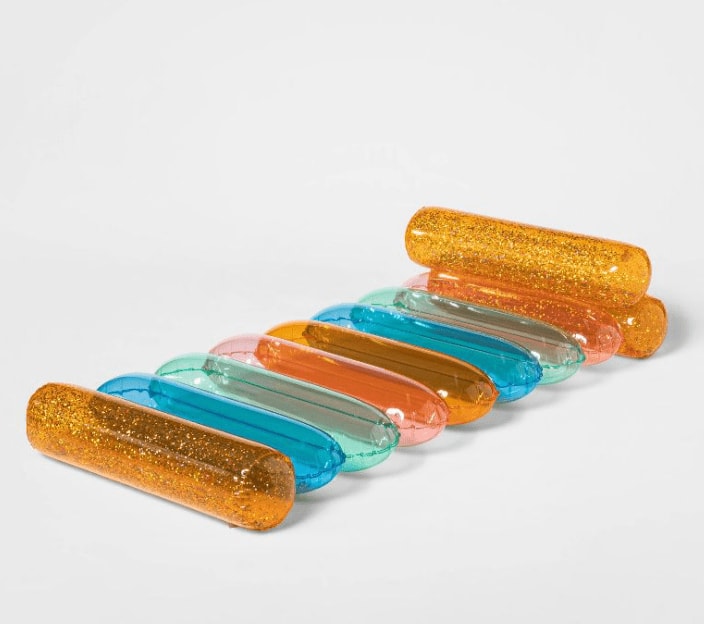 Experience a splash of color with the Sun Squad lounger - a stylish pool float designed to add vibrancy and fun to your pool day.