The 2022 pool season is here and you are probably picking out some new gear to hang by the pool! We've rounded up the best pool floats to turn a typical pool day into a memory-making staycation. With the popularity of Insta-worthy pool floats over the past few years, grab one of these floats and snap some pics to break the internet!

Ready to jump-start your summer fun? Here are 22 fun, colorful, and photogenic pool floats guaranteed to get your pool party started!
​​​​​​​

Ready, set, summer!
1. Double Rainbow Bundle

​​​​​​​It's all rainbows and butterflies over here! This giant floating rainbow daybed can comfortably accommodate you and a friend and with this bundle you get a matching floating rainbow bar too! But that's not all... your fur friend can be a part of the fun too with their !
​​​​​​​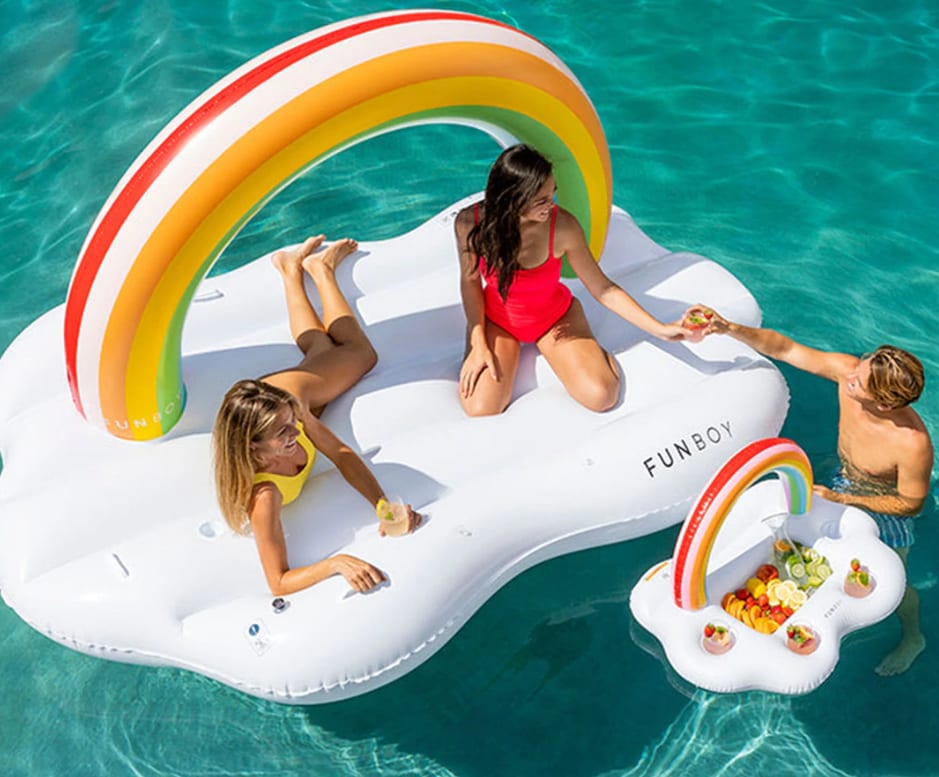 2. Giant Cabana Day Club

​​​​​​​Grab a speaker, some drinks, and good company and enjoy this luxurious floating party! Built with a removable mesh shade, you can cool down or take in some sun while jamming out to your favorite summer beats!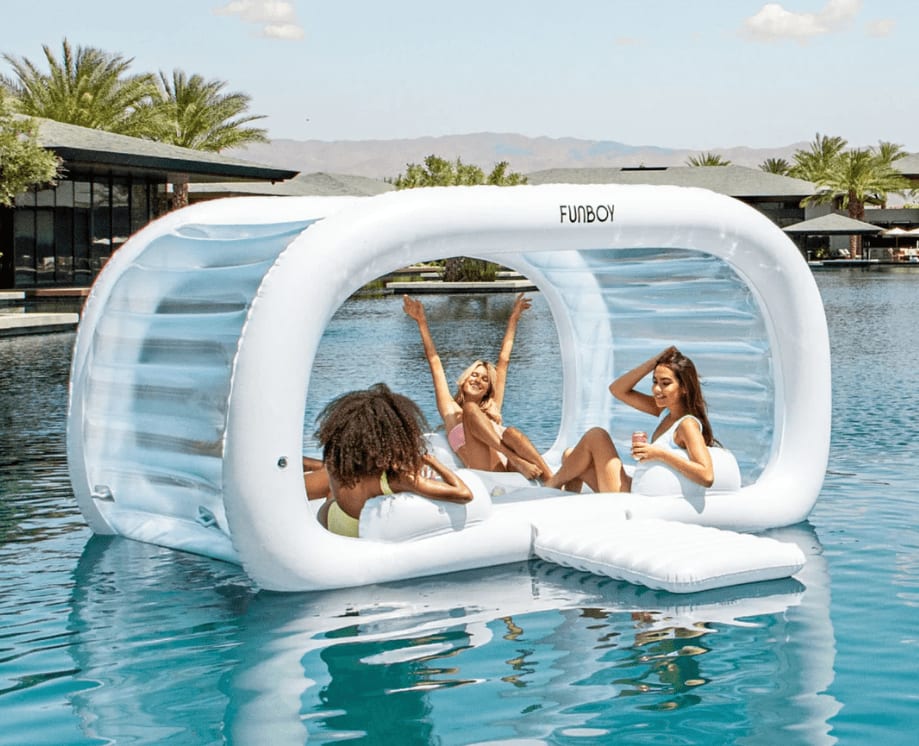 3. Posh Pool Pillow

Lounge in comfort in or out of water! These posh pool floats have been thoughtfully crafted with luxurious fabrics that are not only timeless by design but also durable.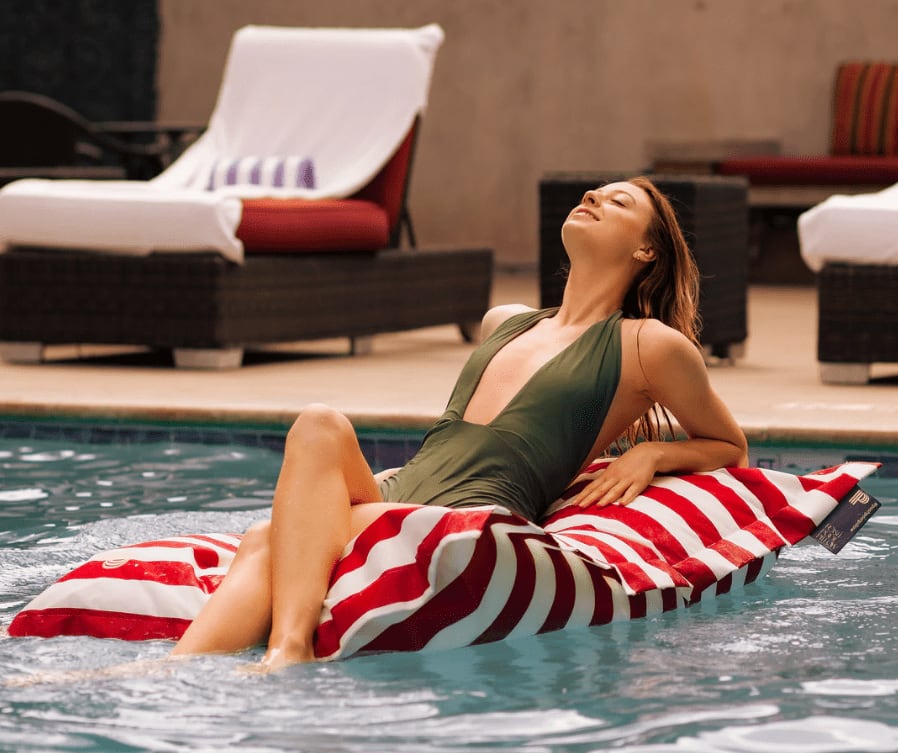 4. Chaise Pool Float

If you don't have a ledge for a pool ledge lounger, don't fret, this chaise pool float gives a similar vibe in terms of comfort, convenience and shape without the need for a ledge! Float on water in instead! The cupholders are a major plus.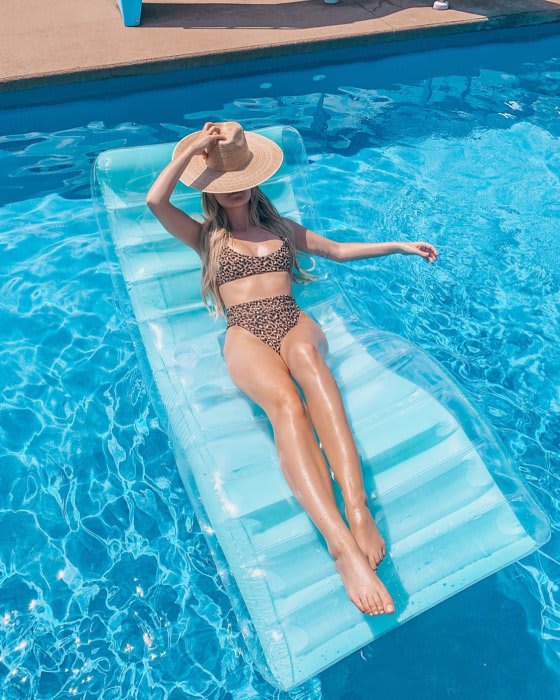 5. Pink Convertible

​​​​​​​This float is perfect for the little one in your life! It's sassy and stylish and even includes a steering wheel with a horn for them to play with to add to their fun in the sun!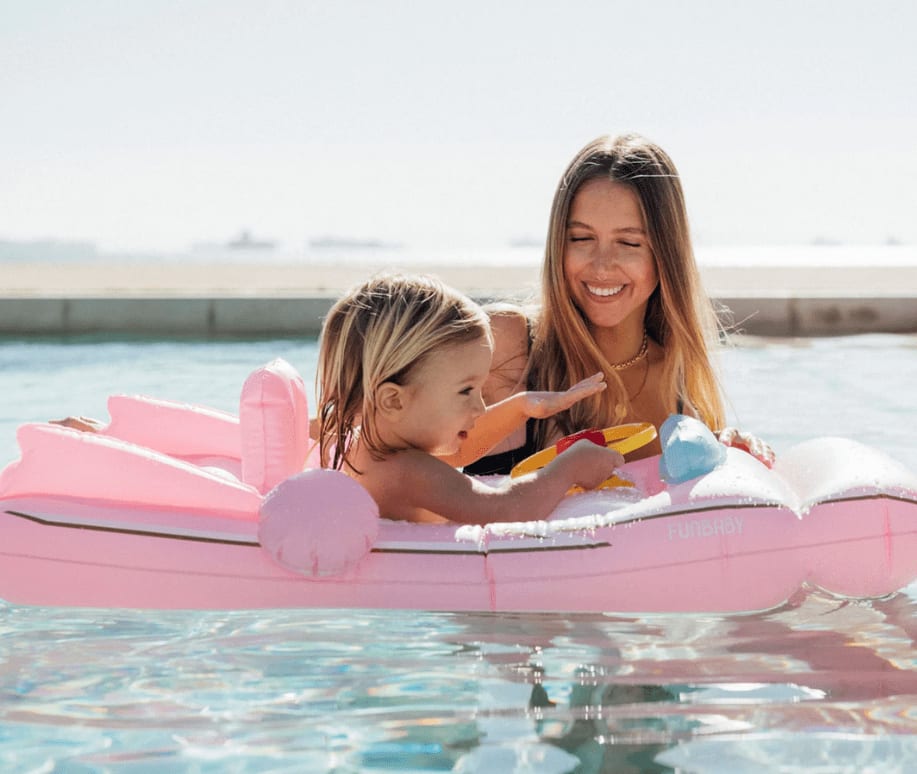 6. Clear Heart

​​​​​​​Sometimes, less is more and this classic clear heart shaped pool float is a perfect example! Whether you're looking for pool décor for a bachelorette party or a float to take on that beach trip with that special someone, this float is a no brainer!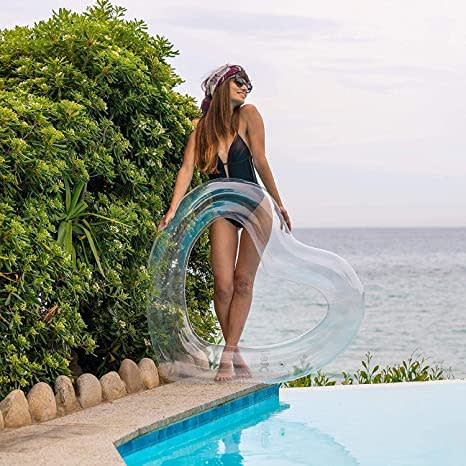 7. Rolling Stones

If rock and roll is more your style, then this one's for you! A deluxe Rolling Stone inspired float to bring some edgy flare to your summer time fun!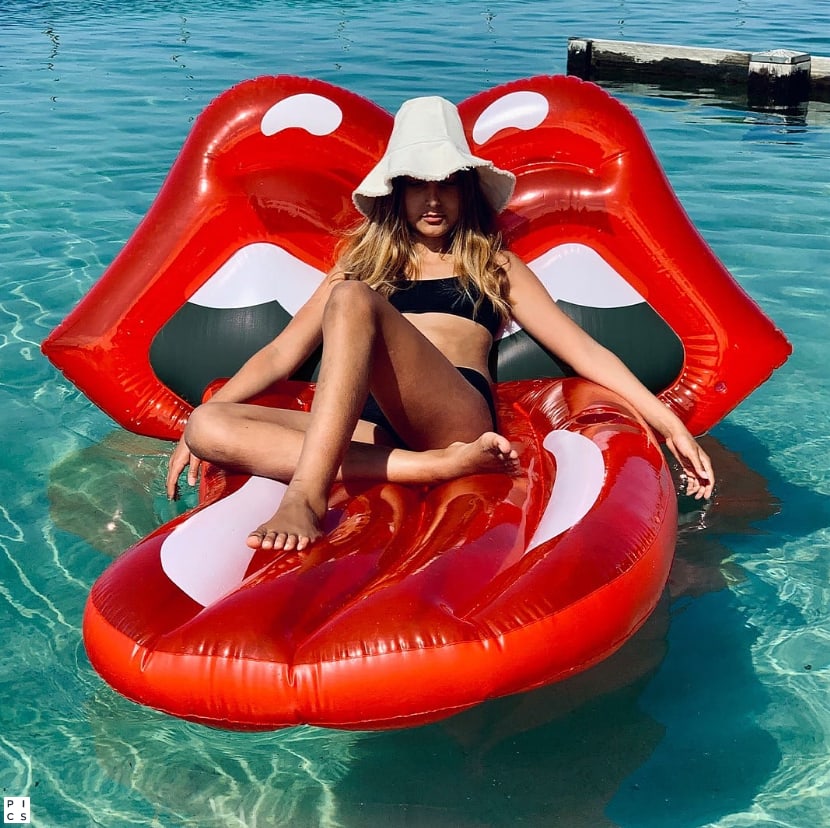 8. Classic Cassette

​​​​​​​A classic pool float shape with a fun twist! This retro float is the perfect summer addition for the mid century modern home! "Maxchill" sounds like the perfect summer anthem!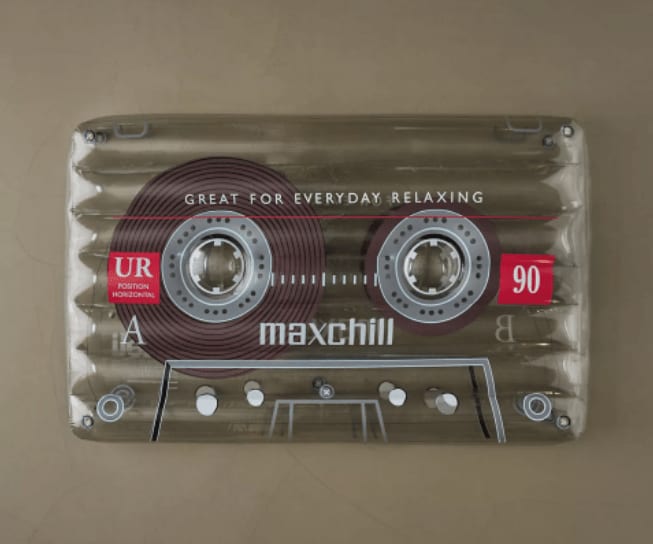 9. The Yacht

Yacht day anyone? This one will surely float your boat! With a built in ice and drink compartment, you can lounge and enjoy a cold beverage on this steady cruiser.
10. Luxe Suntan Lounger

Now, we know that pool floats can sometimes be risky business if you don't actually want to get into the water. One wrong move and you're soaked. Well, this float is basically a floating bed so you can feel secure in all your sun tanning endeavors!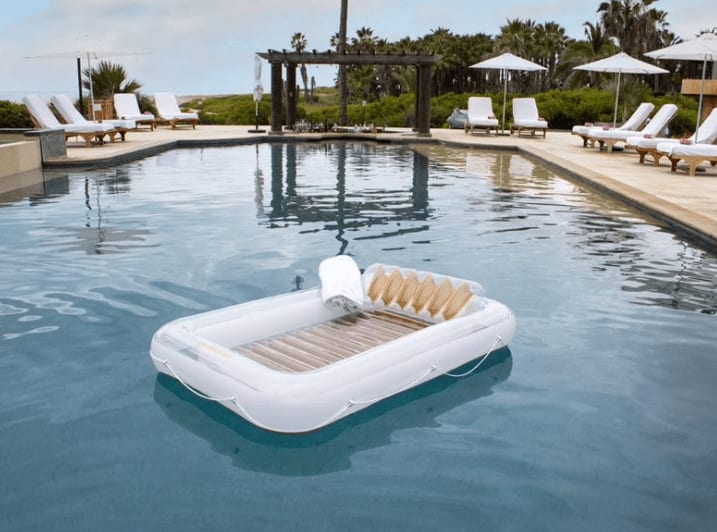 11. Malibu Barbie Golf Cart

Come on Barbie, let's go party! This giant pink tasseled golf cart float is all things fabulous! Perfect for the golfer gal, Barbie fanatic, or pretty in pink lover!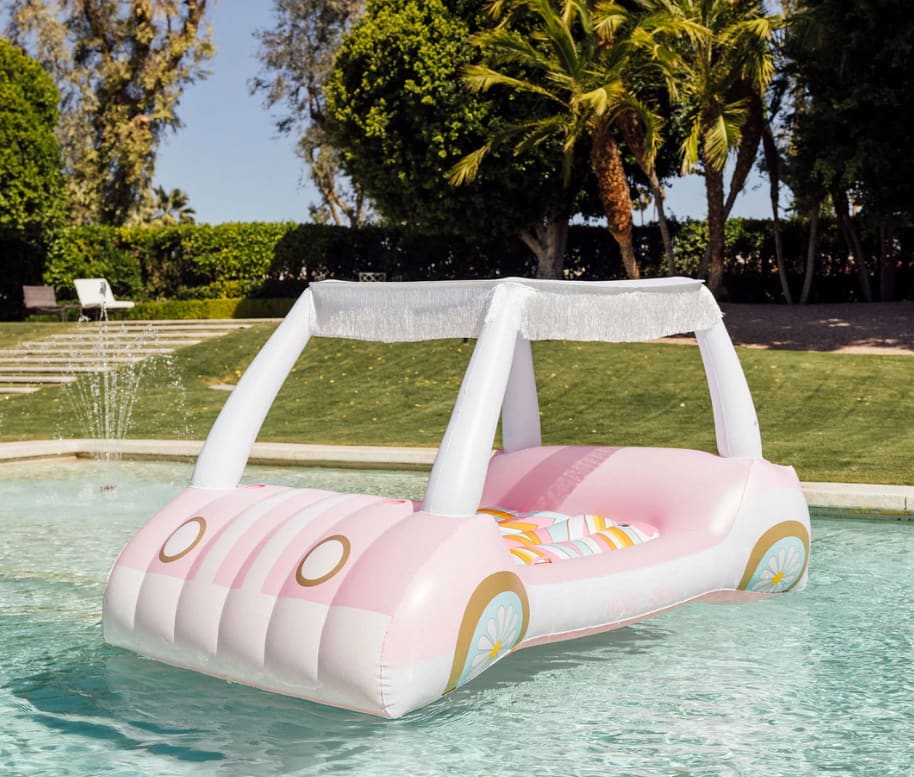 12. Sunnylife Camper Van

It's time to get groovy! Nothing says "go with the flow" like a good ol' camper van. Lay back, let loose and coast on this vibey float!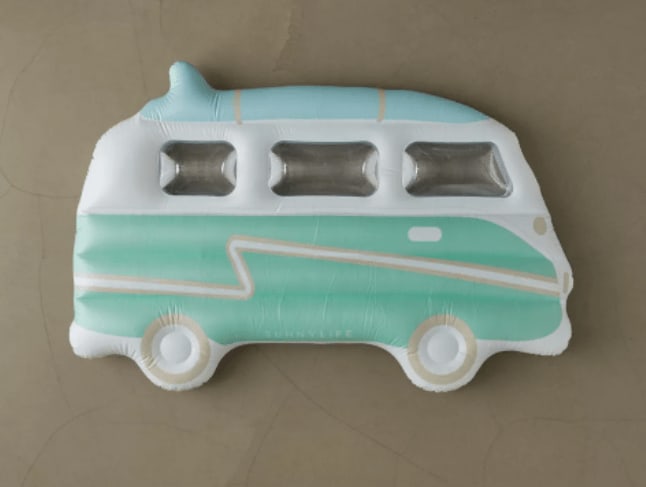 13. Swan Pool Float

It's no secret that swan pool floats have been the go-to float for a while now and we totally get why! We don't see this trend going anywhere anytime soon so why not pick up a high quality one and enjoy for many summer to come?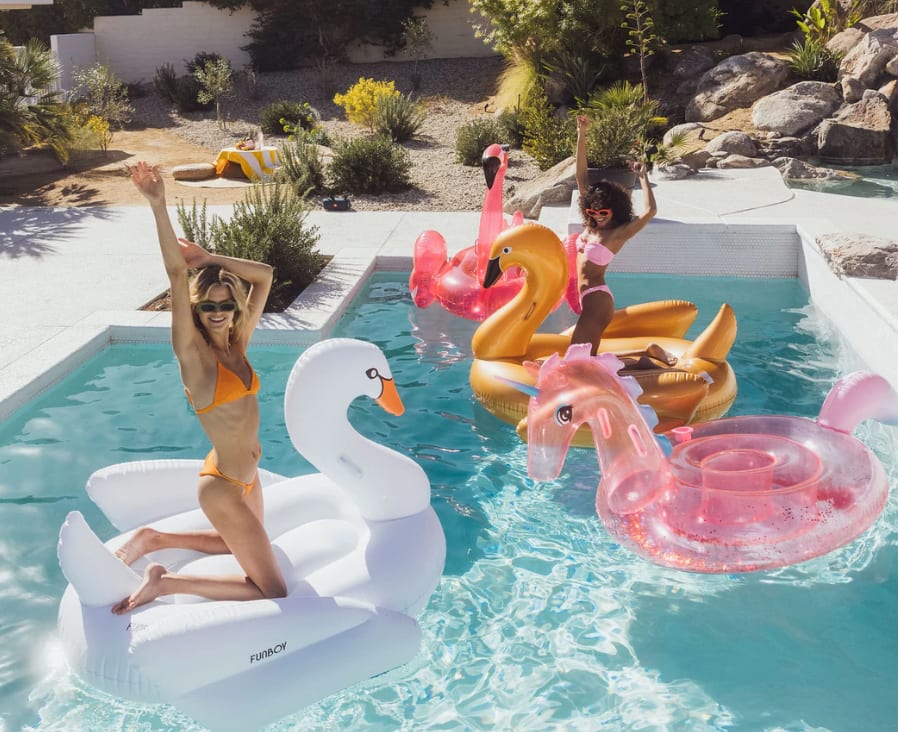 14. Jet Ski

Got a need for speed or just want to catch a drift? While it's not a real jet ski, with this float you can flow with the wind (or with the help of a friendly push from a friend).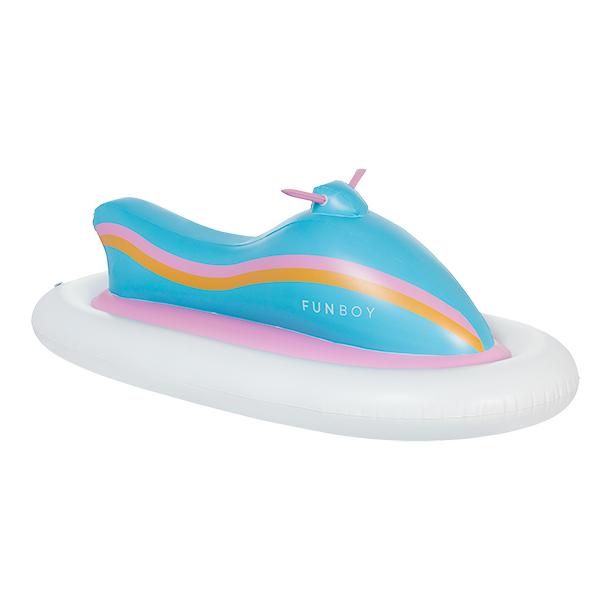 15. LED Pillow Raft

Who doesn't love a warm summer night swim? Especially in Arizona, no matter the time of day, pool time is all of the time so why not light up the night with this pillow raft!?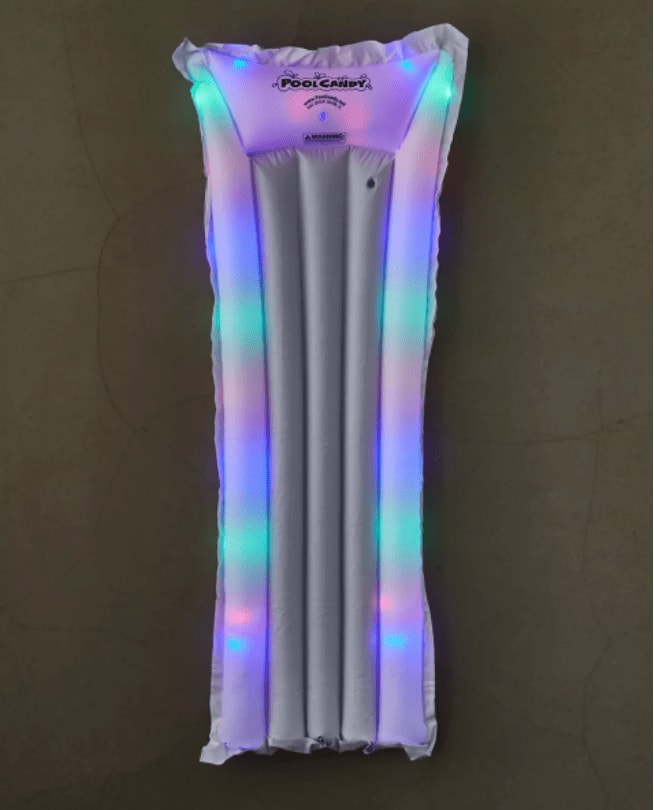 16. Pizza Pong Pool Float

We don't mean to be cheesy but... we had to include a pizza option! With this pizza pong pool float you can be a slice of the party or the whole the piece!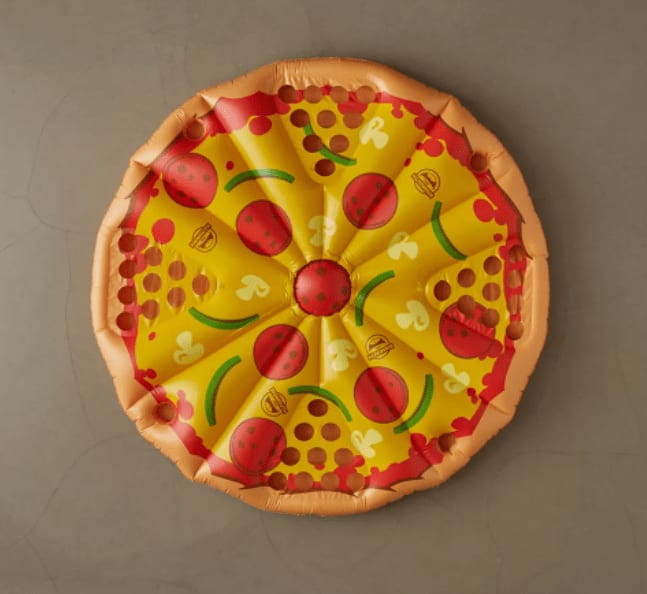 17. Giant Butterfly

​​​​​​​This giant multi-colored vibrant butterfly float just screams summer to us! Thanks to it's large wings, you can stretch out comfortably while you soak in some sun!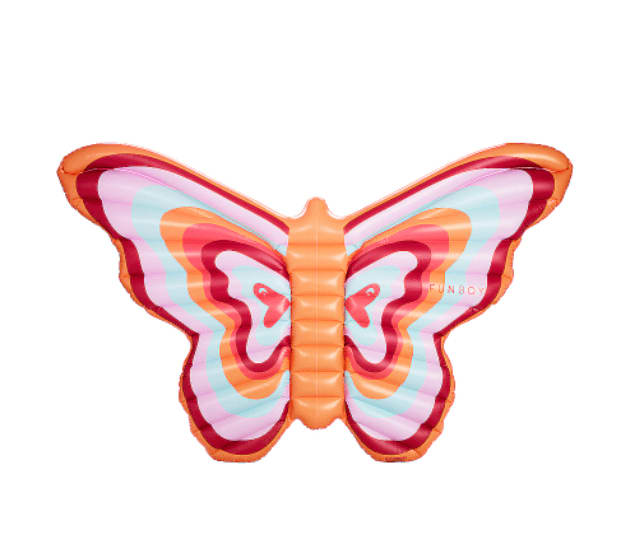 18. Cheers Champagne

Got something to celebrate? Then that calls for champagne in all forms- including a pool float! We'll cheers to that!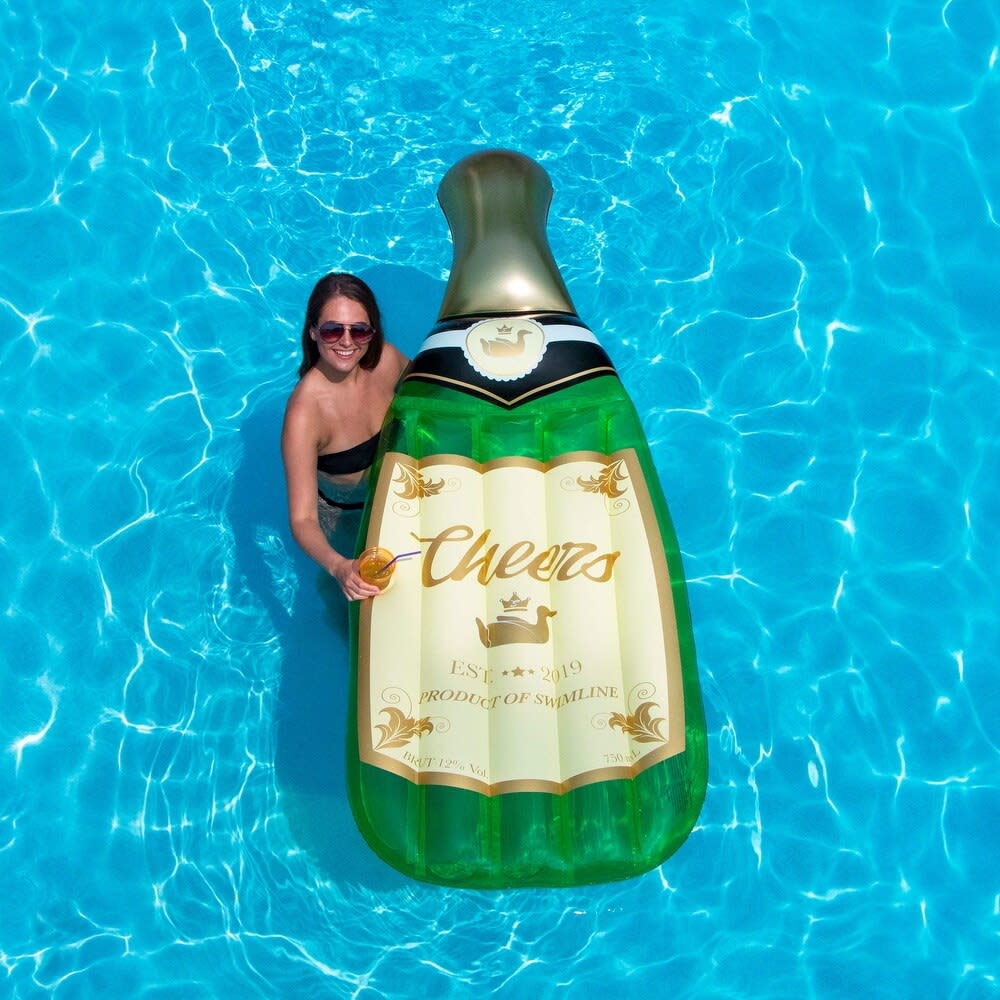 19. LED Corn Hole

​​​​​​​This one's not for lounging but you can always count on corn hole to bring some life to the party! So, who's up for some friendly competition?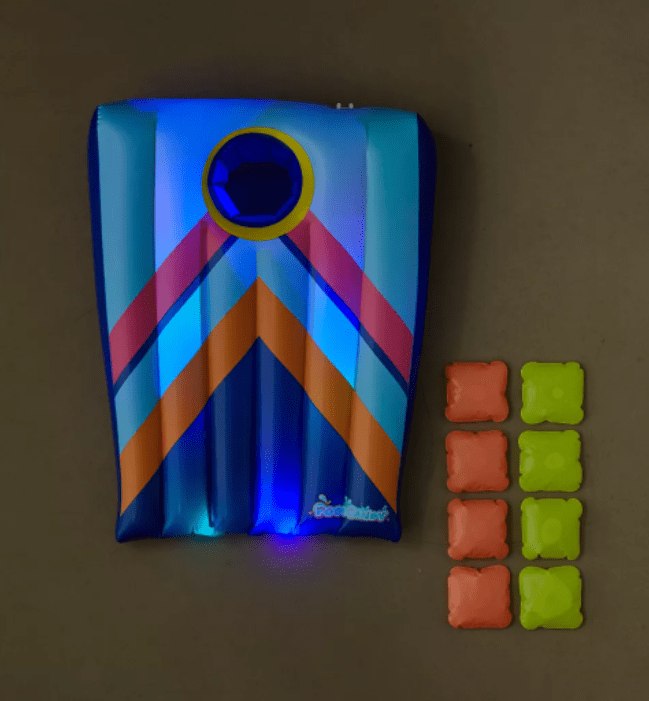 20. Oliver James Shore Linen

Now, if you want to do some serious investing in your pool accessories, then boy do we have the option for you! Inspired by summers in the South of France, these Oliver James Shore Linen loungers are the epitome of pool luxury!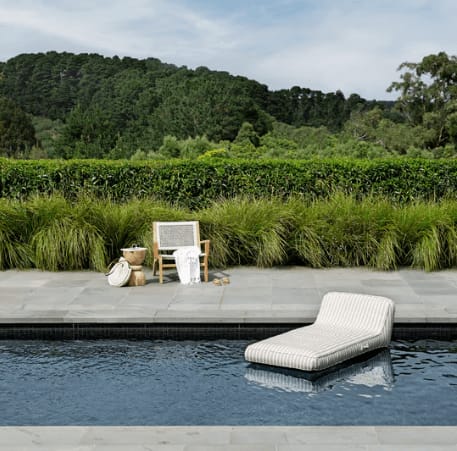 21. Glitter Chair

If you're not sure if you want to be in or out of the water, this glitter chair is the perfect solution because it allows you to be comfortably half way submerged! It also has cup holders so you can bring in drink to stay refreshed!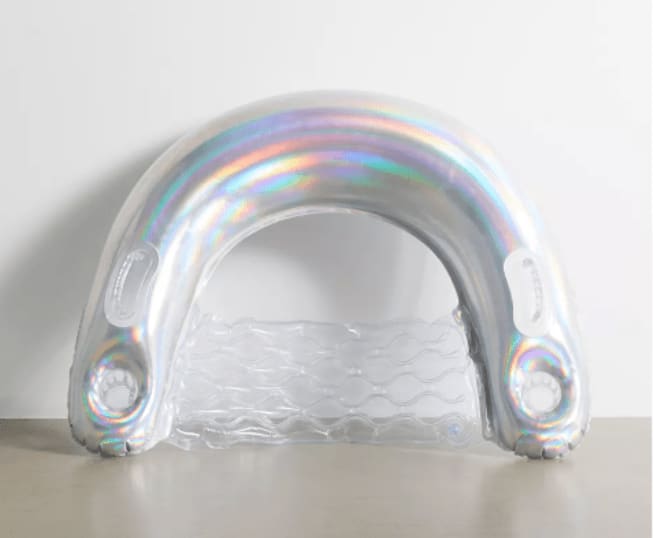 22. Cool Misting Cabana

​​​​​​​On top of the large cabana cover to help protect you from the sun, this float has a button activated mister so that you can keep cool in the dog days of summer!