Are you dreaming of a beach escape? In this blog, we have compiled a list of 7 dream beach destinations that are sure to make your summer unforgettable. Whether you prefer to soak up the sun on a pristine beach, explore charming towns and historic sites, or indulge in delicious local cuisine and wine, there's a coastal destination out there that's perfect for you. From the rugged coastlines of Europe to the tropical paradise of the Pacific, there's no shortage of stunning coastal destinations to choose from. So start planning your summer escape today and get ready for a vacation you'll never forget!
Amalfi Coast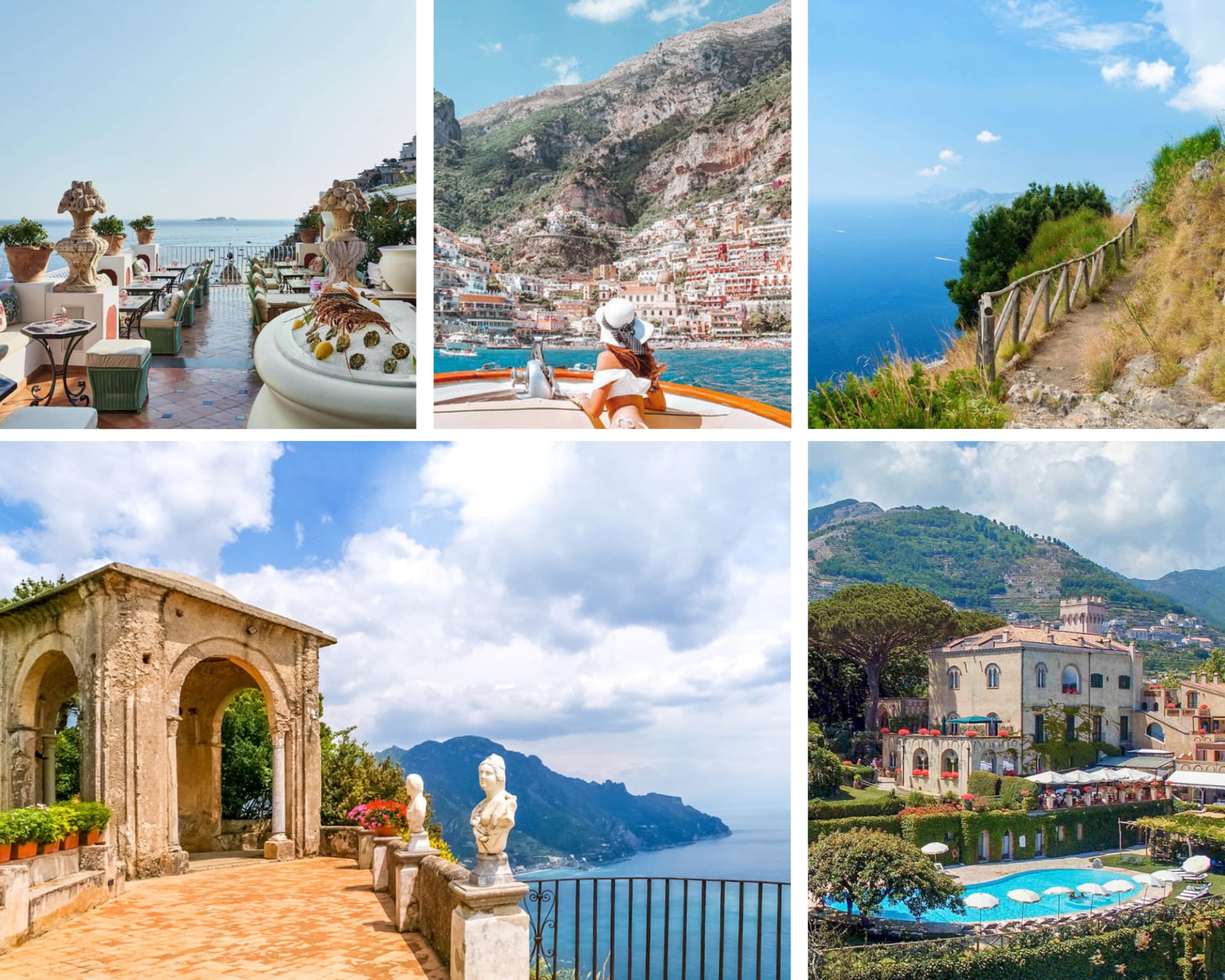 The Amalfi Coast in Italy is a spectacular destination that combines stunning coastal views with charming Mediterranean towns. Nestled in the south of Italy, this world-renowned destination boasts a coastline dotted with colorful cliffside villages, turquoise waters, and a rich culinary heritage. Those who visit the Amalfi Coast simply must indulge in their famous limoncello liqueur or savor the region's incredible pizza and pasta dishes.
If adventure is what you seek, you won't be disappointed! Explore hidden coves and grottos on a mesmerizing boat tour, hike the legendary
Path of the Gods
along the rugged coastline, or marvel at the region's magnificent palaces, such as
Villa Rufolo
and
Palazzo Cimbrione
. And for those in need of some relaxation, there are plenty of idyllic beaches to while away the hours, basking in the sun and taking in the unrivaled beauty of the Amalfi Coast.
South of France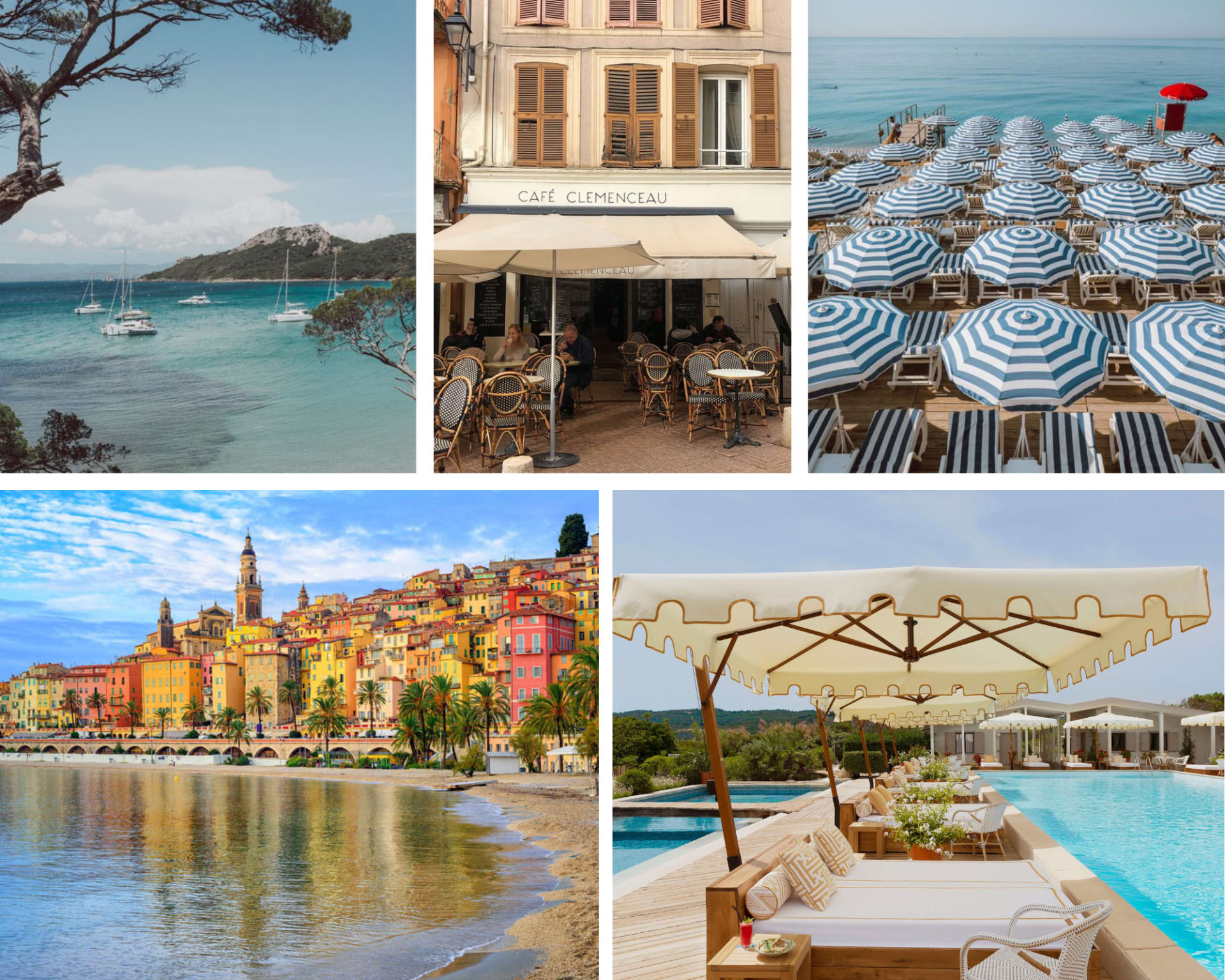 The South of France is a true embodiment of a luxurious coastal escape brimming with old-world charm. The region has a number of stops to explore, each with its own unique allure, from the enchanting Nice and Antibes to the glitzy Monaco and Saint-Tropez and the historic Marseilles. The South of France promises a picturesque coastline, yacht-filled harbors, and awe-inspiring Mediterranean views that will leave you breathless. Relaxation is easy to come by, but if you're looking to try something new, there's an abundance of activities to enjoy, such as visiting the Musee International de la Parfumerie at Grasse, the perfume capital of the world. The towns along the coast also offer a array of charming cafes serving up delectable French cuisine, and bustling markets where you can shop for everything from fresh produce to antiques. So, for those with a thirst for history and culture, the South of France has it all waiting to be discovered!
Nayarit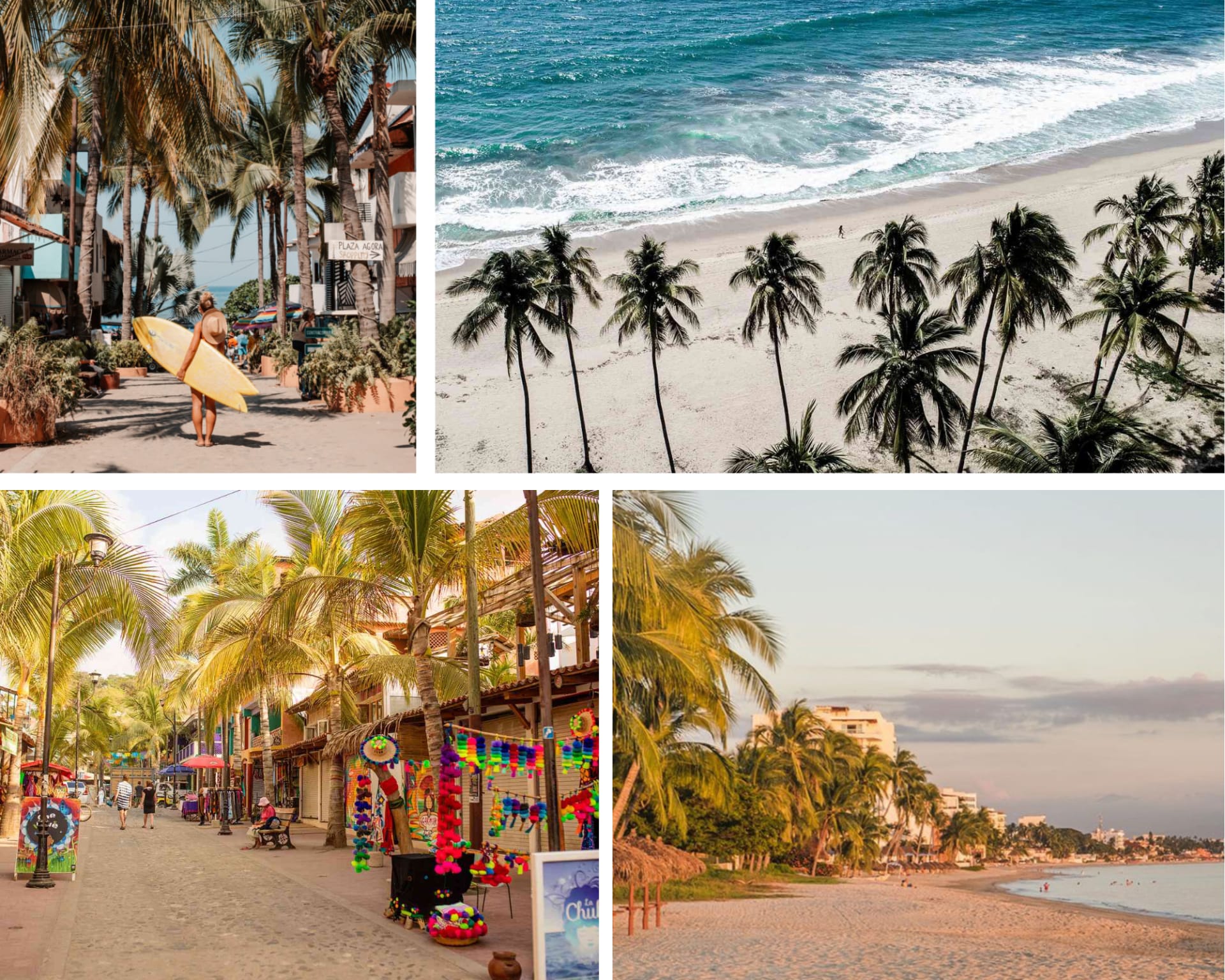 Nayarit is a hidden gem located on Mexico's Pacific coast. This region boasts a stunning natural landscape with bustling beaches, lush jungles, and the Sierra Madre Mountains in the background. For the active traveler, Nayarit is the perfect playground. Catch a wave surfing, go paddleboarding, or rev things up on a jet ski. And if you're looking for something more laid back, whale watch on a leisurely day or relax in a beachfront cabana with a refreshing cocktail in hand. One of the most coveted spots in Nayarit is the vibrant Sayulita. Home to some of the most popular beaches, as well as an abundance of incredible restaurants, boutiques, and hotels, Sayulita is an experience like no other. Be sure to indulge in the region's signatures seafood dishes such as ceviche and shrimp tacos! All in all, Nayarit is an exciting destination that is not to be missed!
Havana, Cuba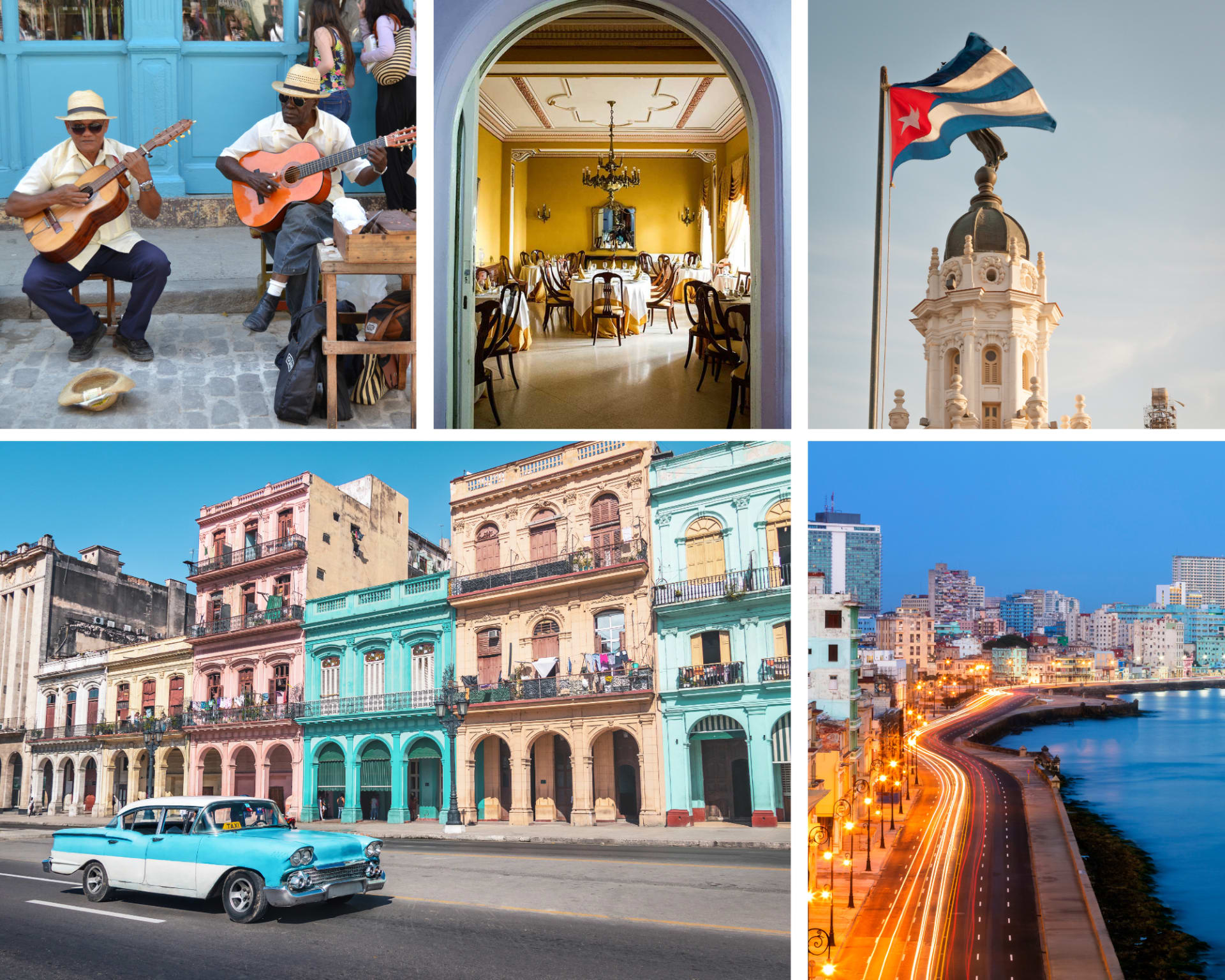 Havana, the vibrant capital of Cuba, is a city full of color, music, and history. Known for its lively culture, vintage cars, and colonial architecture, Havana offers an unforgettable experience for visitors. Immerse yourself in the city's rich history with a tour of the iconic Revolution Square, or marvel at the magnificent architecture of the Capitol Building and the Gran Teatro de La Habana. For an authentic Cuban experience, take a stroll through the lively streets of Old Havana and sample the region's renowned rum and cigars. Havana is also a foodie paradise with an abundance of "paladares" serving up delicious Cuban cuisine, including the famous ropa vieja and mojito cocktails. In the evenings, the city comes alive with live music and dancing! And don't forget to explore the Malecon, Havana's iconic seaside promenade, and take a ride in a classic car to see the city's stunning architecture in style. A visit to Havana is an opportunity to soak up the city's unique energy and experience a vibrant culture that is truly one of a kind.
Dalmatian Coast, Croatia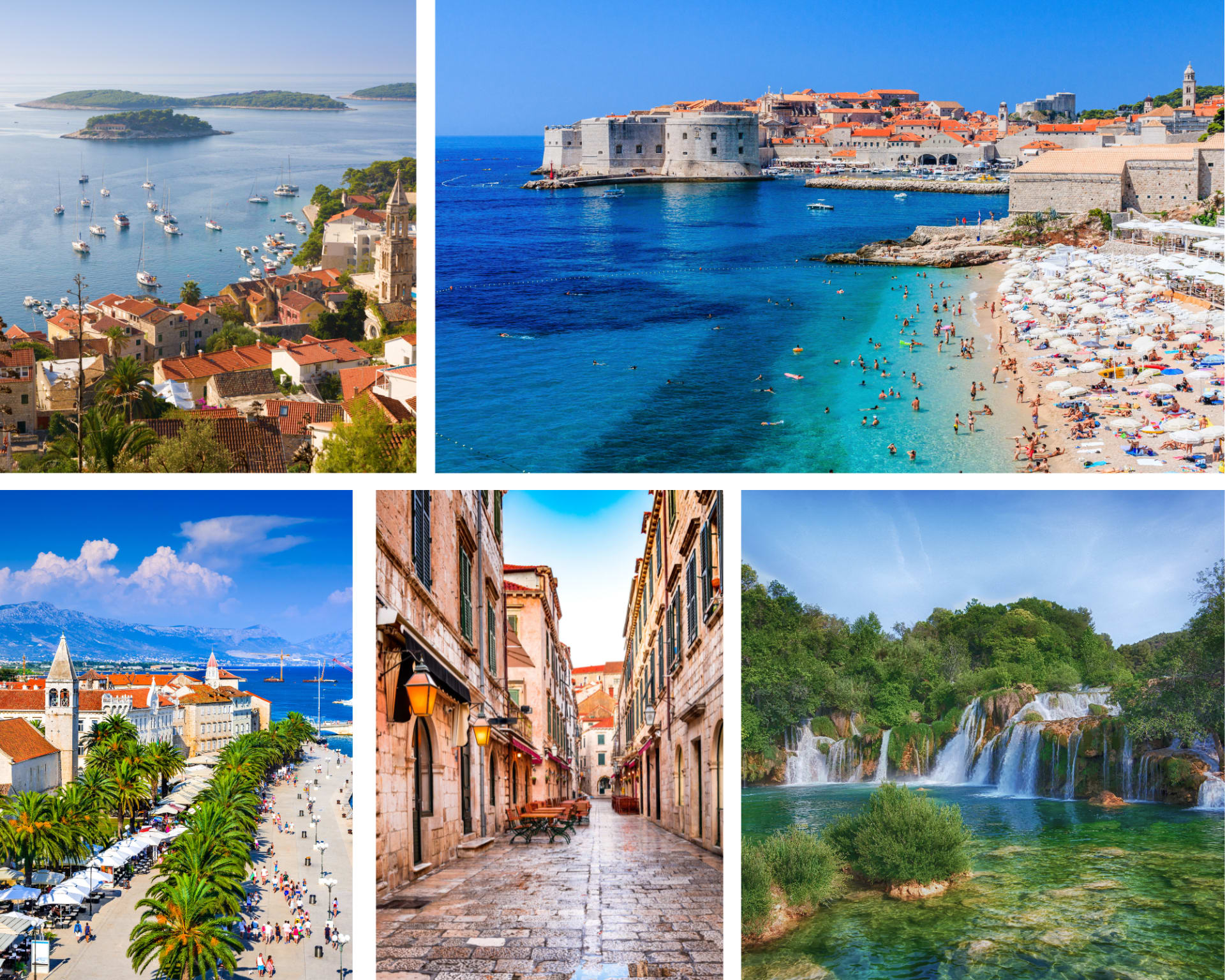 The Dalmatian Coast of Croatia is an absolute paradise for beach lovers, adventure seekers, and history buffs alike. Stretching along the eastern shore of the Adriatic Sea, this region is renowned for its crystal-clear waters, charming seaside towns, and breathtaking natural beauty. With dozens of islands, the Dalmatian Coast is a paradise for island hopping and sailing. One of the must-visit destinations on this coast is Dubrovnik also known as "The Pearl of the Adriatic".
The Old City of Dubrovnik
is UNESCO World Heritage Site that boasts awe-inspiring medieval walls, baroque churches, and breathtaking views of the Adriatic. Take a cable car to the top of
Mount Srđ
for a panoramic view of the city and the surrounding islands. Another unmissable spot is the stunning
Krka National Park
, home to multiple impressionable cascading waterfalls! The town of
Split
is also worth exploring, with its ancient Roman ruins, lively markets, and the iconic
Diocletian's Palace
. If you're a foodie don't forget to try some of the region's delicacies, such as octopus salad or black risotto, and sip some of the local wines while enjoying the stunning views of the Adriatic.
Waiheke Island, New Zealand
Waiheke Island is a hidden gem located in the Hauraki Gulf of New Zealand, just a short ferry ride away from Auckland. The island's relaxed atmosphere and natural beauty make it a perfect destination for anyone looking to escape the hustle and bustle of city life. The island is famous for its world-class wines, and a visit to any of the vineyards is a must-do activity. Many vineyards offer tastings and tours, and some even have restaurants with stunning views of the surrounding vineyards and ocean. The island is also home to some of New Zealand's most beautiful beaches, such as
Oneroa Beach
and
Onetangi Beach
, where you can sunbathe, swim, and even go kayaking or paddleboarding. For those who love hiking, there are several scenic trails to explore, including the
Te Ara Hura Walkway
that takes you through the island's stunning landscapes and past historic sites. Waiheke Island is also famous for its art and culture, with numerous galleries, studios, and outdoor sculptures to explore. A visit to Waiheke Island is an opportunity to immerse yourself in the stunning natural beauty, culture, and lifestyle of New Zealand.