Las Noches de las Luminarias is a magical event held at the Desert Botanical Garden from December 7-13 and 26-31. The garden is filled with lit up luminaria tribute bags which are for those who want to take part in this beautiful event and commemorate something or someone special. There will also be an array of to enjoy and you can also grab a bite at the popular on-site restaurant, . To top it all off, they will also be having an art exhibition by Chihuly who is a highly esteemed artist who you might know from his popluar in Seattle. So and experience a night full of light, music, art, and community!
​​​​​​​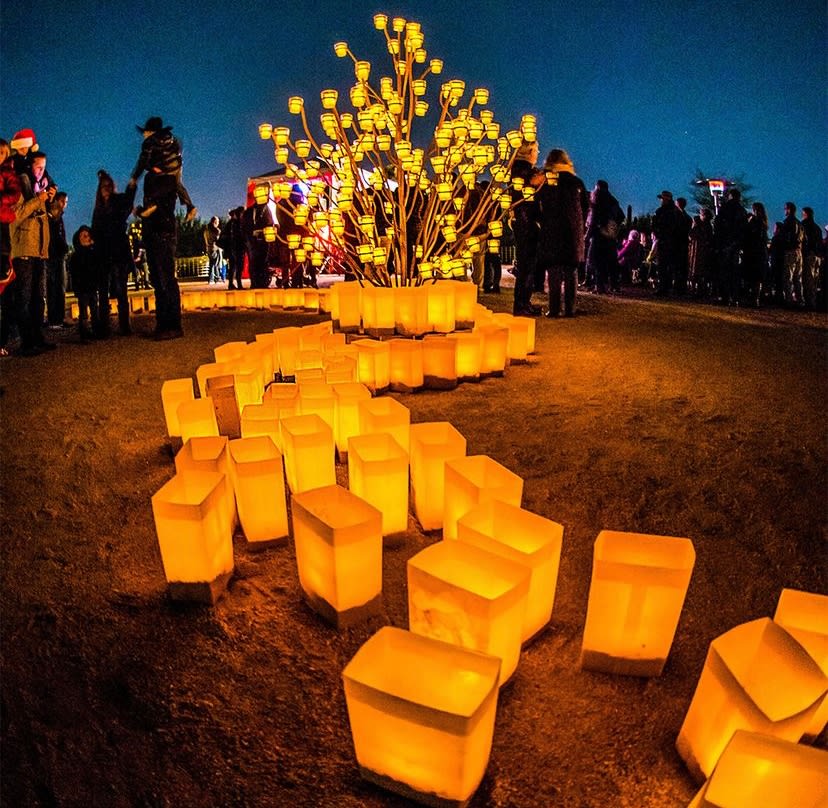 Zoo lights has been a local favorite holiday event for years and years and will be back again this season from November 24- January 15, 2022. This event is perfect for all ages groups! On your way in, stop by one of their food stands and grab some hot cocoa and kettle corn to enjoy as you walk around and see the display of lights. Keep an eye out for the lake light show that they have throughout the night!
​​​​​​​

This enchanting event will be taking place at the Phoenix Art Museum. Here you will be able experience "an intimate ambience in a beautiful venue bathed in candlelight. [On top of that, there will be] A talented string quartet performing Holiday classics and more featuring a vocalist on select pieces". This event is going to be special to say the least and is perfect for a those looking for a romantic holiday night.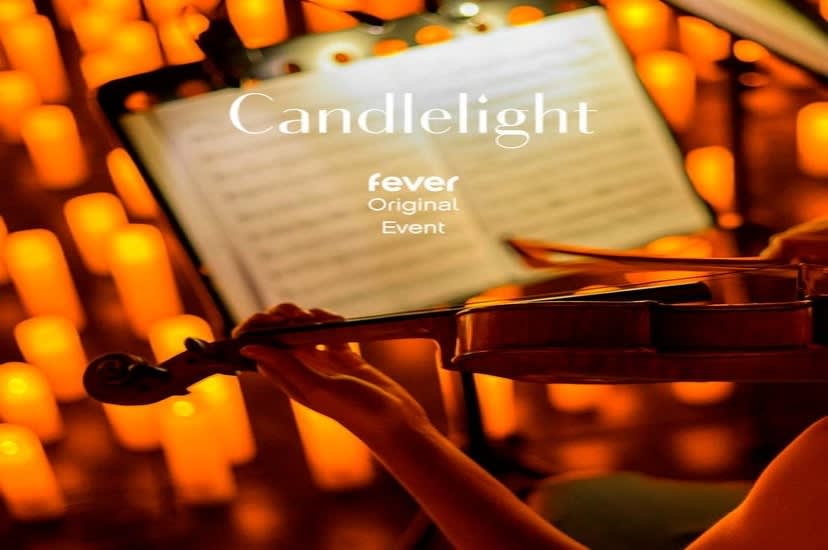 From November 16- January 2nd The Fairmont Scottsdale Princess Resort is transformed into a winter wonderland for anybody to come and enjoy! Whether you want to take a stroll around the Christmas light filled property, go ice skating, sit around a fire, take a train tour, or go down an ice slide, the list of activities for you to choose from goes on!
​​​​​​​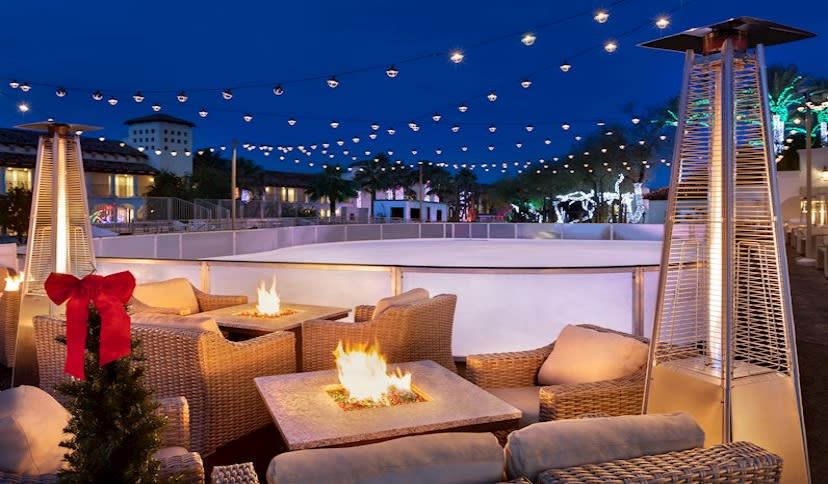 The Civic Space Park which is where this event will be held is a unique urban outdoor space located in the heart of downtown which is known for it's and astounding tornado like air sculpture by . At this year's PJ's in the Park, they will be screening a holiday classic- The Grinch! So, as DTPHX put it, !
​​​​​​​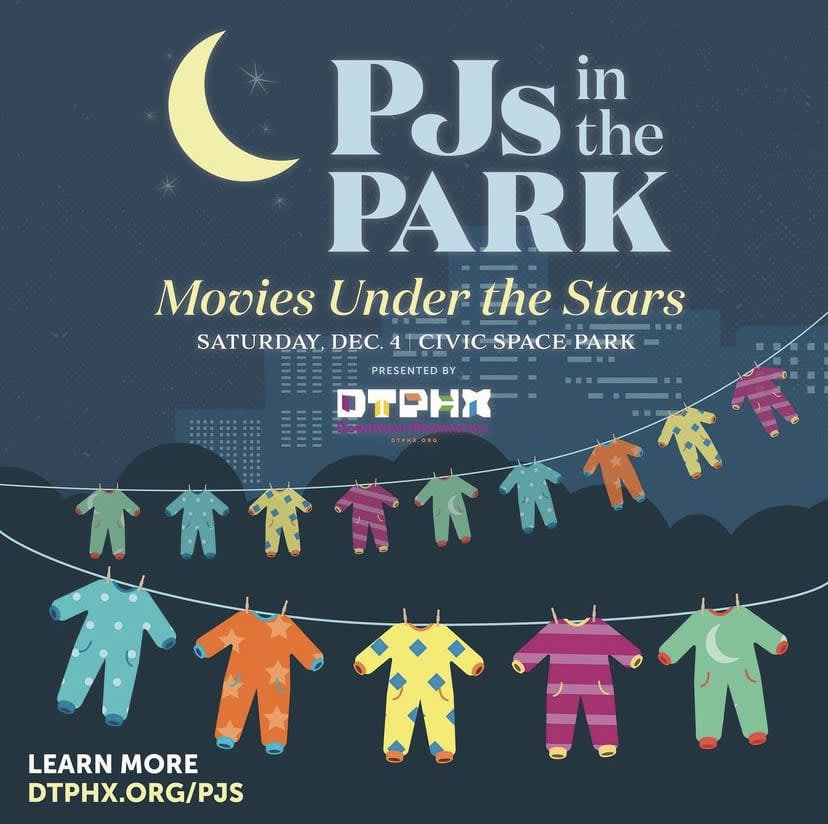 CitySkate at CityScape! The famous downtown ice skating rink is back! What could be more fun then ice skating while being surrounded by beautiful downtown city buildings and lights? This rink is also perfectly located near many restaurants and shops so the fun doesn't have to stop after you're done skating!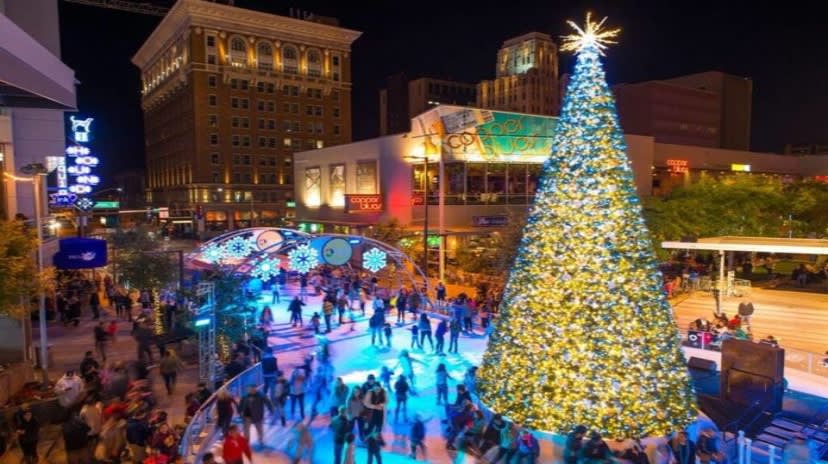 On a normal day, Tlaquepaque is already an enchanting Sedona destination, in fact. On December 11th the experience of this place is elevated even further during their hosting of the Festival of Lights where thousands will luminarias illuminate the space! If you want a night filled with charm and holiday comfort, this Sedona tradition is sure to deliver!
​​​​​​​