Ever had to buy a gift for a special someone but had trouble finding something unique and meaningful? I'm sure we've all been there! With the holidays right around the corner, this is sure to become a reality for some of us very soon.
There's nothing quite like the feeling of giving, so we want to take a little of the stress from the search away by giving you a practical and fun guide to some cool local shops with thoughtfully curated items that anyone would be thrilled to receive! After all, the best way to shop for the holidays is locally!
One of our favorite, the
Scout Guide
best described Urbana as "A sophisticated boutique offering a curated collection of goods for you, your home, and celebrations". Every single piece in this store has it's own fun and character, but we especially love their stylish Arizona city home decor. Whether you are visiting Arizona and looking for a tasteful souvenir or just love your home town and want a little piece of it reflected in your home decorations, Urbana has the perfect selection to allow you to incorporate it in an elevated way.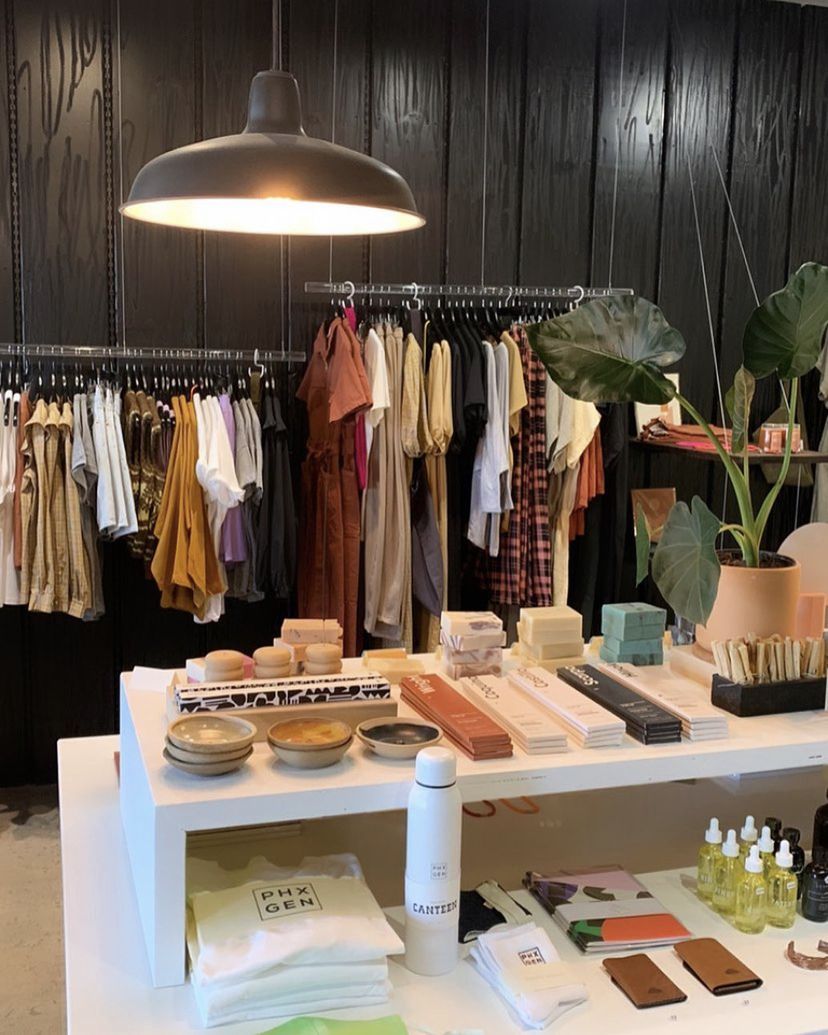 You can find the Creative Kind Shop at
The Fredrick on Missouri
, a "new" mid-century retail center full of fun small businesses for you to explore! Creative Kind is a haven for makers to get together, create in community and connect. They host
creative workshops
for different small projects, but they also sell many Arizona inspired gifts. Their stationary & AZ accessory selection is unbeatable!
Like it's name, Bunky Boutique is a fun and vibrant shop that really runs with the Southwestern Arizona vibe. If you want a really cool Arizona graphic tee or sweatshirt, this is the perfect place! But their selection doesn't stop there, Bunky Boutique has a curated collection of stylish casual wear and artisan jewelry so that you can make every day a runway!
Unlike the other shops mentioned, Frances
is
an Arizona souvenir shop.
Frances
is a one-stop shop for those looking for a special gift for friends and family that are from out-of-town, or if you are from out of town and want a piece of Arizona to take home with you Frances is the perfect place to go! The selection is very diverse in styles, so no matter how many people you're shopping for, you'll have a wide selection of unique products to choose from. Frances makes souvenir shopping easy!
Local Nomad is Boho heaven! Nestled in the very popular Uptown Plaza, this cute little eclectic boutique not only makes for a beautiful shopping experience but also offers an impressive selection of skin care, chic accessories, timeless quality apparel, quaint and elegant jewelry and so much more. So if you're looking for the perfect gift for that boho-chic person in your life, look no further and head over to
Local Nomad
!