Whether you work entirely remotely or you spend a few days of the week working from home, getting out of the office can provide a much-needed break from a busy work schedule. While the comfort of your home can lend some peace to your normally hectic week, it's easy to feel restless and distracted. You need a go-to environment that clears away the mind fog and kicks your motivation into gear.
The noise and bustle in a coffee shop is always great to help you feel connected while you work. Here's a look at some of the best coffee shops in Phoenix that feature large tables, hipster vibes, and electric outlets for all.
1. The Nile Coffee Shop: Downtown Mesa
Highlight: Large tables for group meetings
Nothing beats a lunch break in the middle of a long day of hard work.
The Nile Coffee Shop
, located in the heart of downtown Mesa, boasts an unmatched coffee selection and a full-service vegan and vegetarian menu. The backdrop of historical brick walls and dim lighting give that classic urban coffee shop feel that's hard to find.
If your work calls for a group meetings, Nile Coffee's option of large tables and open seating will meet all of your needs. Remote workers are sure to leave with a renewed sense of motivation and a full stomach!
2. Songbird Coffee & Tea House: Downtown Phoenix
Highlight: Huge tea selection
Kick back and study in peace at this cozy little getaway in the heart of Downtown Phoenix, right off Roosevelt Row.
Songbird Coffee & Tea House
is a great alternative for any tea-obsessed individuals, who are always shoved aside for coffee lovers' needs. Choose from dozens of loose leaf or chai teas (or even a coffee), before settling down into your own little corner.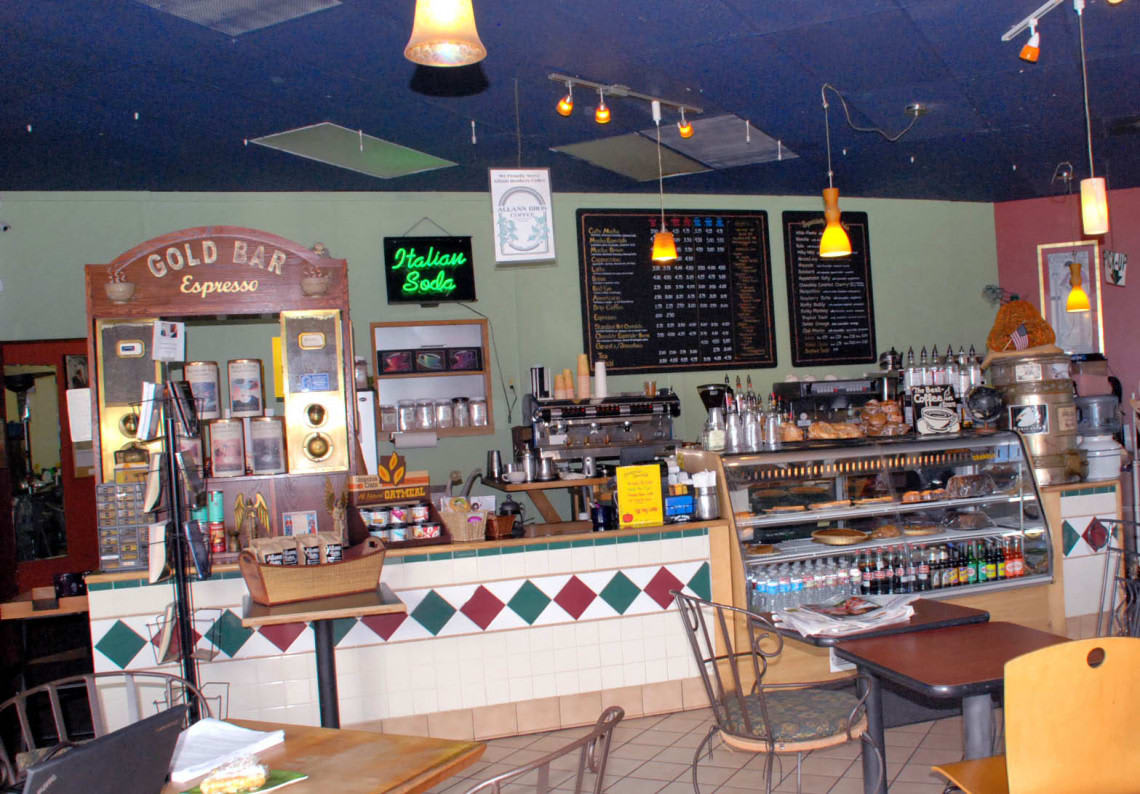 3. Gold Bar Espresso: Tempe
Highlight: Cozy nooks and crannies perfect for solo visitors
Gold Bar Espresso
is a small, mom and pop coffee shop that fosters a peaceful work environment. Equipped with stained glass windows, small tables, and mismatched chairs and sofas, Gold Bar makes any visitor feel like they're visiting grandma (if grandma had Wi-Fi). Located only a few blocks from Arizona State University, this coffee shop is a perfect getaway for students. Don't forget to grab a sweet treat from their locally-praised pastry menu!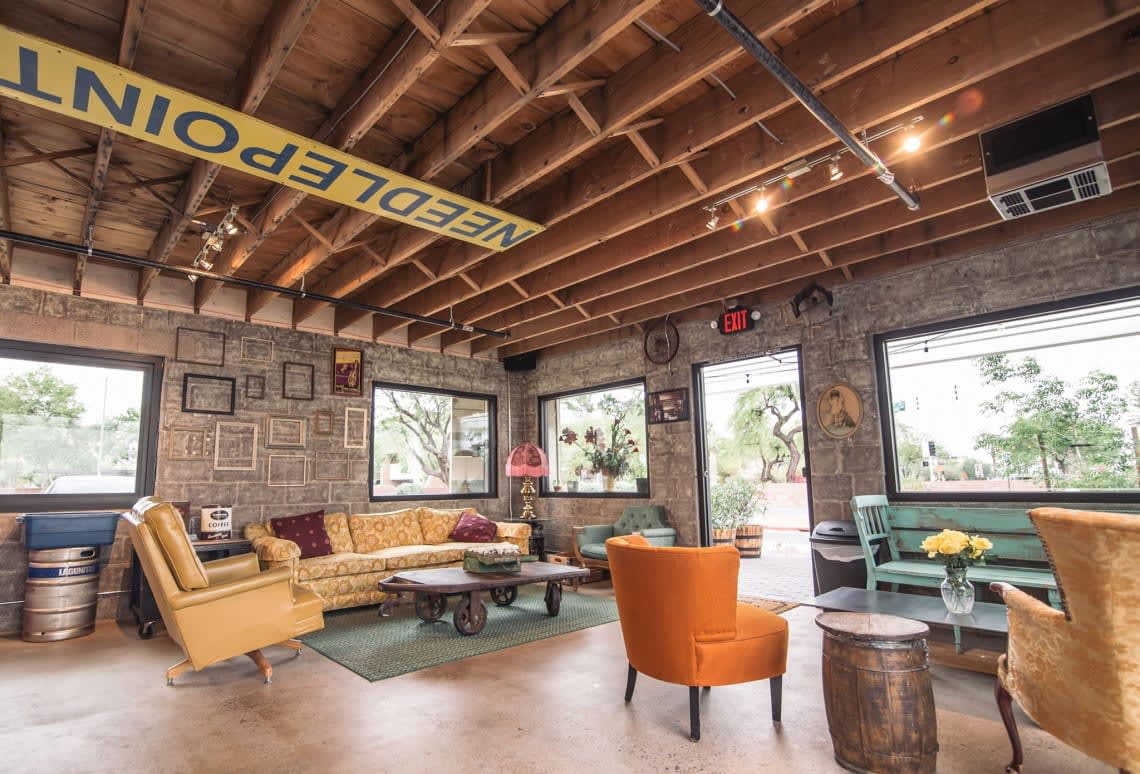 4. Sip Coffee and Beer: Arcadia and Old Town Scottsdale
Highlight: Giant windows and natural light
Grab a cup of hot coffee or a cool cocktail at this modern, lively shop.
Sip Coffee and Beer Garage
is an open-concept coffee and beer shop that boasts an inviting environment created for the purpose of bringing people together.
Locally sourced products line the shelves along with 24 rotating craft beers on draft. Many indoor seating options are available to those who prefer to listen to the live music and coffee shop chatter, while outdoor seating is offered for those who would like to work on the covered patio.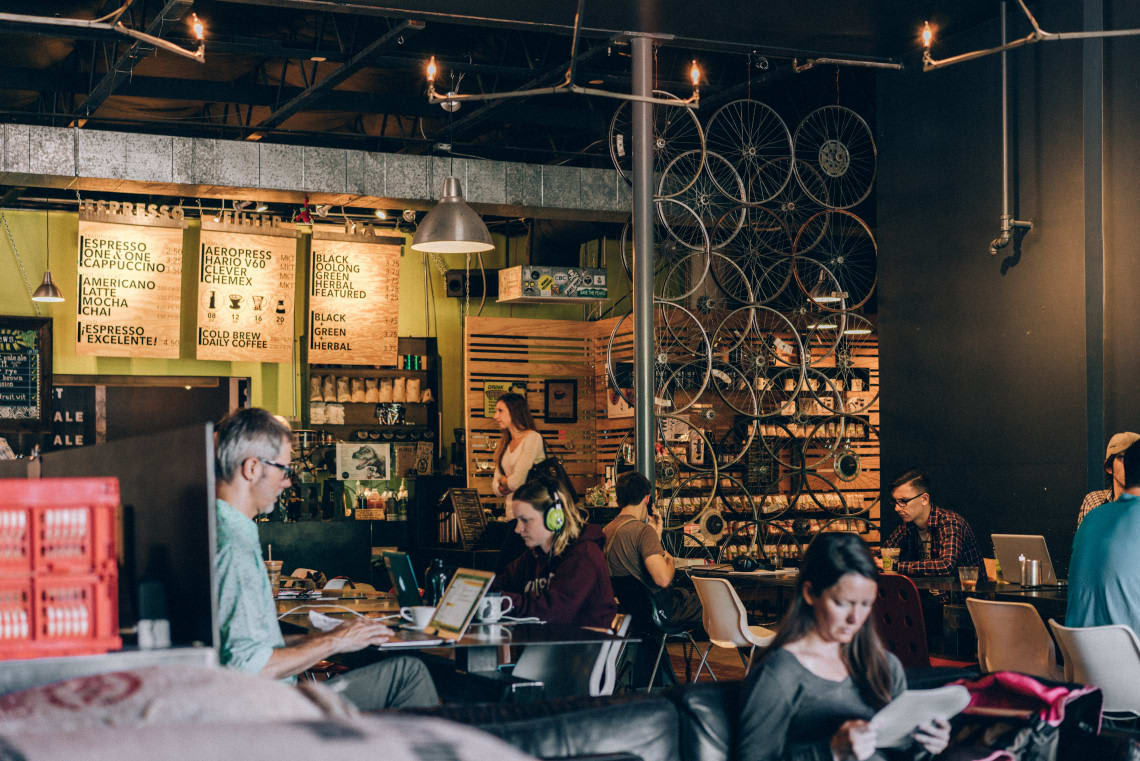 5. Cartel Coffee Lab: Tempe, Scottsdale, and Downtown Phoenix
Highlight: A well-known coffee brand in a hipster environment
With three equally inspiring locations,
Cartel Coffee Lab
is a hip and vibrant coffee shop. Cartel prides itself on its specialty coffee and the growers who supply their coffee beans. Each location offers a variety of indoor and outdoor seating options, and free Wi-Fi as powerful as their strongest cup of joe! The schedule of a remote worker can be in constant flux. Luckily, Cartel's hours vary from location to location, giving you options and ensuring you'll find one that's open when you need it to be.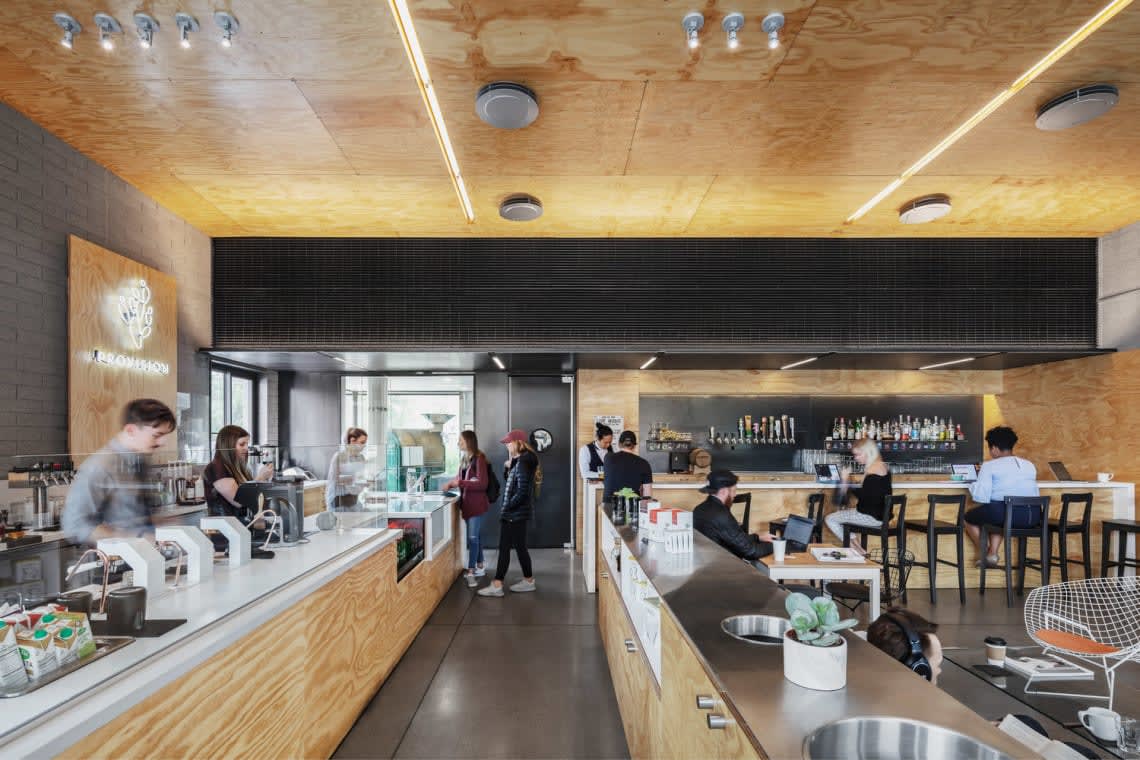 6. Provision Coffee Bar: Arcadia
Highlight: Spacious patio seating to bring your dog
Provision Coffee Bar
at Arcadia serves coffee with a cause. Striving to build strong community relationships through quality coffee, Provision directs its profits toward aiding struggling areas where coffee is a primary revenue source. It's a place where direct communication and open dialogue with farmers, including those with crops supplied from Guatemala and Burundi, is held in high regard.
The full-service coffee bar offers an array of awesome drinks, including the spiced honey mocha and the honey lavender latte. They also offer loose-leaf teas and nitro cold brew.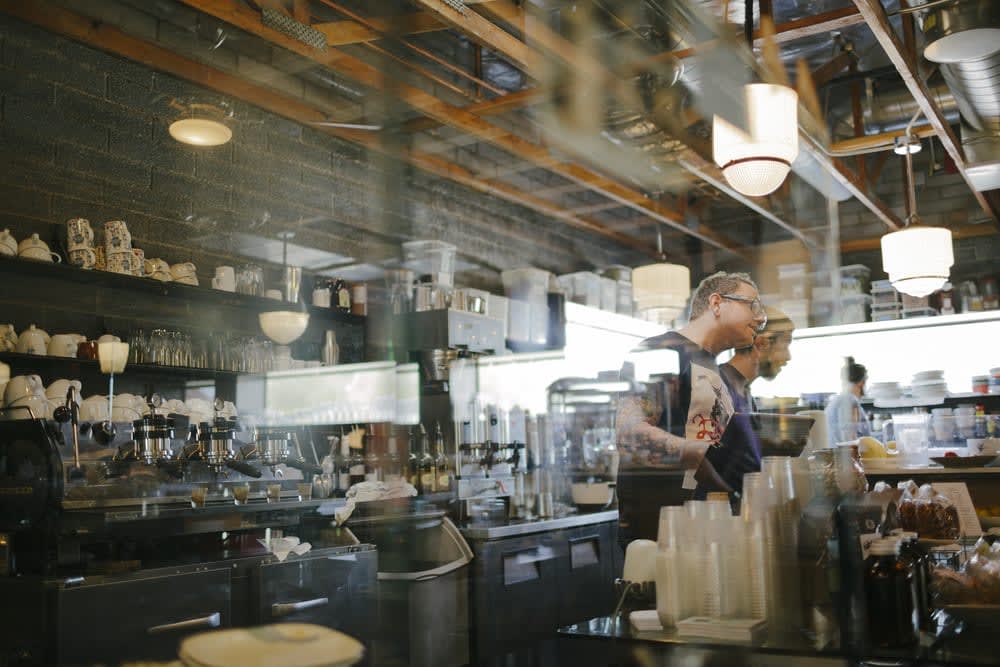 7. Lux Central: Uptown Phoenix
Highlight: Open late (past midnight)
Of course, our list of the best coffee shops in Phoenix couldn't be complete without this fan favorite.
Lux
is a bustling, late night coffee shop with a full kitchen service. Grab a specialty coffee and find inspiration in one of the three themed rooms. If you're involved in Phoenix's remote work community, you're bound to feel right at home with others at Lux Central.