TIPS TO MAKE YOUR GUEST BEDROOM FEEL LIKE A HOME
Expecting overnight guests? It can be unsettling and uncomfortable leaving one's home and traveling to stay as a guest in another's house. However, with a little creativity, a good host can create the perfect guest room setup that offers a welcoming atmosphere for their travel-weary visitors.

Steal style from boutique hotels to turn your spare bedroom into a five-star getaway with these helpful tips below!
FRESHEN UP
Fresh flowers are a must but creating an arrangement doesn't have to be a chore. Pick up a few bunches at the grocery store or local florist, snip the ends, and plop them in a vase or mason jar! Tulips are a natural choice because they're available year-round and their droopy shape lends itself to fuss-free arrangements.
MAKE IT COZY
Splurge on cozy organic sheets, toss a knit blanket on an armchair, and leave a stack of high-quality towels for your guest. Whether its linens or bath towels, always give your guests more than what they will need. Asking for more can be awkward but if there are spares in the closet they'll never feel like they're imposing.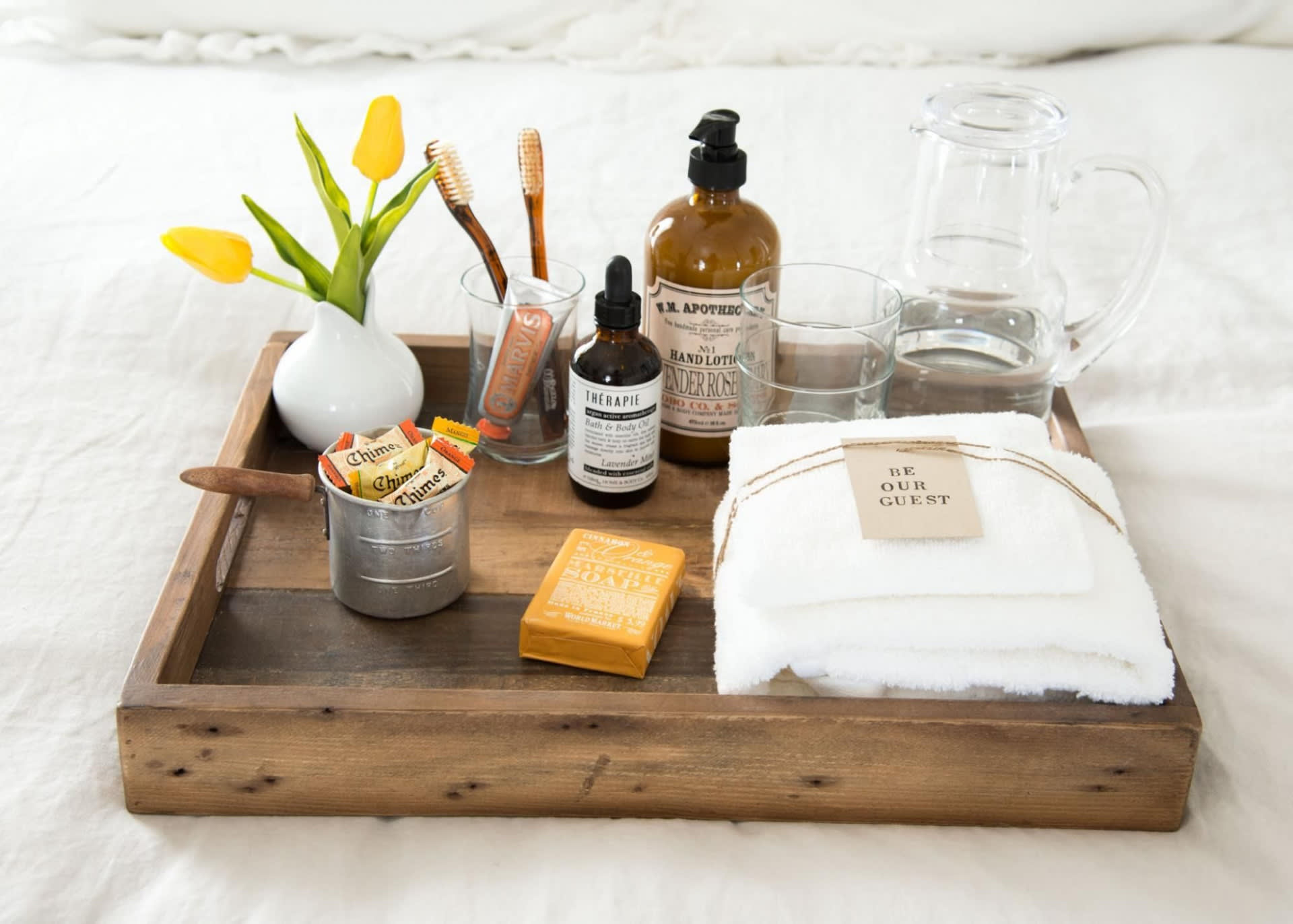 LET THEM HELP THEMSELVES
Take a cue from five-star hotels and stock the guest room with mugs, a teapot, and small packets of coffee and tea so guests can help themselves to a warm cup whenever they'd like. Maybe even add in toiletries your guests may have forgotten. Items such as toothpaste, body wash, and individual packets of Tylenol are the perfect way to make your guests feel at home.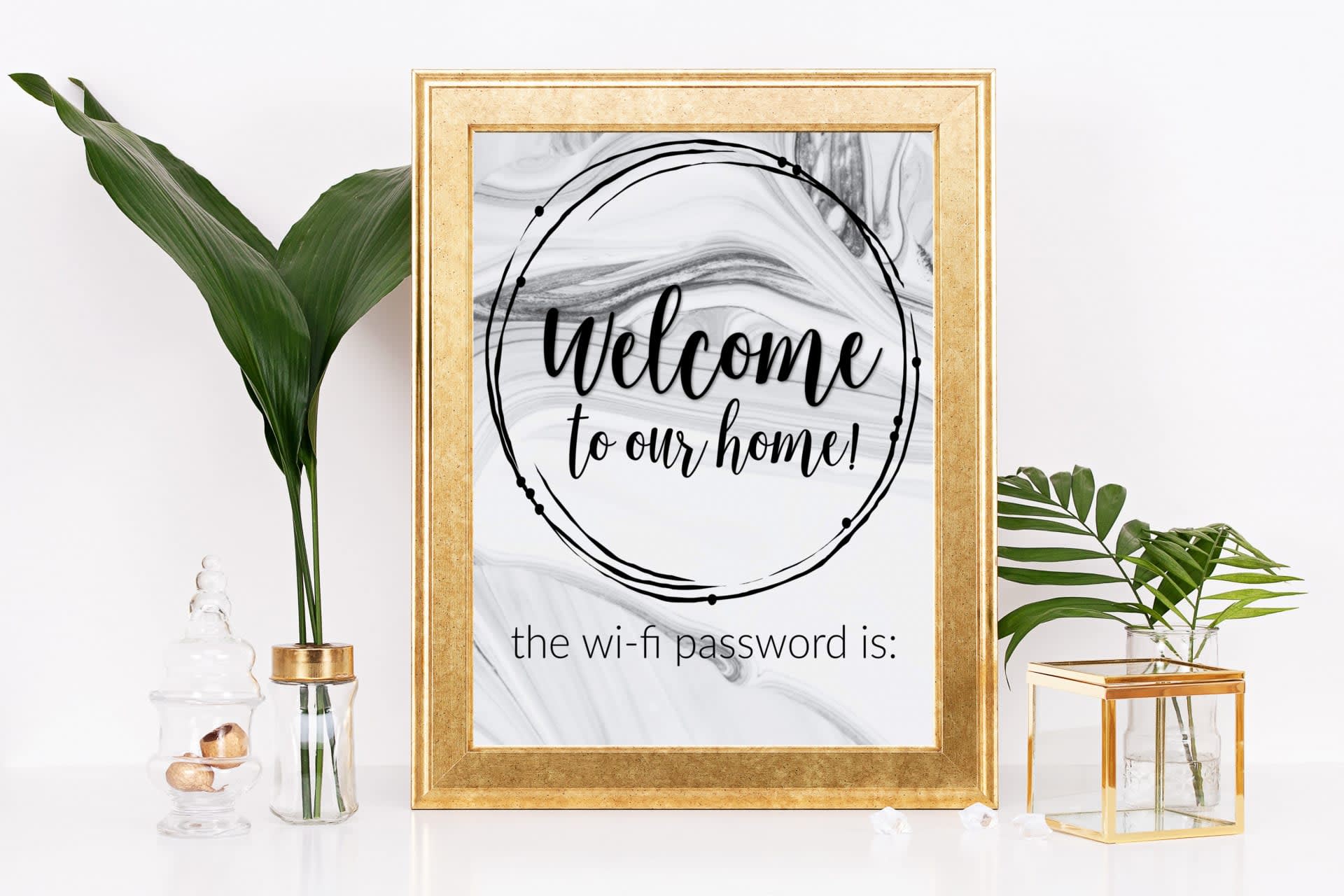 WHAT'S THE WI-FI PASSWORD?
It's a fact of modern life: Even on vacation, we really can't live without our phones. Save guests from asking this crucial question by having it displayed on their nightstand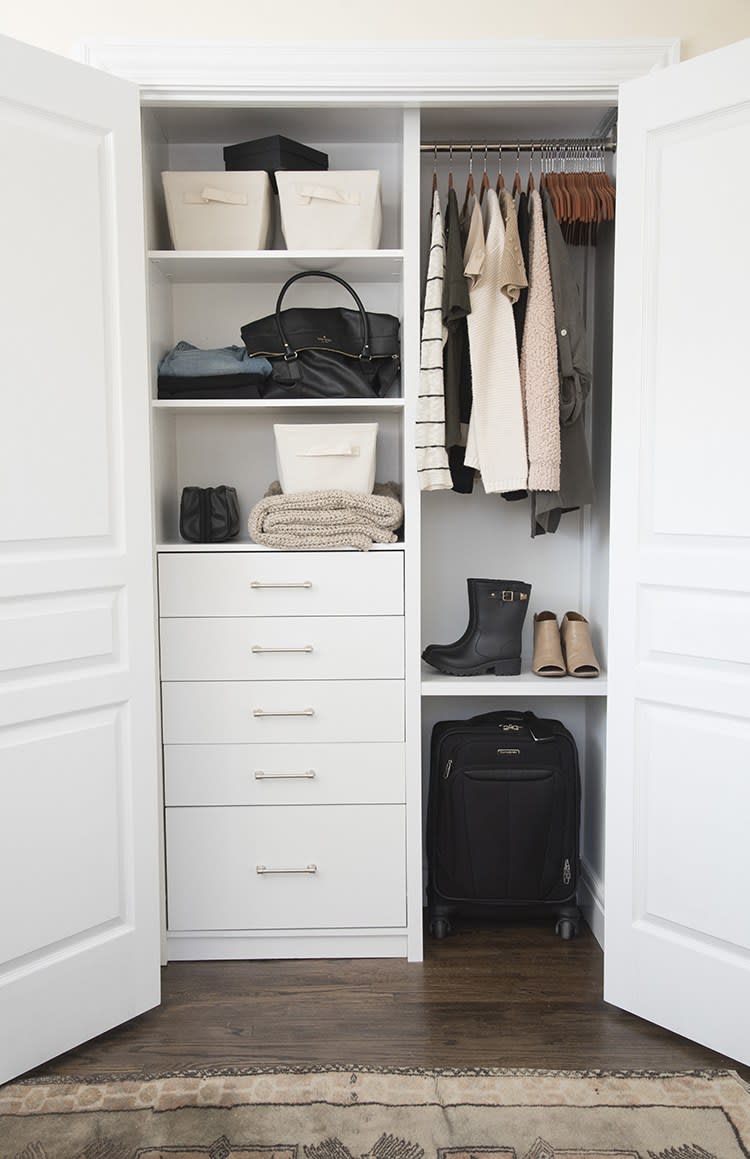 MAKE SPACE IN THE CLOSET
If your guest bedroom closet has become an overflow for items you no longer wear (too small, too big, out of style), consider this the perfect time to clean it out and donate or sell pieces you no longer want. Your guests will thank you for being able to hang up their clothes on arrival.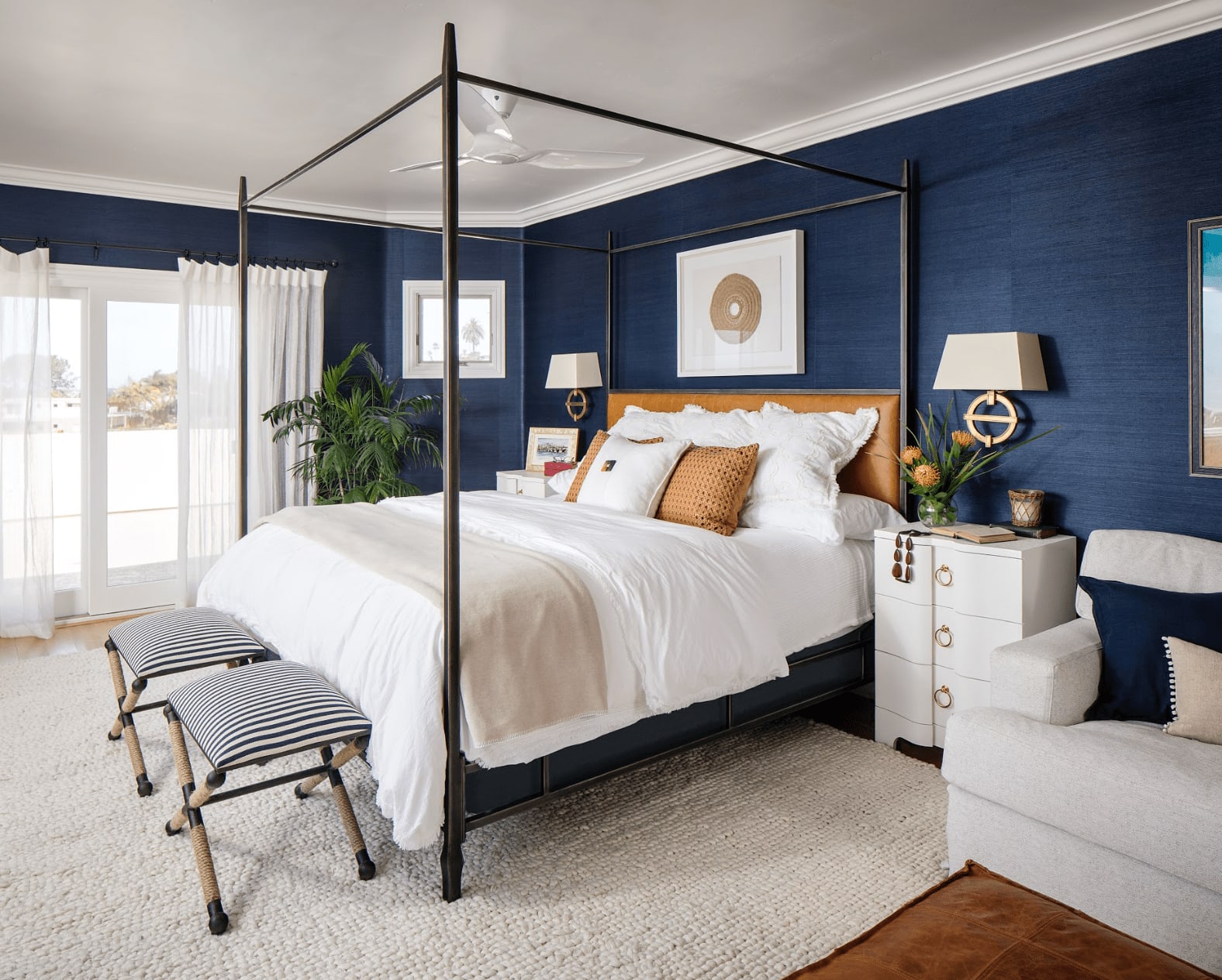 LET THERE BE LIGHT
Always try to make sure you have some sort of bedside lighting available which allows night owls to enjoy a good book or catch up on emails without disturbing the rest of the house. Table lamps are a simple solution to add to a bedside table, but sconces also work well. Plug-in sconces are a great option if you want to avoid any tricky installation or rewiring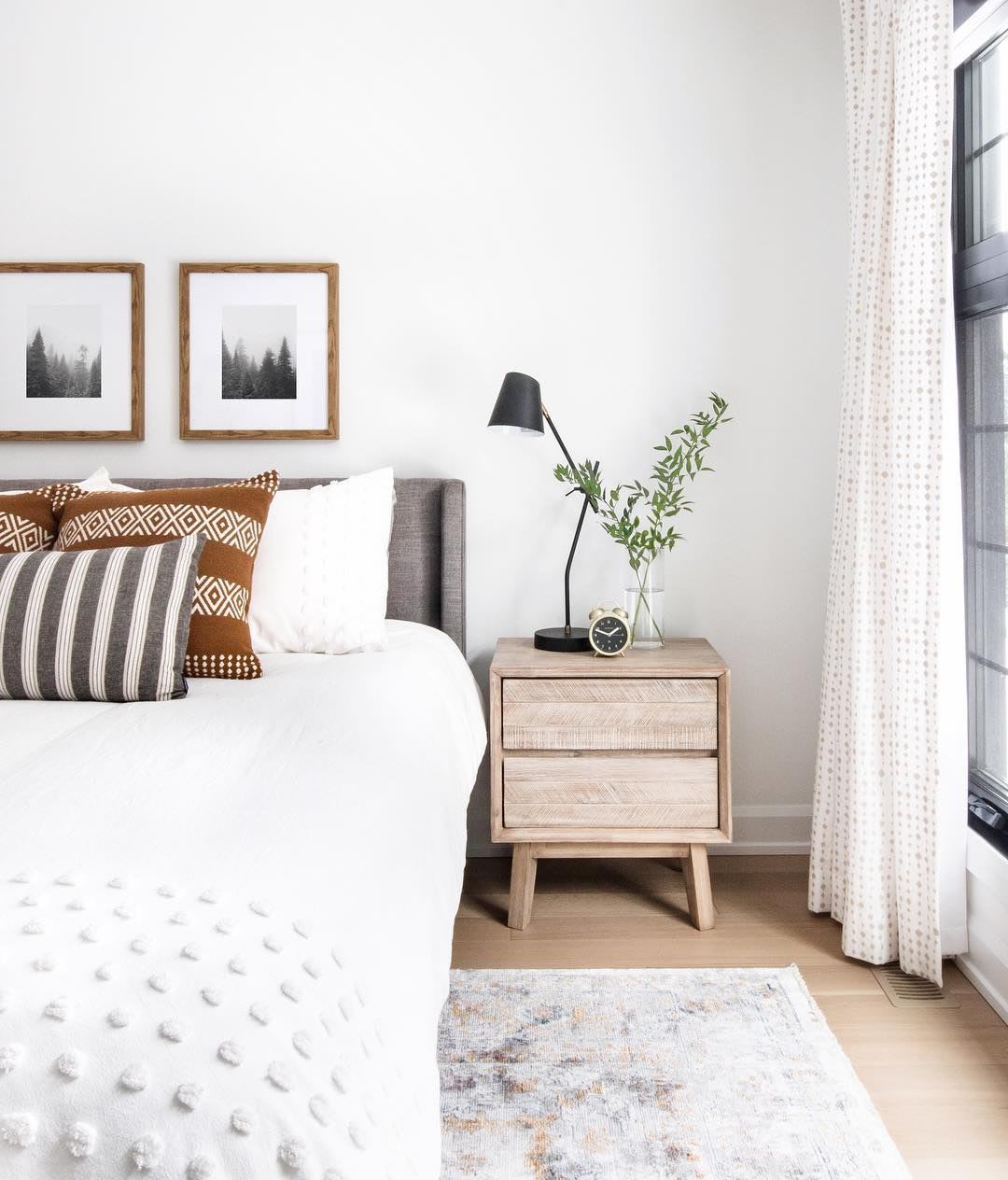 ON THE CLOCK
Ensure that guests don't miss any planned activities (or an early morning flight) by placing a small clock in their room. If the clock is a new purchase, test its noise level first by holding it close to your ear — no one wants to lie awake all night listening to tick-tock.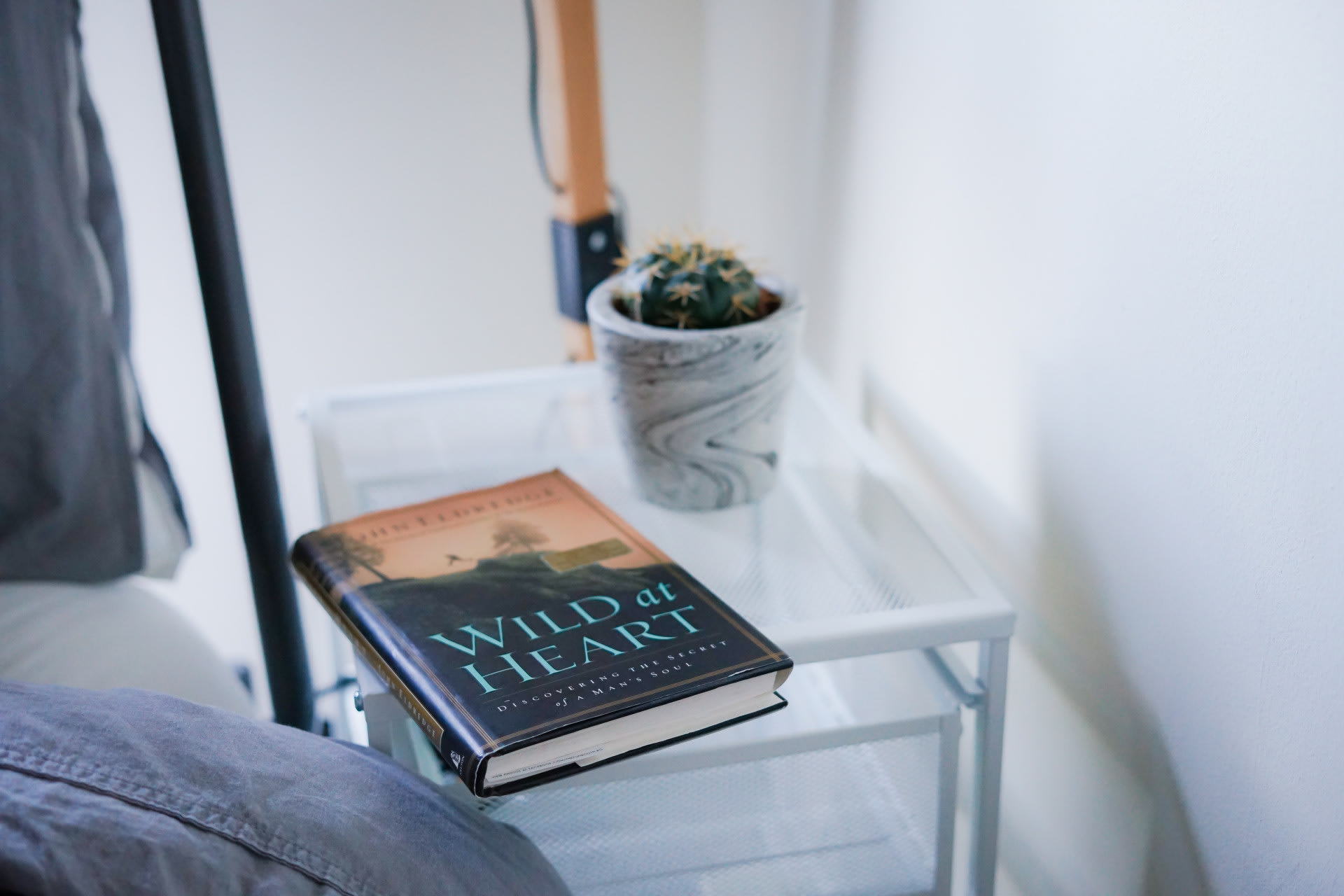 INVITE THEM TO RELAX WITH A GOOD READ
Stock bedside tables with current magazines or books that are a quick read. Literary-minded guests will appreciate the chance to wind down after a long day of activities.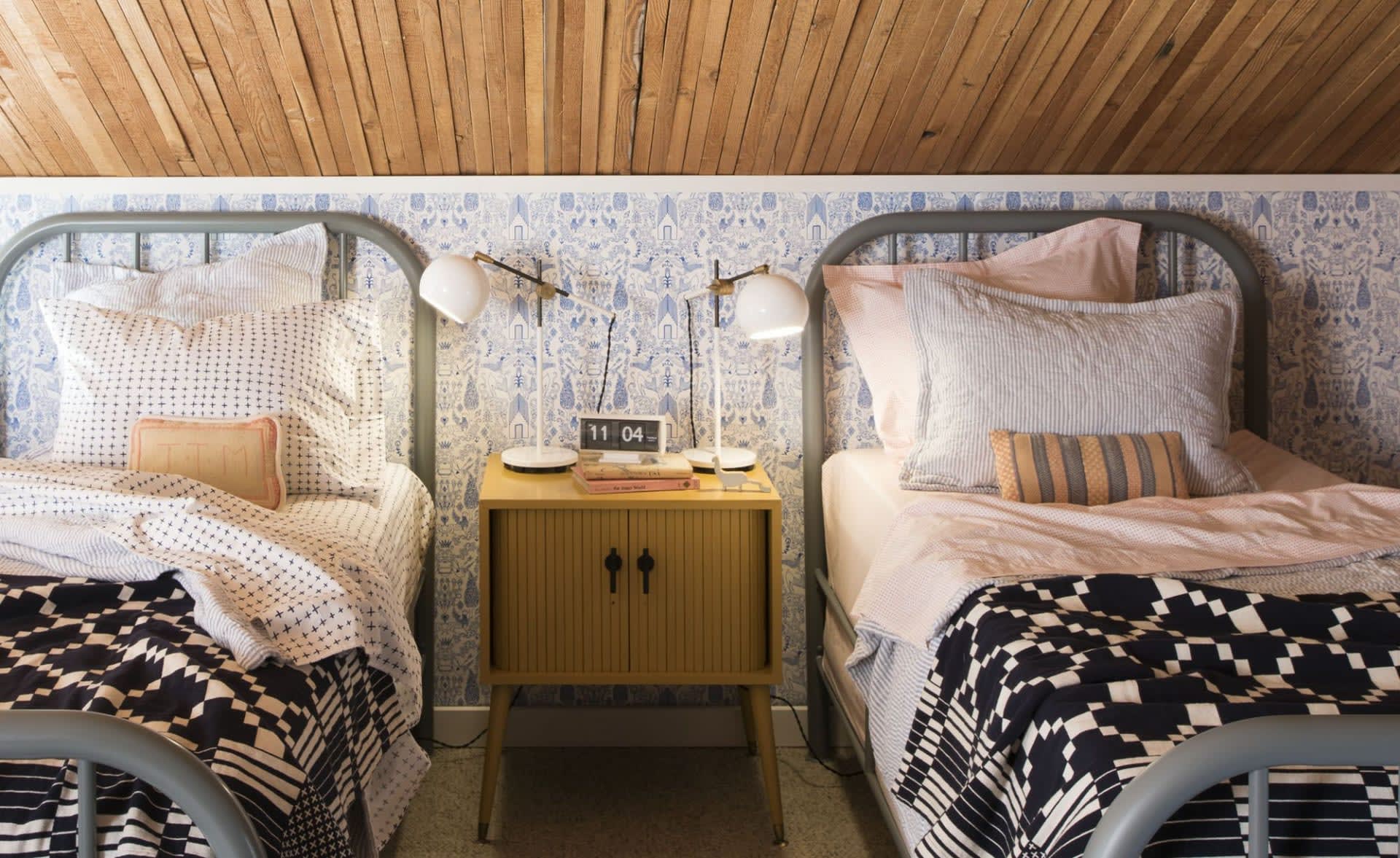 USE TWO TWIN BEDS
If you have a smaller guest bedroom, then twin beds might be the perfect solution. Though we often think of twin beds for kids' rooms, you can make them look chic and sophisticated in the right space. Use the same linens on each bed to pull the look together, and choose a beautiful bedside table that works in between both beds if you're short on space.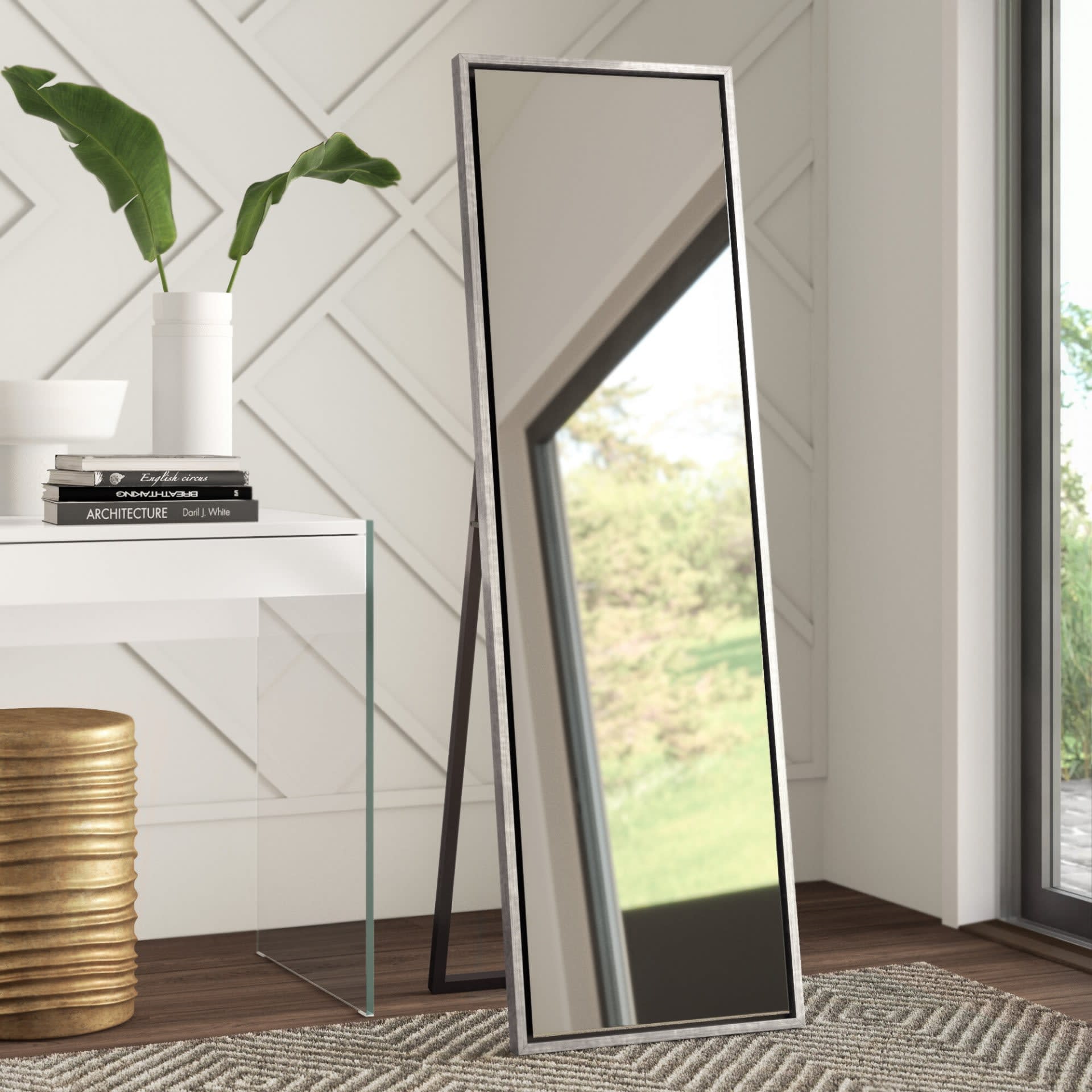 ADD A MIRROR
One of the most frustrating things to deal with when traveling is missing a full-length mirror. It's also a great trick for making a space feel larger and airier. If you don't have a lot of space, you can always choose a more narrow mirror or even hang one on the back of a door.