Renowned for its blend of affordability and style, IKEA has cemented its place as a must-visit destination for those seeking to elevate their homes on a budget! But with so many options to choose from, browsing the entire IKEA website (or store) can be overwhelming. Luckily, we've done the work for you! Discover some of the Top IKEA Hacks That Designers Love, and start transforming your home into a designer's dream in no time!


Designed in collaboration with Swedish House Mafia and part of the OBEGRÄNSAD collection, this LED floor lamp is a sculptural piece that "spreads an atmospheric light reminiscent of light at a live concert." Lighting plays big role when designing a space, and this lamp is the perfect choice for creating a moody and artistic ambiance!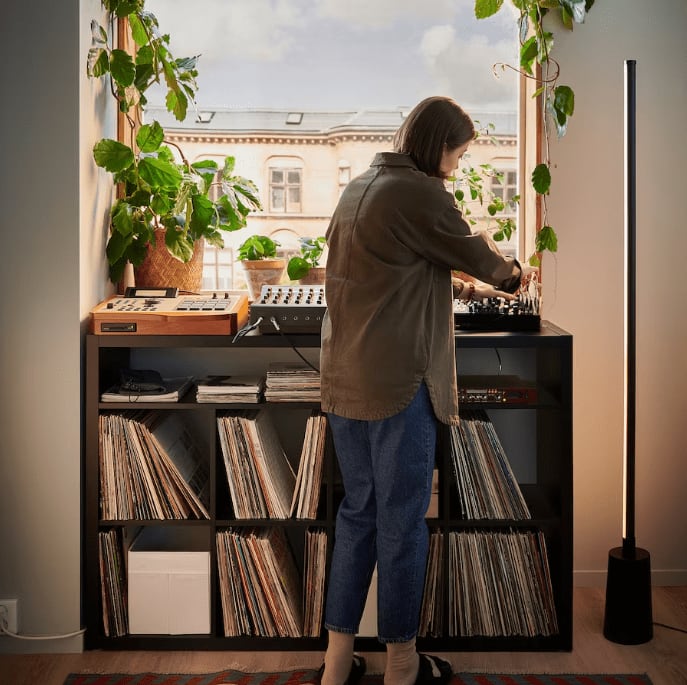 Looking for clever and practical storage solutions? The HULTARP rail system is a designer favorite when it comes to organization! The rail can be mounted on a wall and used to hang a range of accessories, including hooks, baskets, and utensil holders. Whether it be for an art studio, kitchen, or a mini-indoor home garden- this system is the perfect combination of function and style!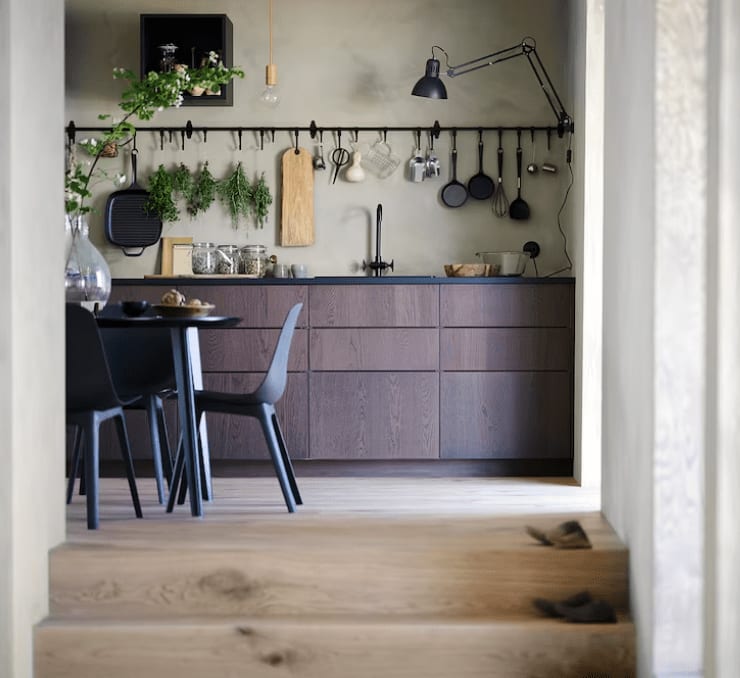 Designers adore the SINNERLIG pendant lamp for its organic shape, hand-woven bamboo shade, and warm, diffused light that creates a cozy atmosphere. Its hand-woven bamboo shade adds warmth and texture to any room, while the diffused light creates a cozy atmosphere. The lamp's organic shape and natural materials make it a perfect coastal and boho inspired design styles.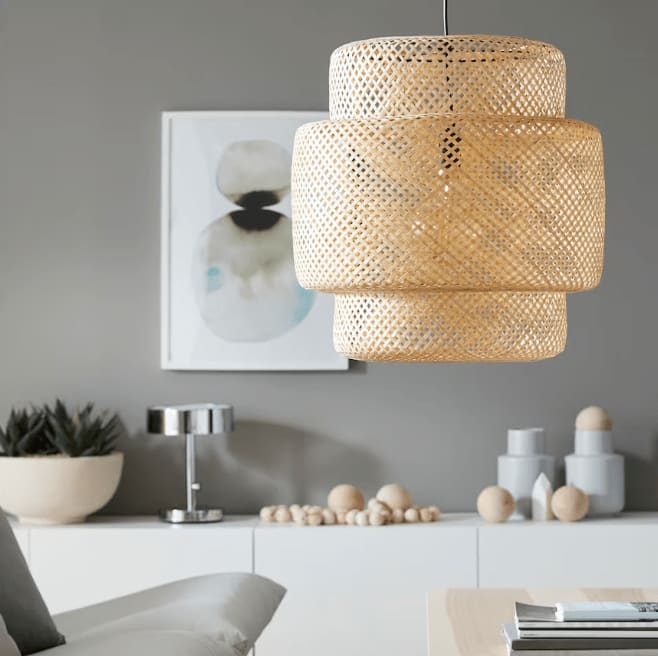 The LOMMARP cabinet brings a touch of traditional (almost vintage-like) charm to the modern home. This beautiful furniture piece is a must-have for design-conscious homeowners who are looking for a functional and stylish storage solution that will elevate their living space.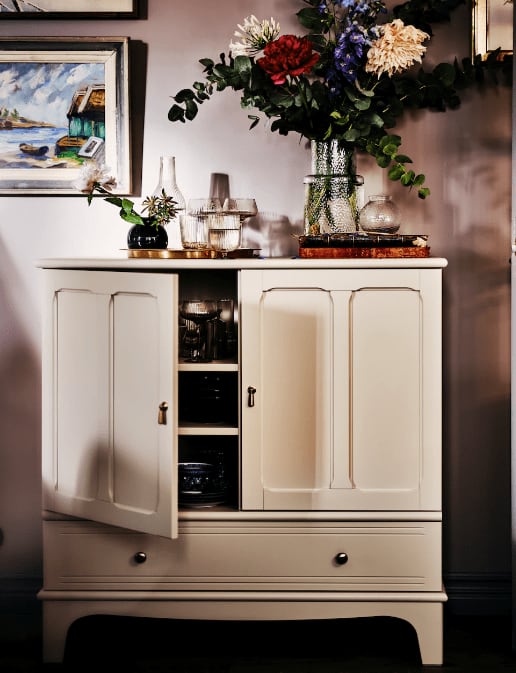 The BILLY bookcase is a favorite among both designers and DIY enthusiasts. While it serves as a practical storage solution on its own, its simple design also makes it easy to transform into a completely custom piece through the power of paint, wainscoting, and even the addition of cabinet doors. Some have even used it as the frame for built-ins! Its versatility and simplicity make it the perfect canvas for your creativity and personal style.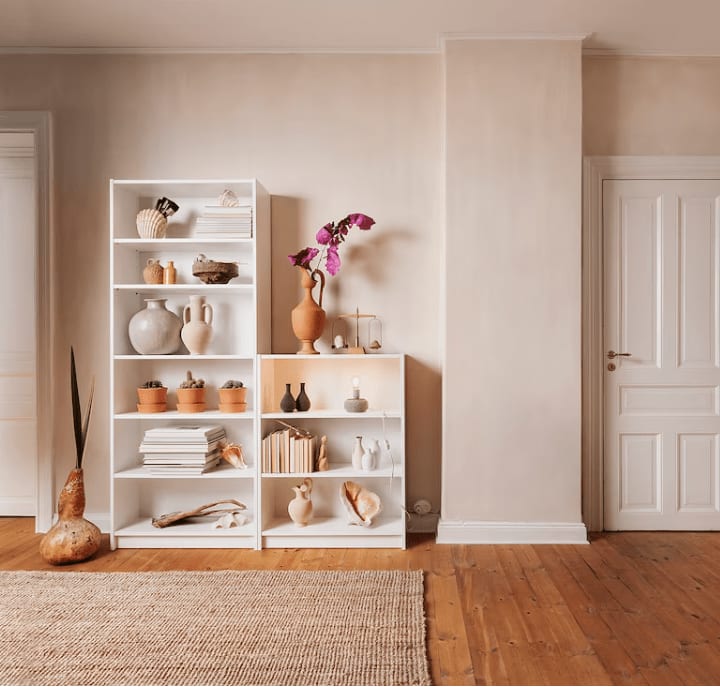 The GRADVIS vase is a stunning piece for its simplicity and versatility. The vase's clean lines and shape make it a perfect accent for minimalist or modern decor. Its neutral color palette also makes it easy to pair with a range of flowers and foliage to add a natural pop of color to you nightstand, coffee table, or kitchen island!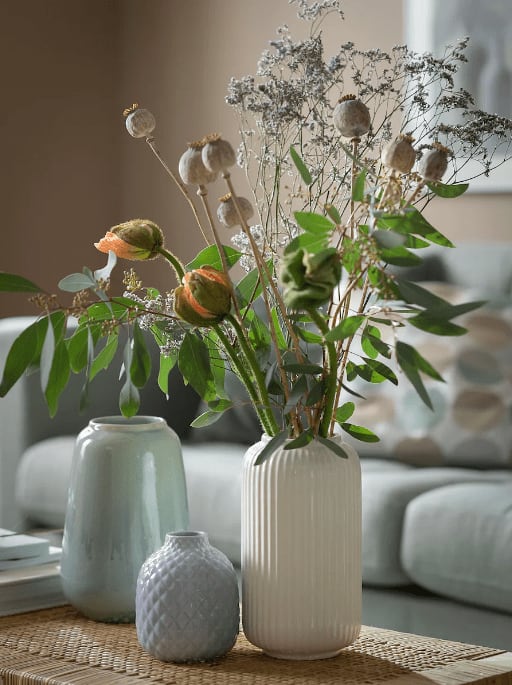 If you're someone who enjoys changing up your decor frequently, you've likely experienced the frustration of discovering a beautiful pillow cover that can only be purchased with a cushion. Luckily, Ikea offers a solution to this common issue: individual cushion covers. Among the many great options available, the Nasselklocka cover stands out as particularly stunning and reminiscent of Parisian style. Of course, there are many more options to choose from on Ikea's website.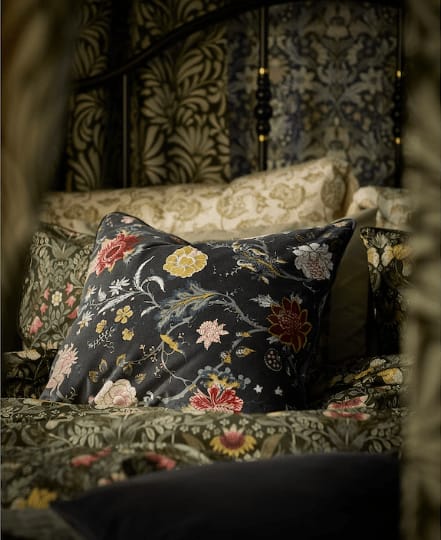 The HOVET black mirror is a versatile piece that can be leaned against a wall or hung up using the provided hardware. Its clean lines and neutral color make it a perfect fit for the contemporary and minimalist home. Overall, the HOVET black mirror is a stylish and functional addition to any home looking to add some sophistication to their space!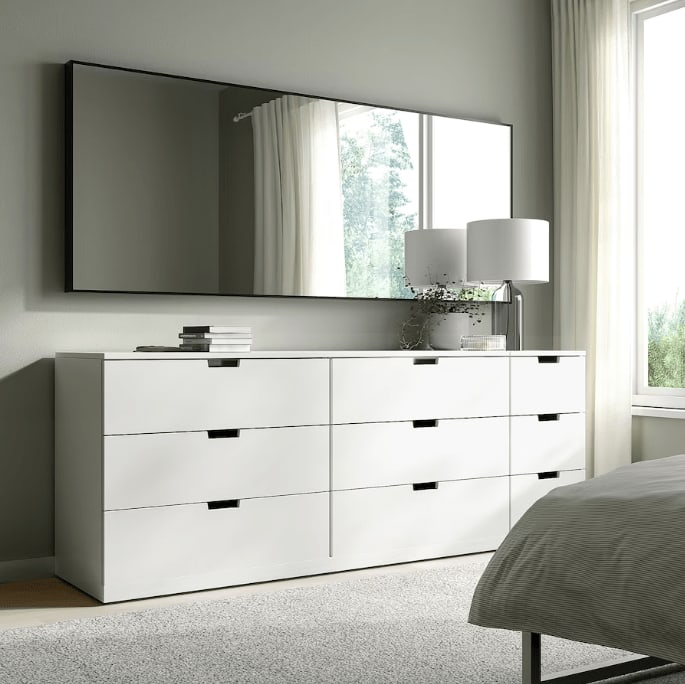 You don't have to break the bank to add some style to your glassware collection! IKEA has got you covered with affordable yet stunning options. Take for example these exquisite Champagne coupes - just one of the many choices of glassware available at IKEA!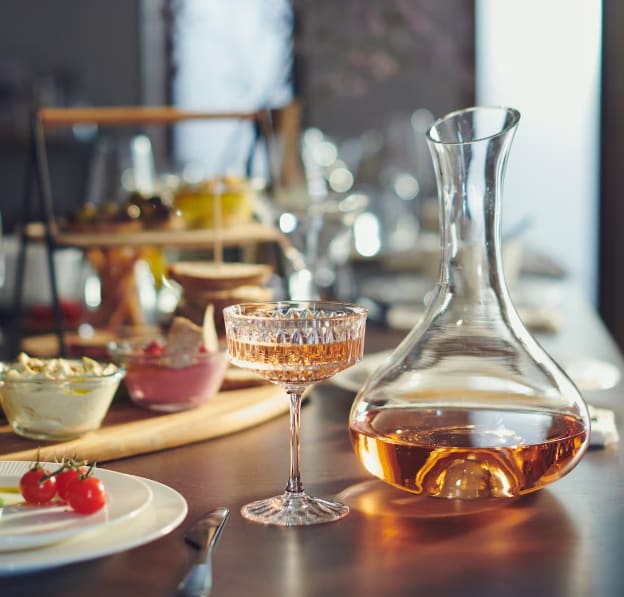 If you're a fan of statement rugs, you need to check out the selection available at IKEA, starting with the Stockholm Rug! Handwoven with care, this rug is sure to bring a sense of boldness and character to any space! This piece is yet another testament of IKEA's commitment to providing stylish and durable home furnishing solutions at an affordable price!