With the low inventory of homes available in the current market, many buyers are turning to new construction opportunities and choosing to build their dream home. When buying a new build, it's important to remember that the builder is a business and the on-site sales agent, design center designers, etc. are in the business of making the builder money.
As a buyer, you may feel pressured to spend more than you had planned in design center choices and upgrades (which typically amount to about 15-25% of the base price of the home). Upgrades at the design center can have an additional markup (profit for the builder) of anywhere from 50-150% of the actual cost of the materials and labor.
Having an agent representing your best interests is one of the best ways to ensure your new build stays on budget. We also help buyers identify which upgrades are worth splurging for and which upgrades can be done after closing to help save you money. Here's our pro tips on which builder upgrades you should consider skipping.
1. Cabinet Hardware
We get it, you don't want to move in without handles on your cabinets. However, installing hardware on your cabinets is actually pretty simple and straightforward. Homebuilders typically have a limited selection of hardware to choose from and many people end up customizing their hardware later anyways.
The good news is that hardware is like paint. It's easy to change it up later when you are wanting a different look!
So, save the expense when building and make an impression with elevated cabinet hardware that you get to pick out!
​​​​​​​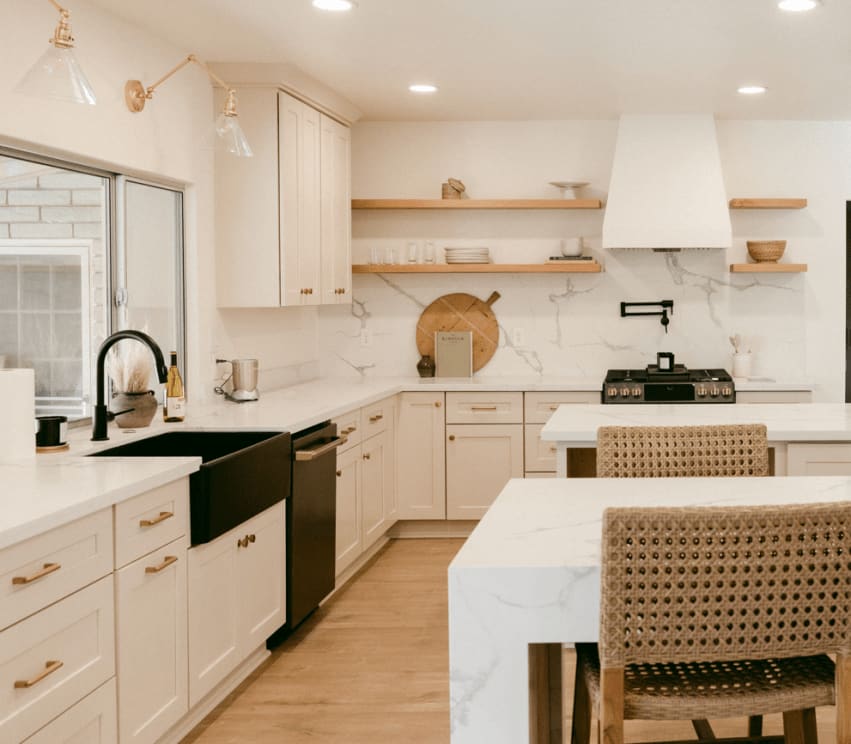 2. Appliances
In comparison to cabinet hardware, appliances can be seen as more of a "big ticket" item which is why many buyers may choose to simply include it as an upgrade when building rather then pay out-of-pocket. However, for those that do have some extra money after a home purchase, buying your own appliances can actually save you money in the long run. Especially if you take advantage of sales that many stores often have!
We love the design and selection of -check out their for some 2022 design inspo!
​​​​​​​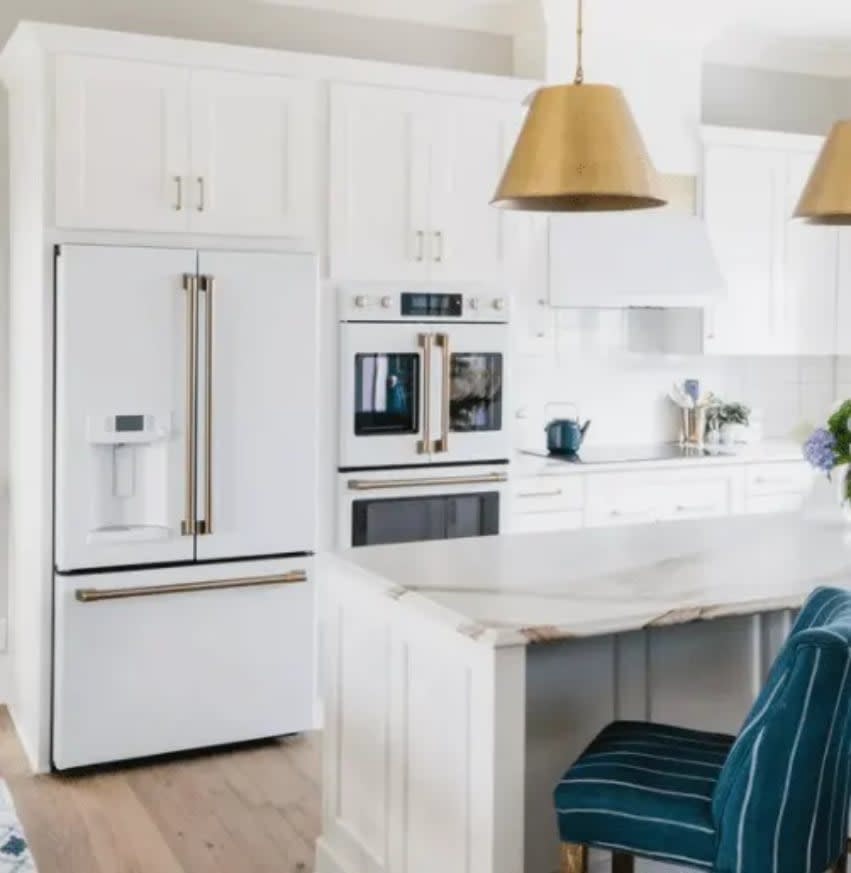 3. Light Fixtures and Ceiling Fans
So, you fell in love with the dining room light fixture in the model home. We get it. But, the truth is that you will be paying more through the builder and many times it's pretty easy to find a similar piece elsewhere for a fraction of the price. Many builders have limited selection for these items (and who wants their fixtures to look exactly the same as all of the neighbors). Or better yet, you might continue your search and find an alternative option that you like even more to give your home the custom look!
​​​​​​​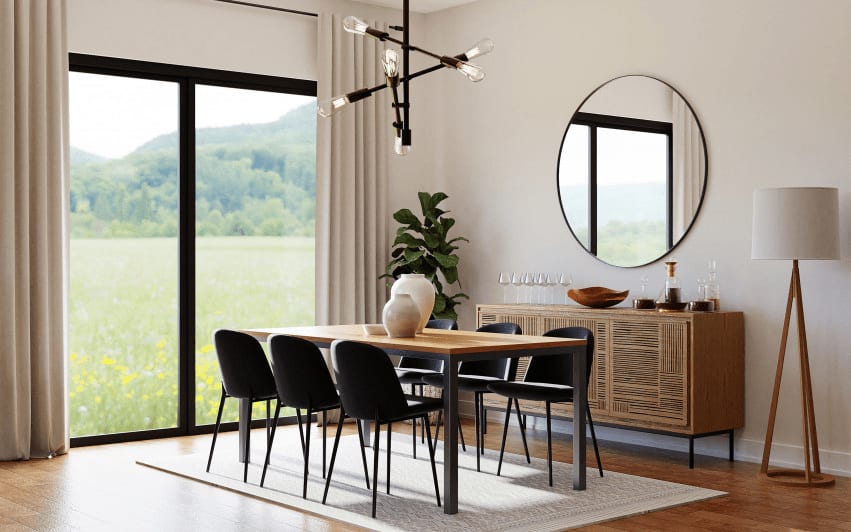 4. Countertops
Countertops are a very personal choice and can change the feel of a room completely! The base option can sometimes be underwhelming and home builder upgrade selections can sometimes feel narrow. Though this can definitely be more of a messy job to do after-the-fact, the finished product can be so rewarding and transformative for a space!
We suggest opting for the base counters offered through the builder and shop around at local remnant yards for a cool statement slab - just don't get too crazy and remember that more neutral styles are better for resale. You can't go wrong with a white marble-look quartz counter!
​​​​​​​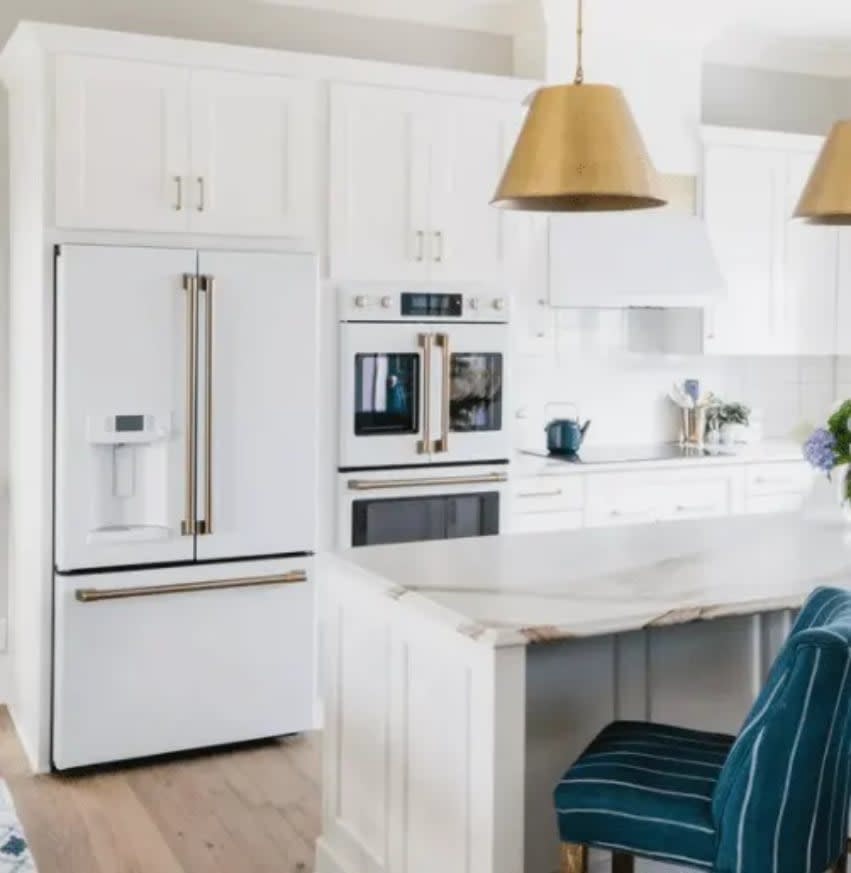 5. Kitchen Backsplash
We all love a good kitchen backsplash; it creates so much character and visual interest! Though beautiful, backsplashes are not a necessity for the functionality of a kitchen. Now, we're not saying to ditch the backsplash completely, but it's not an expense that isn't necessary or cost effective to get as a builder upgrade. By saving this upgrade for later once your home is a bit more "lived in" and you start to outfit your home with new furniture, you'll probably have a better idea of what design direction you want to take in this area to fit the rest of your home! It also helps to pick your backsplash after you change out your counters, so keep that in mind!
​​​​​​​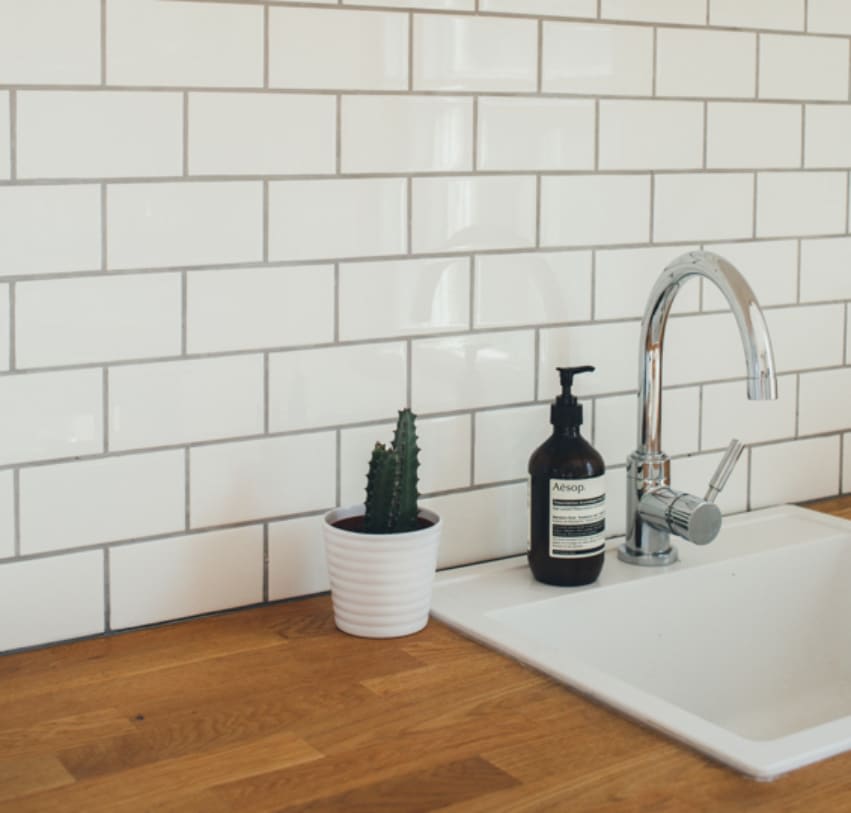 6. Faucets
You're probably noticing a trend by now! For the most part, holding off on upgrades that won't make your home feel like you're living in a construction zone are the ones you'd likely benefit from saving for later. Faucets fall into this category!
Installation is simple and quick- making them easy to customize later! Plus you may be feeling like taking on a design trend like matte black or timeless gold - which builders may not offer or have limited options for.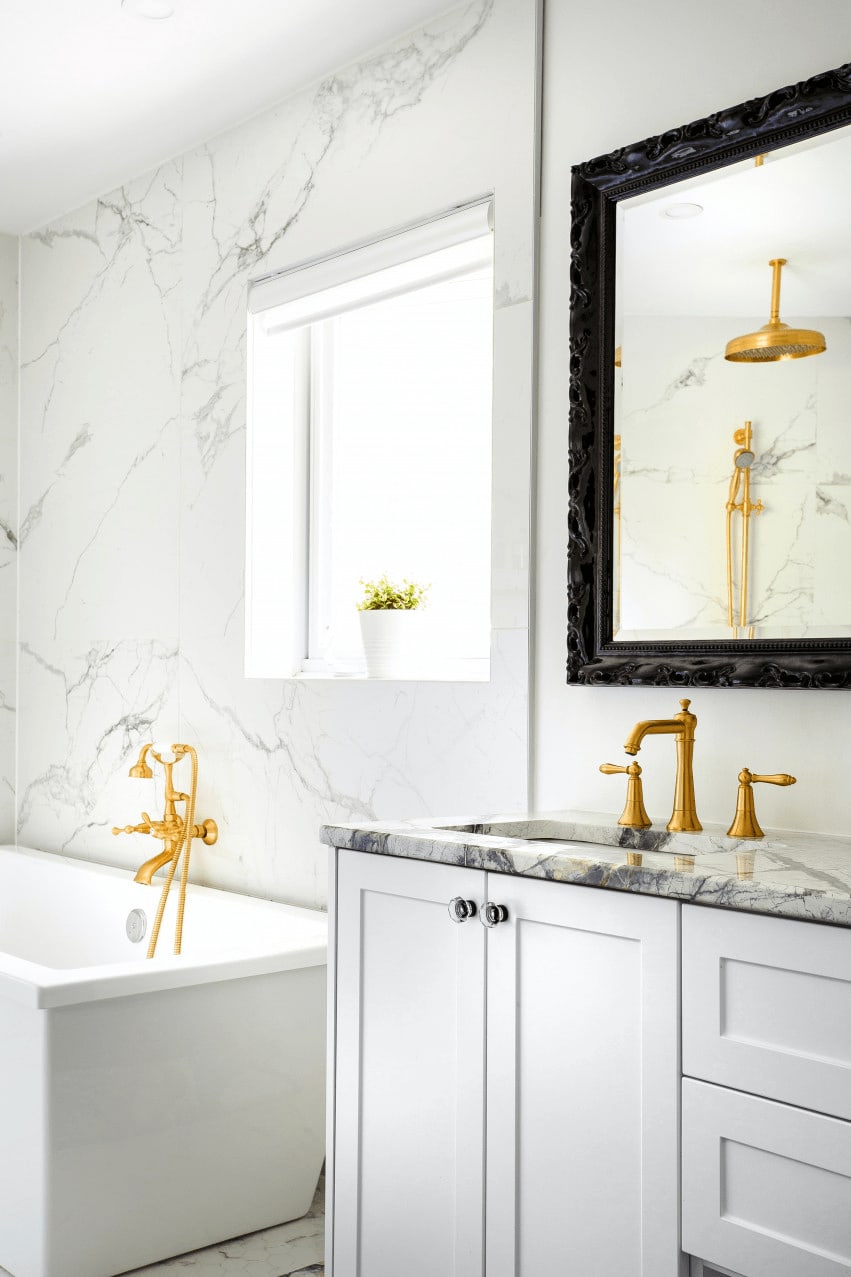 7. Mirrors
Most mirrors installed by builders are chosen to serve their purpose, not with aesthetic in mind and many of them are frameless, glued-to-the-wall style. If design is important to you, buying your own mirrors elsewhere that match your aesthetic is a better option! Don't forget to match the frames to your bathroom hardware for a cohesive look!
​​​​​​​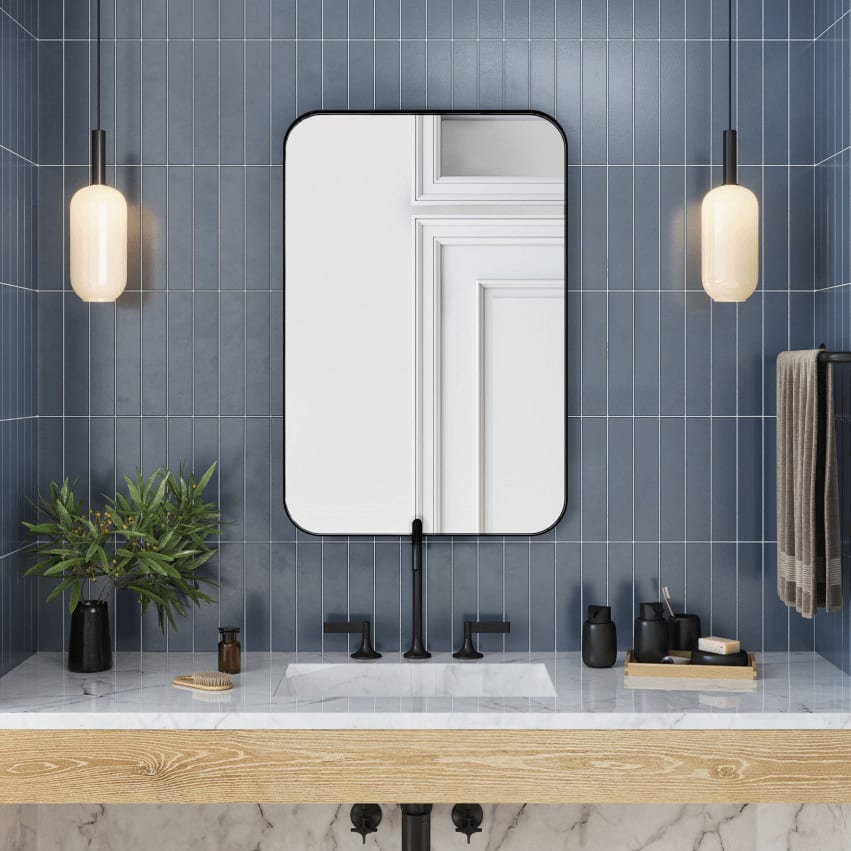 8. Water Softener and Filtration
Water Softeners and Filtration Systems (Reverse Osmosis or whole home systems) are notoriously marked up by builders (if they even offer it as an upgrade). Save yourself some cash and install these items after you close!
​​​​​​​