In the first part of this topic, we outlined the builder upgrades you should skip and save your money on. But, in this part we're going to share with you the builder upgrades that are absolutely worth investing in!
The main things to keep in mind is how convenient (or not) it would be to your daily life to makes these upgrades after you've moved in and how cost effective it would be to add during the building process versus after the fact.
If the upgrade turns your home into a construction zone, odds are, it's probably best you include it during the building stage to avoid the extra hassle!
Most importantly, homeowners should assess what their long term needs are in order to make the best decisions on which upgrades are and aren't necessary for their unique needs in the long run.
Structural Changes
Whether it be extending the garage size, a primary bedroom extension, removing walls, adding sliding window walls, etc., it's best these tasks be done with the builder! Making structural changes after the fact can become costly and extensive due to the demolition (and permits) that would be necessary. By addressing these during the building stage, you are saving yourself and a contractor the additional future hassle of obtaining permits, knocking out walls, etc. Plus, if you are adding square footage to your home it's great for resale value!
​​​​​​​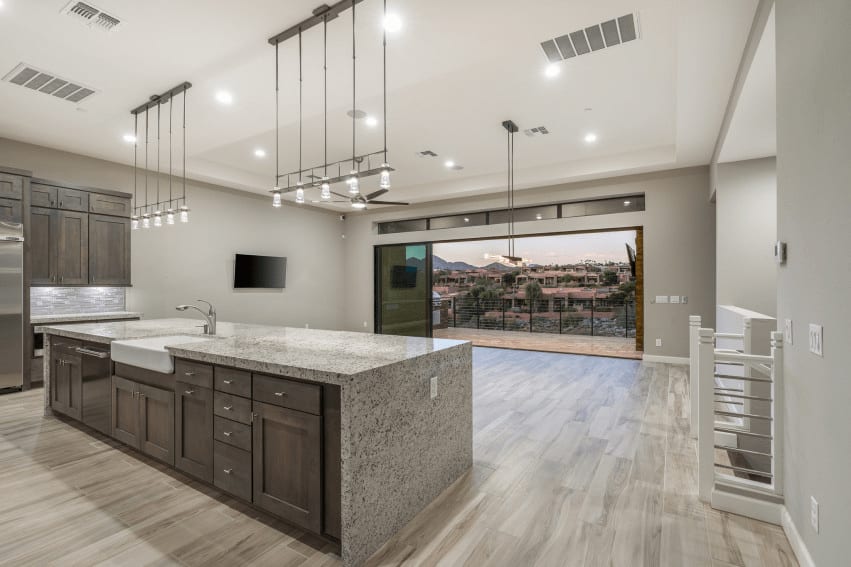 Flooring
Flooring is one of the main things buyers pay attention to when buying a home! Flooring has a large impact on the feel of a space. So, whether you want to go modern, rustic/industrial, contemporary, or farmhouse-style, the floor you choose matters! Similarly, investing in upgraded carpet padding is also a great investment! Many look to upgrading carpets first, but the padding can also make a big difference in the comfort of your carpet. Tackling these two tasks beforehand saves you the headache of having to move furniture in and out of rooms later.
​​​​​​​

Additional Outlets & Junction Boxes
Power outlets are a small detail that can easily be overlooked when designing a home but they have a big impact on furniture layout and functionality. When designing your home, think about how you intend each room to function, and decide where installing extra outlets would be necessary. Do you need a floor outlet added to the great room so that you can have a lamp in the middle of the room? Do you need an outlet in your primary bedroom closet? How about a charging station for your family's devices in the kitchen drop zone? Similarly, also consider where you might need a junction box for ceiling fans or additional lighting. If you're thinking about installing ceiling fans later on, it's important to make note of these during the building stages and running the wiring then!
​​​​​​​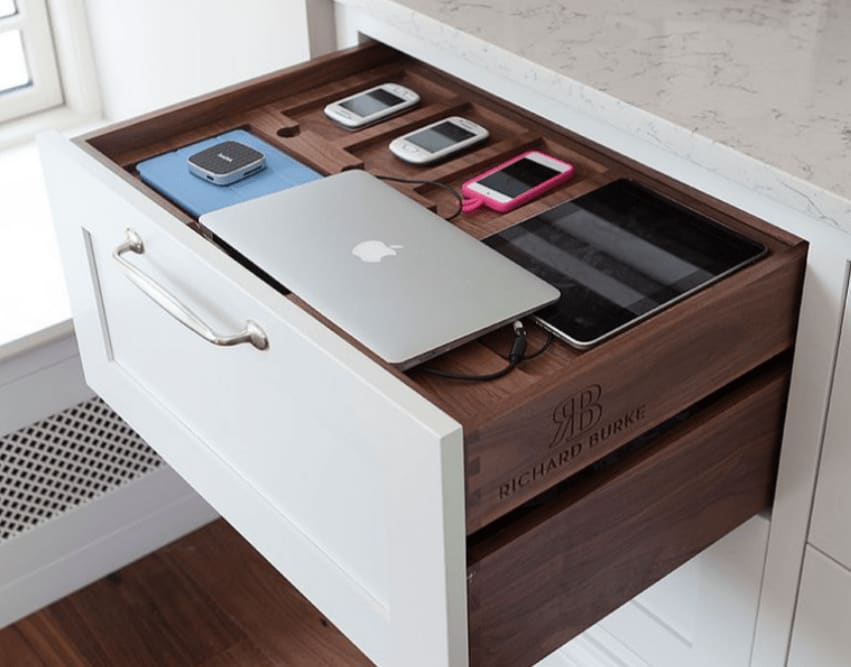 Upgraded Cabinets
The last thing you want to do is move into your new home and have your kitchen out-of-order and under construction! Kitchens are the centerpiece of the home, so naturally you want this space to look best! You've probably heard the saying "kitchens sell homes" and it's true, thus making them the perfect space to invest in for both personal enjoyment and resale value! Having quality cabinetry is one of the biggest factors to consider and many buyers upgrade to larger cabinets that reach the ceiling, upgraded panel doors, or detail trim work. This even goes beyond the kitchen- bathroom and laundry room cabinetry is also a valuable investment!
​​​​​​​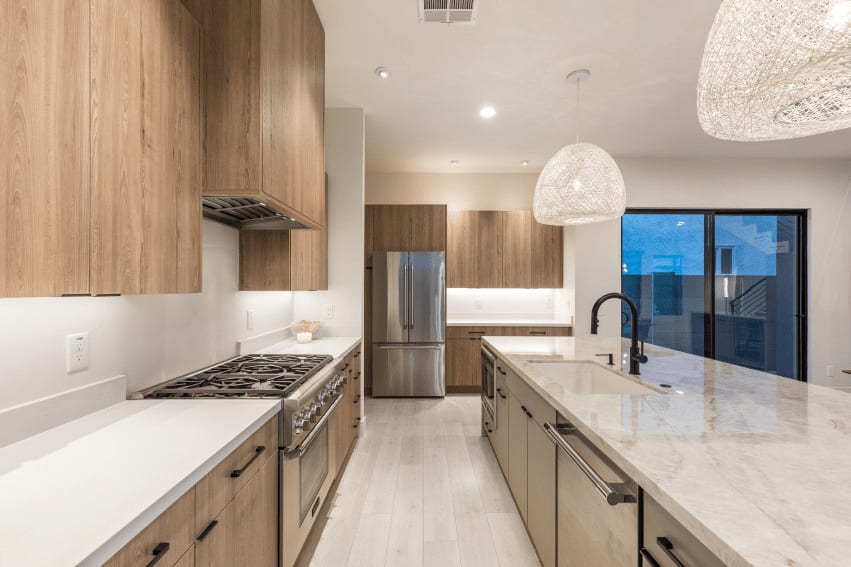 Bathroom Shower Surrounds and Floor
Bathrooms are the perfect place to get creative and bold with your design! Choosing fun and unique tile is one of the best ways to bring your bathroom design to the next level. Many buyers don't care for the standard white cultured marble shower surrounds that most builders include and choose to upgrade to tile surrounds. Given that removing the builder's standard surround can be a messy process, this is another place where it's best to take the leap and upgrade with the builder's design center.
​​​​​​​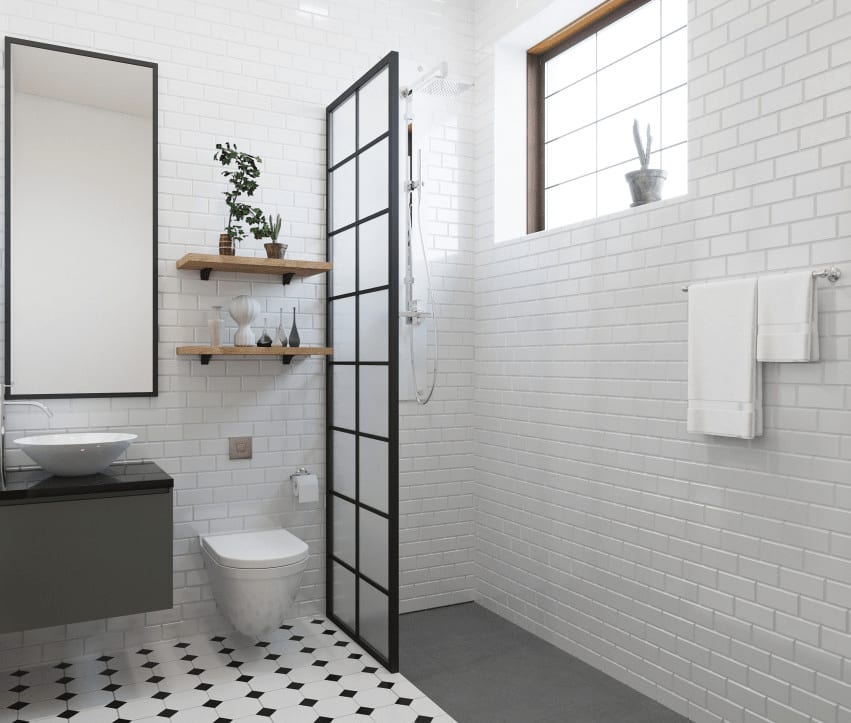 Epoxy Flooring In Garage
Epoxy garage floors are popular among homeowners due to their durability and convenience. It's important to note that not all epoxy floors are the same and DIY kits are usually not as durable. That being said, getting these installed professionally with your builder is a safe bet if you're considering adding them after you close and move into your home.
​​​​​​​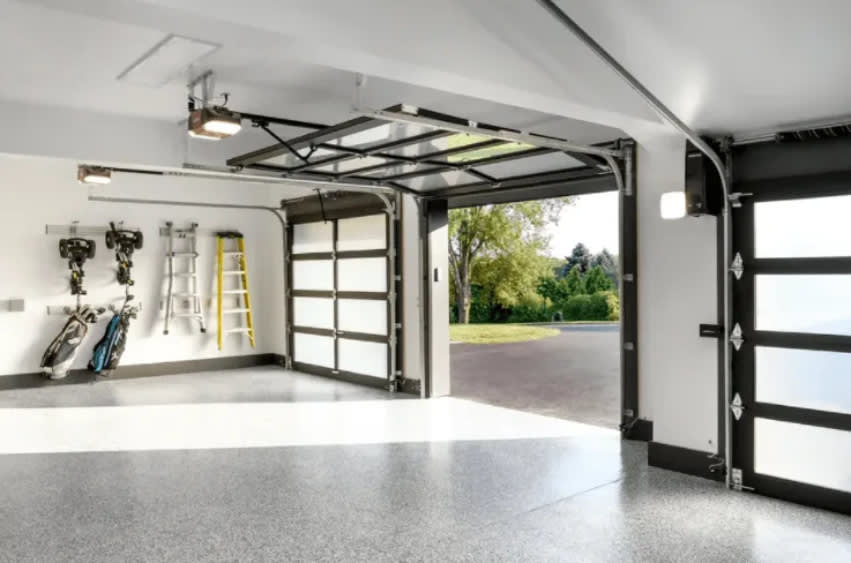 Gas Stub In Backyard
If you're an entertainer, then you're probably thinking about glowing up your backyard with a BBQ grill and/or firepit. If you're considering these upgrades, it's best to add a gas stub with your builder. The process of installing during the building stages is much easier since the foundation and walls haven't been built. It's better to incorporate this extra feature into the build rather then mess with the structural integrity of your home to add it on later!
​​​​​​​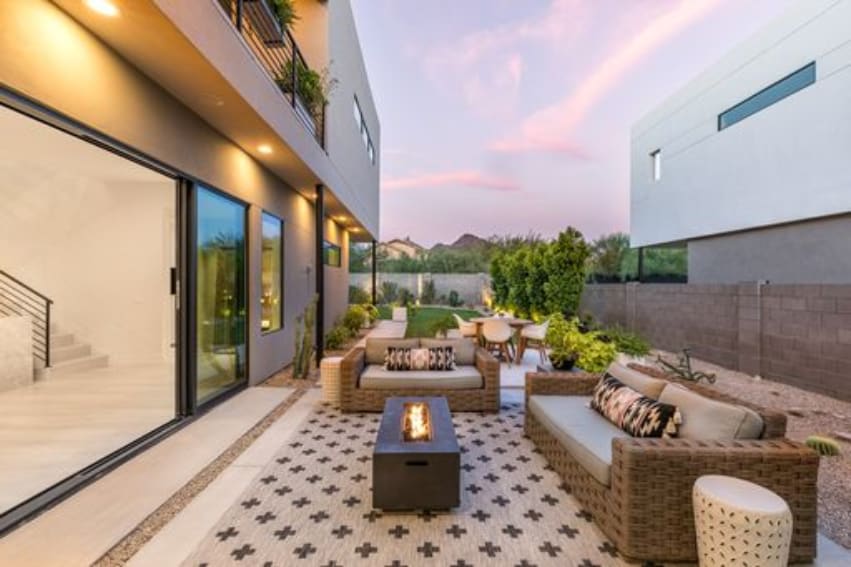 Garage Service Door
Adding a garage service door through your builder is a cost effective upgrade worth getting! Garage service doors are super functional to have and it typically only costs about $400 to add on! This addition is relatively in expensive and more affordable then adding it on later (and saves you from having to cut into the wall later).
​​​​​​​