Staging is all about paying attention to the details and elements that seamlessly elevate a space. As an Accredited Staging Professional, Kevin Owens is sharing his pro tips to enrich your home staging! We've seen the positive influence staging can have during the sale of a home, but these tips can be used even if you aren't currently selling your home.
BOOKS & MAGAZINES
Go ahead and admit it…you're just as obsessed with utilizing coffee table books and magazines in home décor like we are! Books and magazines are a stylish way to dress up your coffee table, office desk, nightstand, built-ins, and any other shelves! We recommend stacking them and adding a small succulent or sculpture/vase for added visual appeal. and guide books are two of our favorites, but if you are going for a monochromatic or theme look, check out and !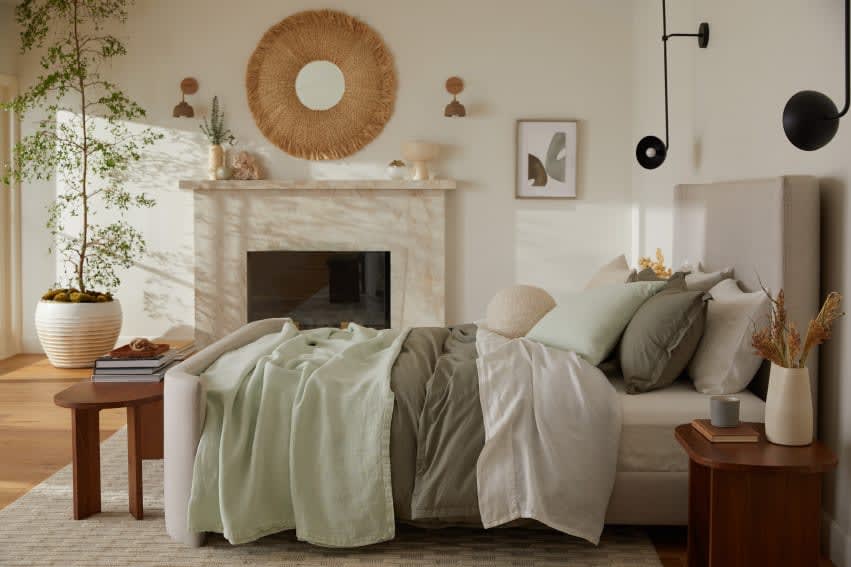 BEDDING
For the most part, beds take up the majority of space in a bedroom. So, naturally you don't want bedding to be overlooked during the staging process. The two main factors that we focus on when choosing bedding is texture and color. Though we love patterns, solid colors tend to photograph better and texture helps to add some dimension to create additional visual interest. Linen is one of our favorite ways to add texture and people love the natural and relaxed look of washed linen. Throw blankets or accent pillows are also a great way to bring in those cozy knits and waffle textures! We love and , both of which offer amazing textured bedding that can really take a bedroom to the next level!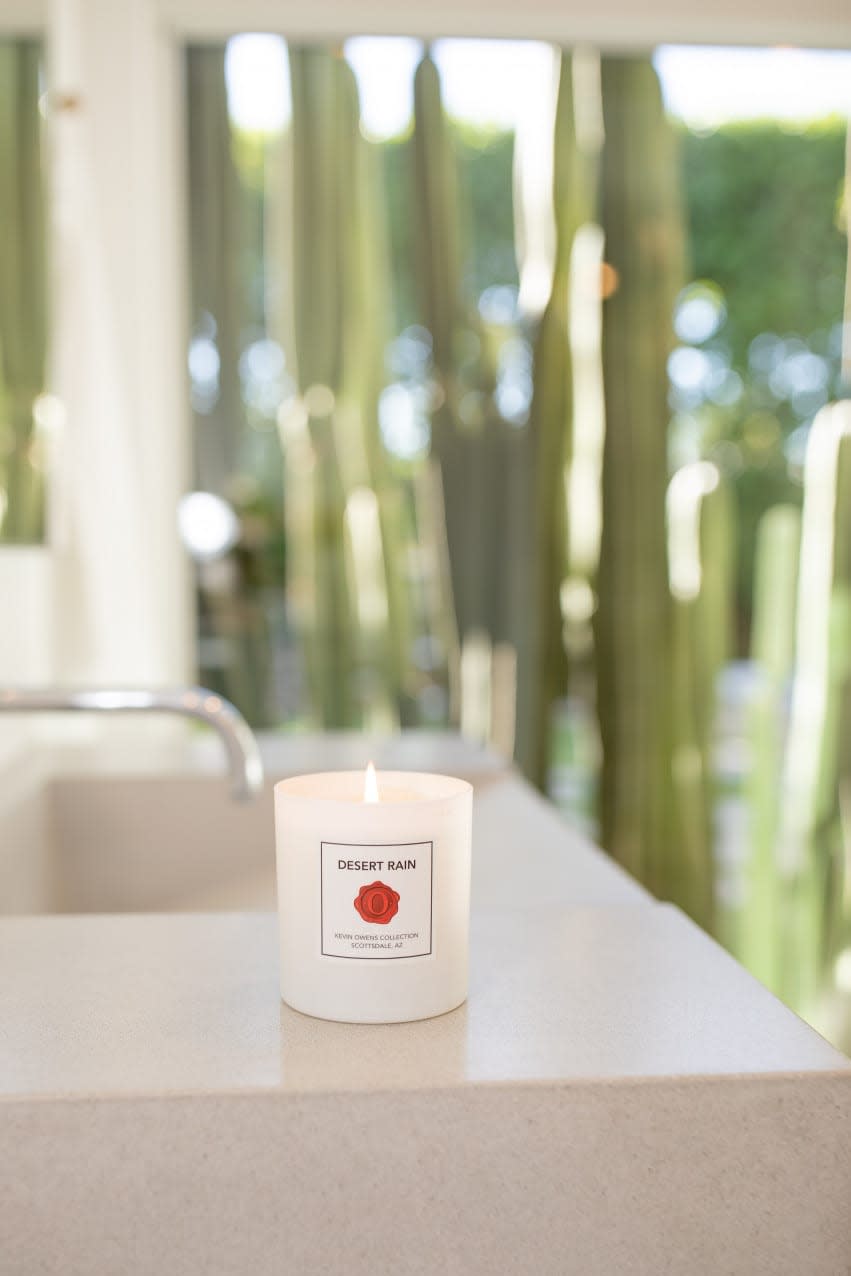 CANDLES
Candles have an impact on both the visual and aromatic experience of a space. When lit, they create an intimate warmth, and the right fragrance can create a sense of relaxation. When it comes to the appearance of the vessel itself, for the most part it's best to go with sleek designs and neutral tones and reserve pops of color for the label if at all! We love using our Desert Rain and Arcadia Orange scents from the while staging to incorporate the familiar aromas of Arizona with our modern design. and also both do an amazing job at creating incredibly fragrant, modern, and luxurious candles. For a more affordable option, we highly recommend shopping Target's brand as they've really nailed down the feeling of luxury without the luxury mark up.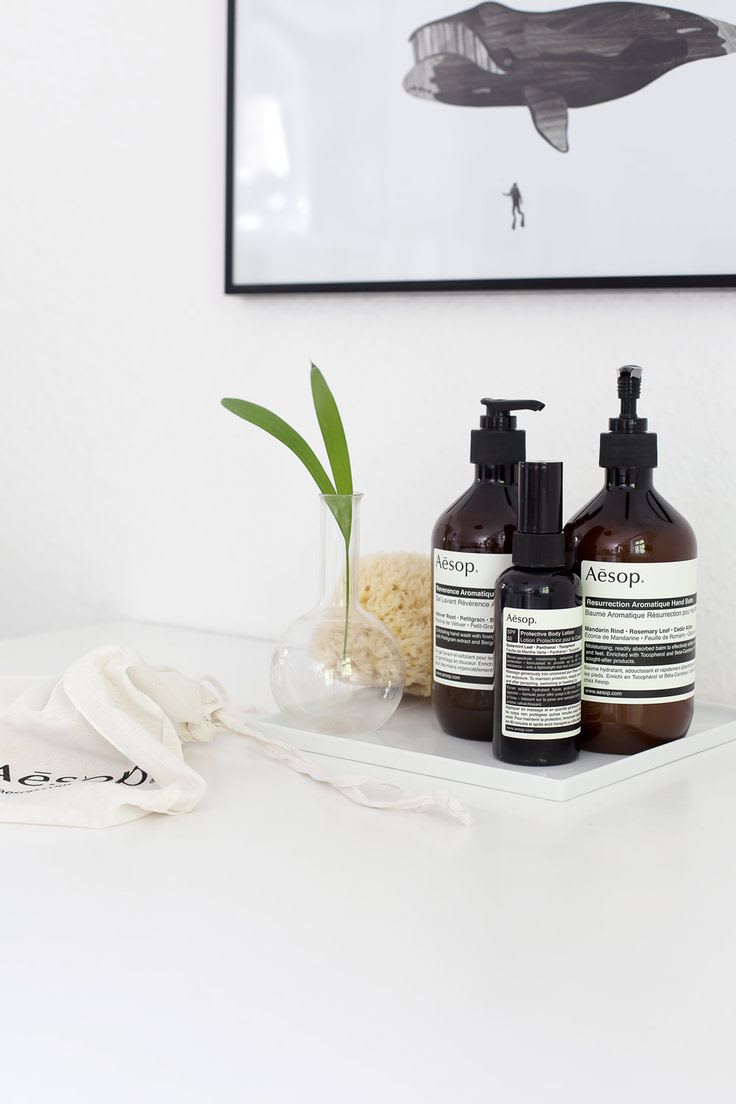 SOAPS & BOTTLES
Similar to candles, when it comes to soaps and other bottled products- less is more! We get it, keeping up a simple and minimal aesthetic can sometimes be nearly impossible. We all love our self-care routine and we're not saying to get rid of it! However, when staging we recommend storing away all of your colorful bottles and instead adding two or three with matching simple designs like you would see during a hotel or resort stay. Having cohesive soap and lotion bottles throughout is another one of those small touches that really goes a long way and gives the space a resort-like feeling! Some brands that we love to use are , , and !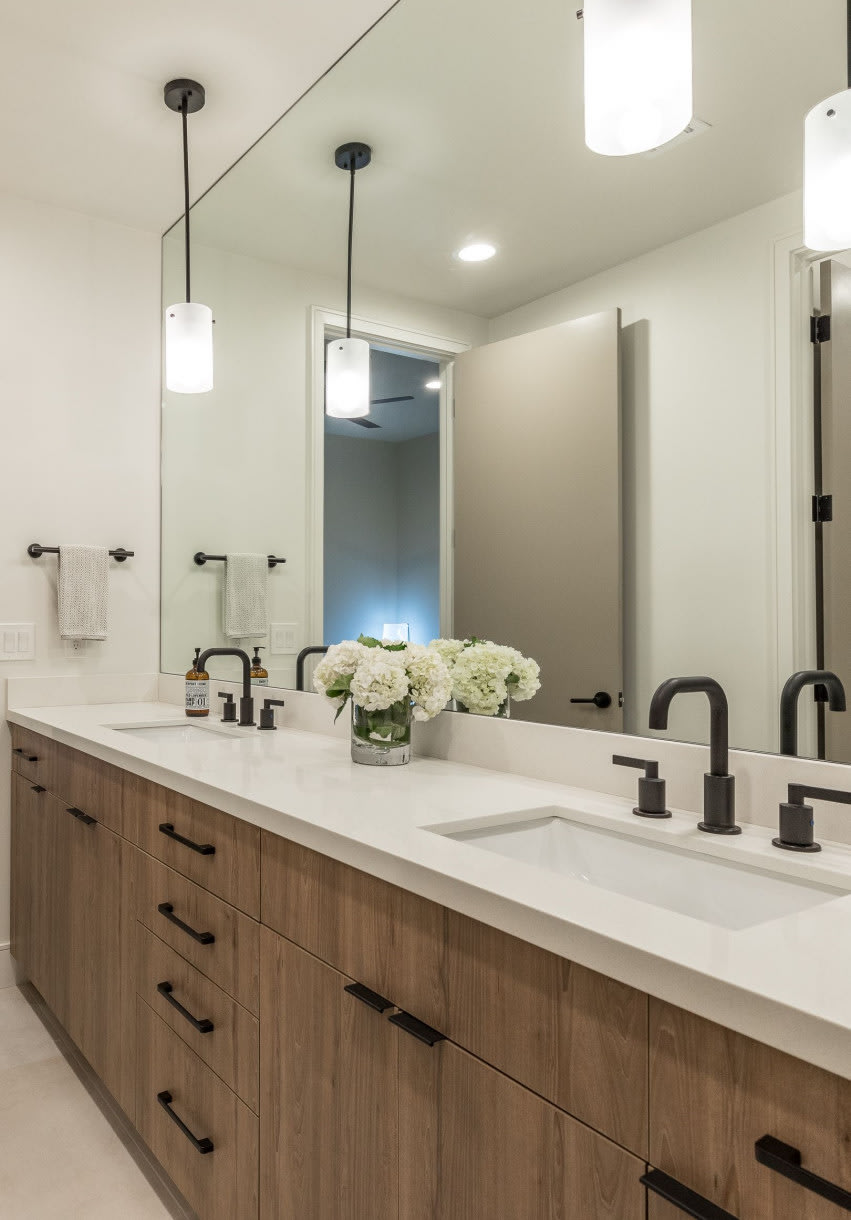 FLORALS & GREENERY
I think we can all agree that walking into a room with flowers is a great feeling and gives the space a natural touch! However, it's important to note that the choosing the right florals for staging is a totally different ball game than choosing flowers for an anniversary or Valentine's Day. Rather than having your florals stand out, you want them to feel cohesive with the space. For example, we love to add hydrangeas in the primary bathroom because they're perfectly understated and add a clean, fresh element. Succulents are another great option for staging coffee tables and stacking on top of book or on shelves. is one of our favorite spots to shop for staging florals because they always have a diverse range of bouquets and succulents at an affordable price!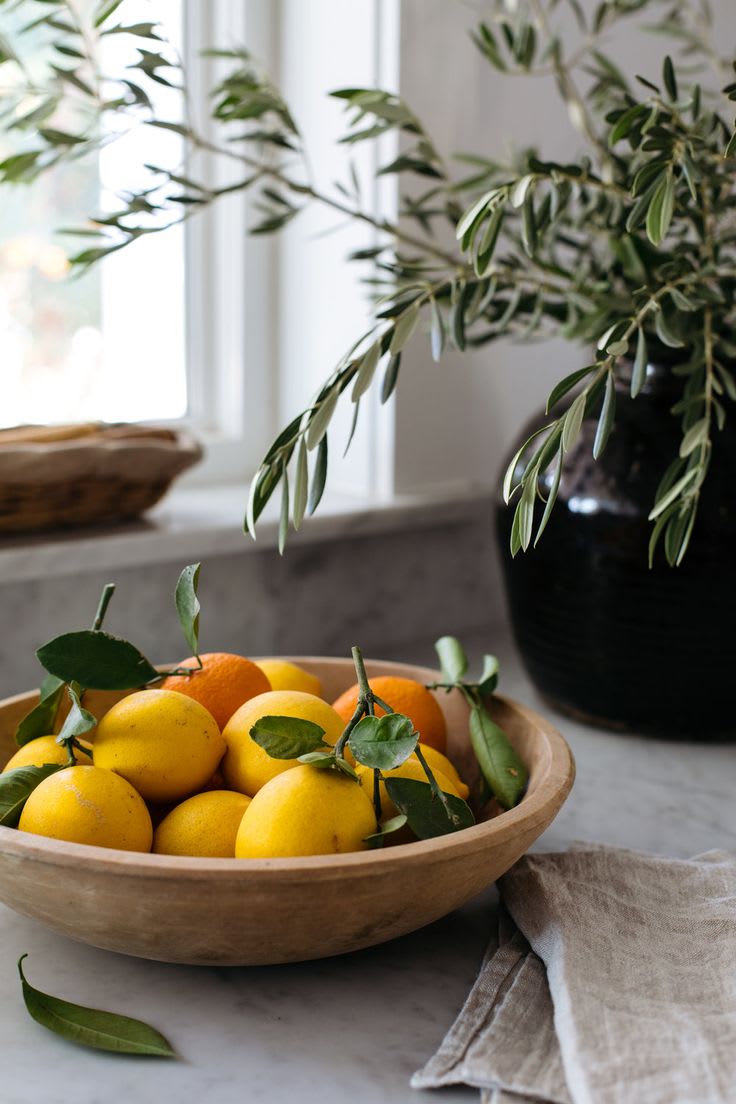 CITRUS AND FRUIT
itrus (or other fruit - try apples!) is the perfect way to bring in a pop of color when staging a kitchen! In order for this décor element to really make an impact, we recommend putting away anything that may be causing countertop clutter so that it doesn't get lost in the space. You can also play with the type of container you put in- for example when going for a clean classic look we typically opt for a simple , for a modern touch we might go with a , and for a Mediterranean look, a warm toned would be our way to go!