Outdoor living and entertaining has become an important part of modern life. People enjoy spending time outside, surrounded by fresh air and the sounds and smells of nature. Ultimately, this means you need to offer your guests an outdoor space where they will feel comfortable spending time. Today's outdoor spaces are transforming into an extension of the home, while taking into account the look and feel of your entire home.
Here are some design ideas to jump-start your creativity and get your outdoor areas ready for summer days.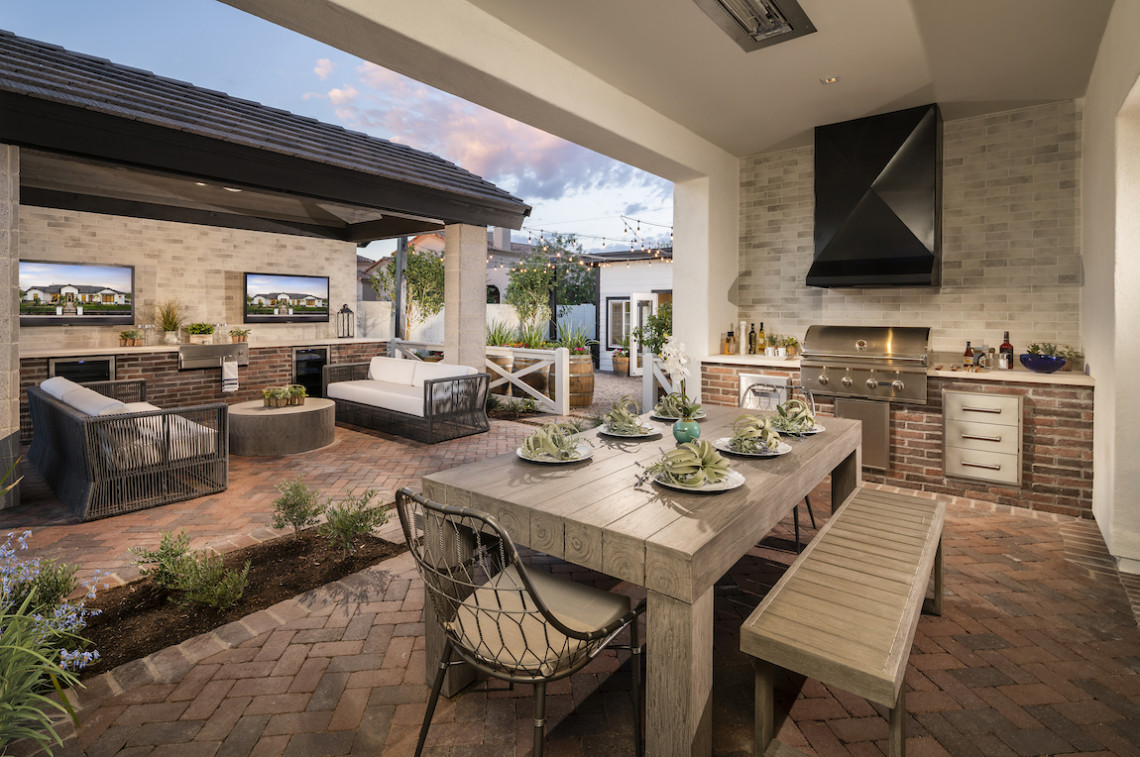 Functionality
You may want to consider adding functional features to your outdoor living space, transforming it into a true room of your home. A popular choice is to add an outdoor kitchen space, replete with refrigerator, counter space, cook top, and more. An outdoor kitchen can be fun and interactive when you don't want to separate the party between your yard and indoor kitchen.
Plus, it gives you more opportunity to design your exterior, perhaps adding trendy counter tops, back splashes, and lighting to the space!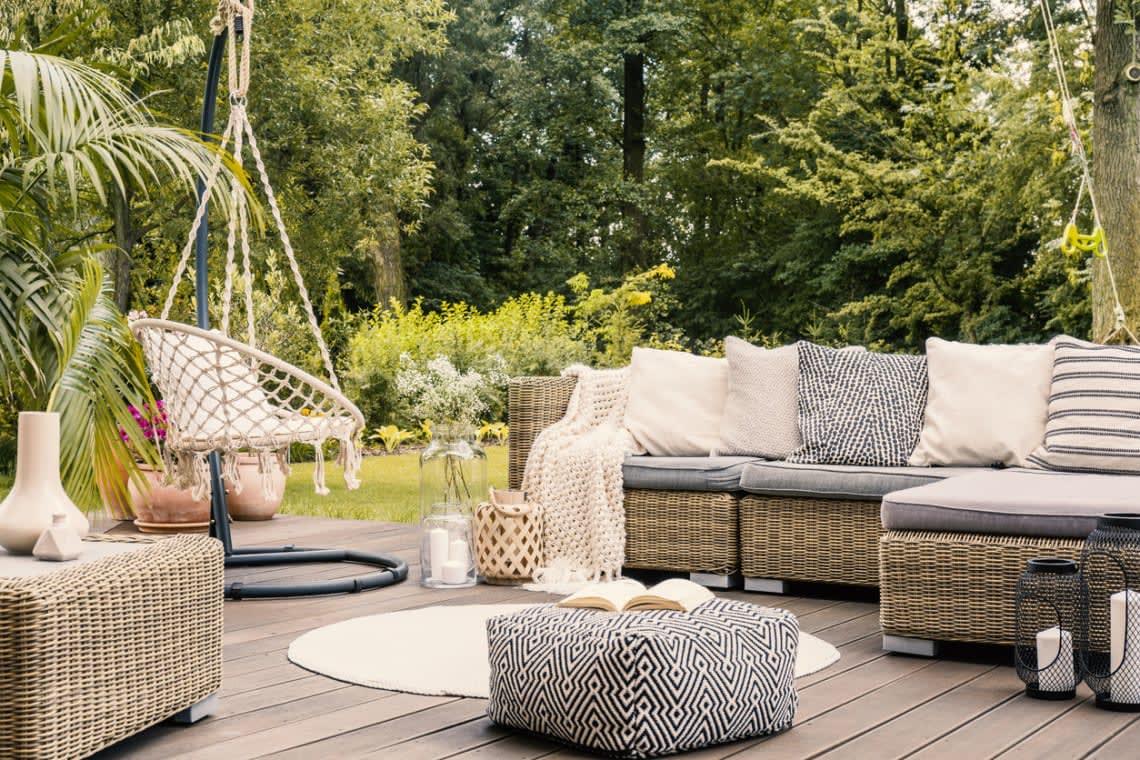 Natural Elements
Metal and plastic outdoor furniture and features have been popular for decades because these materials offer the clean, modern lines essential to minimalism, and metal and plastic tend to withstand the elements fairly well. However, as interest in minimalism has waned, so has the use of synthetic or artificial materials in outdoor decor. Instead, you should look into utilizing natural materials, like organic cotton, wool, and wicker.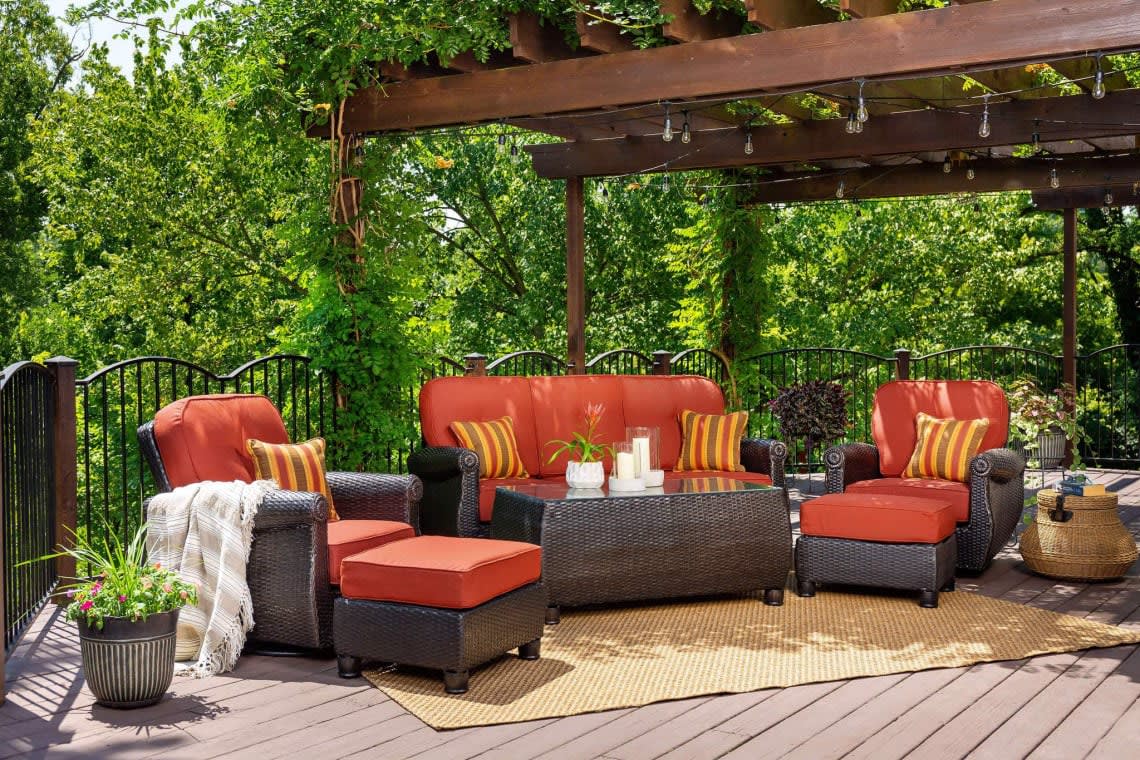 Warm Colors
In addition to the change in materials, the most up-to-date patio furniture is warm and inviting in color. In recent history, color pallets for the home have been relatively cool-toned: grays, icy blues, white, and black. Cool colors are refreshing and tend to have a calming effect, but they don't often make a space feel welcoming or comfortable.
Almost every designer has shifted focus toward warm and earthy hues, like brown, taupe, golden yellow, dusty red, and olive green. You can integrate warm colors many places in your exterior design, not just in your outdoor furniture. You might consider giving your front and back doors a new coat of paint or changing the color of your home's trim around windows and doors.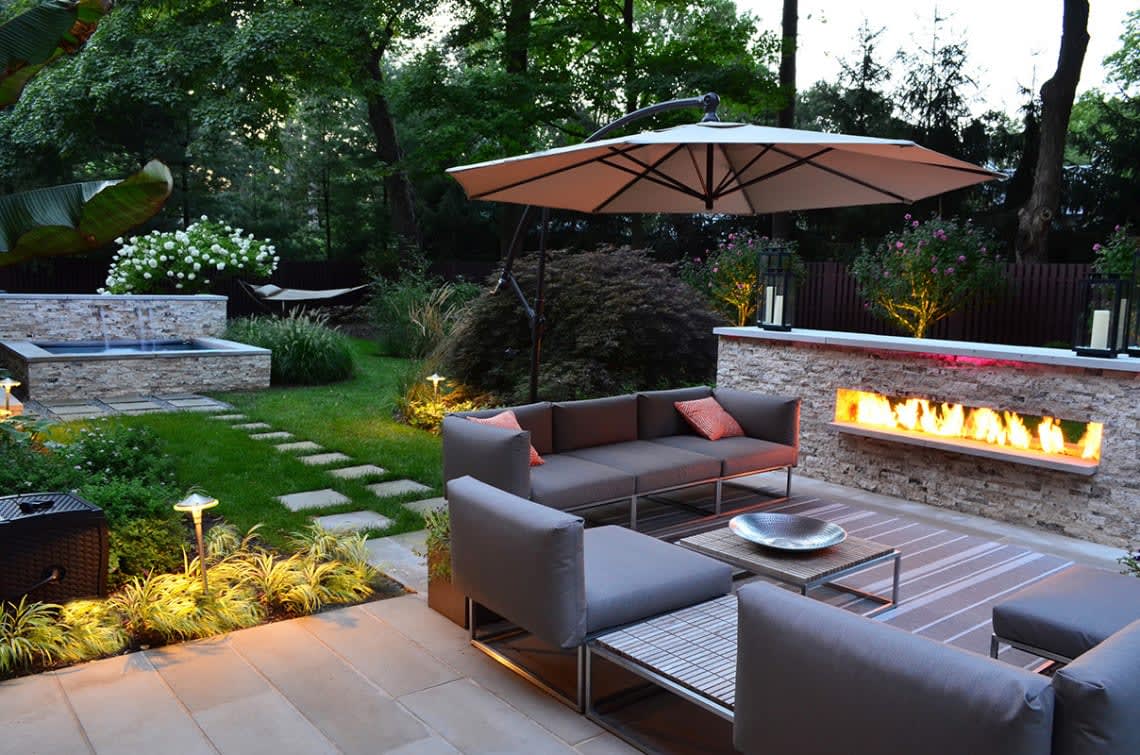 Entertaining Both Day And Night
Regardless of the time of day — or year — you and your family can relax comfortably in your outdoor sanctuary, thanks to modern technology and the latest outdoor installations:
LED lighting is installed in a variety of ways. You can install strips of light and/or spotlights, even using multiple colors, to add a fun flair at night
In the harsh sunlight, large umbrellas and movable shade walls or screens can keep your space cool and more comfortable
For cooler evenings, an outdoor fireplace provides heat and light for cozy nights in the backyard
Front Courtyard Living
For several years, homeowners had retreated from the front yard, preferring the privacy of backyard living. However, front-of-the-home outdoor living spaces appeared as a design trend in 2019 and will continue to become a focal point in 2020. As lot sizes continue to get smaller, we'll see more front courtyards and paver patios that are not only a greeting area, but also used as gathering and living space.
Picturesque driveways and welcoming paver walkways are also rising in popularity as homeowners seek out "Instagrammable" curb appeal.