It is no secret that Arizona is famous for it's remarkable sunsets. Almost every day without fail, the sky is lit up and filled by a beautiful and unique display of colors. Despite this being a daily occurrence, the view just never gets old, even for Arizona natives like us! Though there is no bad place to watch the sunset, we wanted to share some of our favorites so you can enjoy the view too!


ORANGE SKY AT TALKING STICK
Orange Sky at Talking Stick provides their guests unbeatable 360-degree views of the Valley of the Sun. As its name suggests, no matter where you turn you are struck by the mesmerizing warmth of the evening sky. Watch as the sky's unique display of color reflect over the rooftop pool. If you're lucky, you might even catch a view of wild horses in the distance!
​​​​​​​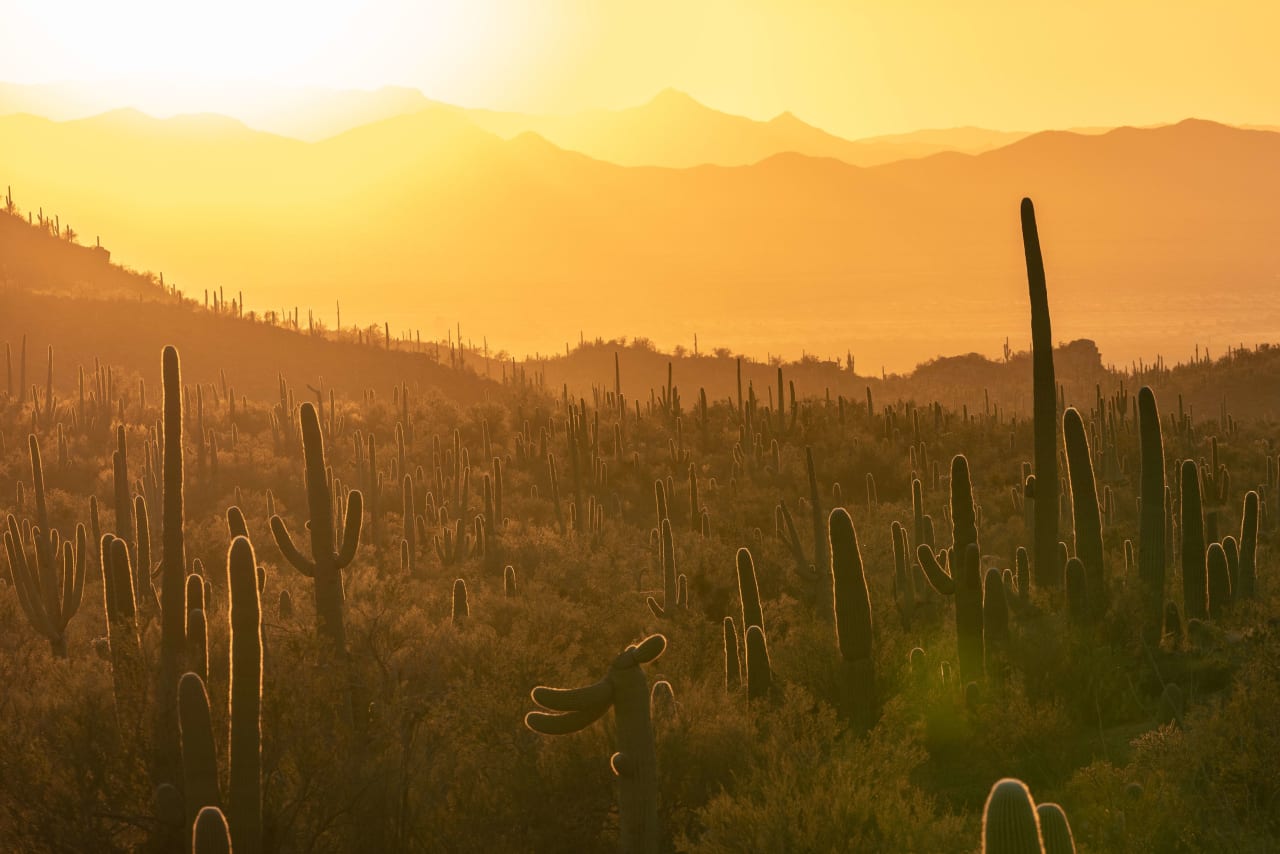 DESERT BOTANICAL GARDEN
Watch the sun go down while exploring the beautiful desert landscape at the Desert Botanical Gardens. There's something uniquely special about experiencing sunsets in nature. Here, sunsets seem to bring a sense of calm and relaxation to the end of the day. You can even grab a bite to eat or cocktail at their on-site restaurant, Gertrude's!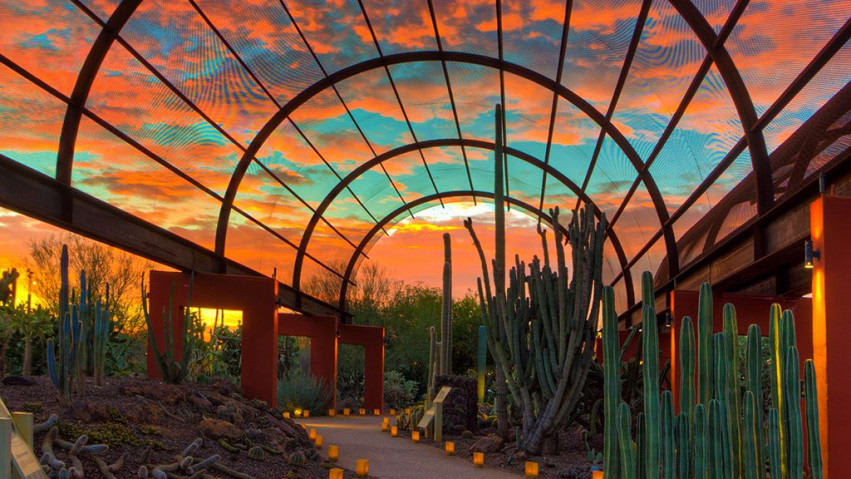 TEMPE TOWN LAKE
Whether you're having a picnic at the park, rollerblading down the boardwalk, taking a stroll on the bridge, or paddleboarding on the lake, you are in for a treat at sunset. We love to watch the lake mirror the sunset sky, creating an all-surrounding sunset experience.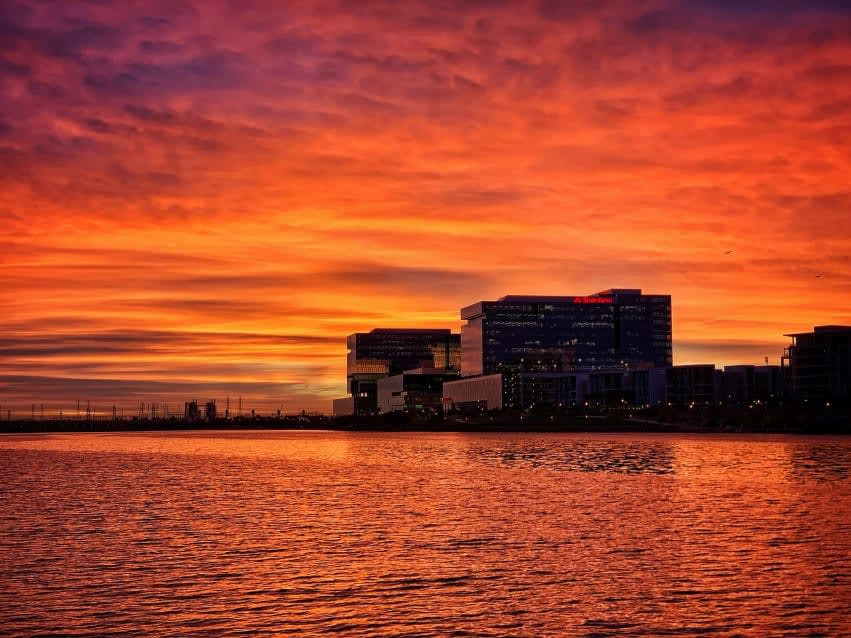 ELEMENTS
Sunsets are romantic by nature, but at Elements, sunset romance takes new heights! Bask in the 180 views of the dreamy mountain skyline. Dine and be mesmerized as the Arizona sky puts on its daily spectacle and the mountains give off the illusion of changing color along with it! If you're looking for a place to celebrate a special occasion, Elements is the perfect place to create a memorable experience.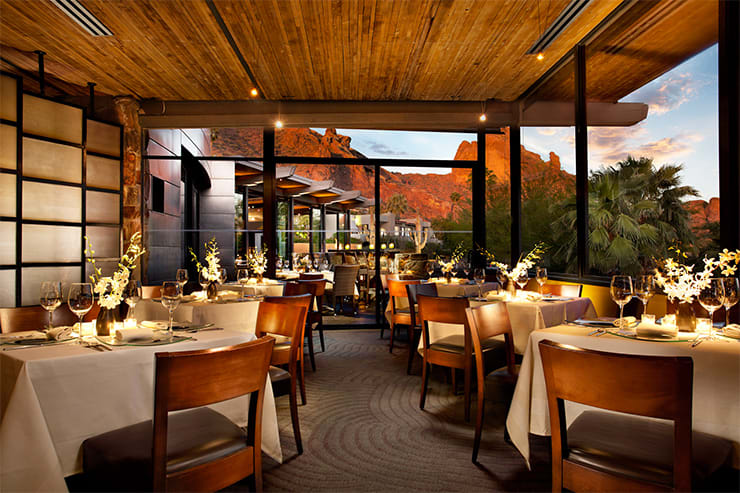 DIFFERENT POINT OF VIEW
Different Point of View is located atop Phoenix's North Mountain providing stunning near and distant mountain views combined with the sparkle of city lights. Apart from incredible views, Different Point of View is also a AAA Four-Diamond restaurant, so you can expect an exceptional experience all around.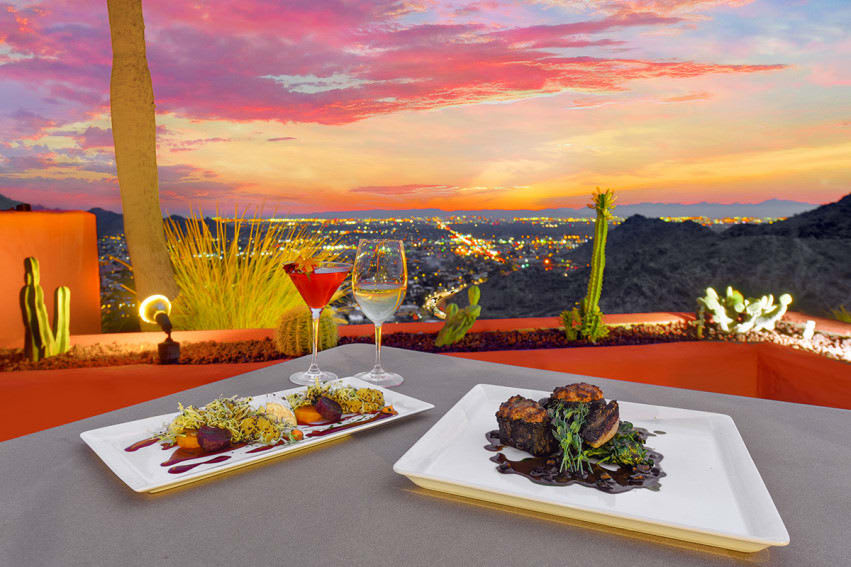 "HOLE IN THE ROCK" AT PAPAGO PARK
In just a short hike, you can reach one the Valley's most iconic sunset-watching spots…Hole In The Rock! As the sunset beams, the red rock formation gives off a brilliant glow! People from all over sit in the "hole" to take in this one-of-a-kind view!