It's finally starting to feel like spring!

​​​​​​​The spring time in Arizona in nothing short of amazing and one of our favorite ways to enjoy it is some good outdoor dining experiences. With patio and rooftop weather in full swing we figured this topic is perfectly timely!

​​​​​​​That being said, here is our list of the best unique rooftop dining experiences across the Valley!
​​​​​​​

Upstairs at FLINT
Located in the heart of the upscale Biltmore area you'll find this modern, fresh, luxurious gem serving up both "". Downstairs you are welcomed by a moody and romantic dining space, the perfect ambiance for couples or intimate gatherings. Upstairs there is a seamless transition to an exuberant cocktail lounging experience at Upstairs at the FLINT further complemented by Panoramic views of the Phoenix Mountain Preserve.
We recommend their wood over roasted chicken and chocolate sesame ganache tart for dessert!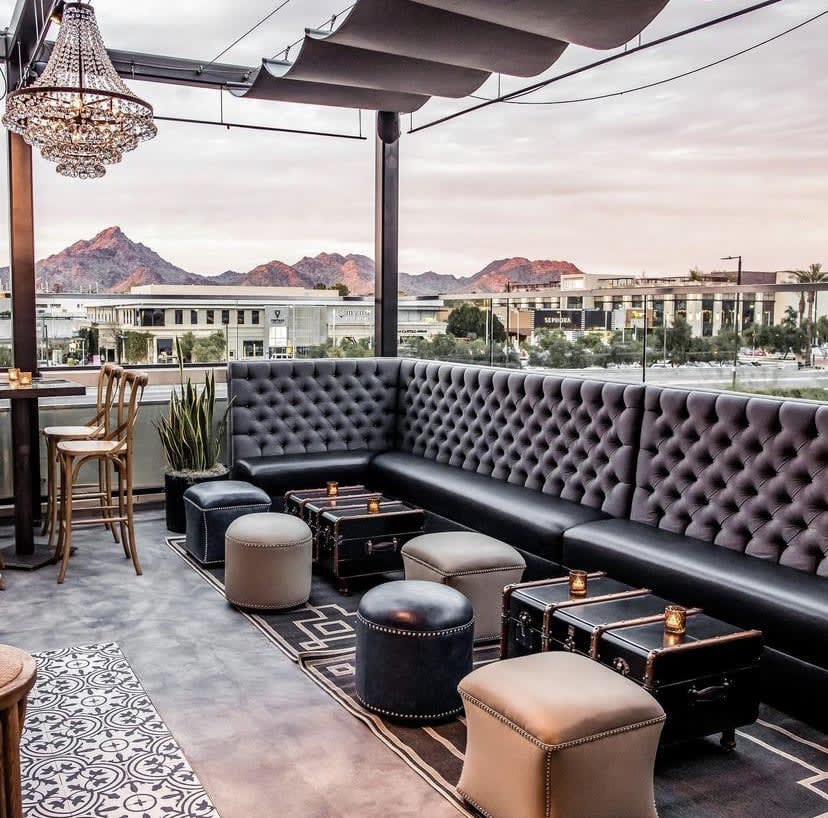 Floor 13 Rooftop Bar
For the ultimate downtown city view, Floor 13 rooftop bar is the place to go! Enjoy a premium cocktail and pair it with one of their yummy small bites while surrounded by the city's skyscrapers. If you plan accordingly, you can even get to experience one of the best views of one of our spectacular Arizona sunsets!
Make sure to try their new drink "Fatal Figures," (pictured) but you wouldn't have guessed that name based on the appearance!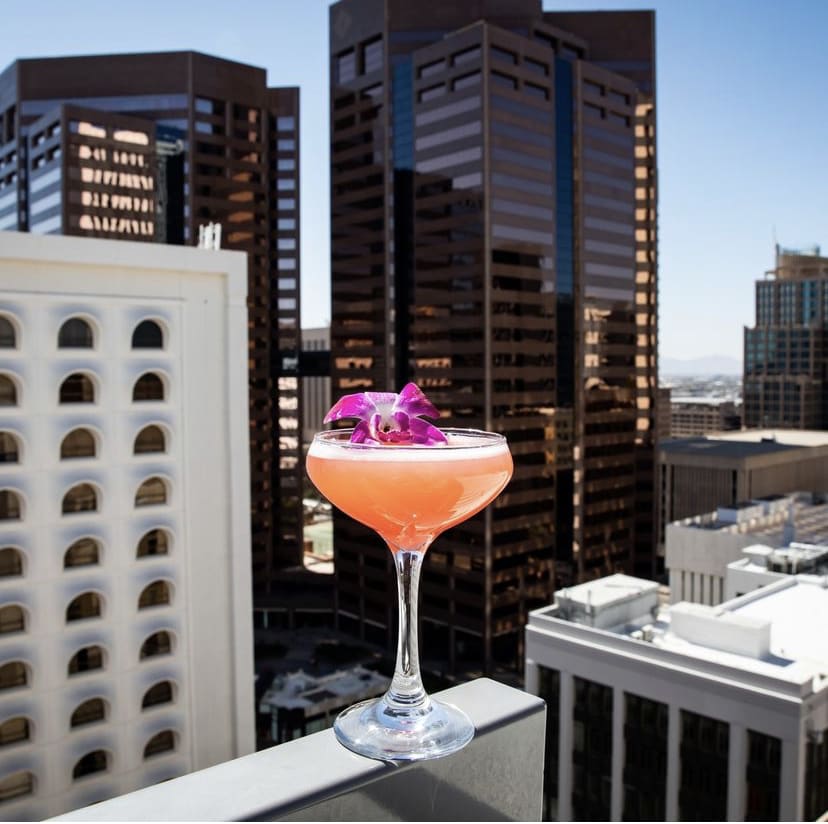 Orange Sky
Orange Sky provides their guests a one of a kind fine dining experience with 360 degree views of the Valley; perfect for special celebratory dinners. This establishment embraces the natural and raw beauty of the Arizona landscape by providing a simple and elegant space to admire that work of art that is our state.
Their steaks sourced from the Harris Ranch in California are a fan favorite!
​​​​​​​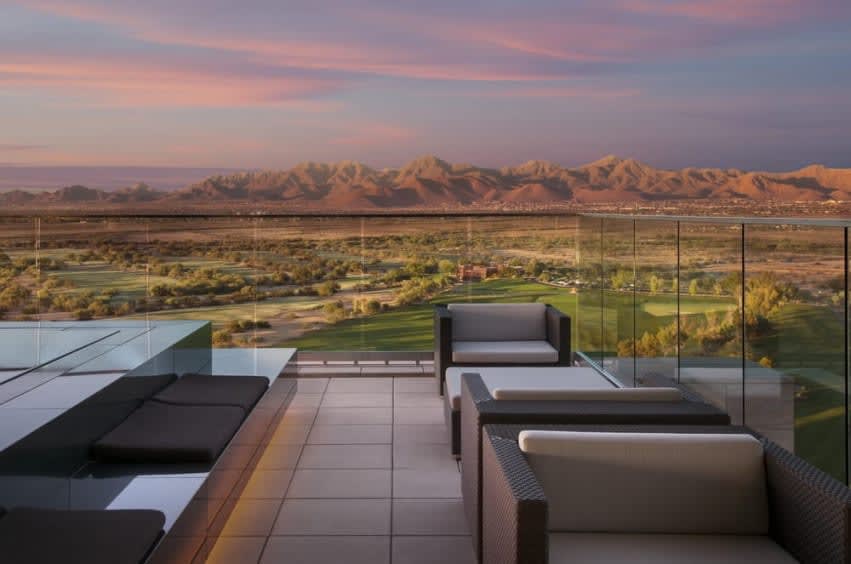 Don Woods Say When Rooftop Bar
This trendy and lively mid-century modern uptown rooftop bar is a must visit on a fun night out! Located at boutique hotel, home to the popular poolside bar- , this place is highly instagramable and really a one stop shop for a good time!
Get their Venetian Spritz for a burst of flavor and refreshment!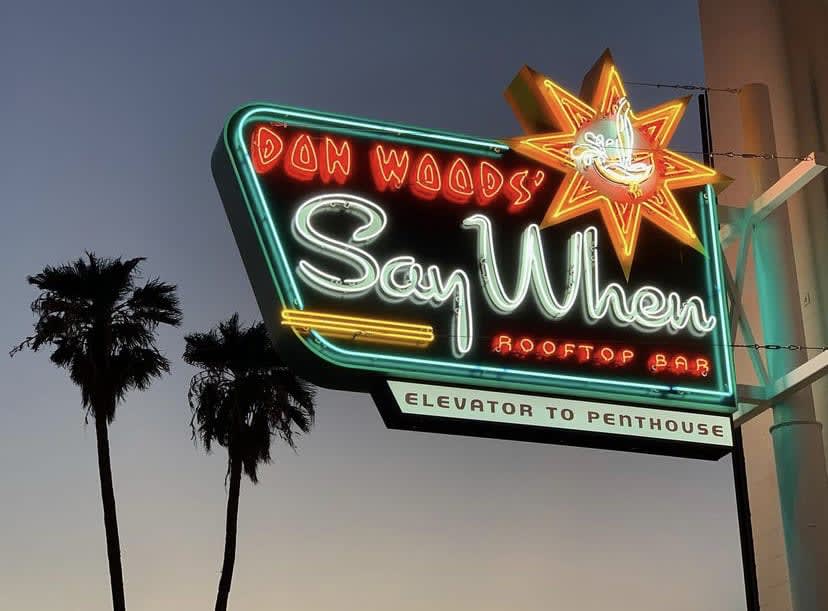 Outrider Rooftop Lounge
Outrider is one of Scottsdale's newest rooftop lounges located atop the Canopy By Hilton Old Town Scottsdale Hotel. This place is perfectly equipped for some fun in the sun with poolside cabanas available for rental, local brews and Camelback views!
Fo r a light and flavor filled combo order the Four Peaks Sun Day Seltzer and their yummy Chop Salad!


Alibi
Now if you love the concept of Outrider and find yourself in Tempe, the Alibi is a similar concept also atop the Canopy by Hilton in Tempe Downtown! Here you'll be able enjoy the best Tempe views of "A" Mountain and Tempe Town Lake Bridge or enjoy a cocktail at their tropical themed rooftop bar.
Make sure to try their Tamarind Mule for a unique and delicious twist on a classic!