Pull out your calendars, you're going to want to make time for this one, Canal Convergence is back in Scottsdale from November 5th through the 14th! If you've never been to Canal Convergence, you're in for a treat. Canal convergence is a very special annual event hosted by Scottsdale Public Art where both local and international artist come together and are able to bring new life to the canal through their creations. This year, the theme is Art & Technology, so if you want to light up your night (literally) then this event is for you! But your night doesn't have to end there, the event is near all sorts of incredible local restaurants, so keep the fun going and grab a bite at one of these delicious spots!
Featured Art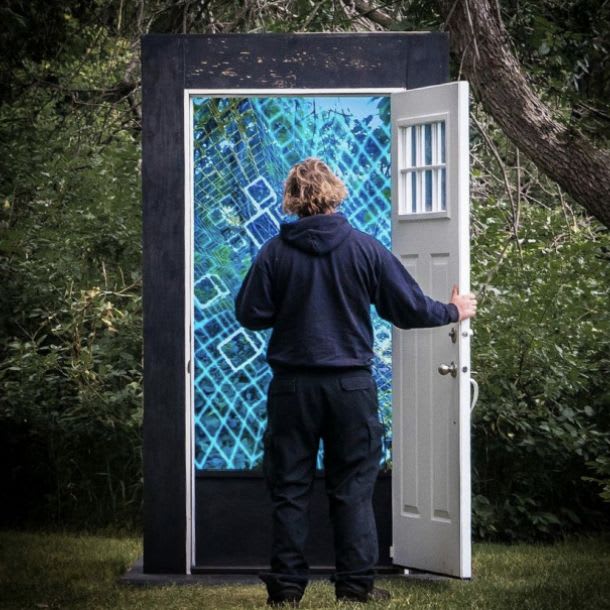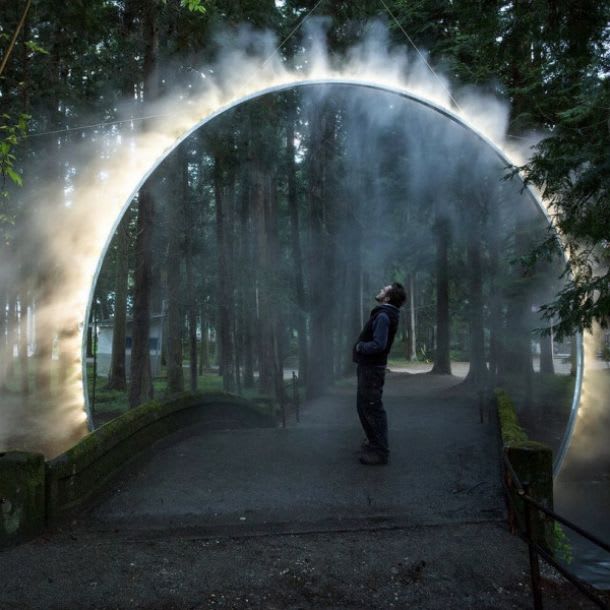 This display by Paul Magnuson plays with the metaphors we've all heard about opening and closing doors as it relates to different opportunities. "When one door closes another one opens" or "This will open so many doors," the list of metaphors goes on and on. This display is a visual representation of those metaphors where "when you open this door, you will discover an alternate reality. Each time you close and reopen the door, a different experience awaits, bending your imagination to dream, 'What if?'"
Canal Convergence describes this magical portal like display as "a departure point, a threshold for the body, the mind, and the eye. It's an immersive gateway with a fiery glow". It's really amazing what the elements can becomes when some creativity comes into the mix!
Floom is a definite show stopper of the night, these lily sculptures "glimmer in the sun during the day and take on a LED glow at night, these seemingly tranquil lilies ignite, shooting 30 feet into the air". We love the juxtaposition of making something beautiful and dainty like a flower turn into a piece that exerts a strong and fierce fire. Perfectly unexpected!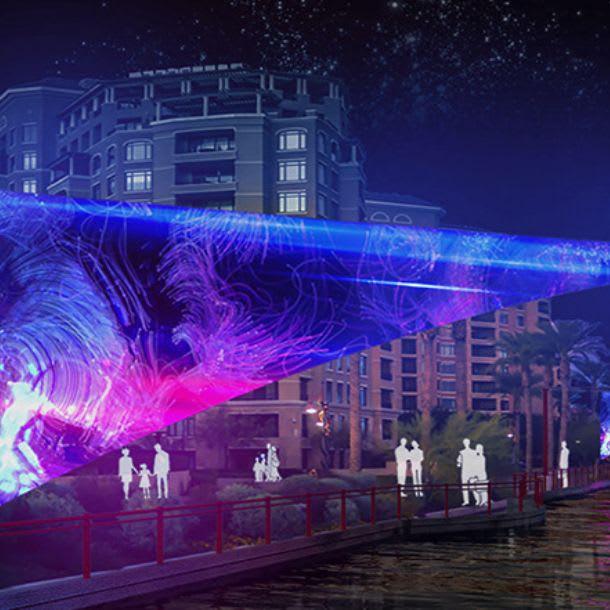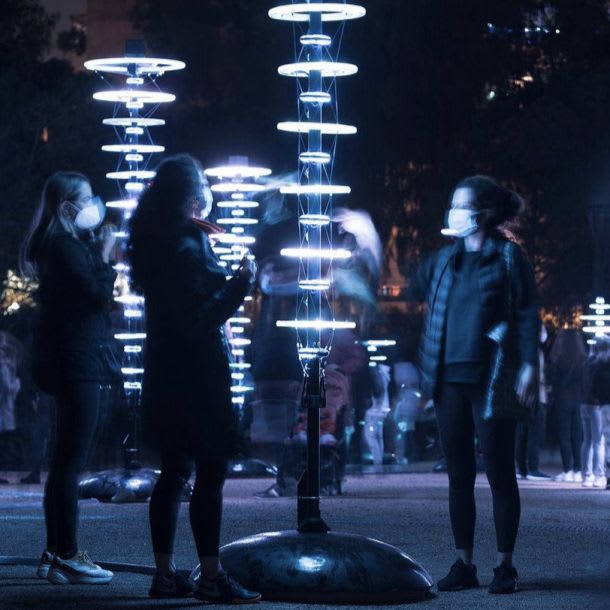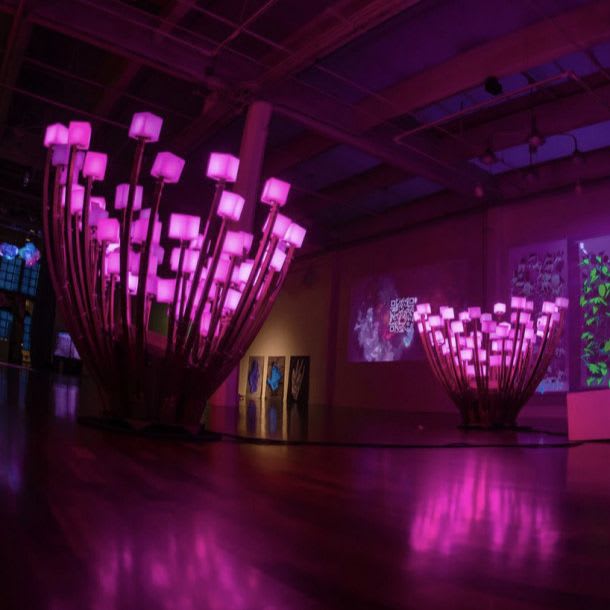 This installation quite literally brings words to life! It works by "using spectral and sentiment analysis, machine learning, and custom-designed software, the art listens to a participant's voice and transforms it into expressions of video". This is truly a unique experience, you won't want to miss!
illumaphonium strives to bring out the curiosity that lives within each of us! The great thing about art is that there are really no rules and when there are no rules mistakes are nonexistent. In a sense, this installation is an opportunity to create art through art, "the use of pentatonic scale allows for an experience where anyone, regardless of their musical background can have a spontaneous and rewarding moment of music making," so you are the artist.
These beautiful light up displays reminds us of a valley of full of blooming organ pipe cacti. What's especially cool about this exhibit is that it is also interactive! According to the Canal Convergence website, "the public has the option of changing the lightroom program effects. Each Cluster sculpture can be controlled for one minute per participant through a QR code on the installation". The experience is in your hands!
Nearby Restaurants


AZ 88 is one of our favorite spots for a fun night out, you can never go wrong when visiting this spot! Their cocktails are incredible (we recommend their mojito) and they also have an art installation on display that changes every couple of months- the current installation is a collection of disco balls that fills the room with colorful lights. The vibe here is cosmopolitan and reminds us of being in New York- we couldn't recommend it more!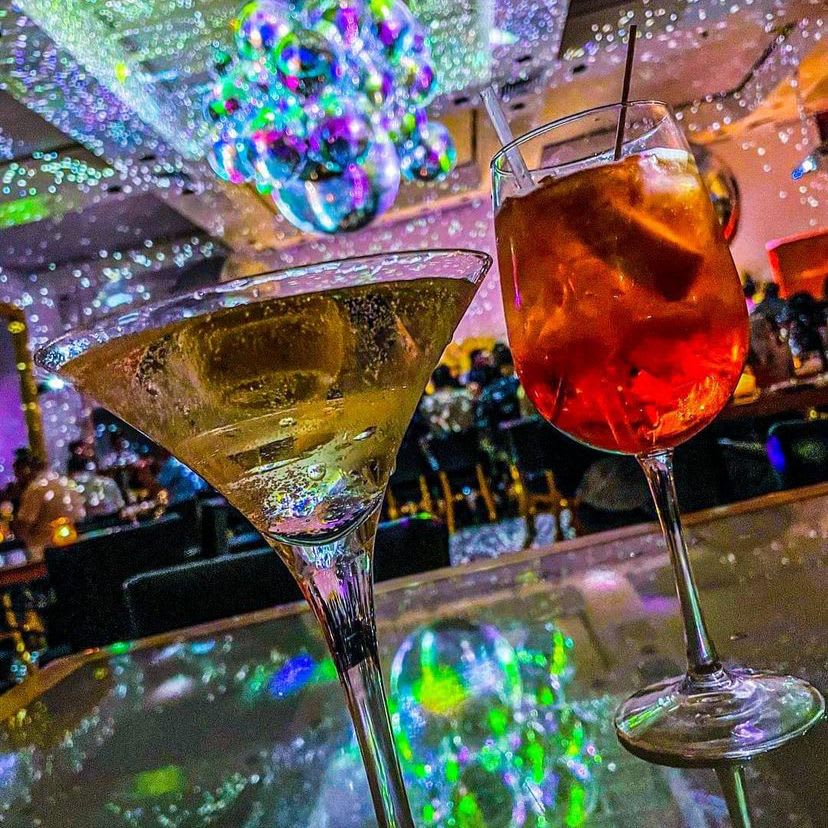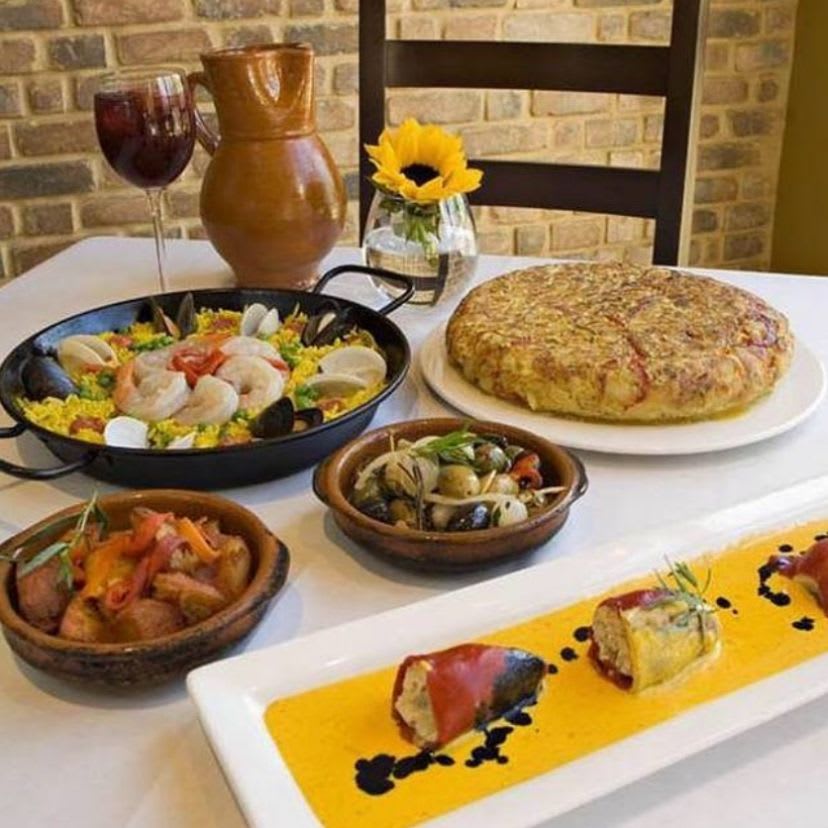 Maybe art makes you reminisce of your travels abroad where you were able experience lots of it! If that's the case, then keep the nostalgia going and check out this Old Town Spanish restaurant, Tapas Papa Frita. Order some Paella and a Sangria, and relive your European moments all over again!
Cafe Monarch defines fine dining, in fact, they were . This elegant gem of a restaurant is perfect for special occasions or for a simply memorable night. Prepare to feel like royalty when you visit this fine establishment through their elevated food and service experience.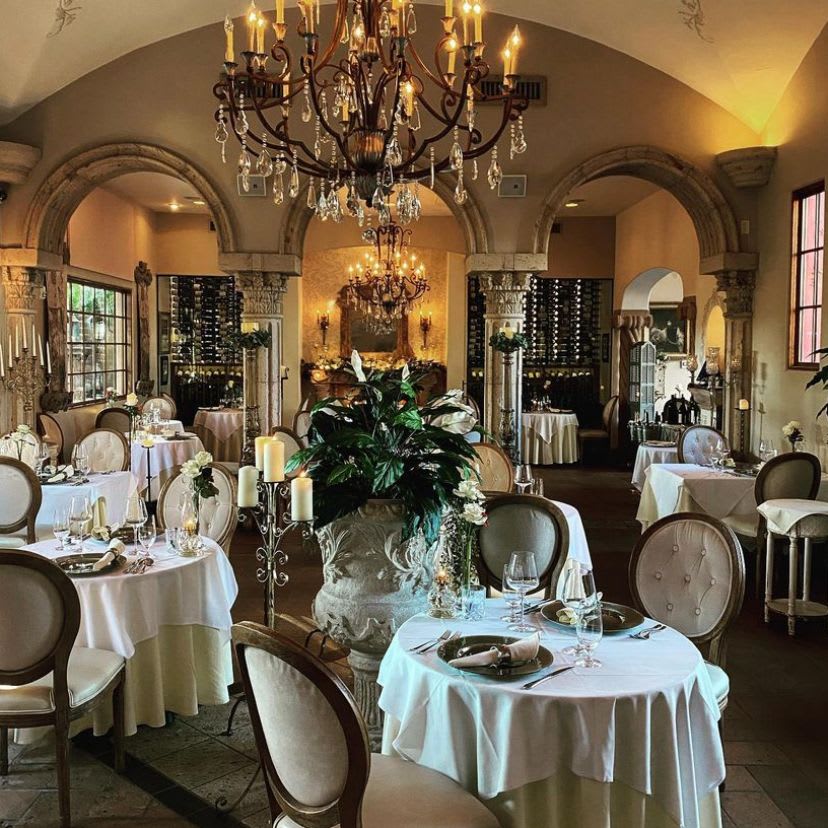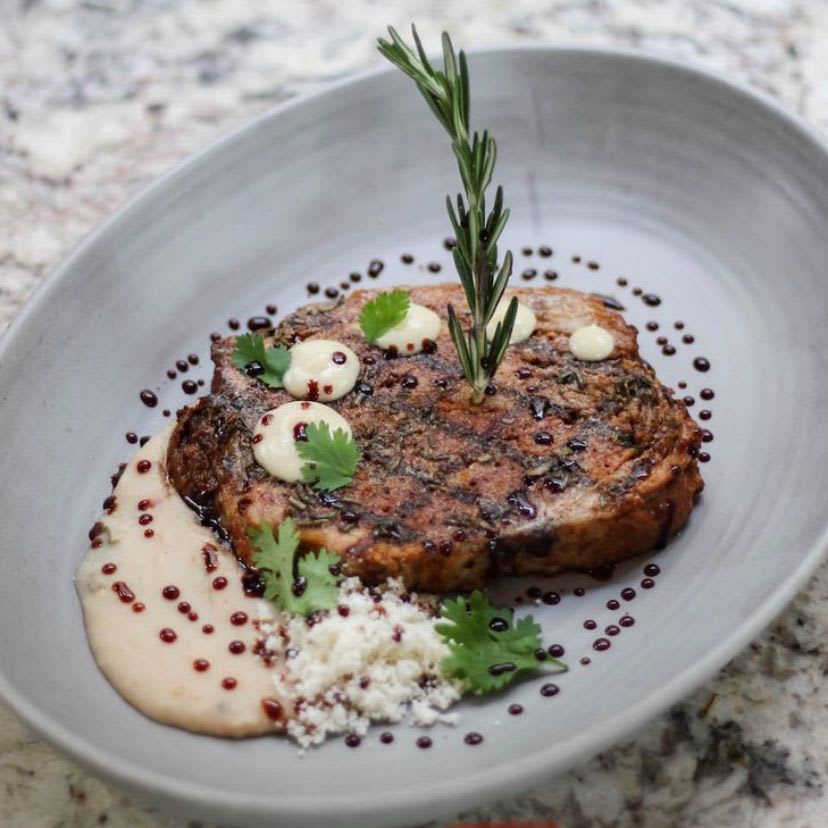 The Montauk is a perfect restaurant representation of Scottsdale's lively brunch/lunch scene. Here you can grab a delicious and healthy bowl, pair it with a mimosa and you've got the perfect combo! This is the spot for anyone looking for a Scottsdale style Sunday fun day!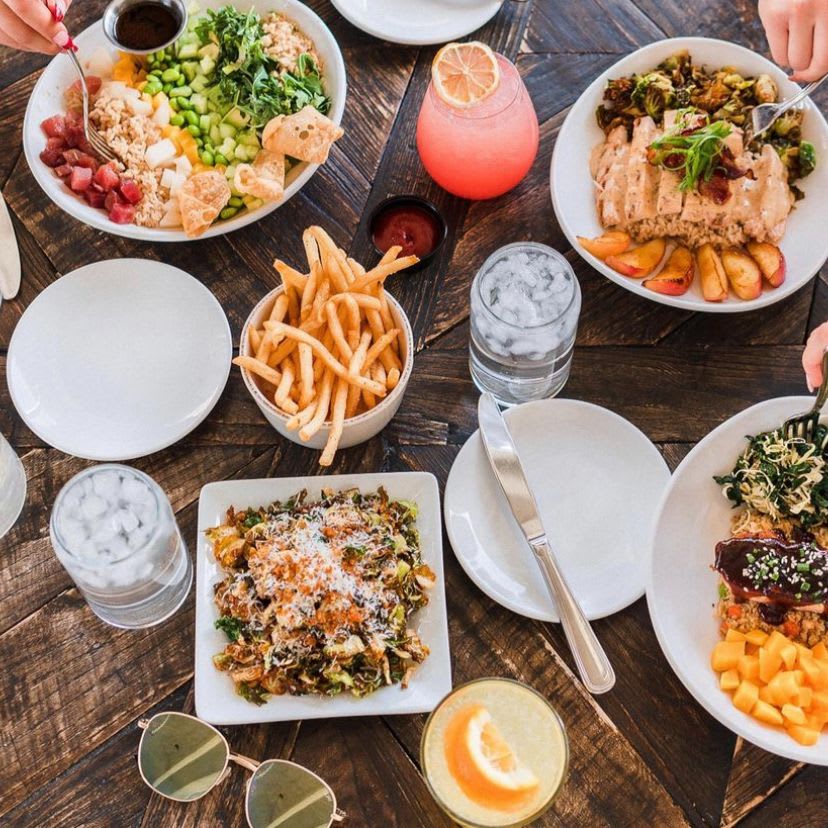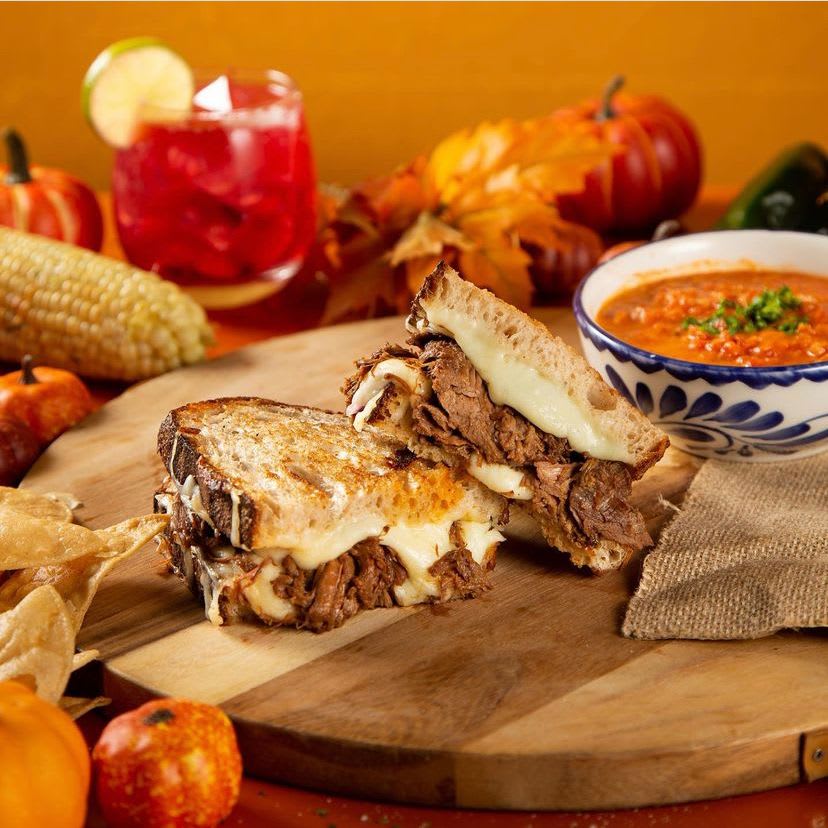 Hungry yet? Well we've got one more for you and this one is special! Barrio Queen is a very well-known and popular Mexican restaurant with now seven different locations all across the Valley with one located in Old Town Scottsdale just a short distance from the canal! They really have it all- birria grilled cheese (pictured), tacos, tamales, pozole, tortas, you name it, they've probably got it!