Memorial day weekend is right around the corner which has always been our personal summer season kickoff here in Arizona.
A pool party is never complete without fun pool floats. Ever since the swan became the "it" pool accessory and the watermelon keg was invented, everyone's been filling their backyard with all sorts of crazy floats and gadgets that make for a great summer Instagram post.
Keep your backyard photo-op ready at all times this season with these 16 stylish pool essentials.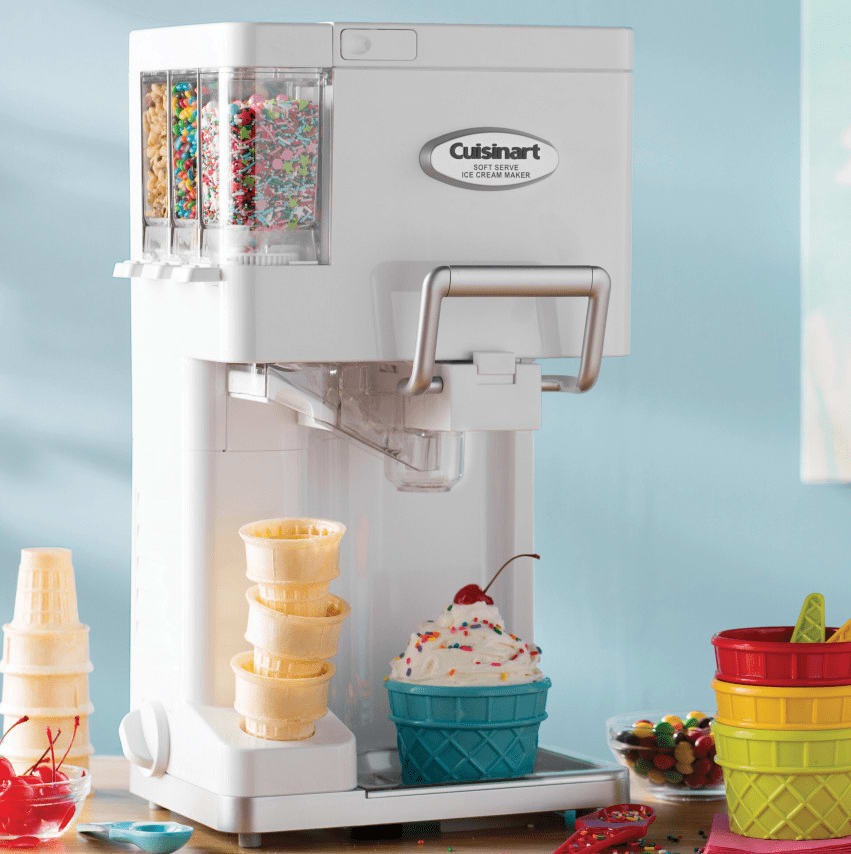 Cuisinart Soft Serve Ice Cream Maker
Deuces, Dairy Queen! You can now have on-demand ice cream at your service. This fun summer appliance makes up to 1.5 quarts of ice cream in just 20 minutes (dangerous!).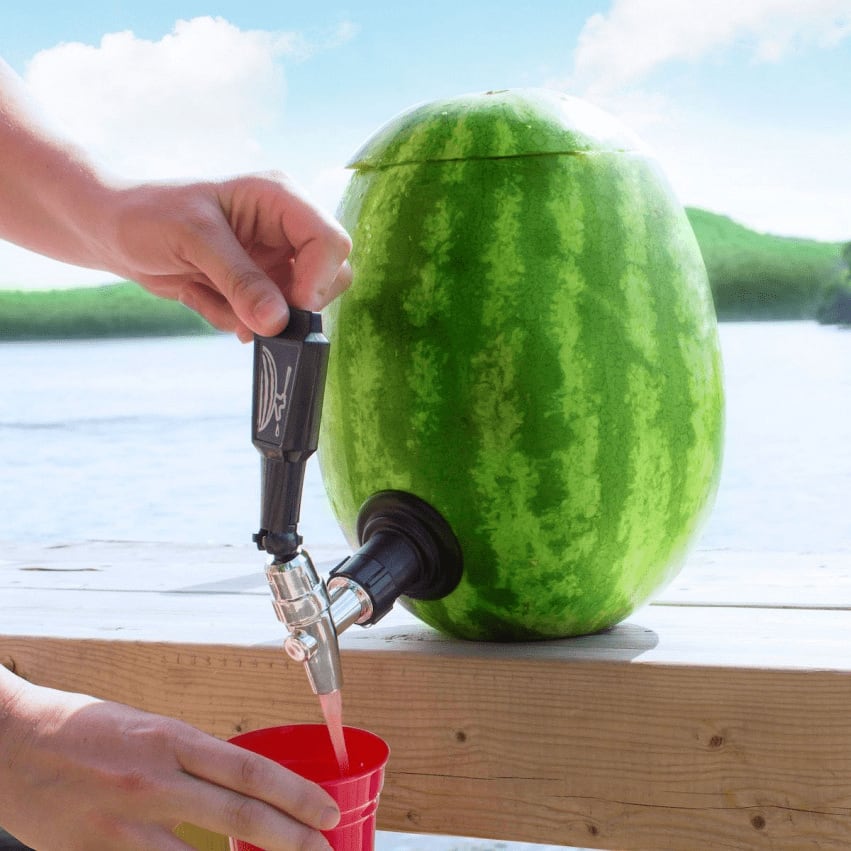 Fruit Keg Tapping Kit
Tap seasonal drinks straight from the source with this easy-to-use kit that turns summer melons and pumpkins into all-natural kegs. Simply slice the bottom off the fruit to create a level base, then hollow it out and fill with fruit juice, liquor, or a cocktail of your own creation.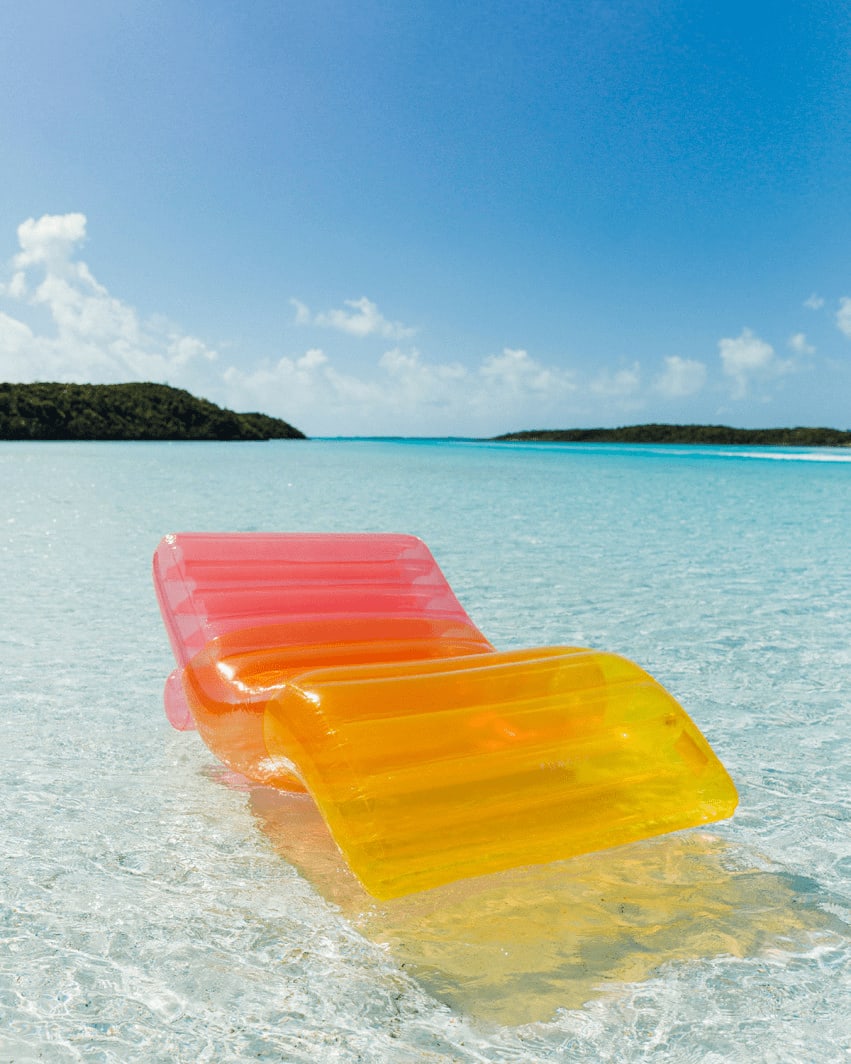 Funboy Clear Rainbow Chaise Lounger Pool Float
Add instant cheer to your backyard with this radiant ombre pool float, perfect for an afternoon of swimming and sunbathing. An included cup holder will keep your drink at arm's reach while you tan.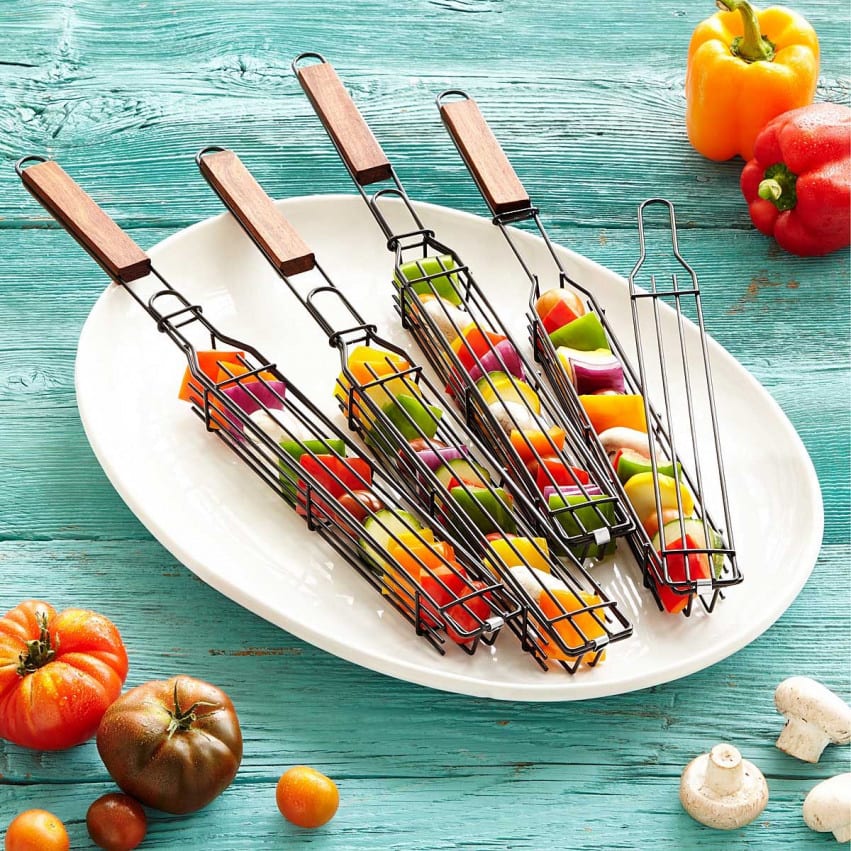 Kabob Grilling Baskets
The ingenious cage design of these kabob grilling baskets are foolproof for flipping. They are great for sizzlin' up veggies or meat and keeping kabobs separate in case of food allergies or restrictions.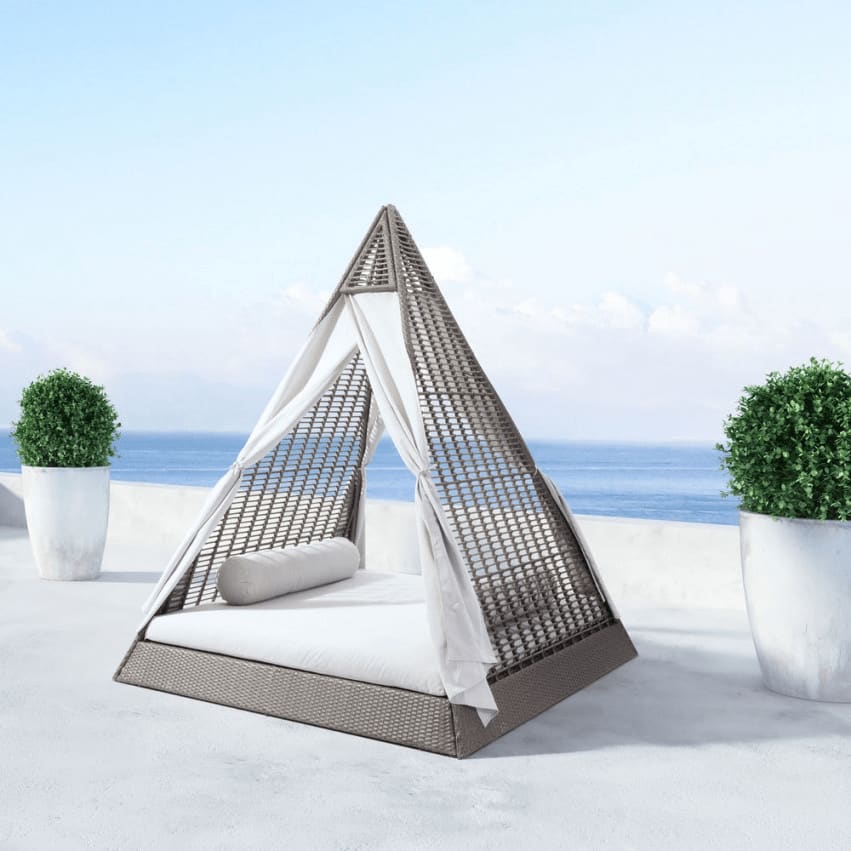 Albany Daybed
Create an outdoor relaxation oasis on your patio with this Albany daybed. This daybed is upholstered in an easy-care Sunproof fabric and includes a bolster pillow for luxurious comfort.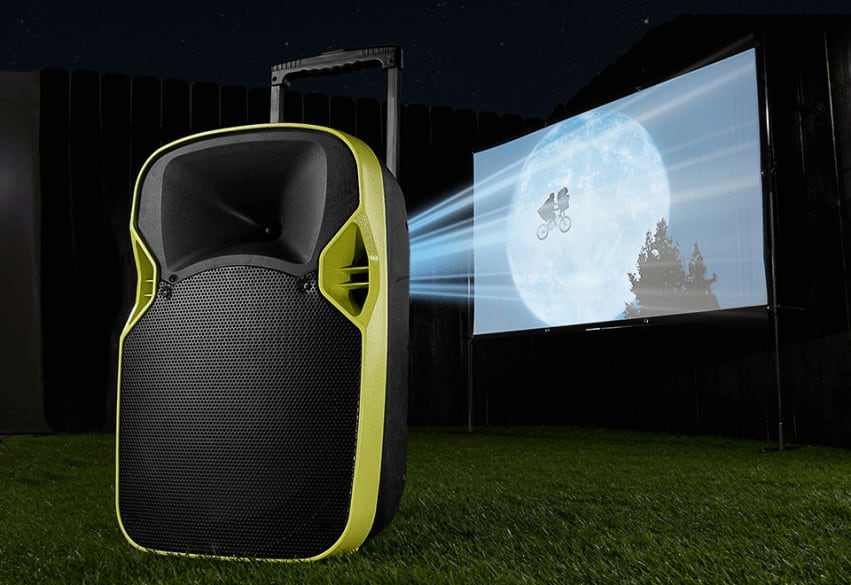 Portable Drive-In Movie Theater
Want to host a movie night that your friends and family will never forget? Bring back the excitement of the Drive-In movie theater experience right in your own backyard. This portable device lets you enjoy movies, watch sporting events, and play video games on the included 70" screen with stand. It combines an LED projector, 12" speaker, and subwoofer in a convenient rolling design.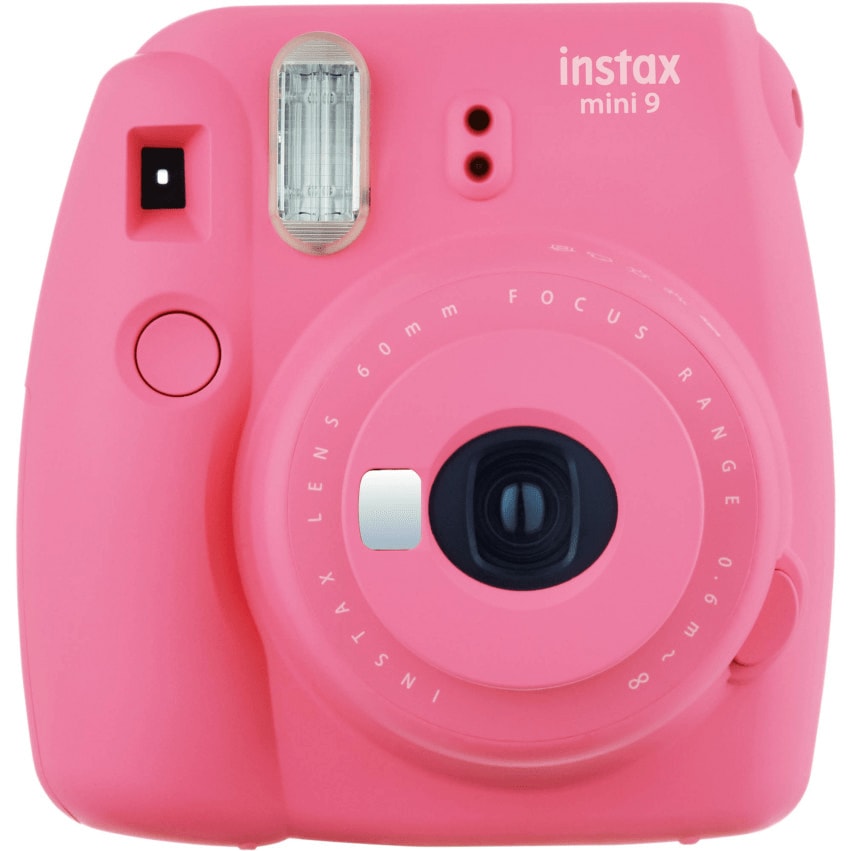 Fujifilm Instax Mini 9 Instant Camera
Sure, you can take photos on your iPhone, but why not snap some retro pics on this old-school-style camera and pocket some personal memorabilia this summer? Equipped with a tiny mirror on the front, you'll always be selfie-ready.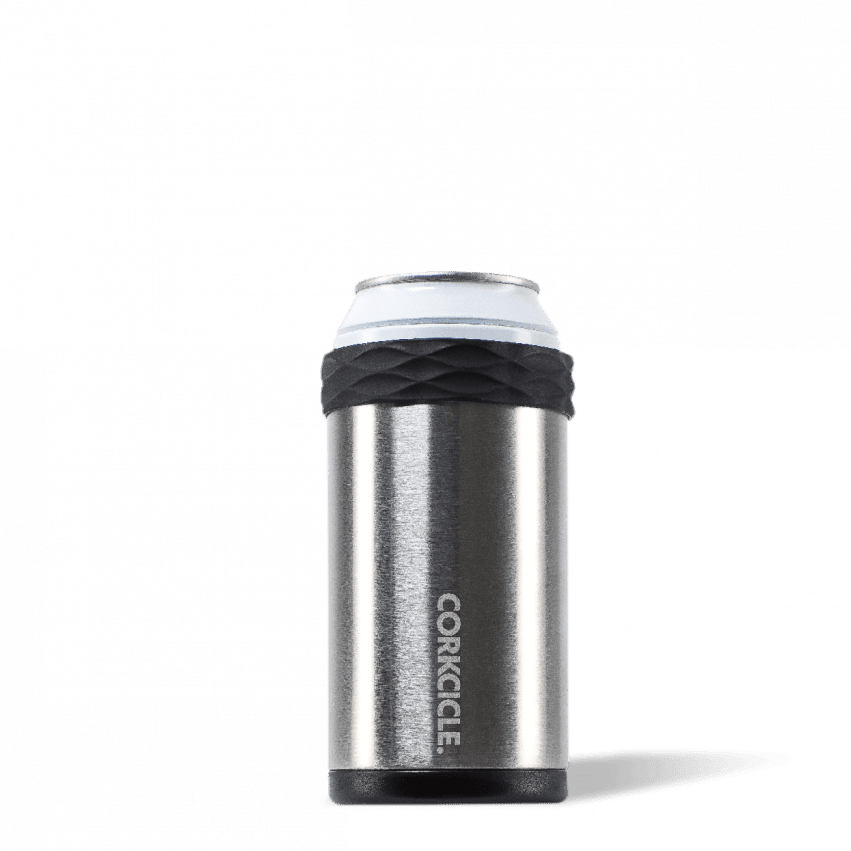 Corkcicle Arctican Can & Bottle Coozie
Ditch your foam koozie for a Corckcicle beverage holder — a drink casing that has a removable and freezable cooling core that keeps your beverage chill all day long. Simply leave it in the freezer until the gel solidifies, slip your drink into the koozie, and relax with a cold cup in your hand.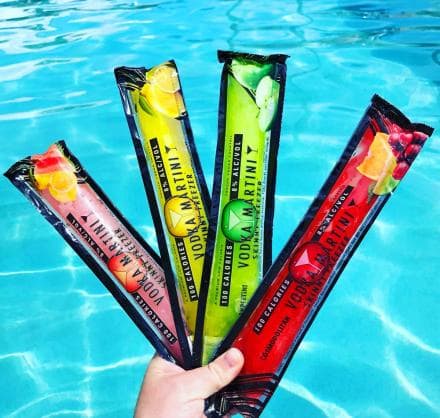 Skinny Freezers
In case you missed it last summer, Costco sells an adult version of the freezer pops you probably loved as a kid—except its version is full of vodka. These alcoholic Otter Pops, called Skinny Freezers, come in four flavors and are made with "eight-times-distilled, charcoal filtered vodka."
Plus, they're only 100 calories per treat! So if you don't feel like putting the time and effort into a frosé, these might be the next best thing.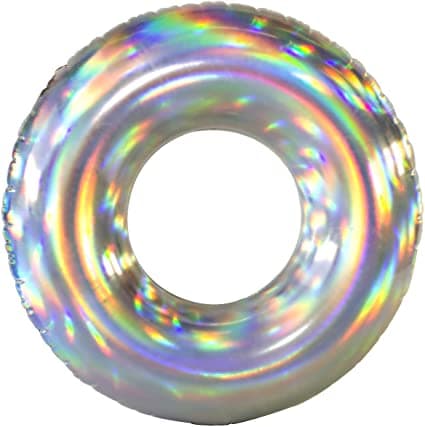 Jumbo Holographic Pool Tube
Introducing the world's first holographic pool float. This jumbo 42-inch float will be the prettiest pool toy you've ever seen — especially when it shines in the sun.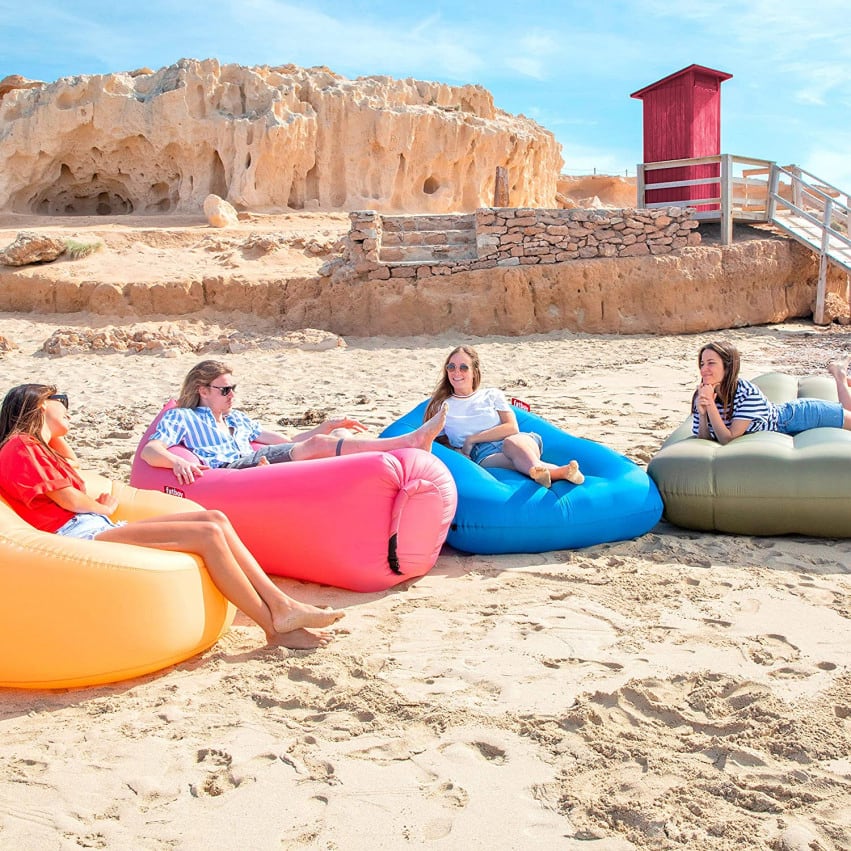 The Original Inflatable Lounger
Don't have any patio furniture? This inventive lounger uses nature's wind (or, more reliably, your arm strength) to effortlessly fill this seat in seconds. Easily deflate it and fold the 84-inch lounger into a compact square — a must-have for a day at the beach or pool!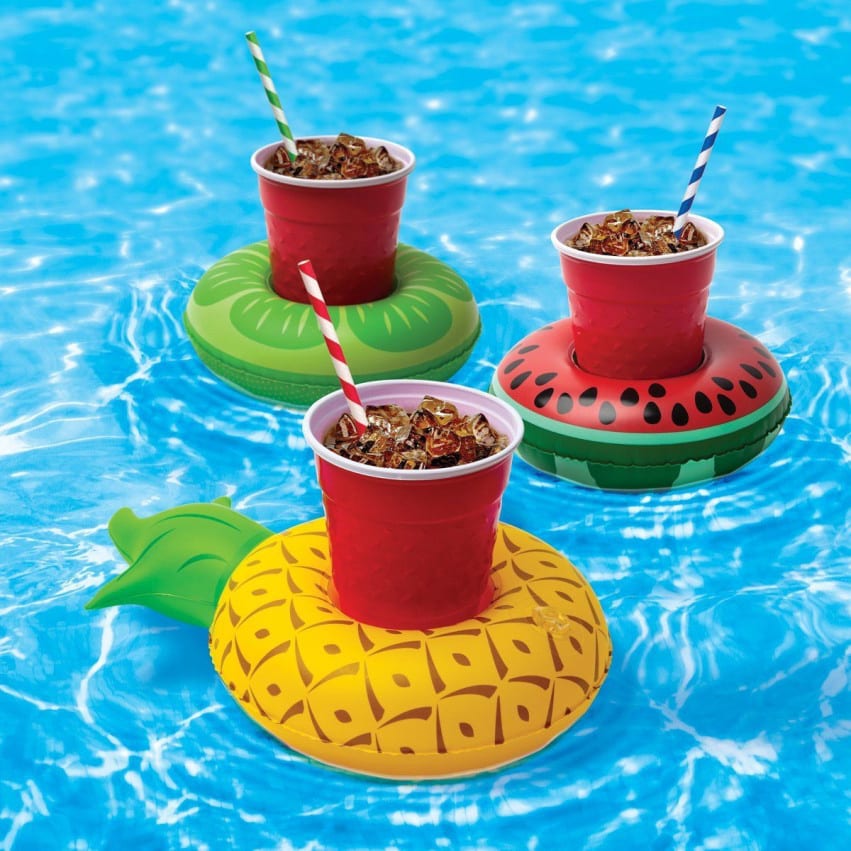 Inflatable Pool Party Drink Floats
How many times have you set your drink on the pool deck and had it instantly end up in the water? You'll never be swimming in your drink again with these inflatable tropical drink floats.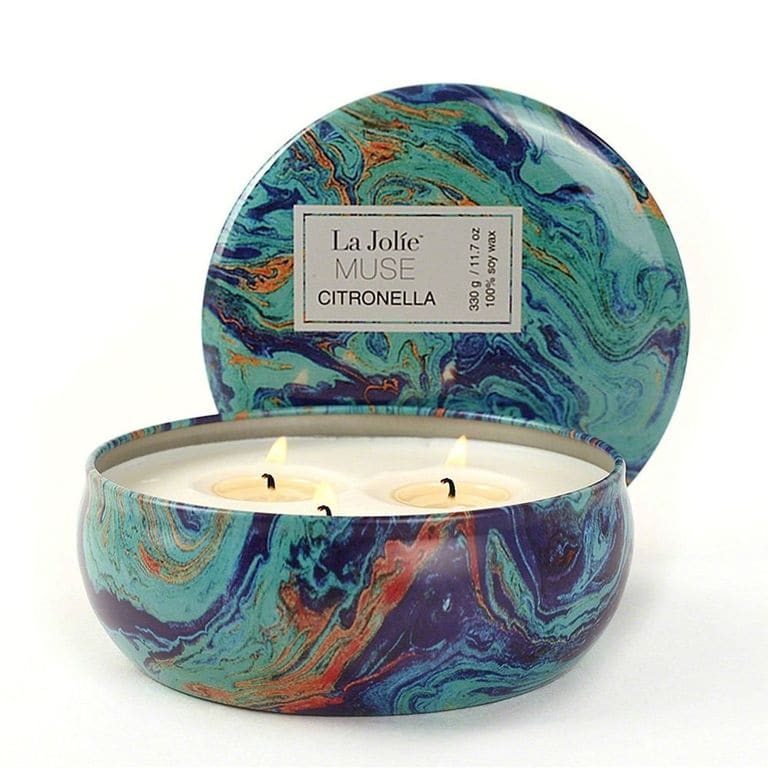 La Jolie Muse Scented Candle
Lets be real — no one really likes bug repellent. Nix sticky and smelly sprays with this mosquito-repelling citronella candle.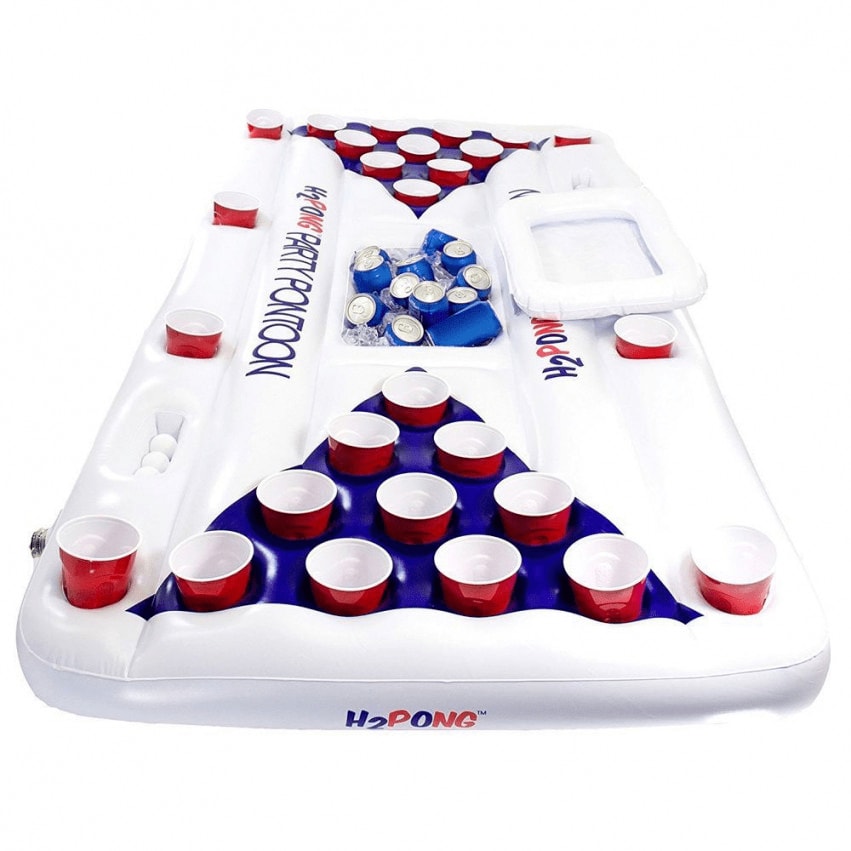 Play Platoon H2PONG Inflatable Beer Pong Table
Keep the party afloat with the H2 Pong Party Float. There's even a built-in cooler to hold extra beer cans, so you don't have to worry about hopping in and out of the water to restock.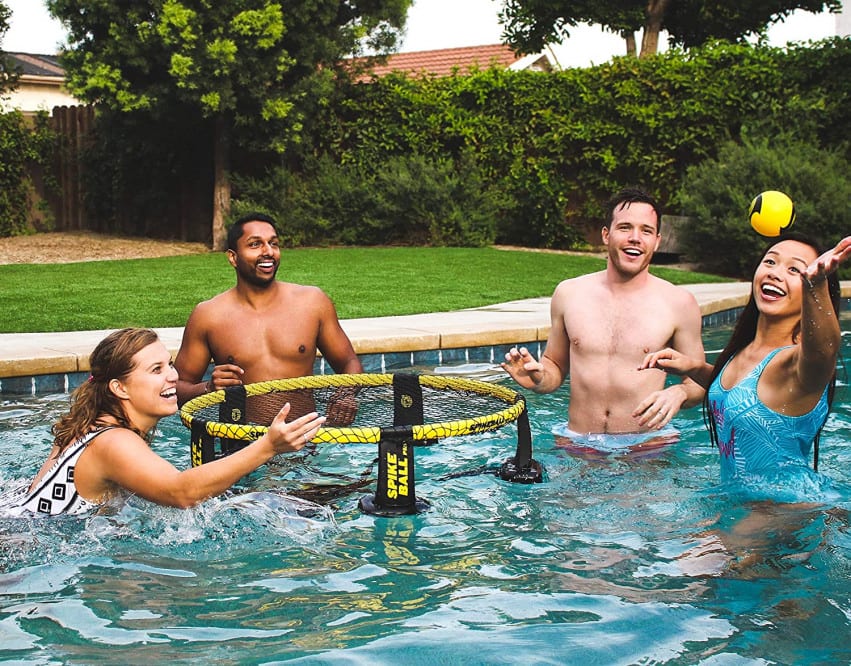 Spikeball 3 Ball Kit
A member of the Shark Tank Hall of Fame, this volleyball-inspired outdoor game is a blast — or should we say ball. The compact, hula-hoop sized net has foldable legs that make it easy to transport to the backyard or beach.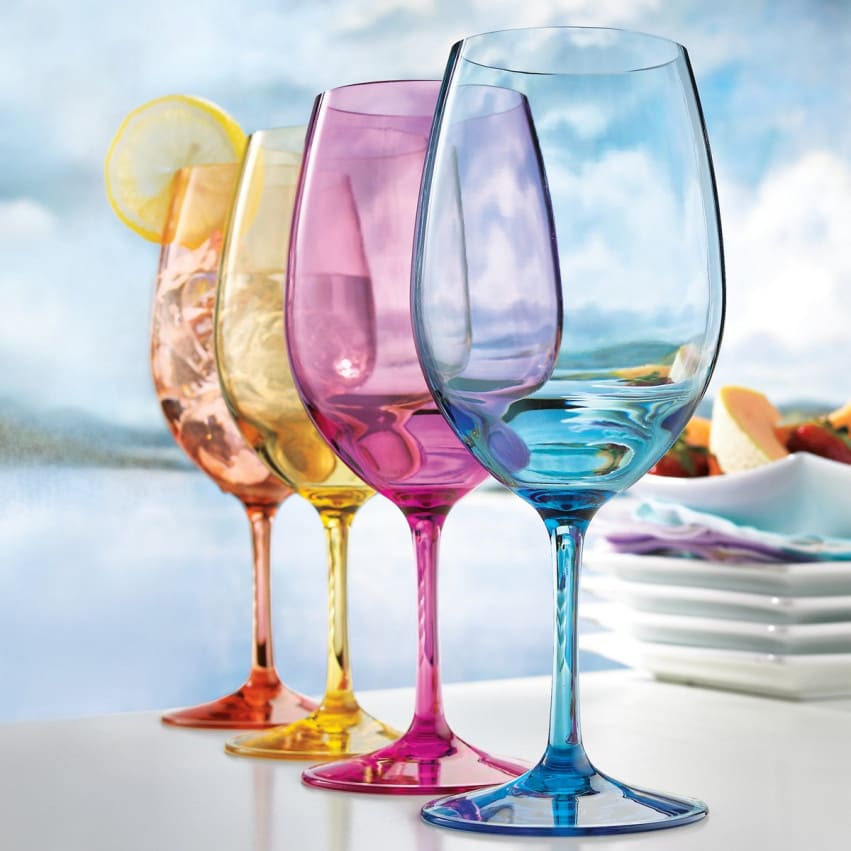 Indoor/Outdoor Mixed Color Wine Glasses
Whether you're hosting an epic daytime frosé party or heading to the beach for a weekend trip, plastic wine glasses are an absolute party staple to prevent both the mess and the stress. Forget the guesswork of whose wine belongs to who with this set of four colorful and versatile plastic wine glasses.