What is hygge?

Hygge is more than a style of interior design, it's a way of life and an experience. Coined by the Danish, hygge doesn't have a direct translation but it can be best described as the comfort and joy of the small things in life. Hygge is not to be confused with minimalism, although they do share some fundamental characteristics. While minimalism focuses on the conscious effort of ensuring that everything has a purpose or significance, hygge is less focused on things and more centered around a feeling/ experience. So creating a hygge space is all about creating a warm and cozy environment for all the special and hygge moments to take place!
​​​​​​​

"(especially in reference to the Danish lifestyle) the feeling of coziness and contentment evoked by simple comforts, as being wrapped in a blanket, having good conversations, enjoying food, etc."
​​​​​​​

Cozy Textures
Texture is the best way to elevate the design of a space and really bring in some visual interest and dimension. The winter holidays are a great time to pull out the all of your warm fuzzy blankets, textile pillows, and knit everything! And don't be afraid to mix different textures. Hygge isn't about everything being uniform, it's about having displaying and enjoying pieces that you love and are meaningful to you!
​​​​​​​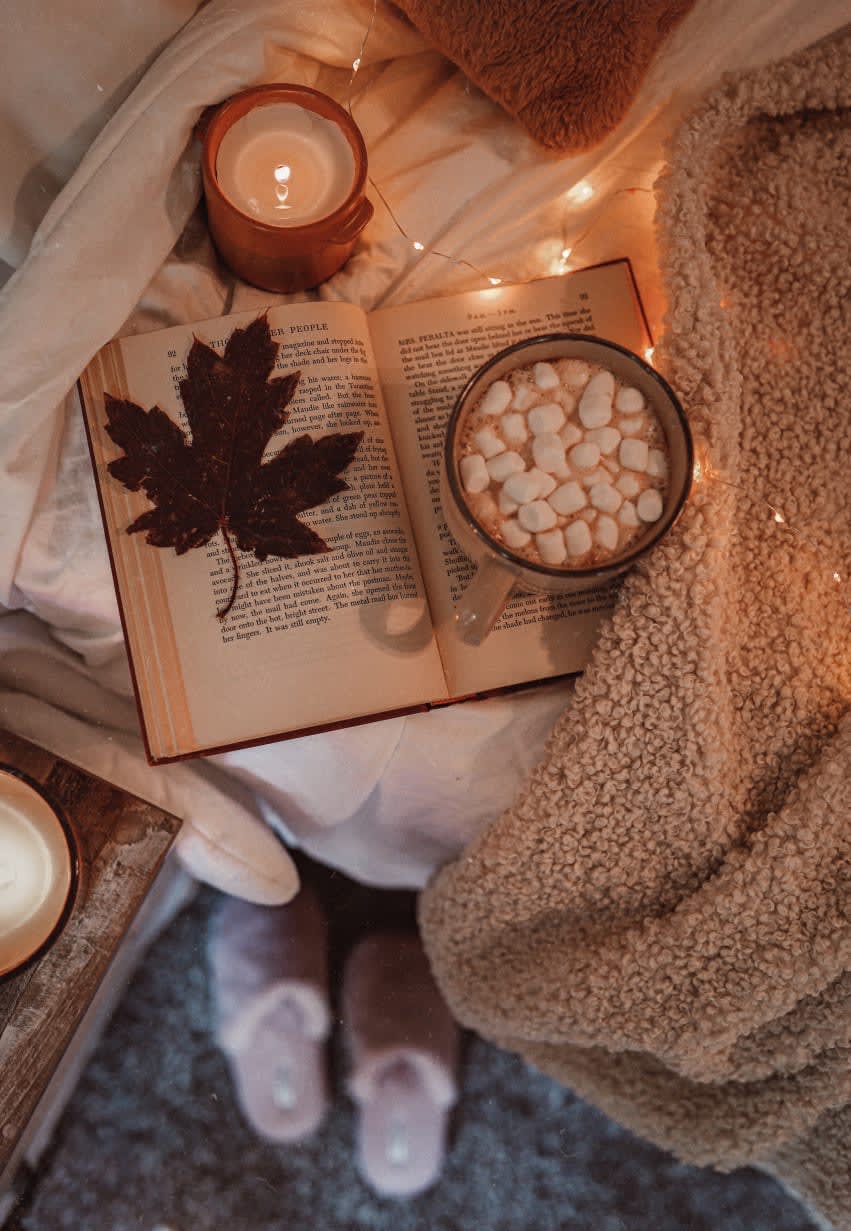 Candlelight
Lighting plays a big role if not the biggest role in the overall feel of a room. Choosing the right lighting is very important when creating a Hygge space. There is really nothing more hygge then having candles lit in a room. Candles are a great way to create a moody, romantic, warm, and inviting ambiance. If candles aren't your things, lamps that give off warm lighting will work too!
​​​​​​​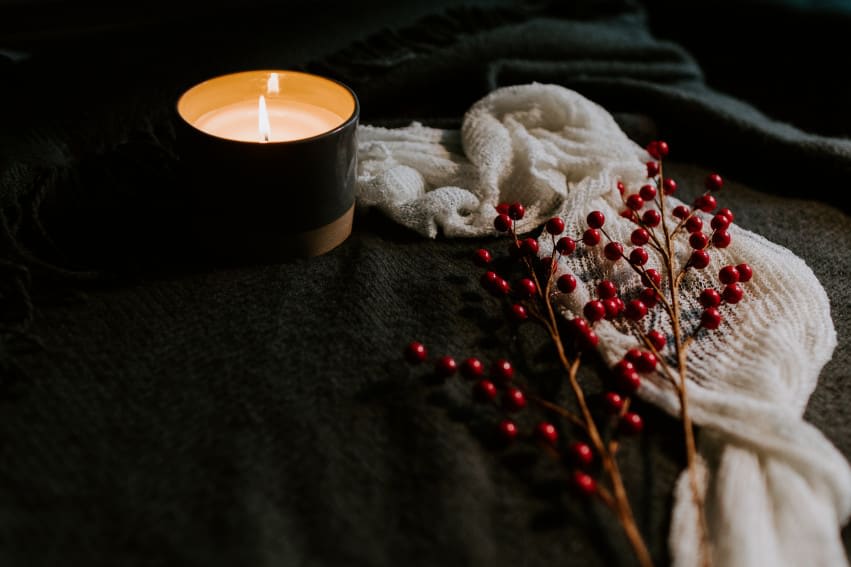 Cozy Scents
As we all have probably experienced, certain scents can take you back to special moments. Why not take up this opportunity and select a special scent that you can attribute to the memories you will create this holiday season? Scents can be brought in through a basket of pine cones, a natural Christmas tree, lighting a candle, brewing coffee, or even just lighting a fire. Bringing in all those cozy smells will not only create comforting feeling but also be a future reminder of the hygge times in your home.
​​​​​​​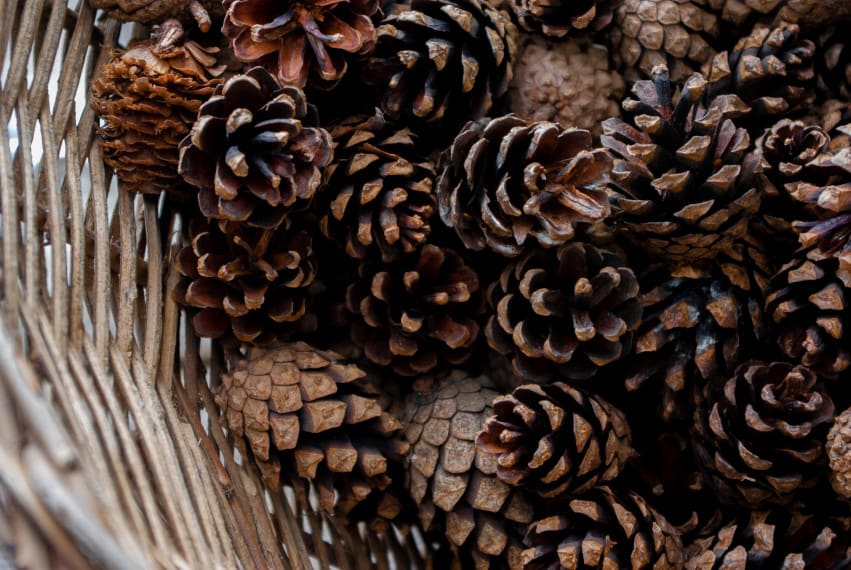 Wood Elements
Another simple way to hygge your décor is by incorporating natural wood elements. Wood furniture and décor pieces can really warm up a space in a simple, tasteful, and timeless way. Wood is also very neutral so it's really easy to incorporate in any design in a way that is complementary. Whether it's wood a beaded garland for around your tree, wood tree cut outs for atop your mantle, or a wood bench with a cozy fur blanket thrown over it, there's really no going wrong.


Etsy is filled with wooden bead garlands for you to choose from, here is one similar to the one pictured!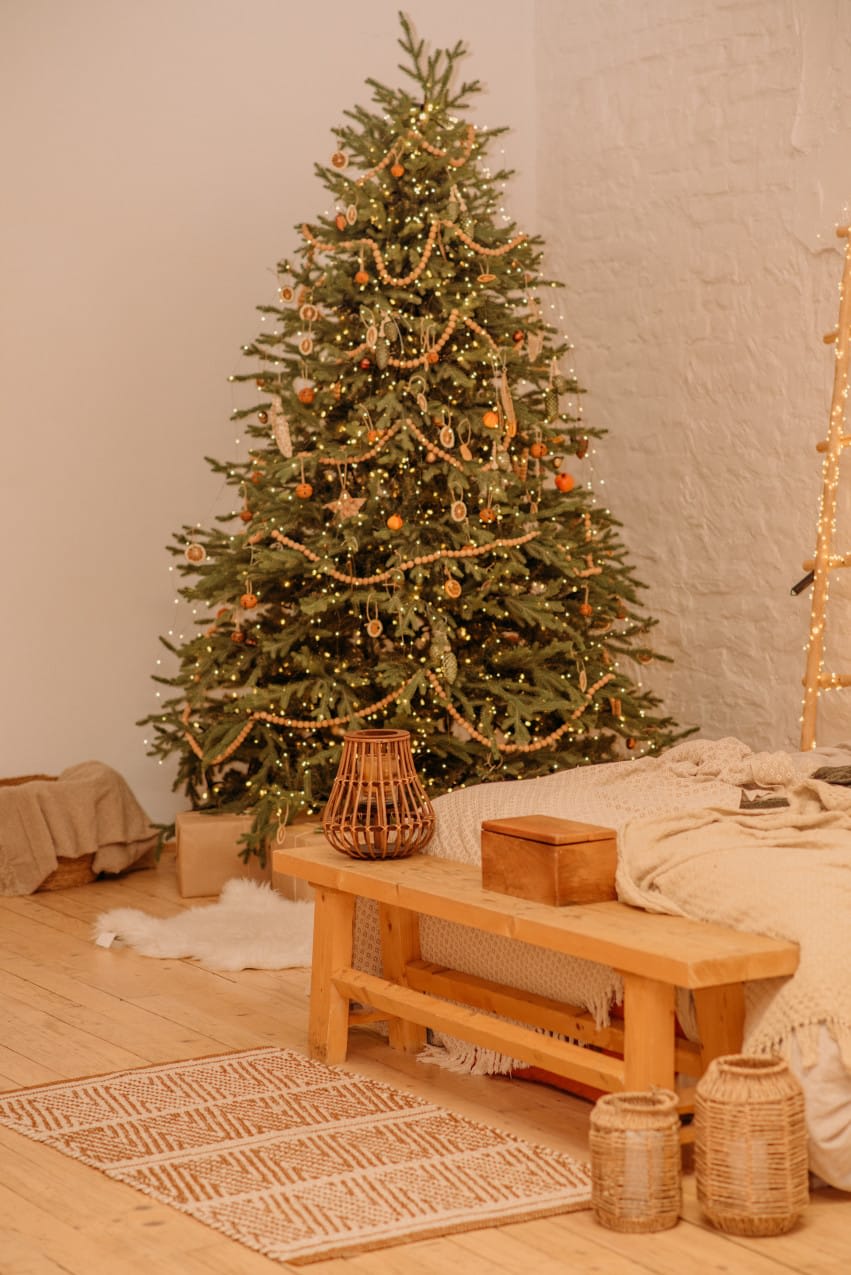 Baked Holiday Goods
Nothing says the holidays like coming home to some delicious warm baked goods! Something about the smell while they're baking and then seeing
​​​​​​​them displayed ready for grabs just feels like home. Like we said, hygge is all about enjoying the small things in life, and there's no better feeling than cozying up with a hot drink and a holiday treat at home! That's one of those small simple experiences that never fail to spark joy!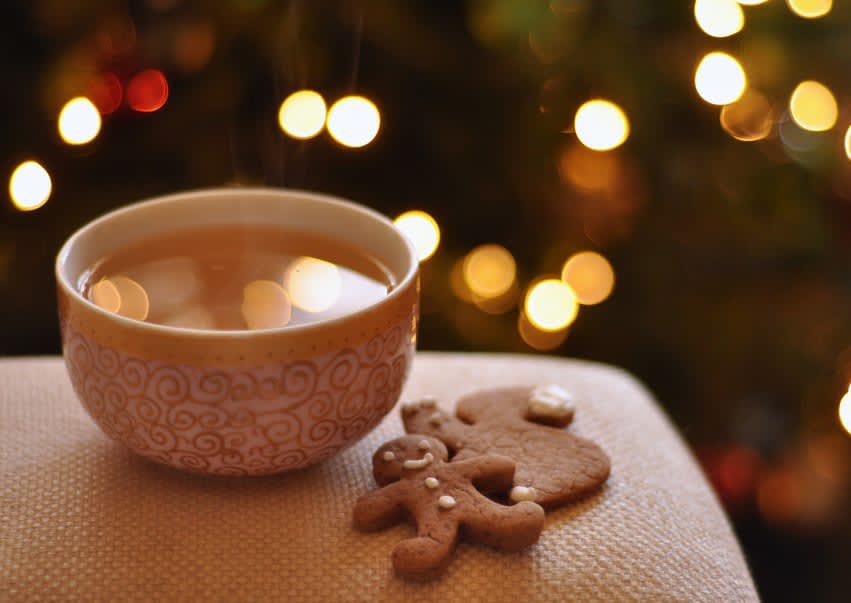 Simple Color Palette
A simple color palette creates a much more calming space. This doesn't mean you can only decorate beige, but rather then choosing bright colors such as bright red, green etc., go for the earthy versions of those colors! Your surroundings should not necessarily be drawing your attention but rather complementing the present moment!
​​​​​​​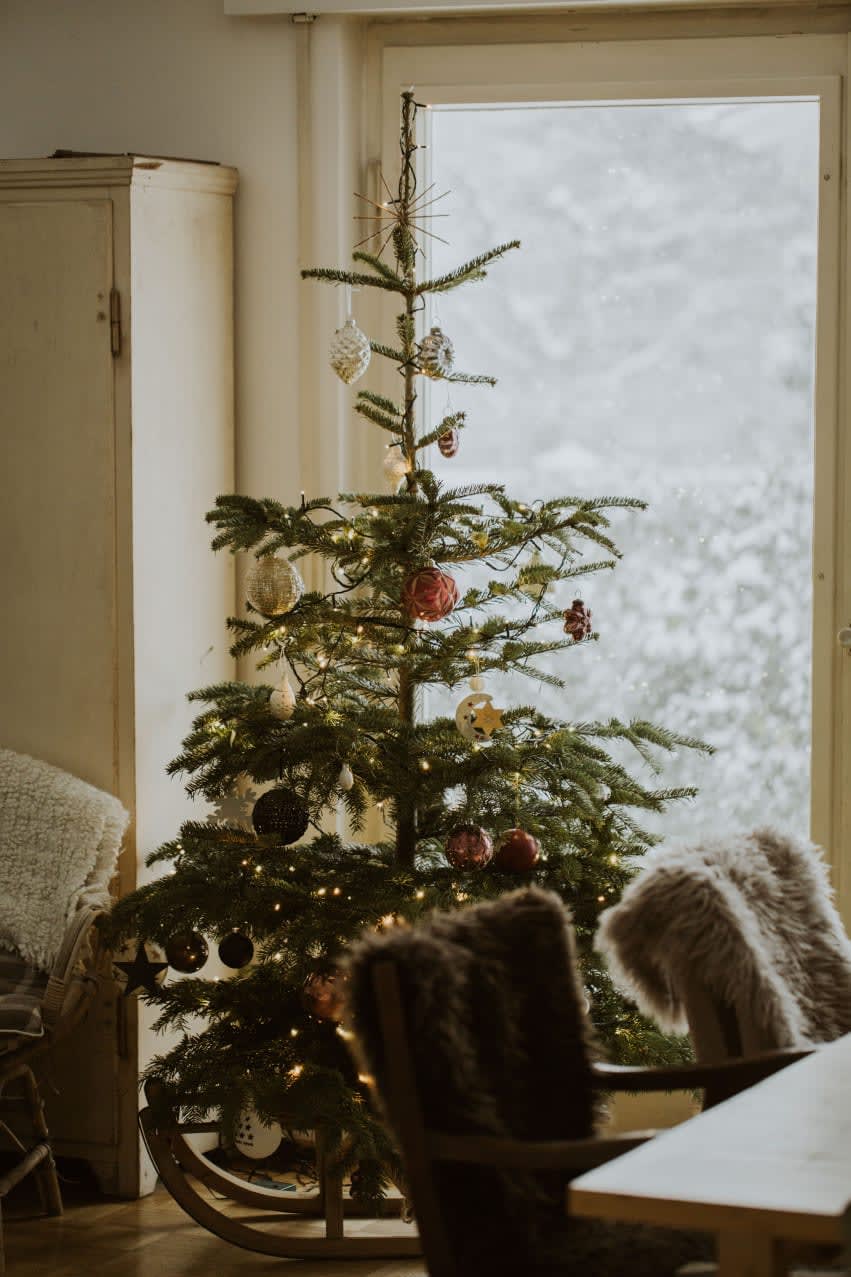 A Touch of Nature
There are many ways that you can bring natural elements into your décor that will not only look beautiful but are also very affordable! One of the easiest ways to do this is by picking out a couple of branches or stems of winter plants and displaying them is a vase as a centerpiece, using them as a small element in your dining ware set up, or laying them across the center of your dining table. This small thoughtful touch can really add an immense amount of charm!
​​​​​​​