The holiday season felt like one long party for many of us. While we'd never trade in those weeks of eating and drinking with our friends and families, the start of a new year is a great excuse to give our bodies a detox. That doesn't have to mean sticking to sparkling water, though!


Some bars and restaurants in the Phoenix area are creating beautiful mocktails that will let you feel and look like you are still at that party (minus the hangover). We hunted down the best mocktails and alcohol alternatives for you below to finish dry January off strong!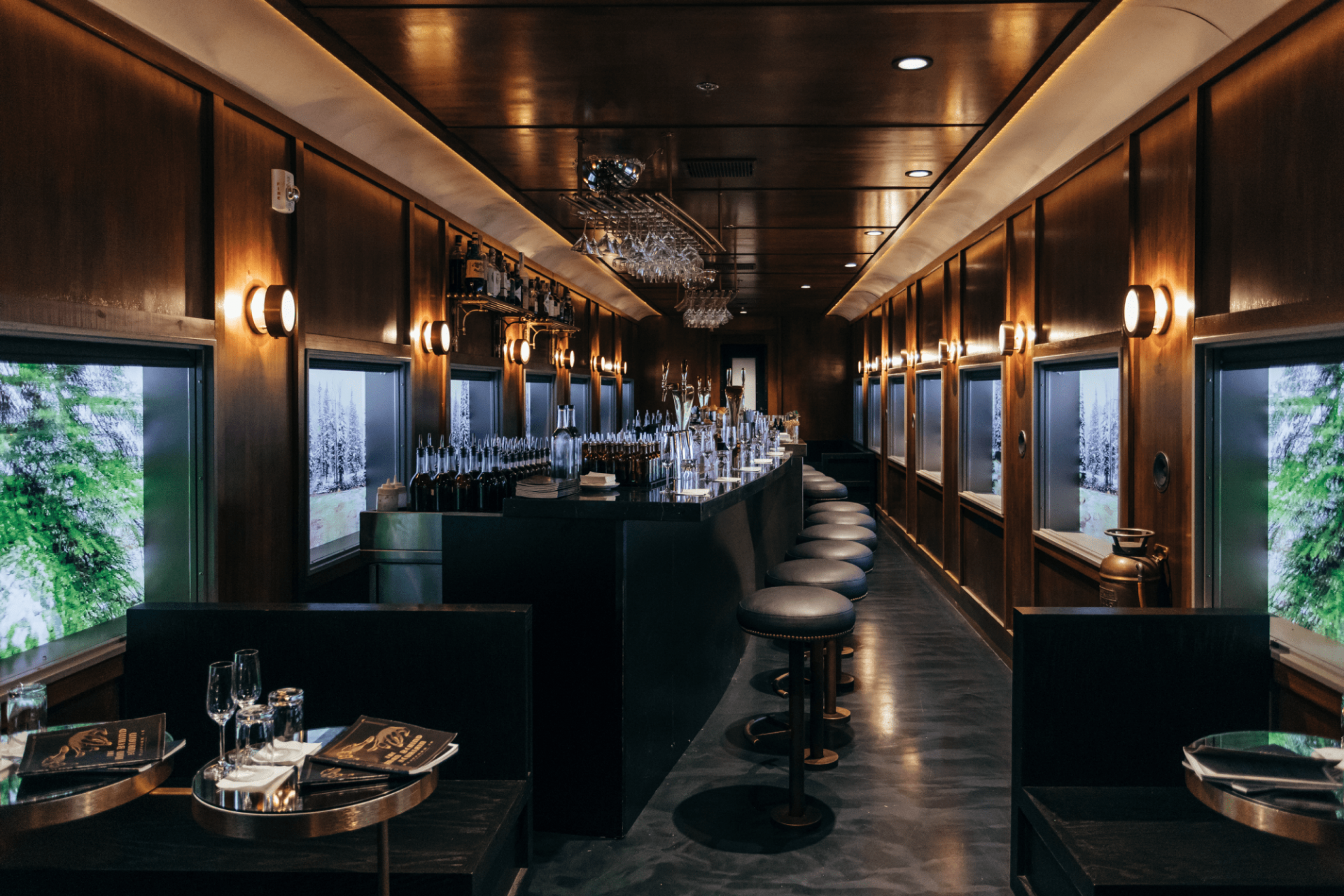 1. No. 18 | Platform 18
Platform 18, the glamorous, Presidential Pullman-inspired train car, resides inside Century Grand. This immersive, elevated cocktail experience comfortably seats 36 guests. By booking a ticket (i.e., reservation), travelers will embark on a 90-minute journey through the mountainous terrain surrounding the proprietor, Hollis Cottley Pennington's estate.


Guests of Mr. Pennington enjoy an opulent adventure to the early 20th century while imbibing on exquisitely crafted cocktails inspired by worldly flavors and ingredients.
2. Vinifera Spice | Bar Bianco
Bar Bianco is located in a sweet little house on Heritage Square, right next door to Pizzeria Bianco. From the oil paintings to the tiny votive candles, this spot makes for the perfect date night.


Bar Bianco has a full mocktail menu with prices ranging from $5 to $11. Instead of ditching the alcohol from classic recipes, many of its cocktails contain Seedlip nonalcoholic spirits and house-made syrups. The Vinifera Spice is a light, sweet concoction infused with citrus that won't leave you with a headache.
3. Desert Smash | Blue Clover Distillery
Blue Clover Distillery is more than just a name. Their background imbues in everything they do, from the DIY construction of the distillery to the name itself. "Blue" pays respect to the Danish farming heritage, while "Clover" signifies their Irish love for fire and great spirits.


It can be hard not to drink in Scottsdale for many reasons, but Blue Clover Distillery is there for you. This boutique Old Town distillery has the Desert Smash on the menu, a mocktail made of POM Wonderful pomegranate juice, cranberry and pineapple juice, fresh citrus, and an orange garnish. The result is ruby red.
4. Coco Loco | Sushi Roku
Sushi Roku recently rolled out an entire mocktail menu. These handcrafted, alcohol-free drinks have names like the Zen Garden and the Coco Loco. But that Lost in Paradise looks the most appealing, with serrano jalapenos, orgeat, lemon, pineapple, passion fruit, and Organics by Red Bull Ginger. While these may still have the sugar, they certainly won't have you hungover.
5. Ambrosia | The Gladly
Located on Camelback Road & 22nd Street in the Biltmore neighborhood, The Gladly is a hip & contemporary eatery serving lunch, happy hour, and dinner. Local chef Bernie Kantak creates extraordinarily flavorful new-American cuisine that boldly pairs with an extensive beverage program featuring craft cocktails, 250+ whiskies, and mocktails!


Put on your grown-up voice, firmly ask for a mocktail, and you'll be rewarded with ambrosia. It's lightly effervescent and citrusy with a sweet, sorbet-like finish.