Summer vacation has looked a bit different this year, so we're helping you embrace the STAY-cation!
We're all trying to stay closer to home this year and while that might mean your typical summer vacation was canceled, it doesn't mean there isn't way to enjoy the rest of summer and get out of town. So, we've compiled a list of day trips within driving distance of Phoenix to go and explore.
Stay safe and enjoy!
Day Trips between 1 and 2 hours from Phoenix
1. DRIVE ALONG THE APACHE TRAIL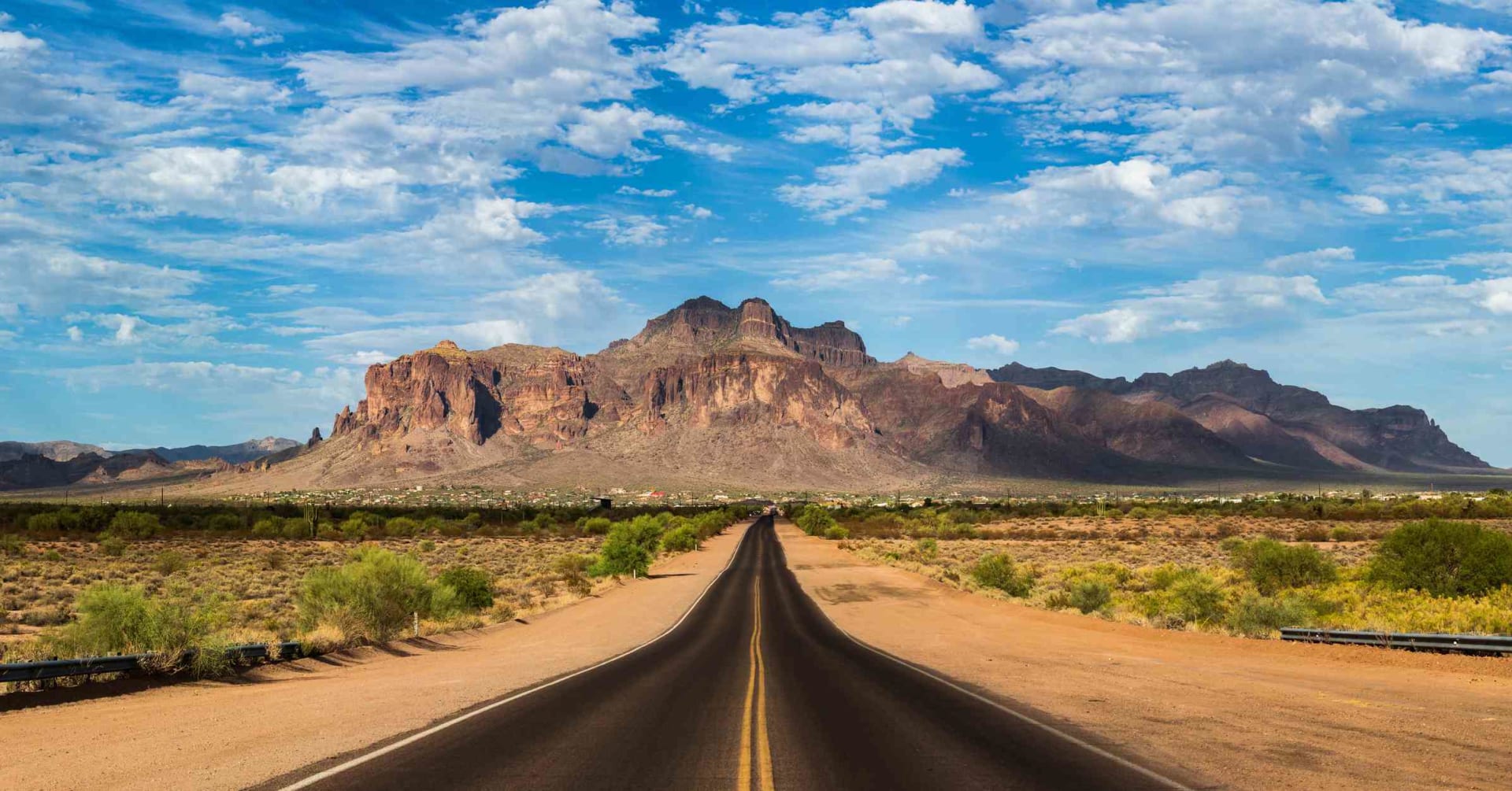 Only a short distance from the Phoenix metro area, touring the Apache Trail and the Superstition Mountains is the perfect way to experience the beauty of the Sonoran desert. The Apache Trail was Arizona's first designated "Historic Highway" and is also considered a scenic byway. The original Apache Trail was a footpath through the Superstition Mountains and now is one of the most scenic drives in the world.
2. GET YOUR SWIM ON AT SAGUARO LAKE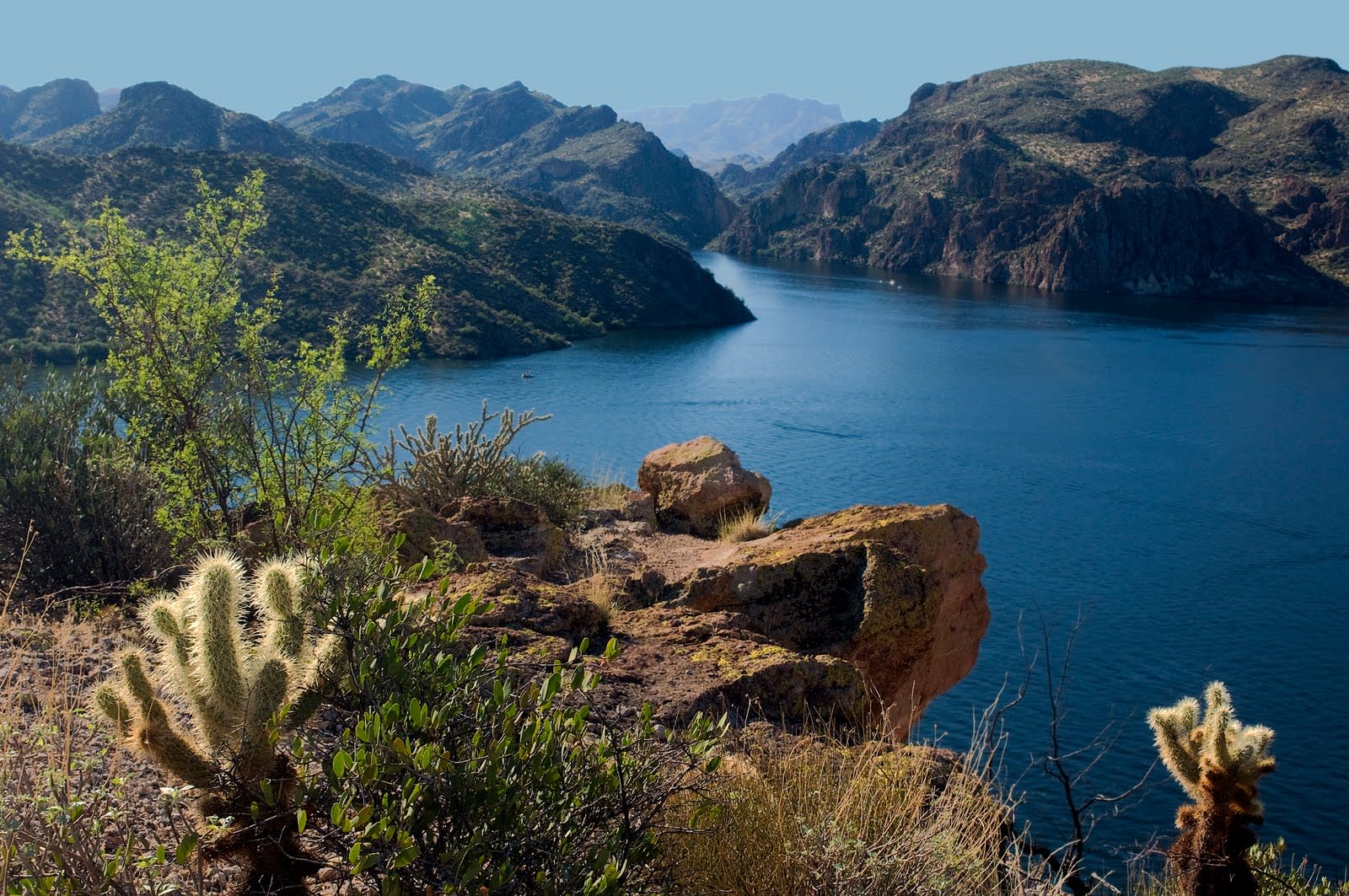 Located in the Tonto National Forest, approximately forty miles east of downtown Phoenix, this lake was created by the construction of the Steward Mountain Dam on the Salt River. The 1,200-acre lake is 10 miles long and reaches depths of more than 110 feet. You can camp around the lake, but those spots are only accessible by boat (you can rent one if you are visiting). There are shaded picnic areas for enjoying a meal by the lake, but there is also a restaurant in the marina.
3. LEARN A LITTLE COWBOY HISTORY IN WICKENBURG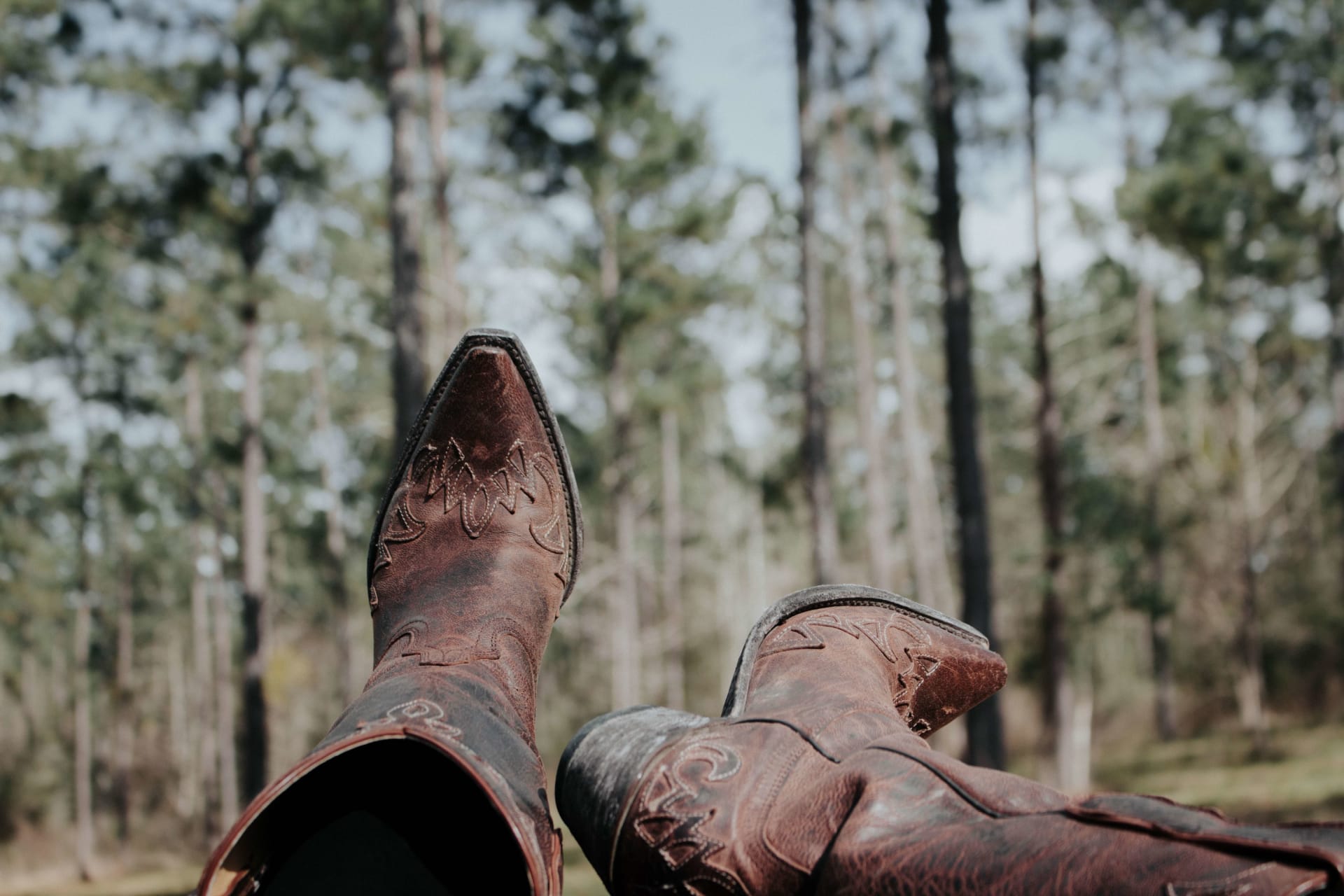 We are in the middle of cowboy country out here in Arizona. We have cowboy towns, rodeos, ranches, and museums! While you can find some of these closer to Phoenix, it is a little more fun to actually get out of dodge for the day and experience it outside of the big city, and there's no better place to do that than in Wickenburg. Their museum, Desert Caballeros Western Museum, is small but exceptionally well done. They have preserved much of the historic downtown including their "jail tree" where criminals arrested by the sheriff were chained up until the transport came to take them to Phoenix. The town sits along the Hassayampa River, and there is a preserve with over 280 species of birds and a large number of raptors.
4. CASA GRANDE RUINS NATURAL MONUMENT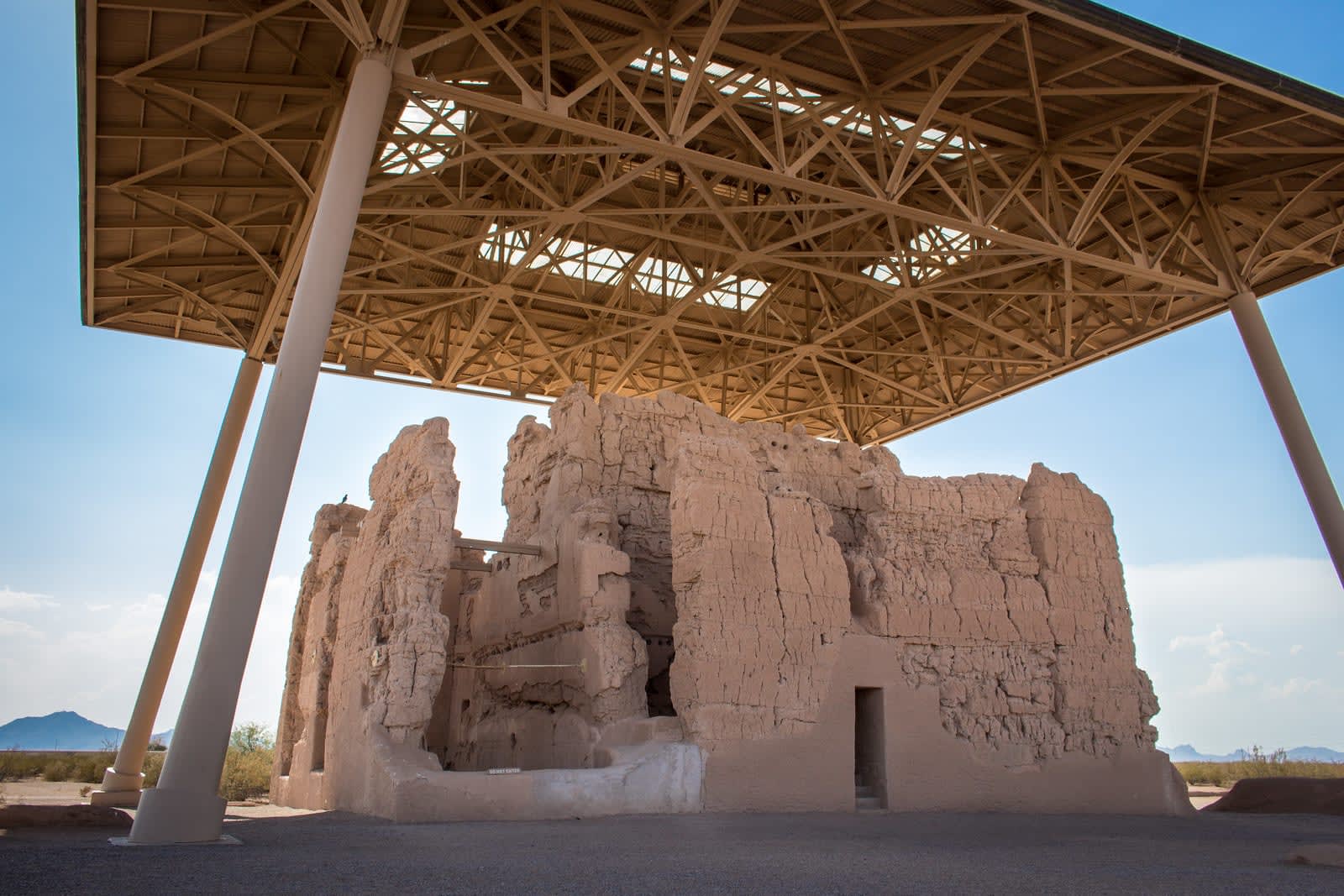 The town of Casa Grande sits almost in the middle of Phoenix and Tucson and has a really interesting history. The town itself was named for the ancient pueblo ruins, the nation's first archaeological preserve, and is one of the largest prehistoric structures ever discovered in North America! About 2,000 ancient desert dwellers and prehistoric farmers lived on this site, and like a lot of similar sites in Arizona, researchers have no idea why or how they disappeared.
5. GO WINE TASTING IN COTTONWOOD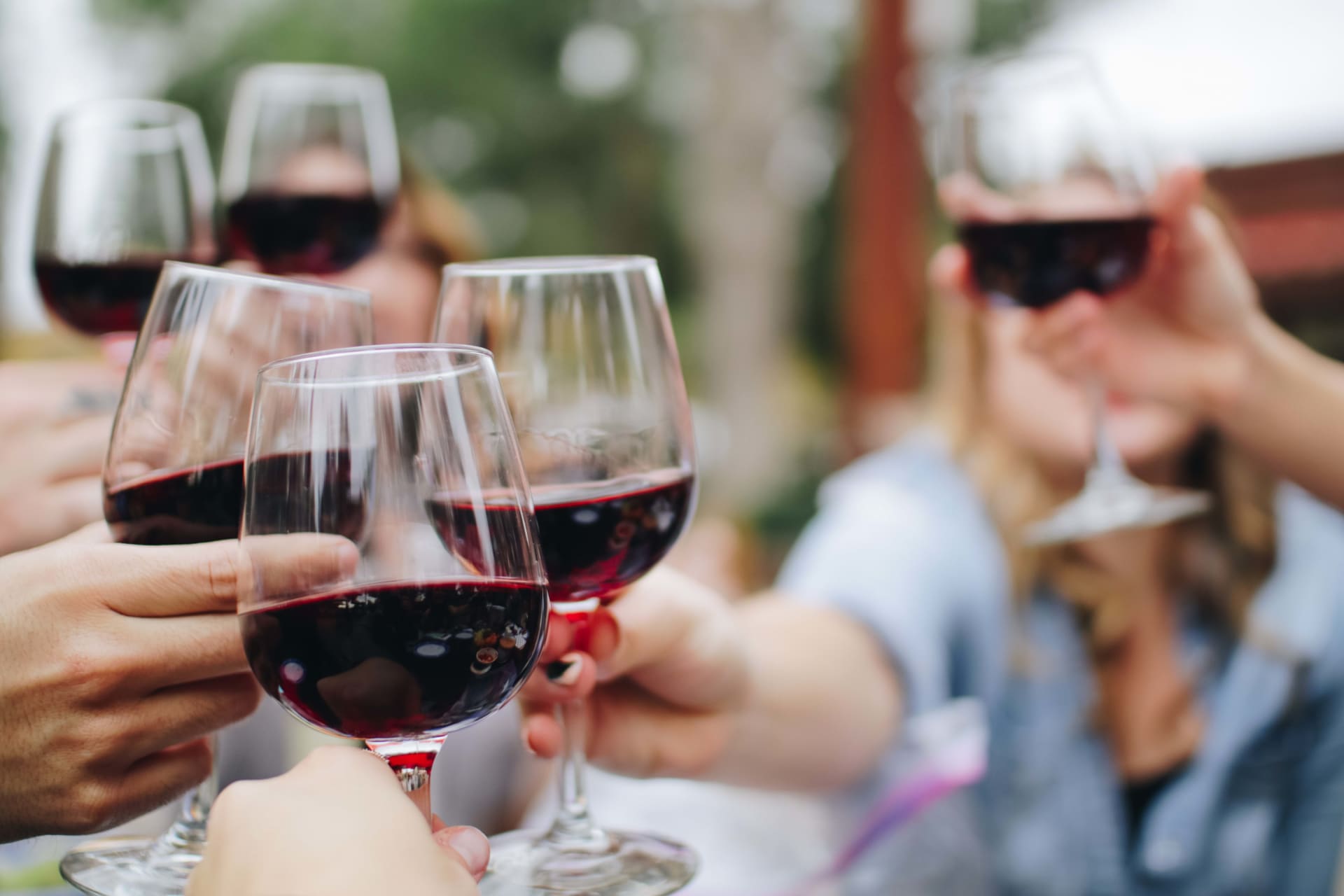 Did you know there are wineries in Arizona! Yep! And a lot of them are near the town of Cottonwood. Head up for a day of wine tasting and visit the adorable town while exploring the unique shops and delicious restaurants. This trip can easily be combined with a trip to the neighboring towns of Jerome and Tuzigoot!
6. EXPLORE SAGUARO NATIONAL PARK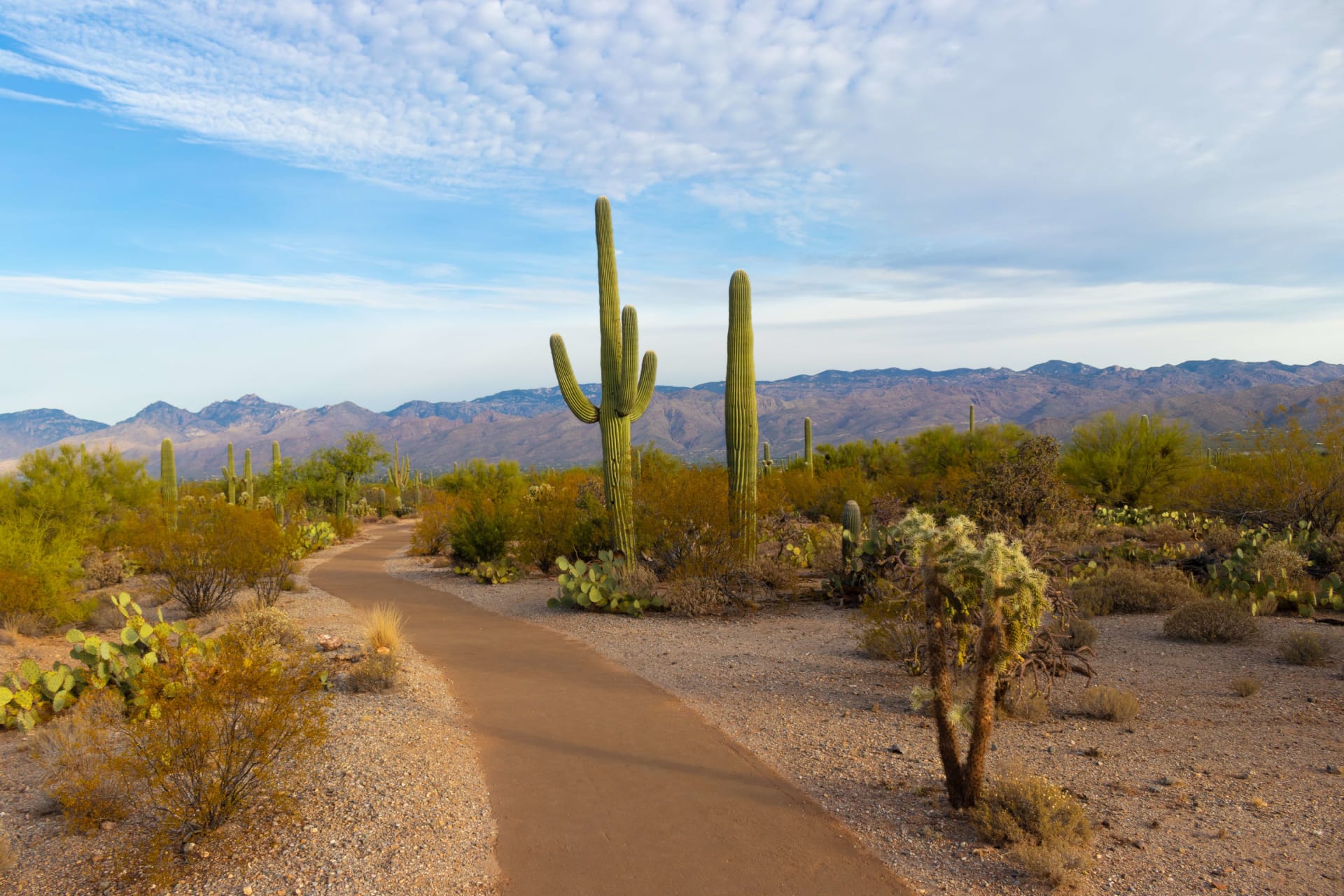 One of our favorite things about Arizona is the Saguaro Cacti. They are strange, beautiful, mysterious, and only found in this part of the world! We see them all over driving around town, but they are actually a protected species and thankfully there is an entire national park dedicated to them! There are two parts to the Saguaro National Park, each on either side of Tucson and both worthy of a visit. The west side off the park has a dirt road loop trail with some short hikes and the east side of the park has a larger paved driving loop with additional trails and sits at a higher elevation. Both trails can be completed in a day.
Day Trips between 2 and 3 hours from Phoenix
7. Take An Iconic Photo At Devil's Bridge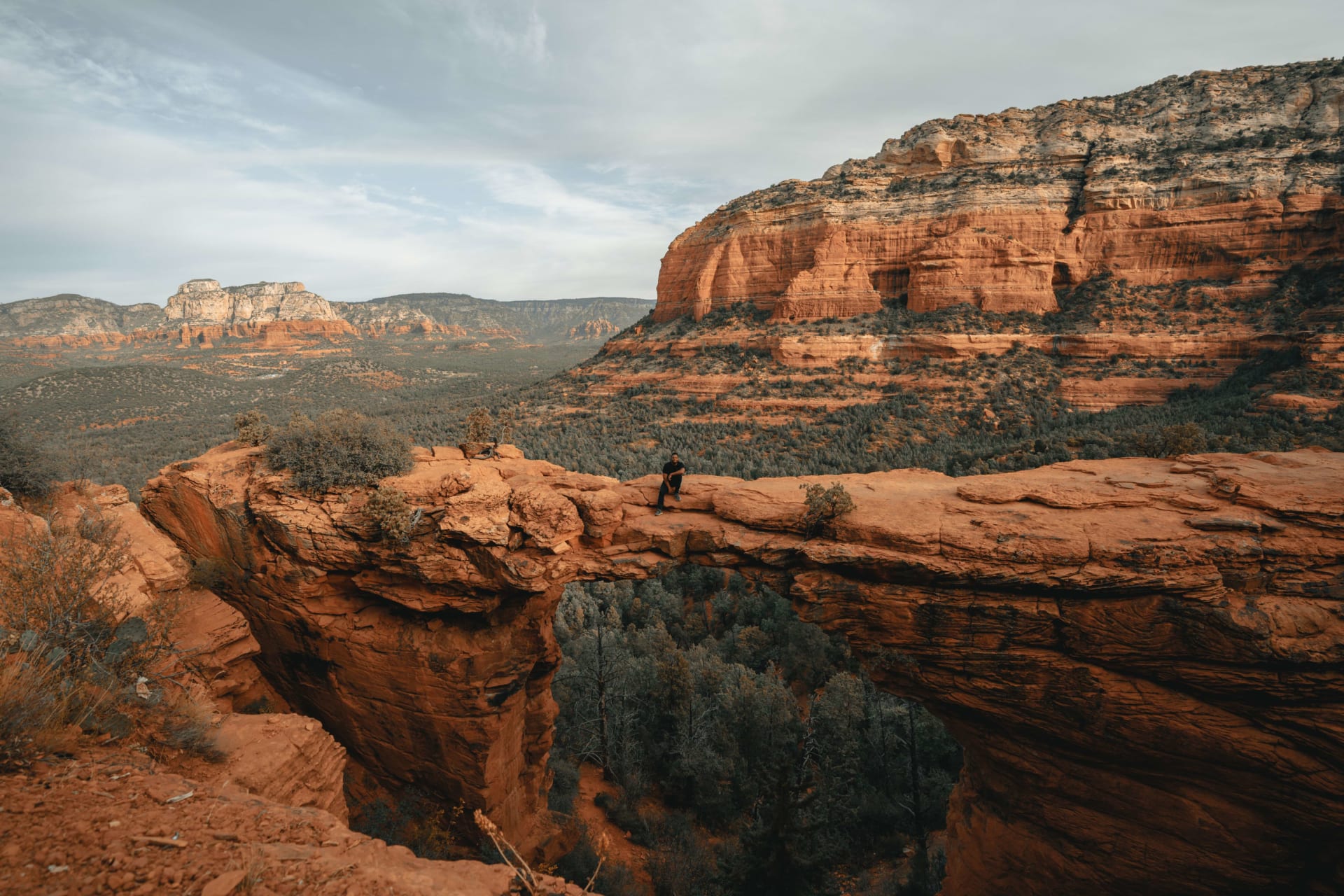 The Devil's Bridge has become one of the most well known photo spots in Arizona. There are a couple different trails to reach the bridge, but the most commonly used is the 3.6 mile return option. The hike itself is easy and is mostly a wide, flat dirt road before you reach the final leg where you will start to ascend. Once you hit the top, you'll be greeted with the scene you've probably seen in hundreds of Instagram posts, but you'll realize that photos just don't do this place justice.
8. VISIT THE QUIRKY MINING TOWN OF BISBEE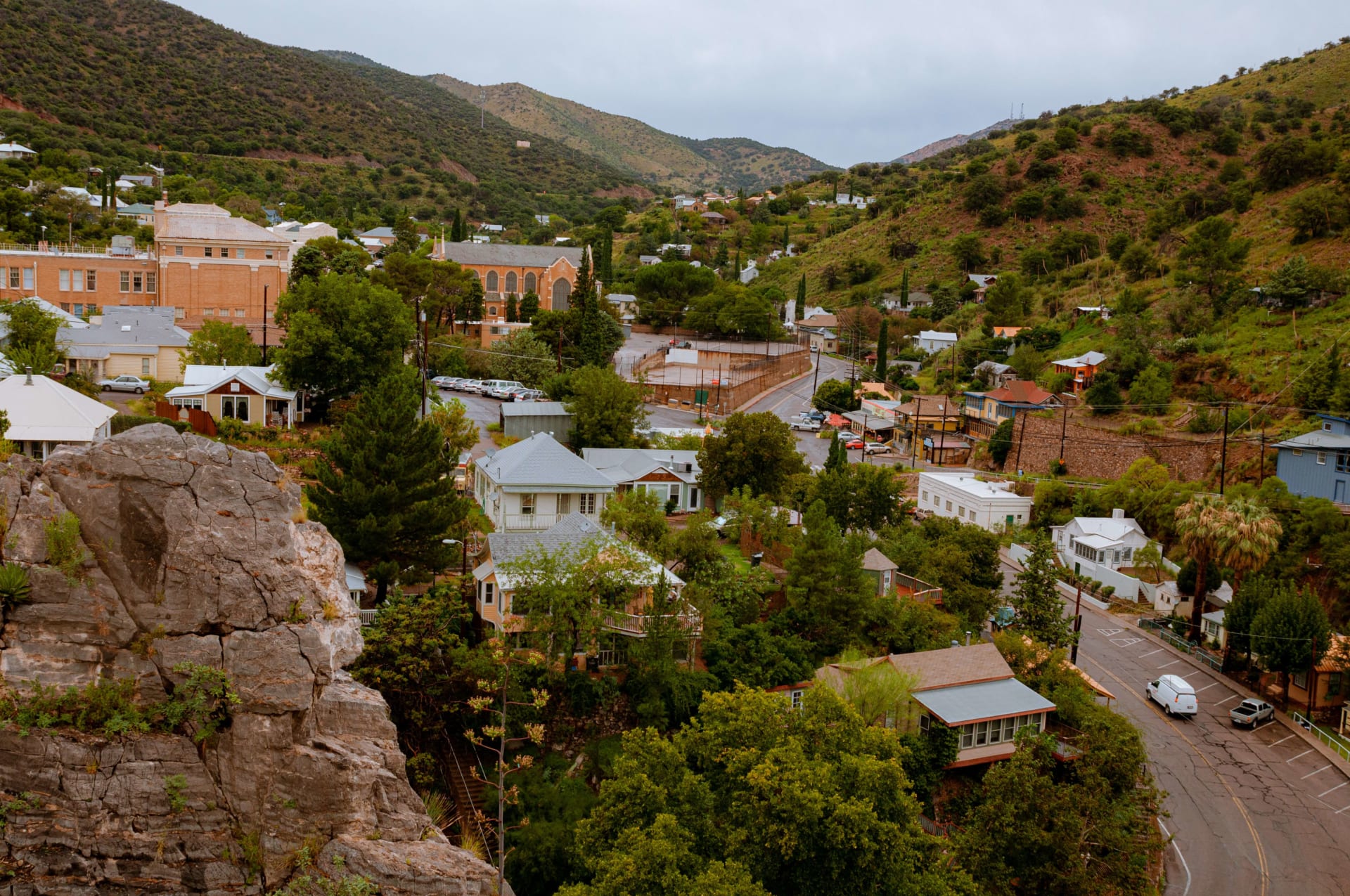 Bisbee is a mining town located in the Mule Mountains. You can check out the town's museum and exhibits to learn about its copper-and-silver mining past. While visiting retro downtown, you'll notice a lot of "Lowell" signs along Erie Street. Lowell was incorporated into Bisbee in the early 1900's. There are a lot of vintage cars and cute gas stations for some fun photos. The town considers itself a "free-spirited place" where people come for the thriving arts/music scene and the cute Airbnbs!
9. SEE THE BURROS IN OATMAN ON ROUTE 66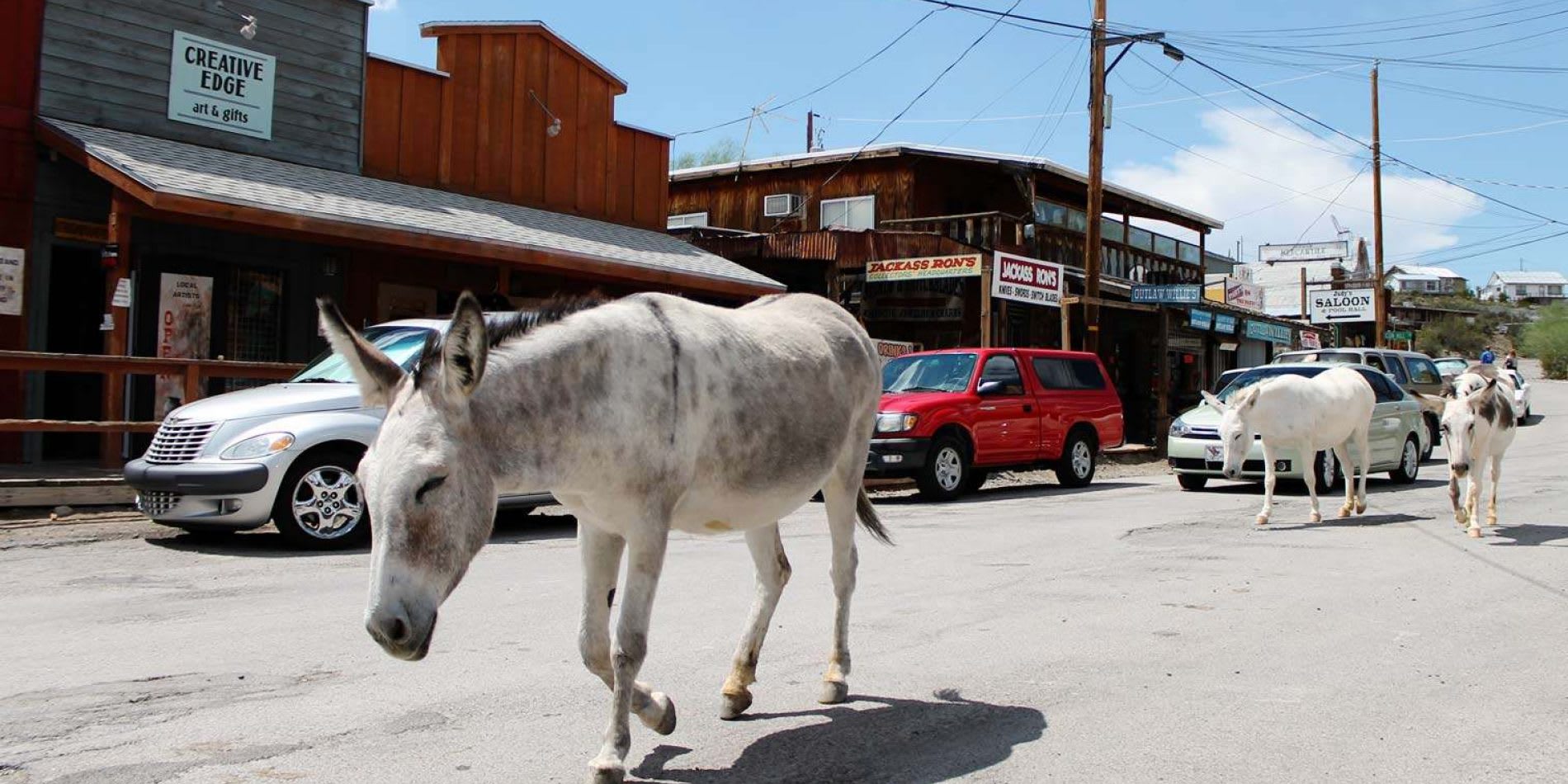 There are some great pieces of Route 66 accessible as a day trip from Phoenix, but one of our favorites is Oatman, a historic mining town in the Black Mountains. The unique thing about this town is its sense of humor. They have an annual Oatman Sidewalk Frying Contest where, you guessed it, it is so hot they can fry eggs, and Burros walking around town! These prized but ornery citizens are sons and daughters of the original inhabitants working mules that hauled loads from the mines. They hang around town and you can feed them and even snap a quick selfie!
10. WALK THROUGH ANTELOPE CANYON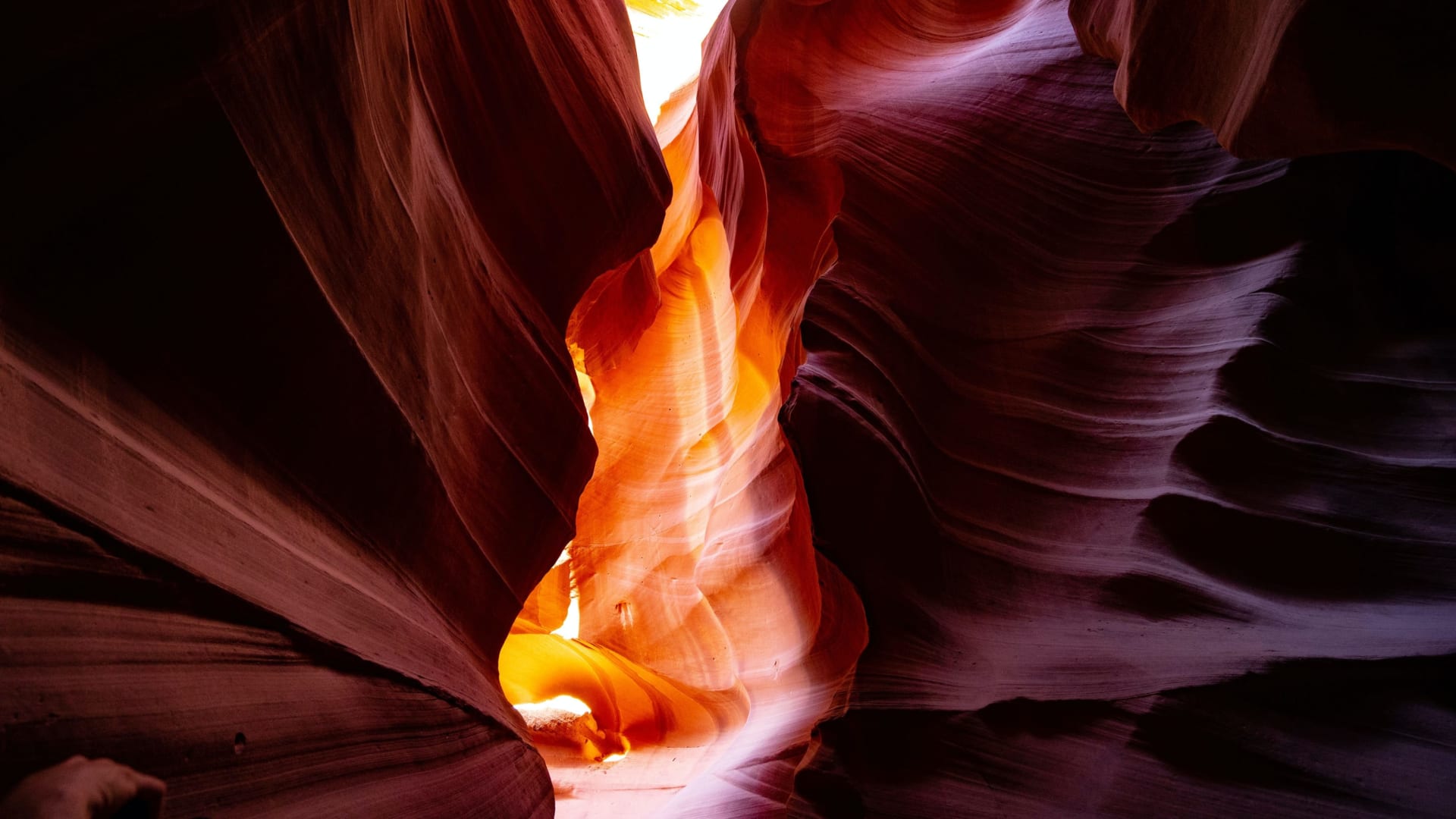 Antelope Canyon is a slot canyon just east of Page, Arizona. It includes two separate, scenic slot canyon sections, referred to as Upper Antelope Canyon (or The Crack), and Lower Antelope Canyon (or The Corkscrew). Antelope Canyon was formed by the erosion of Navajo Sandstone due to flash flooding and other sub-aerial processes. Rainwater, especially during monsoon season, runs into the extensive basin above the slot canyon sections, picking up speed and sand as it rushes into the narrow passageways. Over time the passageways eroded away, deepening the corridors and smoothing hard edges to form characteristic "flowing" shapes. Flooding in the canyon still occurs, which is why you are only able to tour these beautiful canyons on a professional guided tour.